A legend in the world of Japanese denim makes his way to Amsterdam to celebrate the 10 year anniversary of Tenue de Nîmes.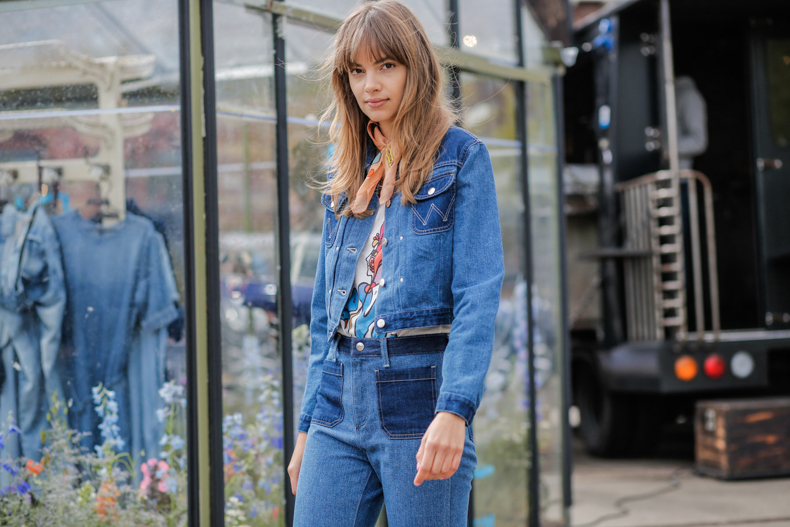 Last week we brought you the news of the Amsterdam Denim Days (watch out for the full rundown coming soon). There was a whole lot going on over the two day festival in the historic Westergasfabriek. Amy Leverton gave a talk on her latest book. Jason Denham took us through the last 10 years of Denham the Jeansmaker. There was a market where you could pick up anything from an original Big E to a pair of brand spanking new jeans. All in all, it was a denimheads heaven.
Something to celebrate!
On the evening of the first day, we all gathered to celebrate the 10 year anniversary of the Amsterdam based denim mecca, Tenue de Nîmes. When TdN opened in 2008, they were the first store in Europe to carry the legendary Japanese brand, Momotaro.
A legend takes the stage
The denim legend, owner of Collect Mills (including Momotaro, Japan Blue Jeans, Soulive, Setto etc), Mr Manabe himself was there to lead the celebration. His son Katsu was also there and together with TdN owner Menno van Meurs took the stage to present the collaboration jeans.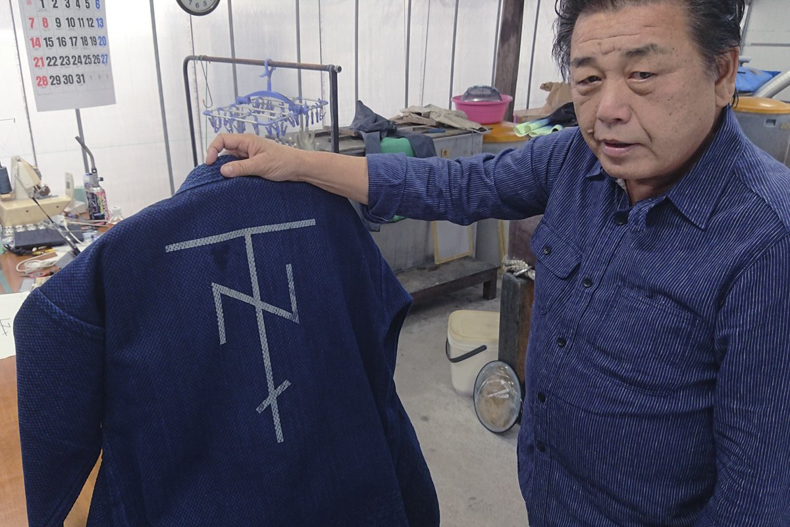 At the end of the speech, Menno was presented with a kimono jacket, hand painted by Mr Manabe with the assistance of Katsu.
Going to Battle
The first line that was introduced was the distinctive "Going to Battle" collection. Every denimhead can recognise the double stripes on the right back pocket from 100 yards. TdN used this as a starting point for their anniversary collaboration.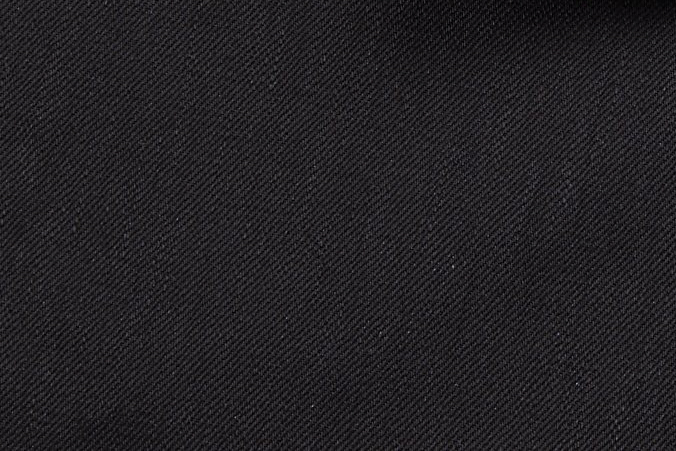 They took a high rise, tapered cut in a heavy (but manageable) 16oz denim with an indigo warp and black weft. This gives the jeans a striking depth and will be sure to lead to some amazing fades!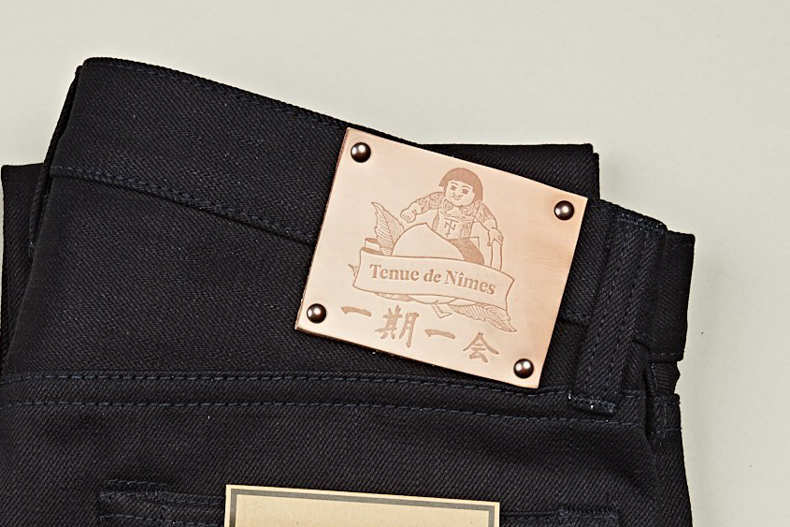 The details continue with a special tattooed version of the legendary peach boy: 'Momo-taro' with a tattooed Tenue de Nîmes cross on his belly. This can be seen on the riveted leather patch and the pocket flasher.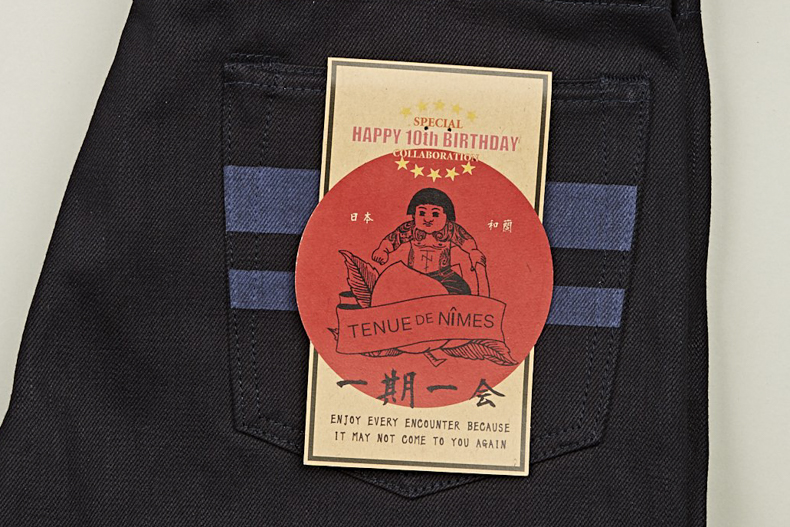 The Samurai inspired "Going to Battle: stripes are in a unique Tenue de Nîmes blue that sits perfectly on the dark denim.
Only 60 made!
The jeans come in a special screen-printed cloth bag with blue the collaboration design. As a package, these really are something for the collectors out there. I just hope they don't sit on the shelf and get some hardcore fading! But be quick, there were only 60 pairs made. Why only 60, well that's the house number of the first TdN store on Elandsgracht 60 in Amsterdam.
Available through the TdN webshop and of course in store.