Shop Review: Tenue de Nîmes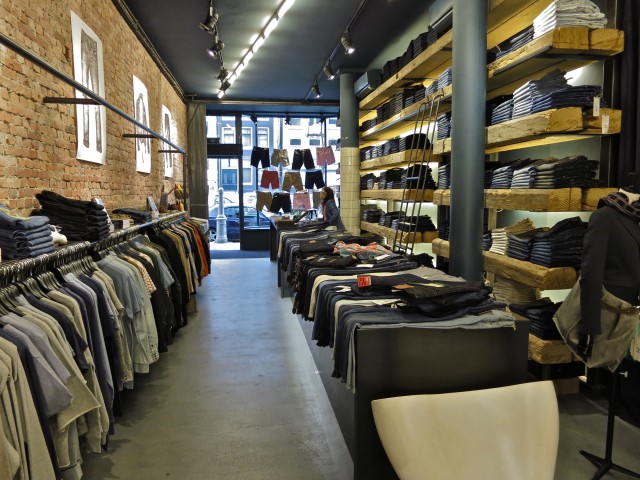 One of the shopping related highlights of my visit in Amsterdam back in April was Tenue de Nîmes where I had a chat with co-owner Rene Strolenberg. The shop is beyond compare the best denim shop in the city and I actually visited it nothing less than three times during the weekend I spent there. I just had to get back to have another look. But the greatest feature of the shop is actually not all the premium denim brands themselves, it's how they're mixed in with each other. You have high-end classic Momotaro jeans right next to fashionable skinny Acne jeans. And with every visit you discover something new.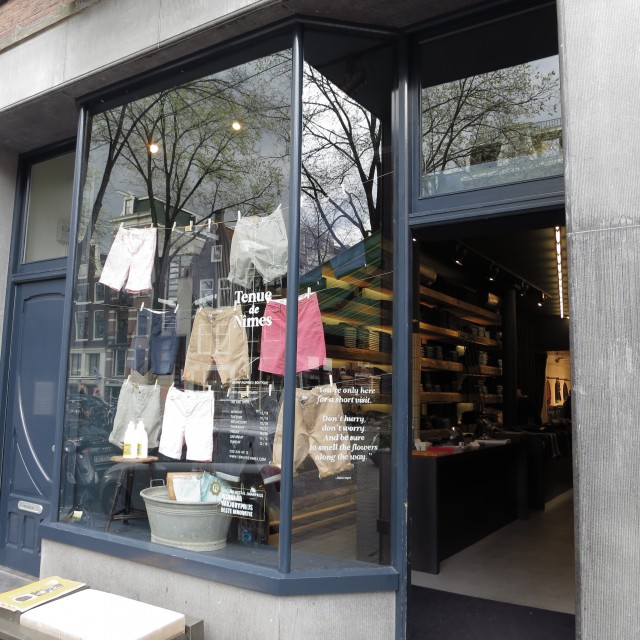 The shop is located on Elandsgracht just outside the area of the 9 Streets. It was opened in November 2008.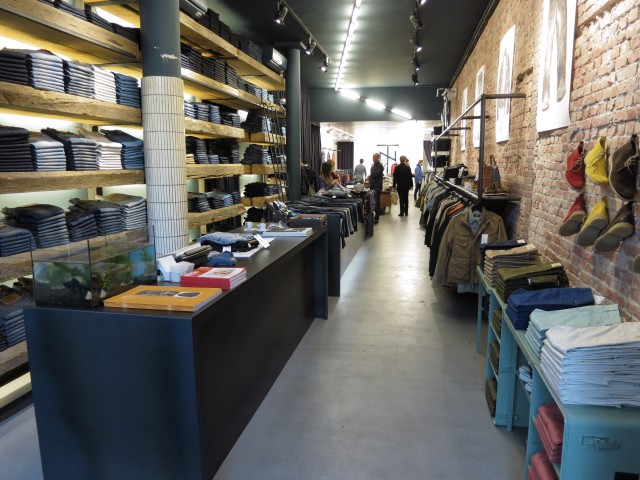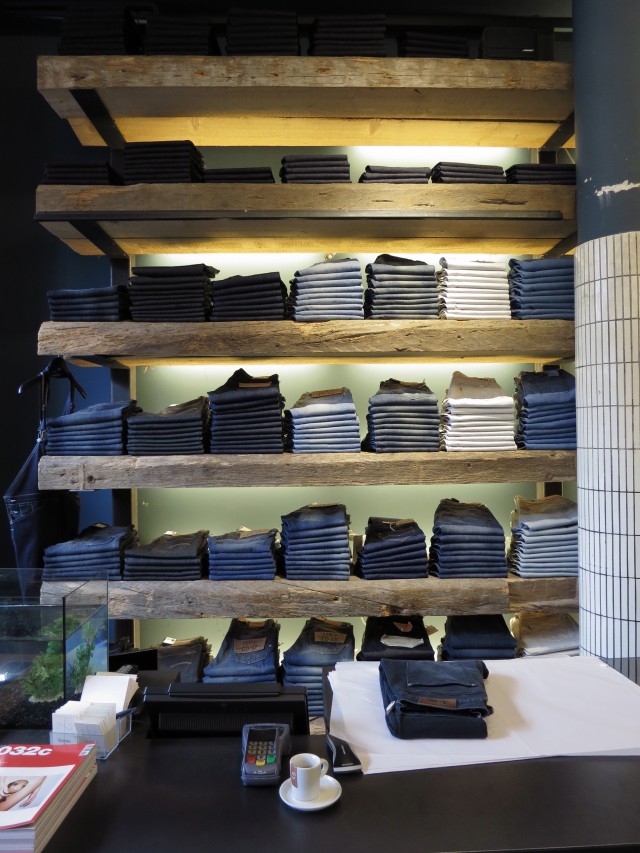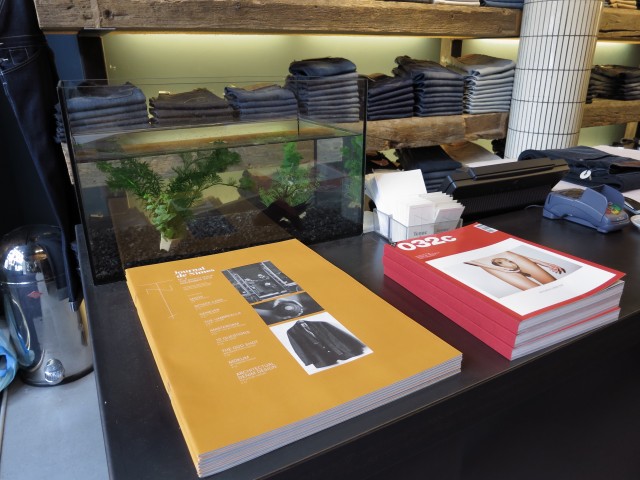 The Journal de Nîmes.
Both Rene and his partner Menno van Meurs are hardcore denim fetishists, but they wanted to create a high-end denim shop without being too snobby about it. In Rene's words there are a lot of shops that sell nice denim, but many of them have a certain kind of arrogance about it and act like they are the best. Instead, Rene and Menno wanted to create a place where people could share their passion for jeans. Basically Tenue de Nîmes is a denim heaven for everybody and not just the insiders.
It's all about opening the horisont of the customers by pushing their bunderies and changing their prejudices. Maybe you can make a denim nerd happy about a pair of Acne jeans or maybe you can make the guy who'd normally buy a pair of Average Joe from Nudie try on a pair of Momotaros. At least you can drop your guards and try.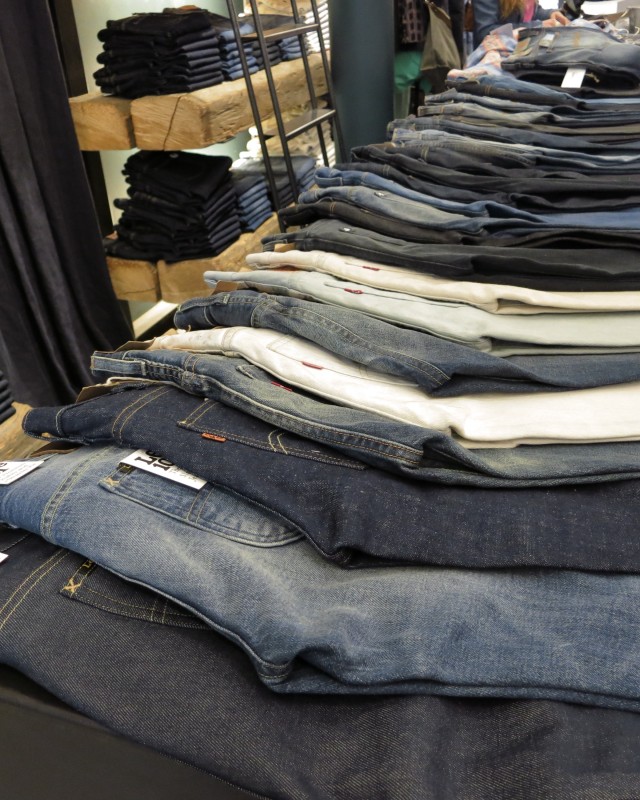 Chinos from Danish Libertine-Libertine (the three colours in the left).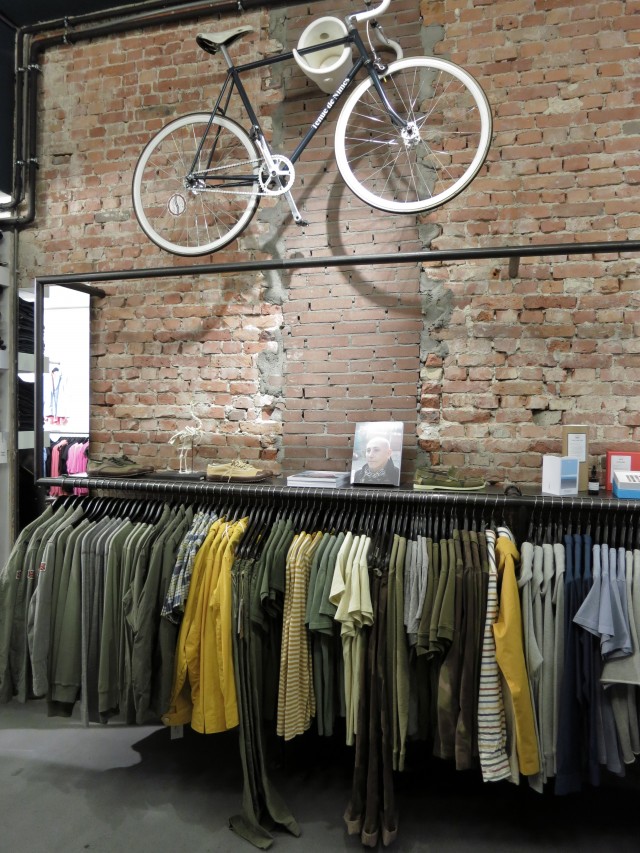 Before opening the shop Rene worked six and a half years for G-Star RAW, but eventually he wanted to do something for himself. The two owners have become really close over the past four years of doing business together, sometimes Rene even answers questions asked by Menno's wife to Menno. It's almost like she's married to both of them, he said laughing with a big smile on his face.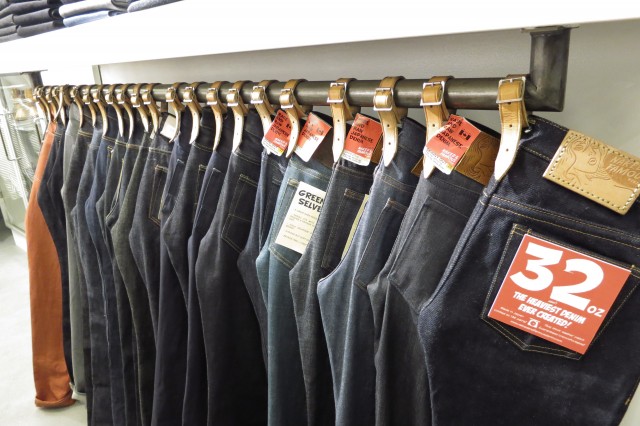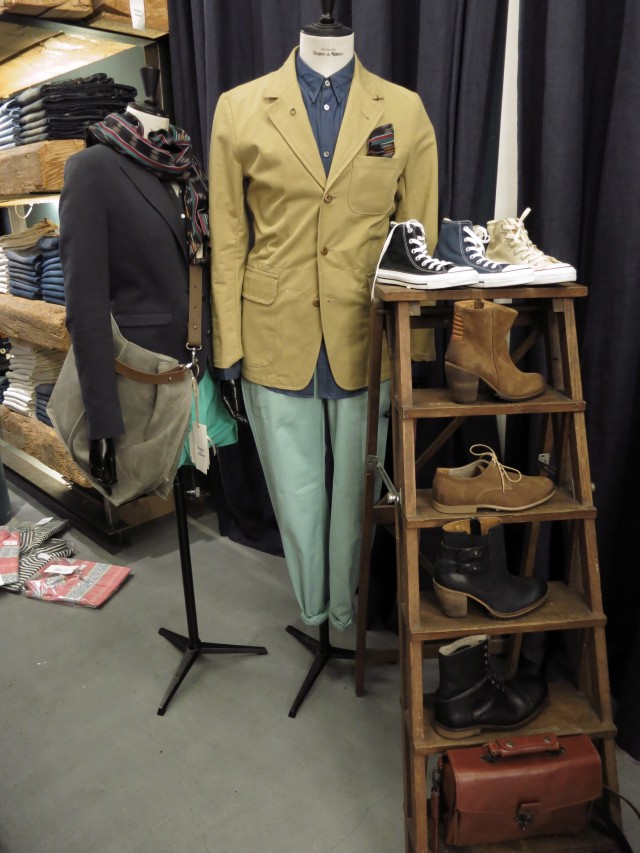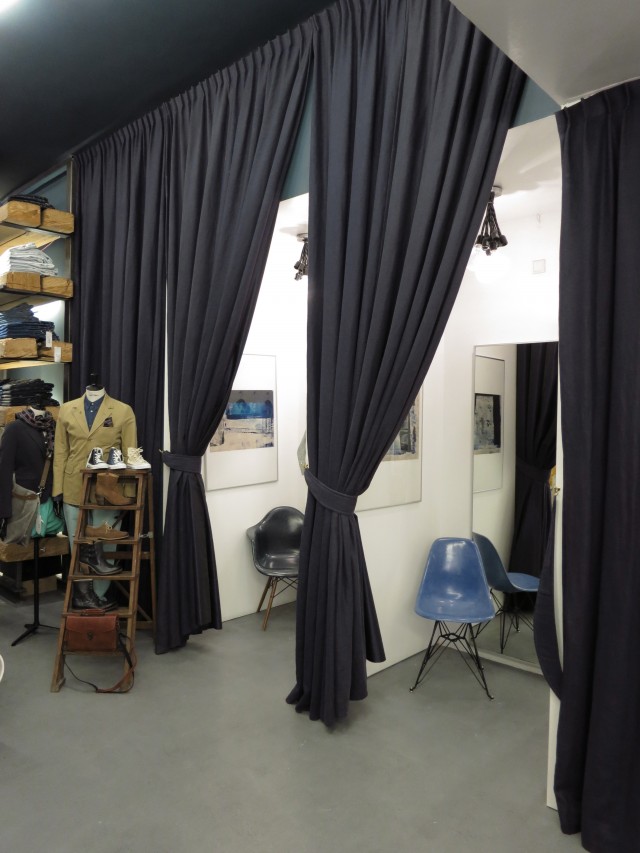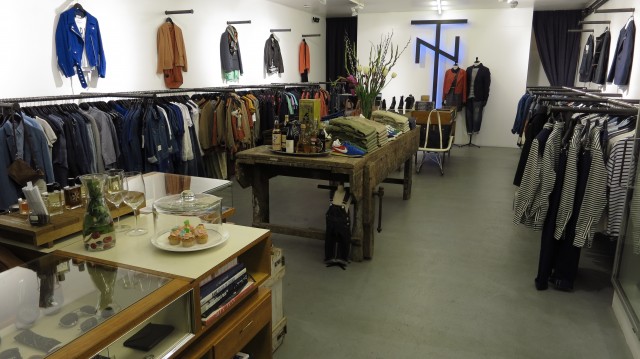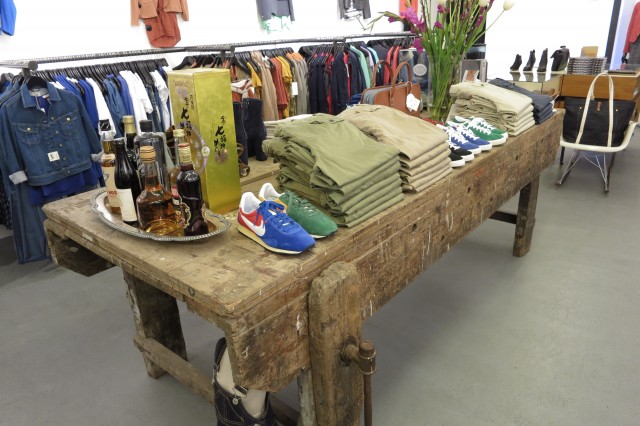 From a commercial perspective the women's wear is lifting the shop. Yet the women's clothing business is touch especially when what you really want to sell your female customers is 501 jeans and denim shirts – but that's just not how most women dress. But the male denim heads are learning.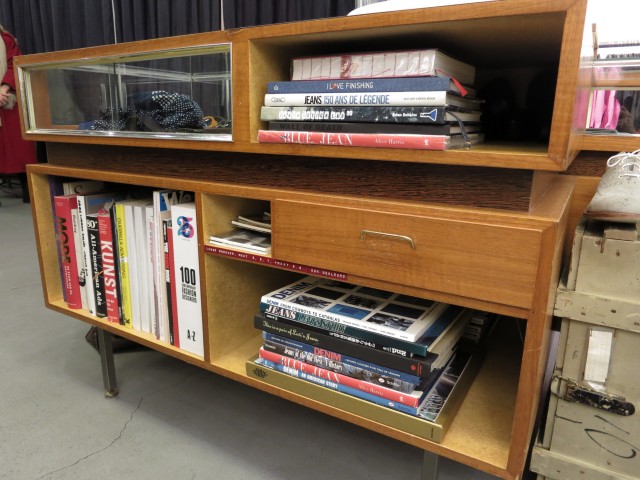 There's is plenty of reading material.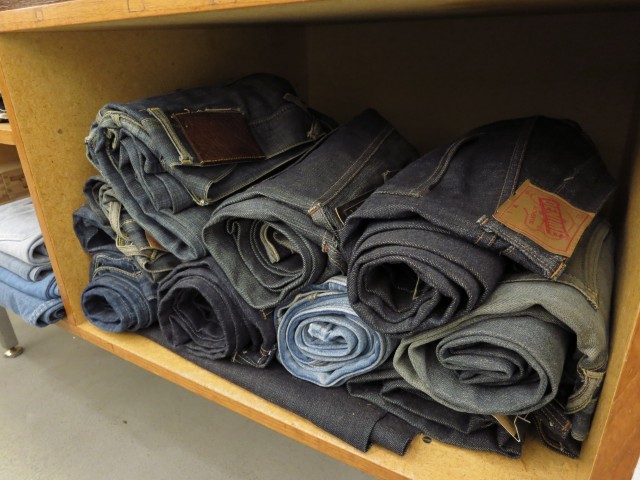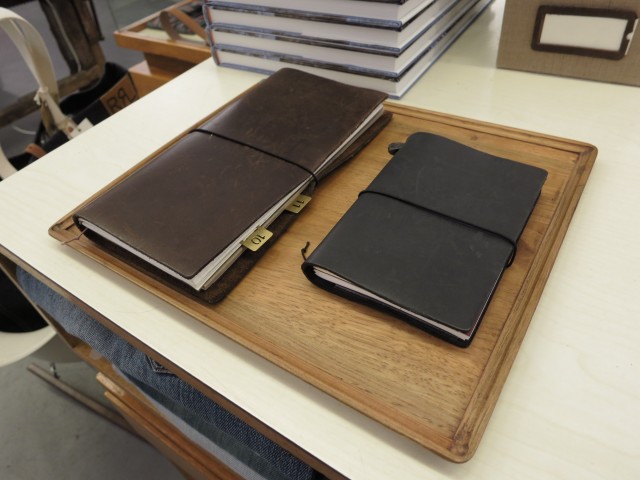 Amazing products from Midori Traveler's Notebook.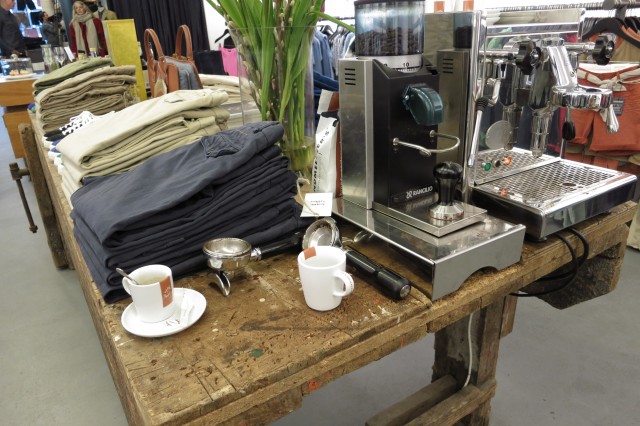 Fleshly made coffee.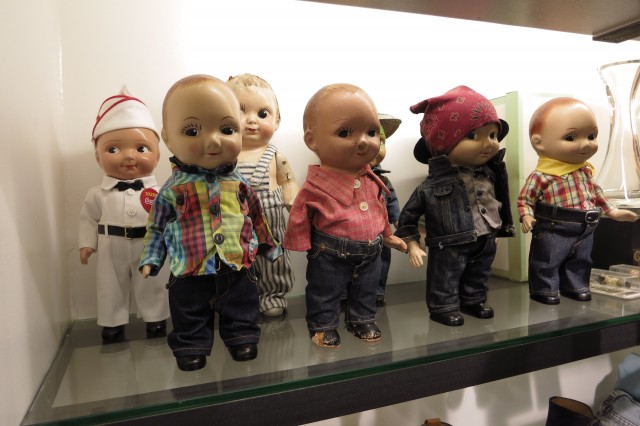 In a glass cabinet in the shop they have a huge collection of denim related articles like Buddy Lee dolls, hand woven Momotaro jeans, and vintage jeans and boots.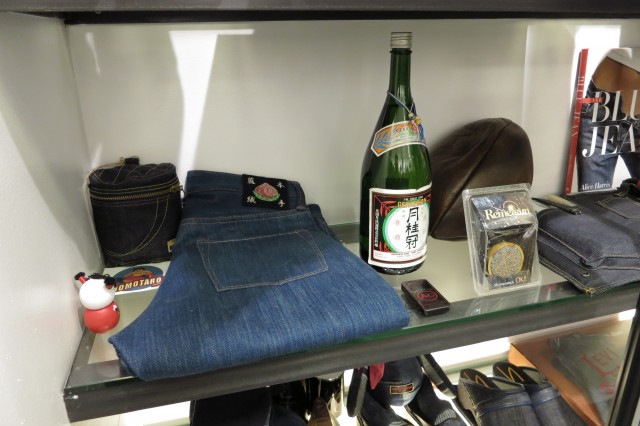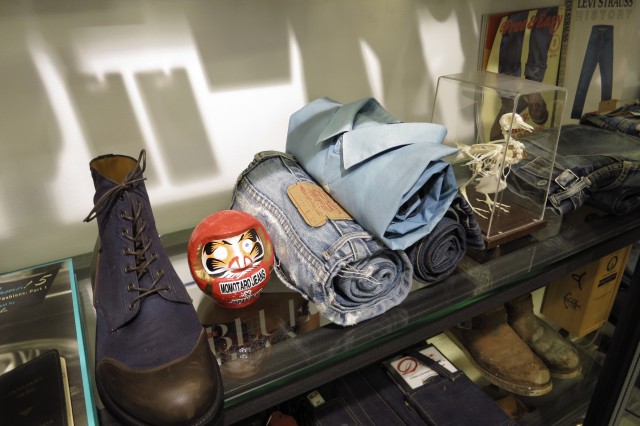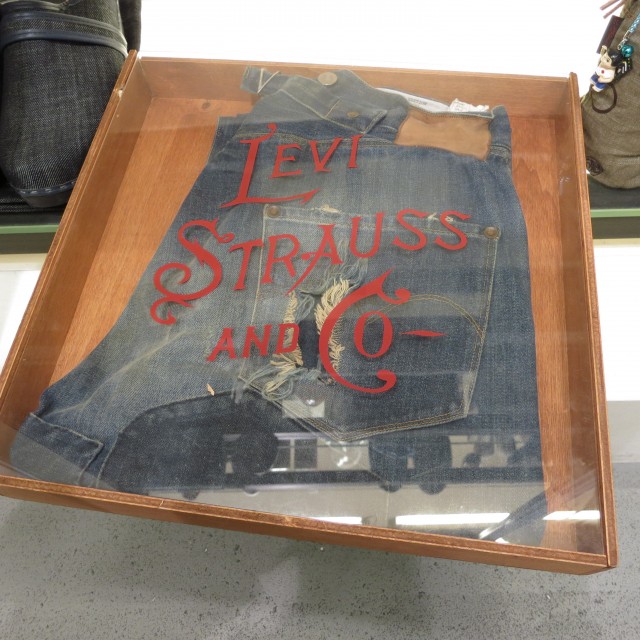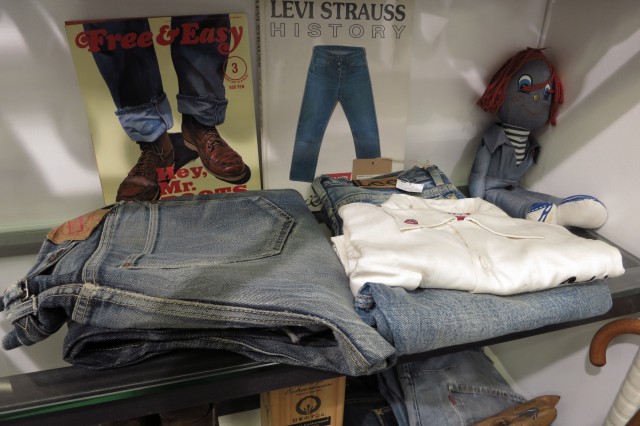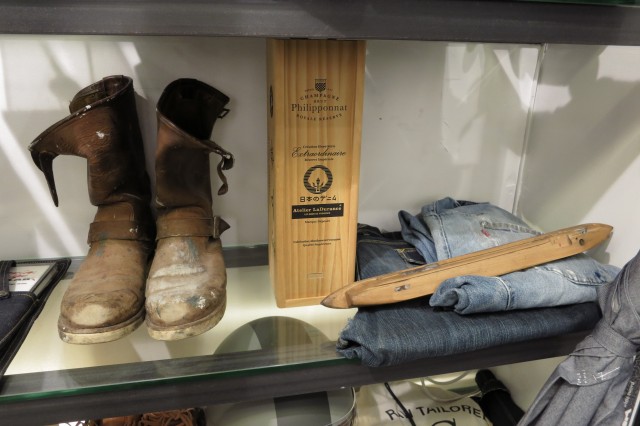 If you want to know more you can visit their website.
Contact information of the shop:
Elandsgracht 60, 1016 TX Amsterdam, the Netherlands
Review by Thomas Bojer.