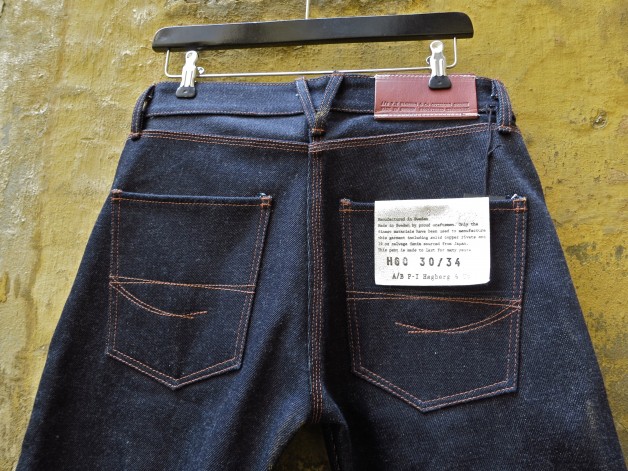 Remember A/B P-I Hagberg & Co that was featured in the fall here on Denimhunters? Well, back then they only delivered half of the collection (one of two styles), but now the second half has arrived. Quite a heavy load!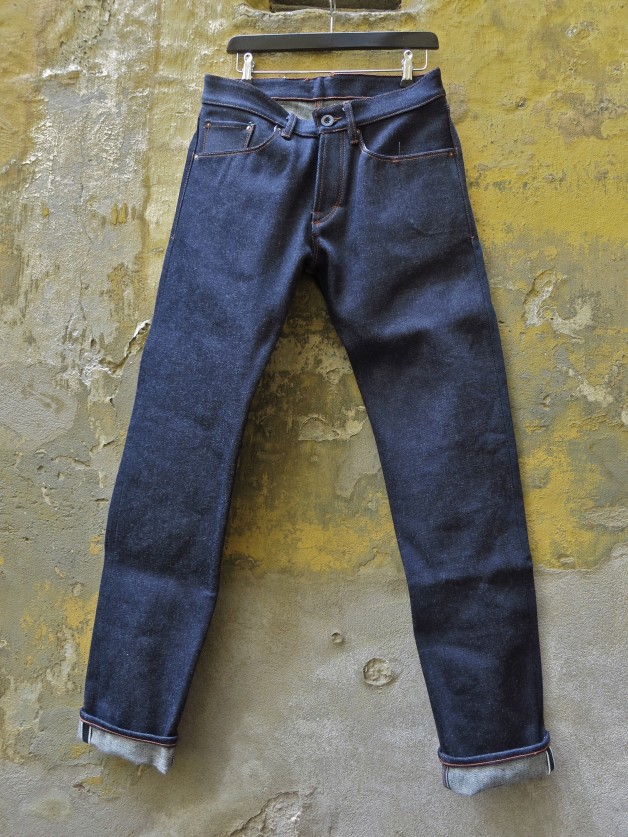 The jeans are still produced in Borås and these are made of a 19 oz. hairy Japanese denim with both blue and gold coloured threads in the self-edges. It features heavy copper thread, tanned saddle leather patch (also produced in Sweden).
You can read more about the history of the brand here.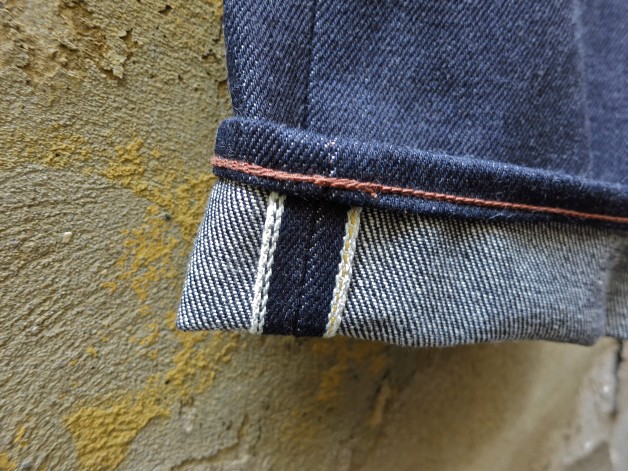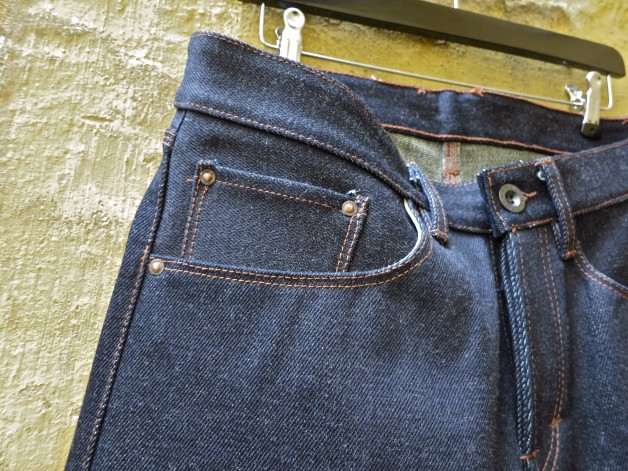 Other than that the story is pretty much the same of the 12 oz. version: triple stitching on yoke and inseam, chain stitched hems, and reinforcement inside the back pockets, double bartack on the stress points of the back pockets, genuine copper rivets mounted by hand, V-shape belt loop, and a hidden iPhone pocket inside the right front pocket.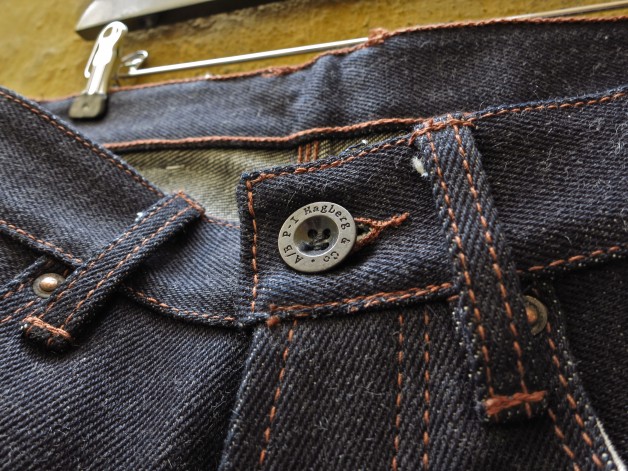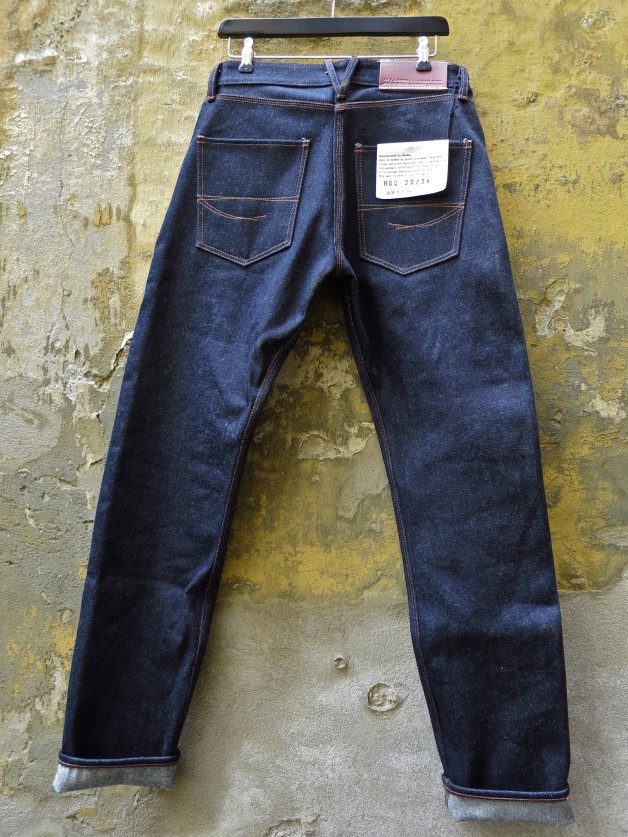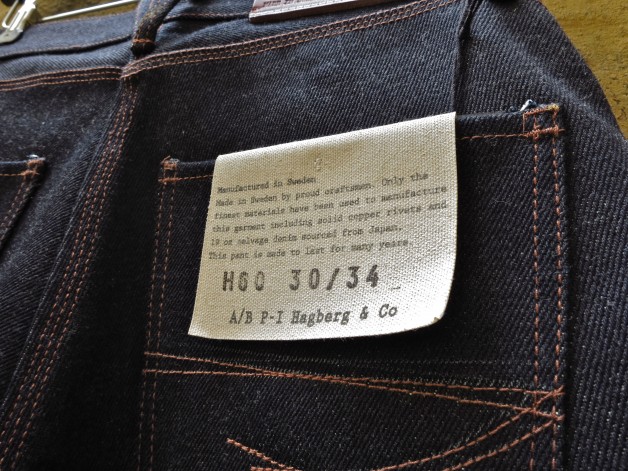 The colour of the fabric is really super-dark indigo blue.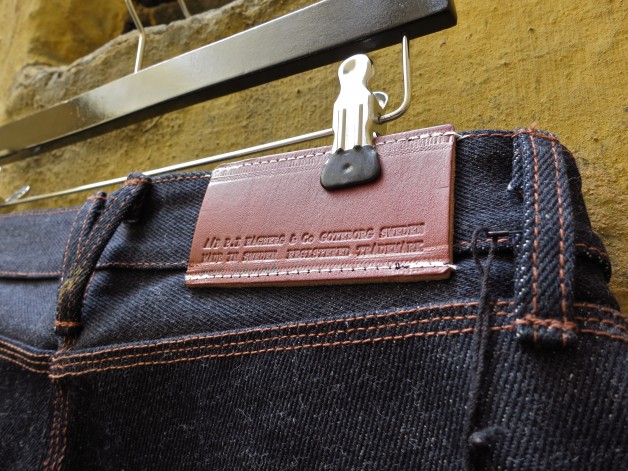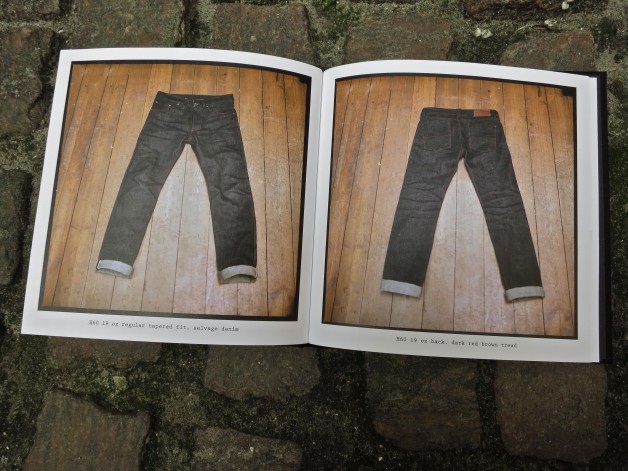 Unfortunately, I haven't yet seen any of these jeans worn in, but there are a few pictures in the A/B P-I Hagberg & Co lookbook of what they will look like after a little wear.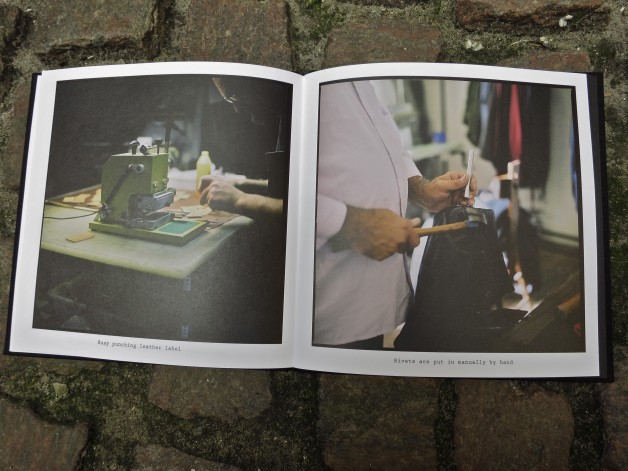 Snapshots from the factory. Pick up a pair from Norse Store or Meadow to study them in detail for yourself.