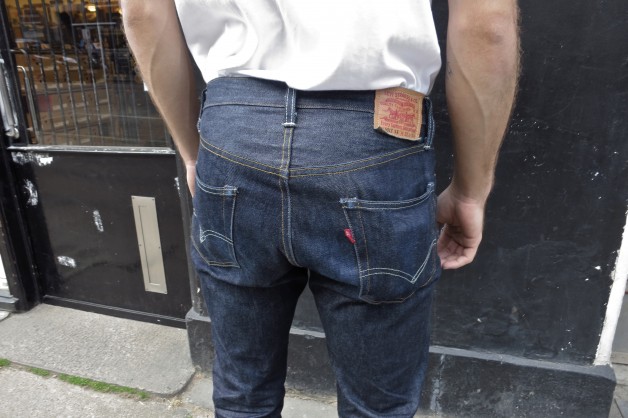 Measuring by the number of readings that the wear & tear project-article has had already, it seems I'm not the only one who's interested in how the Levi's Vintage Clothing dry 501 jeans shrinks and wears. But as you may remember I headhunted four other guys to help me carry out the project, and here's an introduction to one of those guys, Jan Ø. Jørgensen who's wearing the 1954 501ZXX.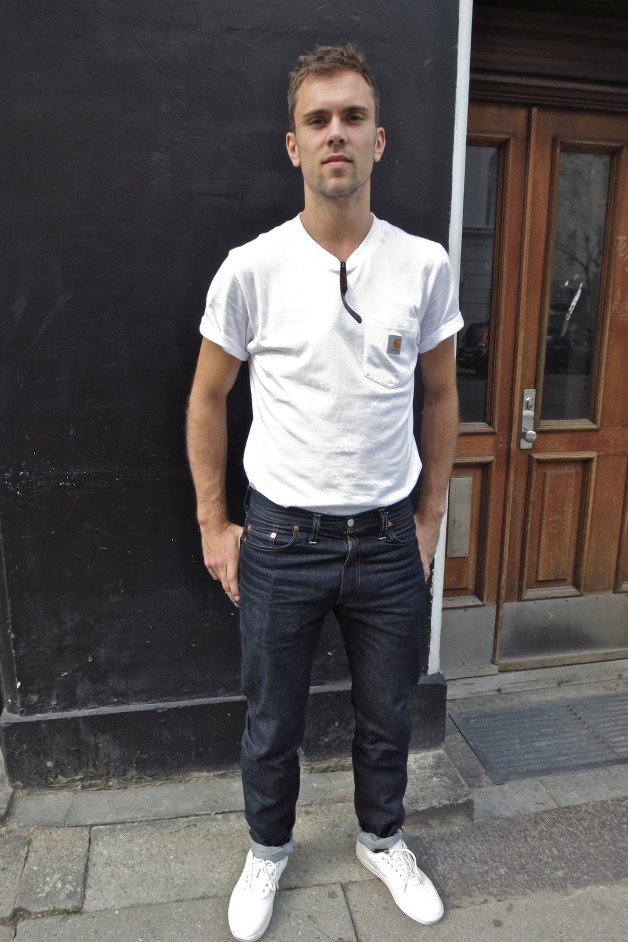 When I met Jan last Monday he had been wearing his 501ZXXs for about a week. Before he started wearing the jeans he rinsed them for a couple of hours in his sink. He actually added two cups of vinegar and a cup of salt to water and it's going to be interesting to see if this makes any difference to the fading of the denim. As a crucial part of the project he also measured the jeans before and after the initial rinse. Measurements are in centimeters.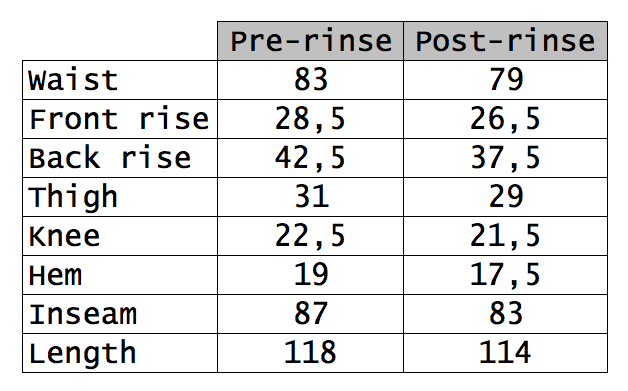 So Jan, tell us a bit about yourself
Well, I'm a 24-year-old guy who has dedicated his life to badminton. I started playing at age 4 and loved the game from first hit. It turned out that I was pretty good at it, and the dream for becoming the world's best slowly got into my head.

When I was 18 I moved from Aalborg to Aarhus to get access to better training facilities. A year later I was the best in the league and once again I packed my things and moved to Copenhagen to join the national Danish team. I have been living here for 5 years now and love everything about the city, especially Vesterbro where I have an apartment. During this period I've finished gymnasium and at the moment I'm studying humanistic informatics at a very very very very slow pace. This year has been all about qualifying for the Olympics and I've succeeded!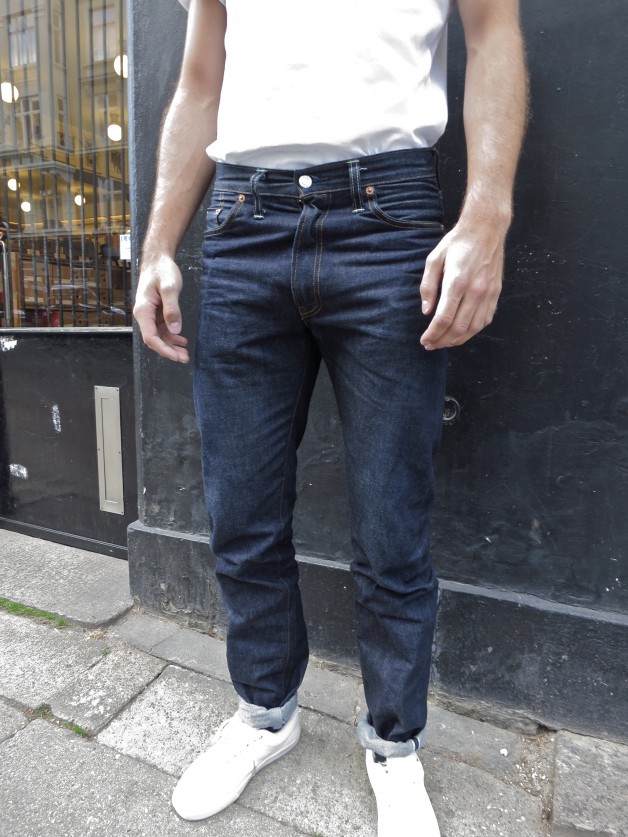 Why did you join this project?
To be honest I'm kind of a rookie when it comes to denim. A good friend of mine mentioned my name because I have the "skinny athletic" body that would fit the 1954 501ZXX. It's actually my first pair of skrink-to-fit jeans so it's all new to me. But when I was contacted by Rope Dye I was instantly ready! I'm really inspired the 50s and 60s, especially the music during that period, so I didn't need to consider my answer much. My wardrobe includes a few pairs of Acne jeans, some from Levi's Vintage Clothing, and a pair of Tellasons from Wardrobe 19 – and a few denim jackets.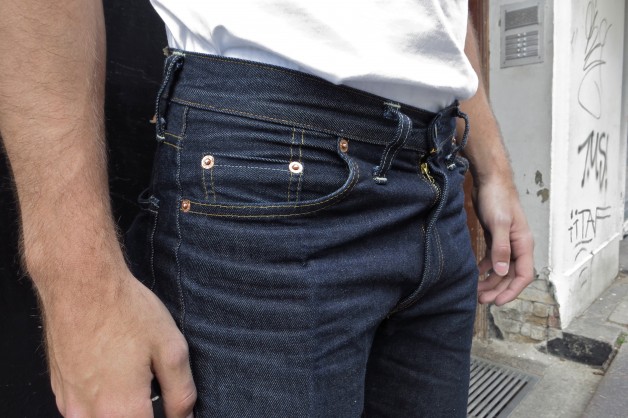 What do you love the most about denim?
I love denim because it's for everybody. Anywhere in the world people are wearing it in different ways and you have so many different styles of the same category of garments. I think that's really fascinating.
I collect old vinyls and music in general. I'm a huge music fan. Doors, Neil Young, Dylan, etc. – but also new and up-coming artists, mostly indie.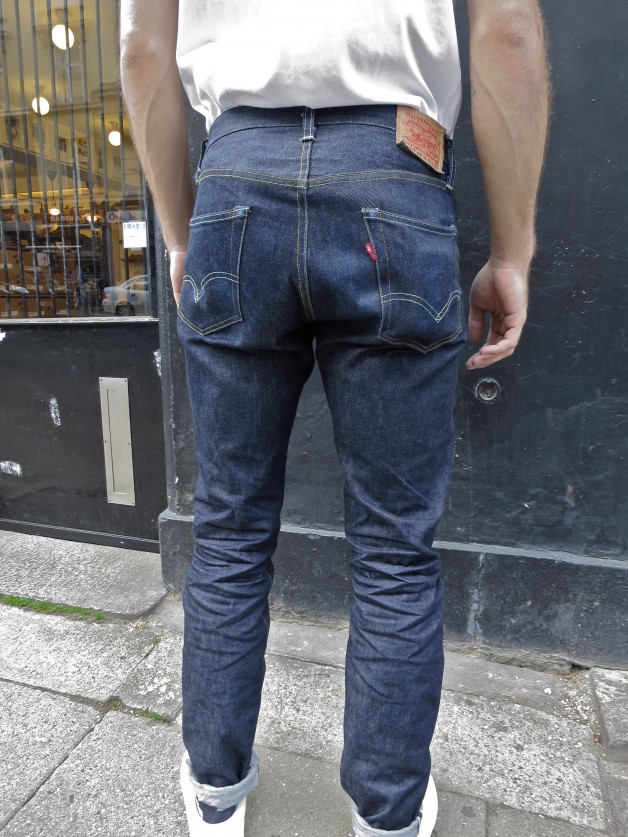 Anything interesting you plan to do while participating in the project?
During the one year of the project I'll be travelling A LOT! – The jeans will be heading for Korea, Japan, Indonesia, Singapore, London, Paris, China (many times), India, and Hong Kong to mention a few! So they are gonna see the world! … and most importantly, the Olympics!
Below are some pictures of the jeans from before they were rinsed.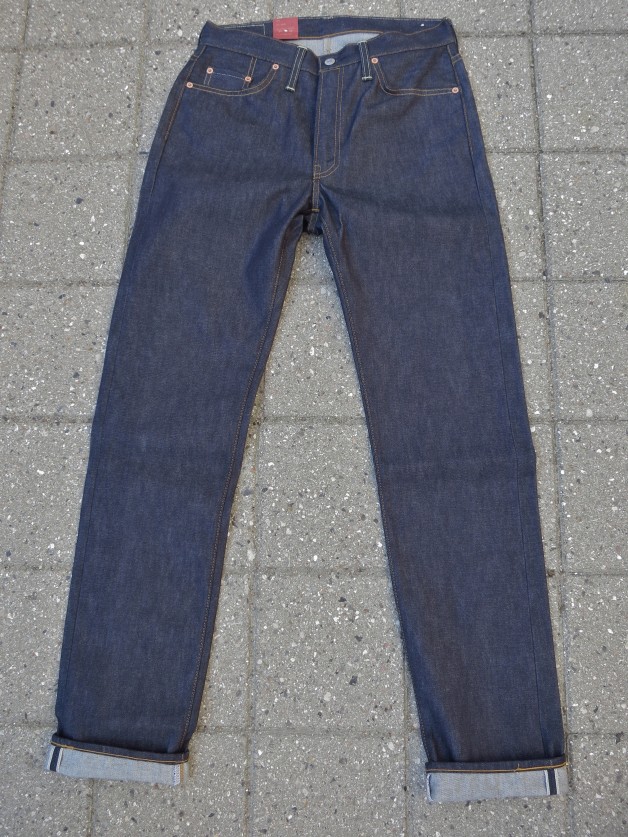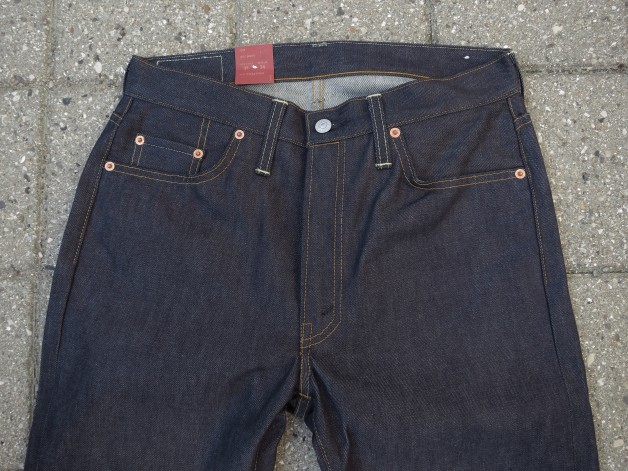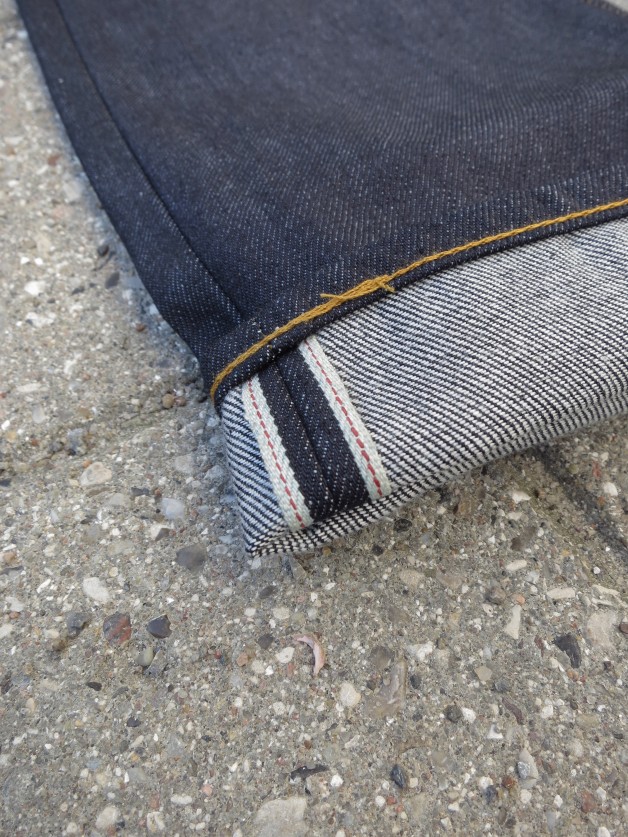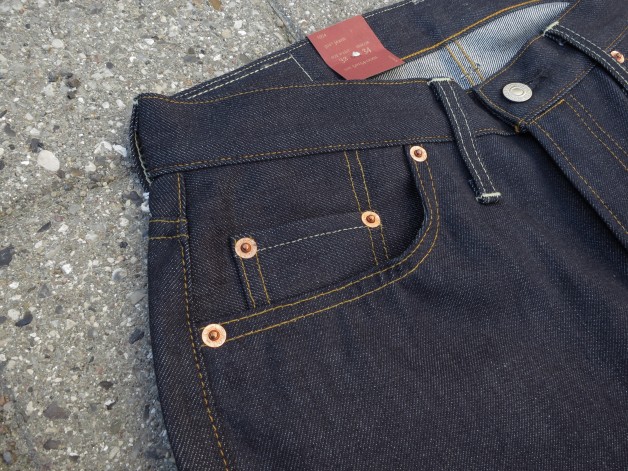 The coin pocket has selvage inside of it.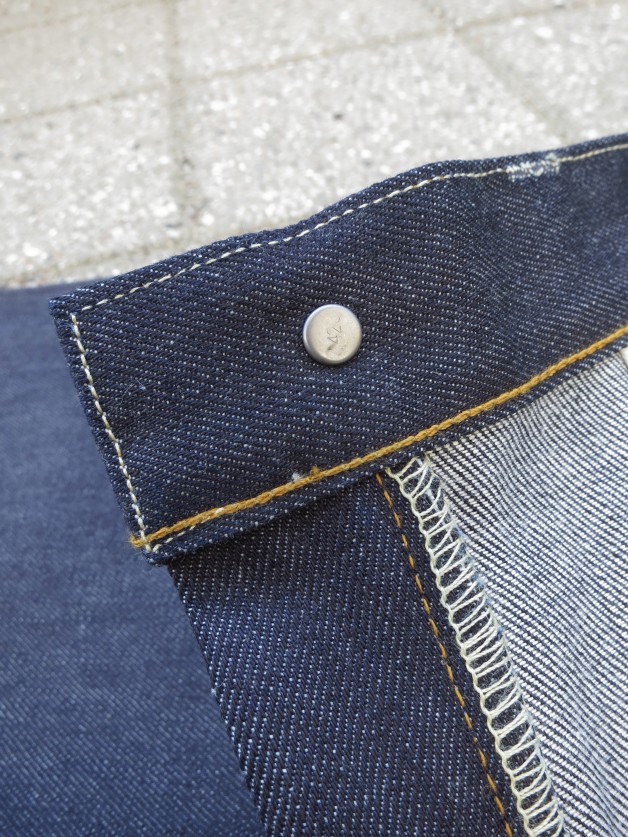 No V-stitch(?).