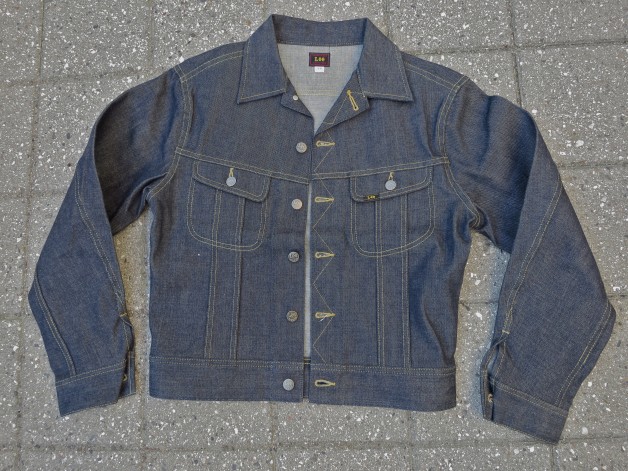 As we've written in the article about the history of Lee, the innovative company was the first jeans manufacturer to introduce a slim-fitting denim jacket in 1931. It is known as the 101J. In 1933 they introduced the Storm Rider, which has become one of the most iconic denim jackets out there. This article, however, focuses on the 1946 Rider jacket. It features key design elements like two front pockets (that are slanted for easy access), zig zag reinforcement running along the button holes, plastic buttons as waistband adjustment, and under collar stitching to make it stand up. That is setting a lot of standards.
This Japanese reproduction is manufactured with an amazing eye for detail, you really feel like this could be an original.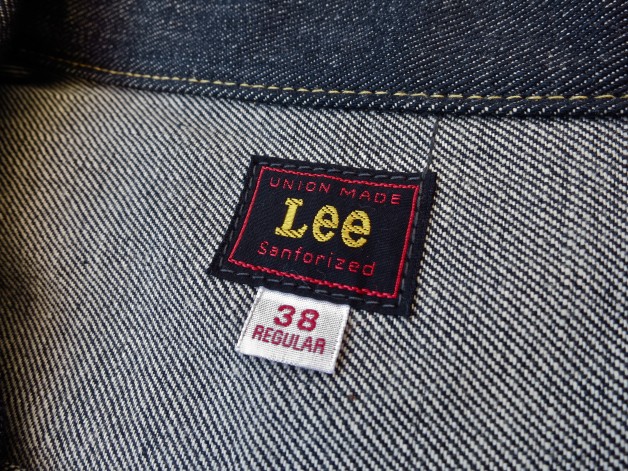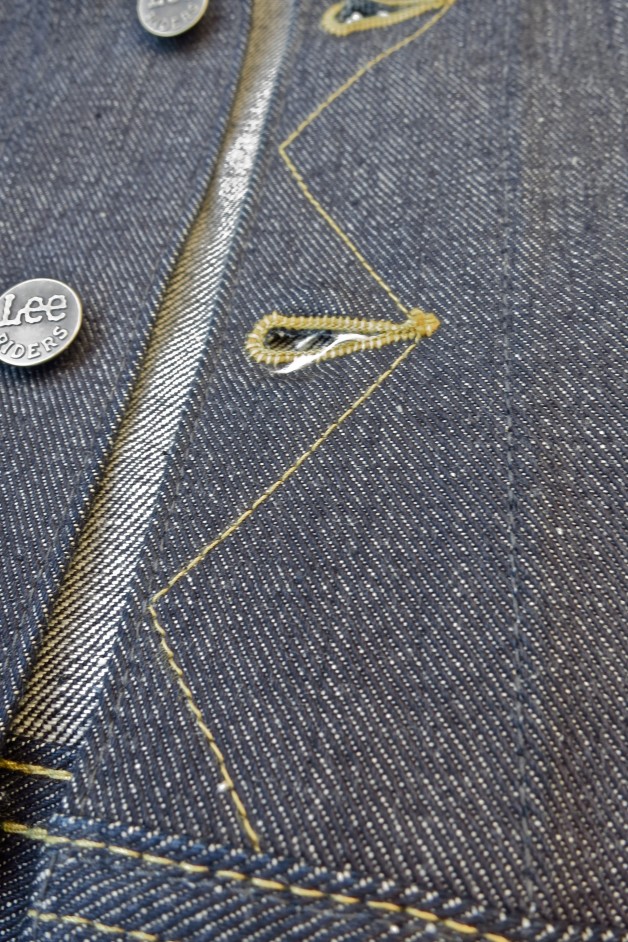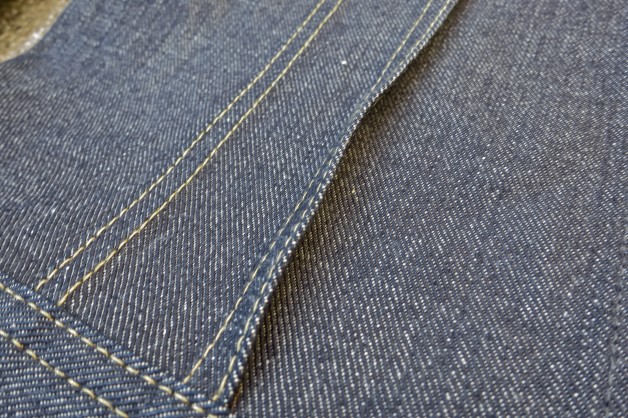 The design of the front makes the jacket slightly stretchy.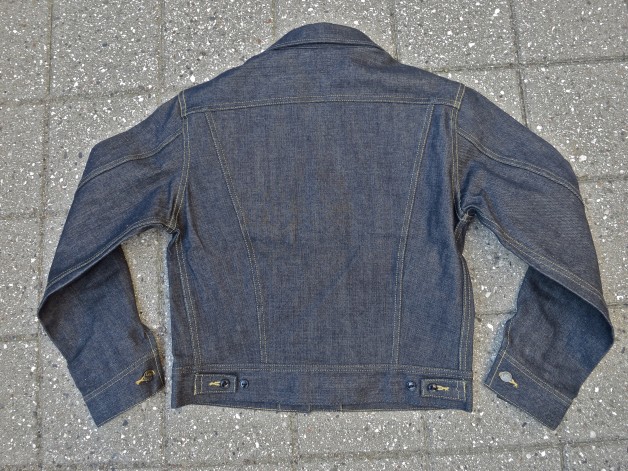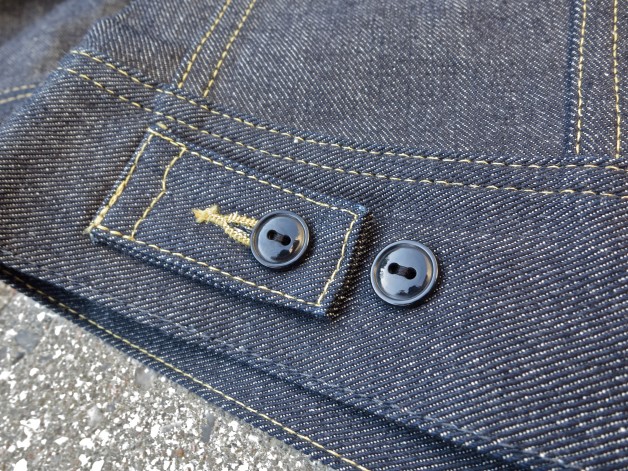 Originally, the buttons were made of bakelite, which is recognised as the world's first synthetic plastic. Unfortunately, bakelite has the disadvantage that it will eventually crumble and fall apart over time. Therefore, this reproduction jacket features modern plastic button that will probably outlast the fabric.
The reason Lee put plastic buttons on the waist adjustment band was to prevent ripping and tearing of the linings of jackets worn over the denim jacket (back then thought of more as a heavy shirt than a jacket).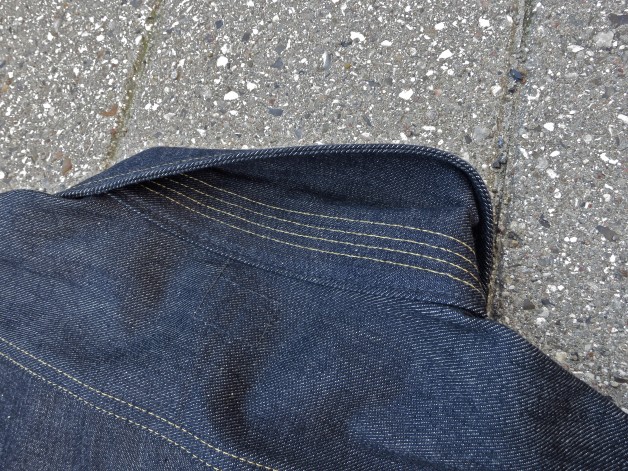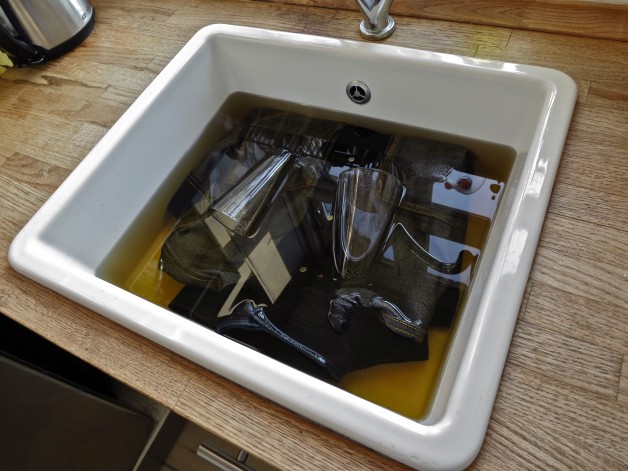 Before I started wearing the jacket I soaked it in my sink – like I do with most of my dry denim – read more here.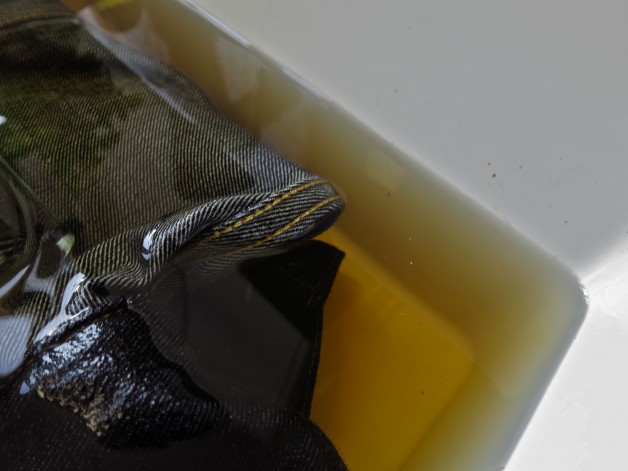 After a couple of hours the water had turned dark yellow. When I finally pulled the jacket out of there the water became reddish brown. That's a lot of starch and God knows what, but the fabric didn't lose any indigo.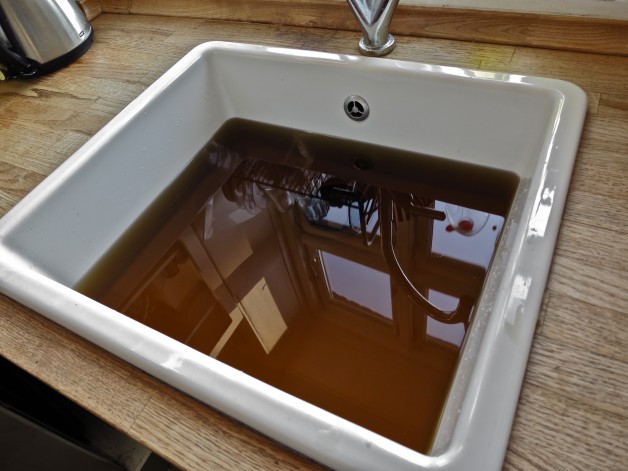 Written by Thomas Bojer.