Levi's Flagship Store on Champs Élysées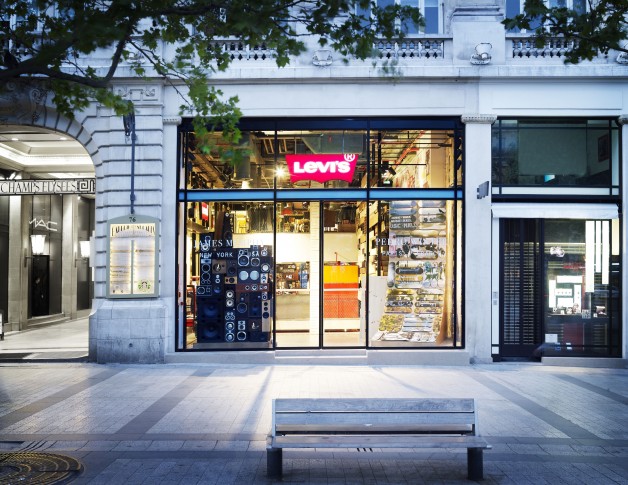 On Friday the 11th of May Levi's opened their new flagship store on one of the most prestigious and expensive locations in the world, the prominent Champs Élysées in the heart of Paris. It's the second largest Levi's store in Europe (only surpassed by the Regent Street flagship store in London), and it covers more than 650 square meters of shopping area divided on three floors. The objective is to bring to life the unique heritage of the Levi's brand and to engage consumers, both locals and visitors to Paris. I haven't yet visited it myself, but Levi's sent me these pictures and I definitely thought they were worth sharing.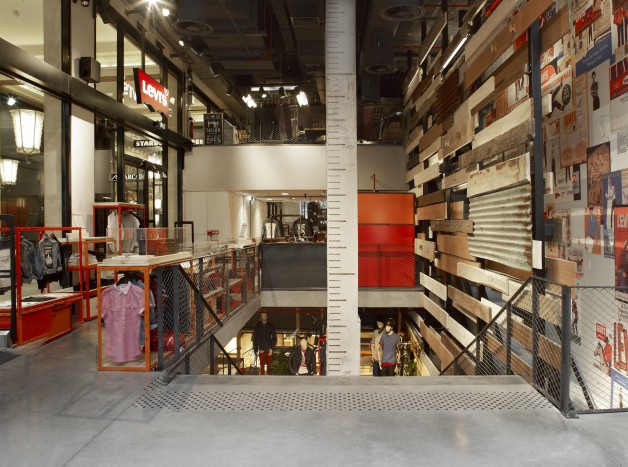 The decoration is inspired by its location on Élysées flagship and includes an impressive array of the latest fashion trends, the very best in denim as well as a selection of vintage clothing. As a celebration of Levi's' passion for craftsmanship and authenticity, a tailor shop is located on the first floor allowing customers to have their favorite denim items altered and tailored by a team of specialised craftsmen to create their perfect fit and style. The tailor shop is one of only four in the world; the other three are located in London, New York and San Francisco.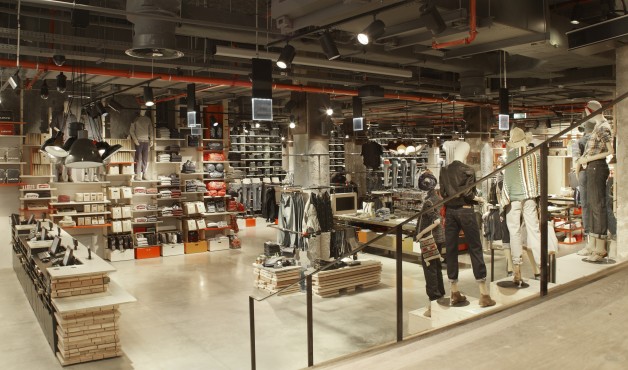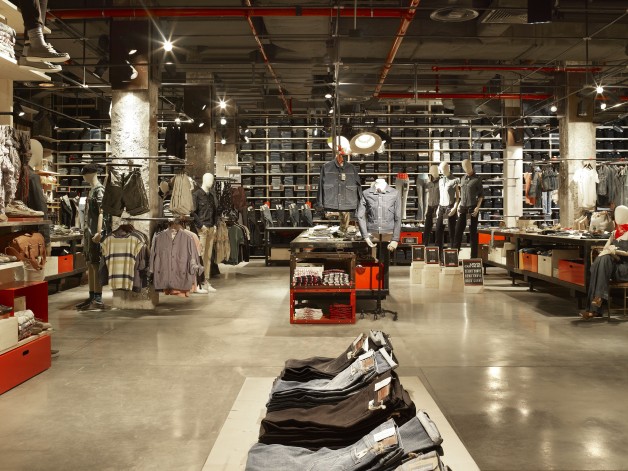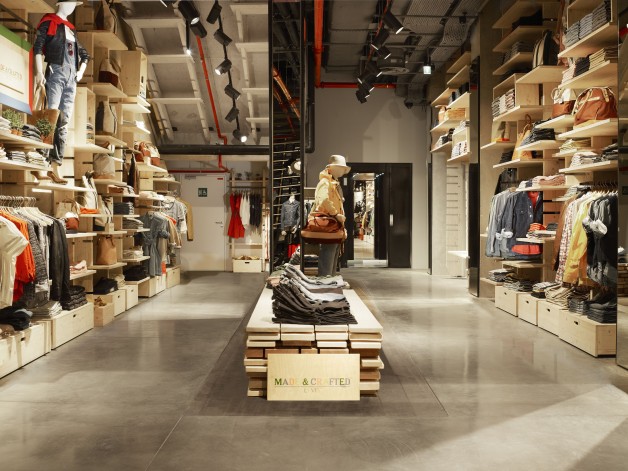 In addition to the Levi's red tab collection, and the Water<Less and Curve ID concepts, the new flagship store also features both Levi's Made & Crafted and of course Levi's Vintage Clothing. Above all, the flagship store offers an authentic storytelling experience with a journey through the origins of denim – something that only the original and definitive Levi's brand can provide.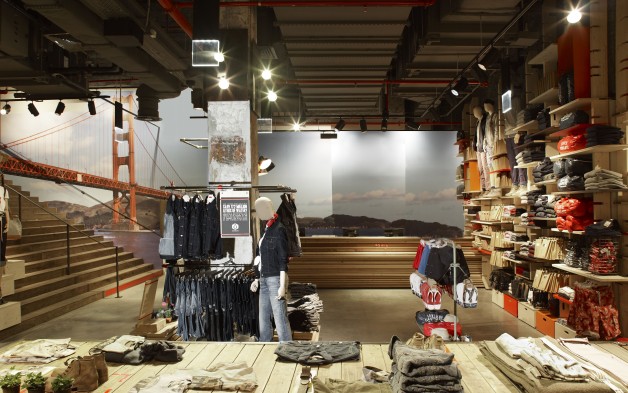 Contact information of the shop:
76 Avenue Des Champs-Elysees, 75008 Paris, France
Words by Thomas Bojer.