Big News From A Small Place. The Raw Denim Fade Event at Brund
Visit Brund to Discover How Lee and Edwin Jeans Fade. Plus You Can Win A Pair of Jeans By Telling Your Fade Story
Although any Dane will deny it, Copenhagen is a small city. And, unlike our Scandinavian brothers from Sweden, raw denim never really got under our skin; spotting a pair of properly worn in raw denim jeans here is something of a rare sight.
Luckily, there are some Copenhageners who do share our passion for faded denim. For over 10 years, the raw denim stronghold of my hometown has been Brund. As nuts as these guys go over crispy whiskers and sharp honeycombs, it's the unique stories behind the fades that they love the most. That's why they're dedicating the evening of October 8 to stories about faded denim. And, I'm honoured they've asked me to host a raw denim seminar with the Danish sales reps from Lee 101 and Edwin.
Two Ways To Win A Pair of Jeans From Brund
The evening will be an all out raw denim fade-fest. In addition to the seminar, the guys at Brund also want to hear your fade story. To get you motivated, they're giving away four pairs of jeans for the best fades and fade stories.
Considering that guests may not be able to fly in from all corners of the world, Brund have made two divisions for the competition: an in-store division for those who attend the event as well as an online division for those who can't. Any brand is welcome, but you can only join one division.
Below are some fade examples to get your juices flowing.
You Gotta Be In It To Win It
No matter how you join, send a few pictures of your fade to [email protected] along with the story behind the fade. The deadline is October 8 at 16.00/4pm CEST. If you join the in-store division, please remember to bring your jeans to the event.
In both divisions, there will be two prizes: one for best fade and one for best fade story, so putting a little effort into the story may be well worth it. To get the edge on the competition use the questions in this post to write your story. There you will also find the terms for the competition.
Brund will promote the event on social media by highlighting selected fades and fade stories. But, they also need your help to spread the word. Share your pictures and story on social media and tag it with @brundcph in posts on Facebook and @brundcph on Instagram. I know it will also make them happy if you use their #brundcph hashtag.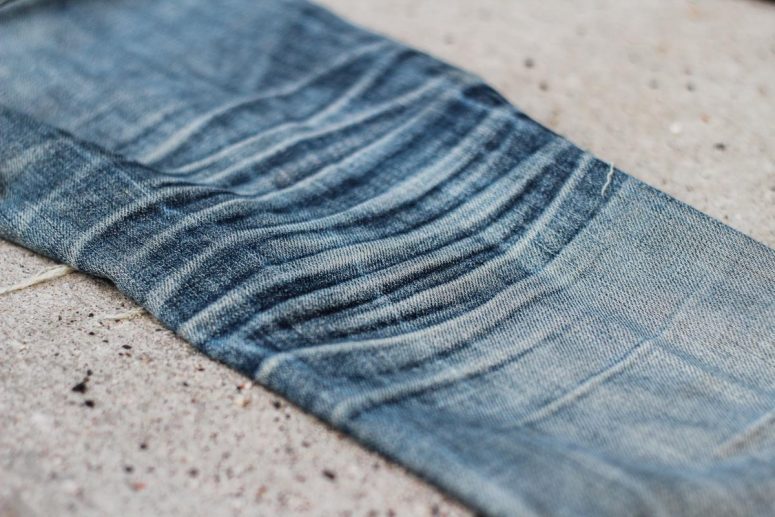 How the Evening Will Go Down and How to RSVP
18.00-19.00: Gourmet hotdogs from Pølse Kompagniet and ice-cold Miller beers will be served
19.00-20.00: I (Thomas) will do my seminar about faded denim with the sales reps from Lee 101 and Edwin
20.00-21.00: Share your fades. Brund will professionally photograph all jeans for the in-store division and a team of judges will determine the winners in both divisions
Although it's often considered one of Denmark's best denim shops, Brund is relatively small (just like our capital). Go ahead and RSVP today if you want to join as there's limited capacity.
You don't need to join the competition to attend the event, but you do need to let the guys know if you attend to show up. RSVP on Facebook or send an email to [email protected].