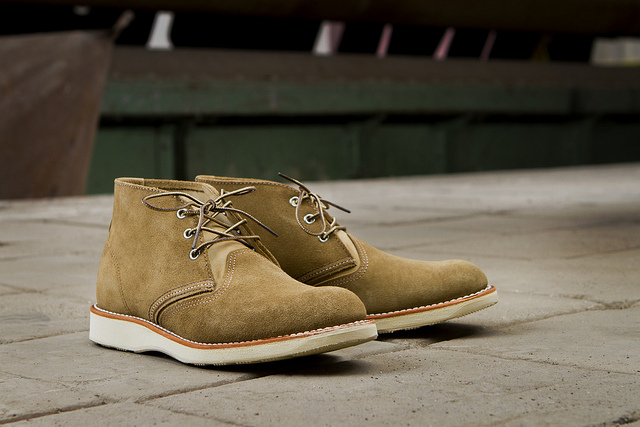 The Work Chukka earned its name and reputation in the 60s. These boots were crafted for lighter duty work as an alternative to Red Wing's heavy duty work boots. In most cases the Work Chukka was used for inside workers such as carpenters who needed sturdy but light and flexible boots to accommodate bending, climbing and kneeling all day long. Red Wing's Olive Mohave Roughout leather was originally designed for US Marine footwear by Red Wing's leather tanners. Now this natural beauty is available in one of the most popular Red Wing styles.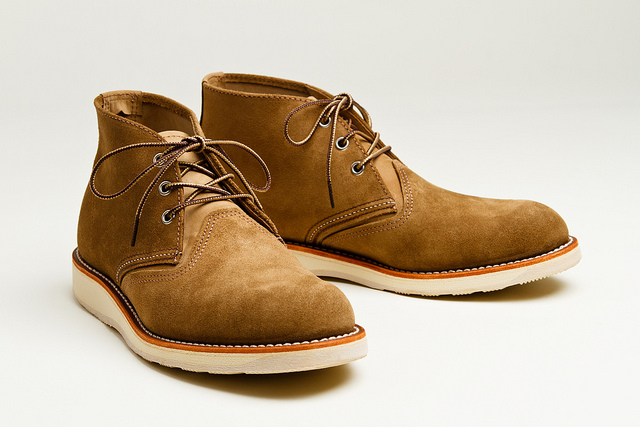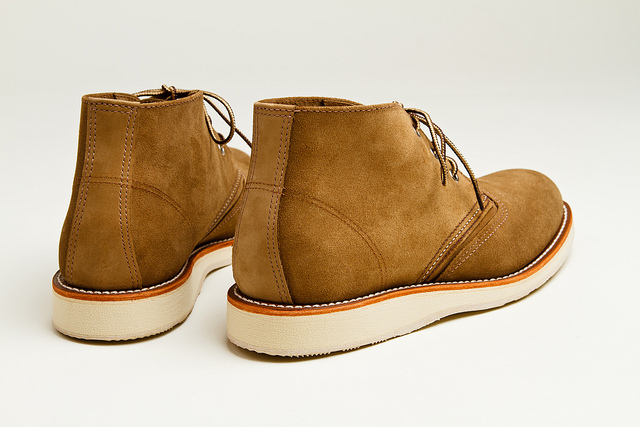 Roughout leather is a reserved smooth grain side leather with the fluffed fresh sides exposed. When used in the tough outdoors, shoes with the smooth grain side of the leather exposed tend to sustain "damage" and wear marks to the surface of the leather rather easily. Compared to "regular" suede leathers, a common misperception is that Red Wing's Roughouts are less durable than the full grain oil tanned leathers, which they most certainly are not. However, it is true that most tanneries employ a process of splitting and thinning hides to create the rough surface, which gives a less durable upper leather. But for Red Wing Roughouts the top grain leather remains intact as it's simply inverted, placing the top grain surface on the inside of the boot, which retains the durability, quality, and water resistance of the leather.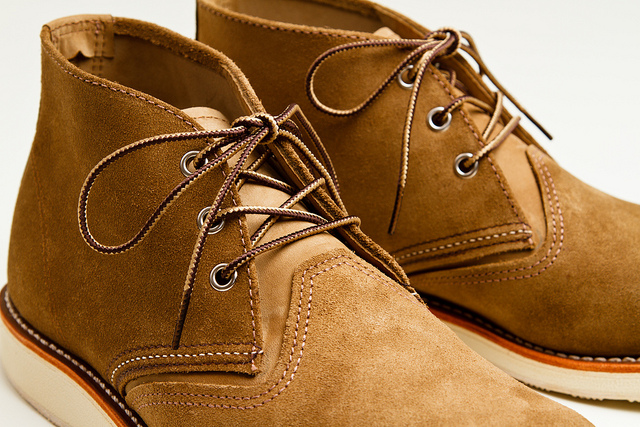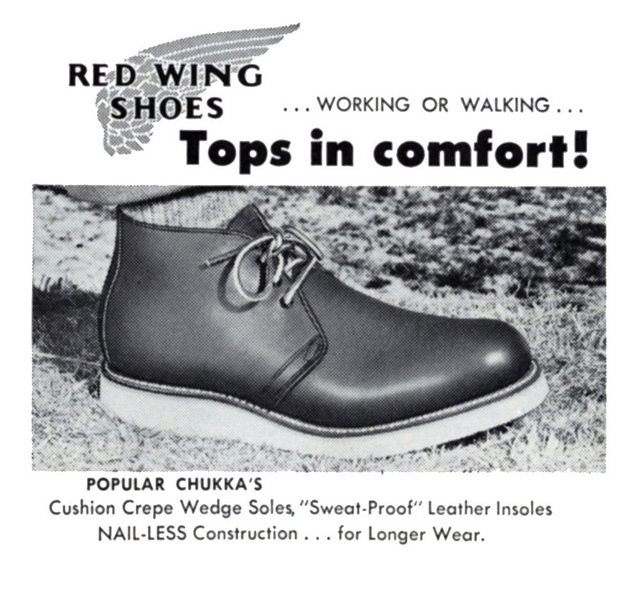 You can read more about all the Red Wing leathers and how to take care of them here or buy yourself a pair of the 3149 here.