3sixteens FW 2019 Lookbook: A healthy dose of Hip Hop, East Coast Staples and Ponchcapekiltcools
So it is that time of year again when the lookbooks and the new collections start coming thick and fast. One we particularly look forward to is 3sixteen's. And it just dropped!
See, what 3sixteen do so damn well is this. They take the archetype East Coast staples we know and love and throw a little flair in there. Let's take their Hunting jacket as the perfect example. It's a modern take on the barnstormer that has been a staple in the collection for a few seasons now.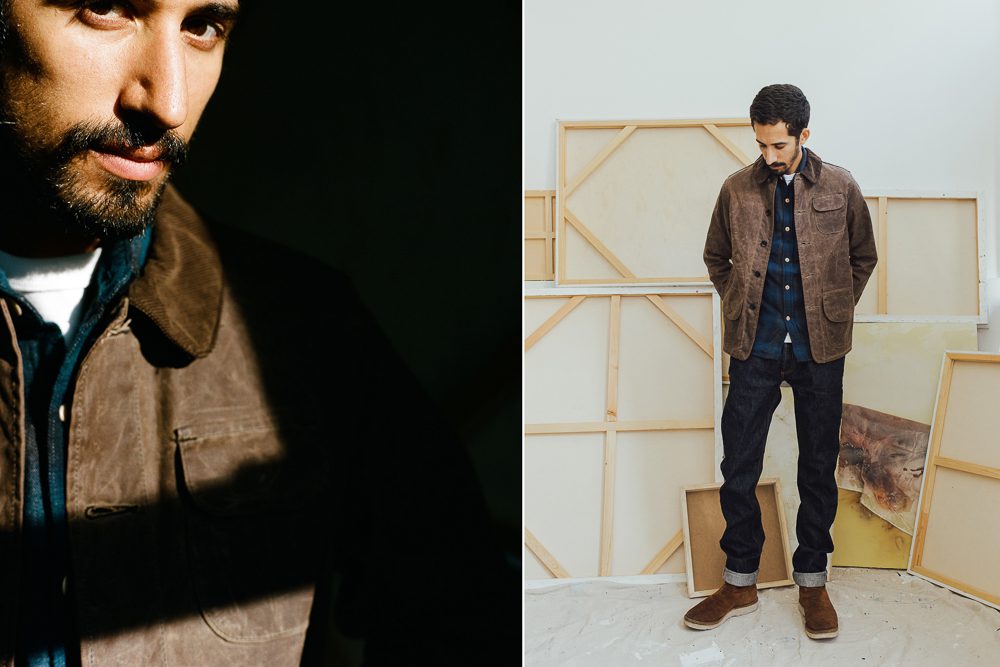 They take the basic silhouette and refine it by replacing the bulky front flap pockets with streamlined ones that feature hidden buttons and slanted hand pockets. On the inside, they have a zipped pocket to keep your goodies safe and an open pocket for easy access to your essentials. For this season, it makes its return in a midweight waxed canvas which will shrug off the Autumn showers and half liner using brushed flannel fabric that was custom woven for the 3sixteen in Japan.
Well, that's versatile!
They have something new for us as well! And It's is something I hope we will be seeing a load more of in the future. A "Snap Shawl". It's basically a poncho… and a cape… and a kilt and hood.. aaaannnddd scarf. It's cool, ok!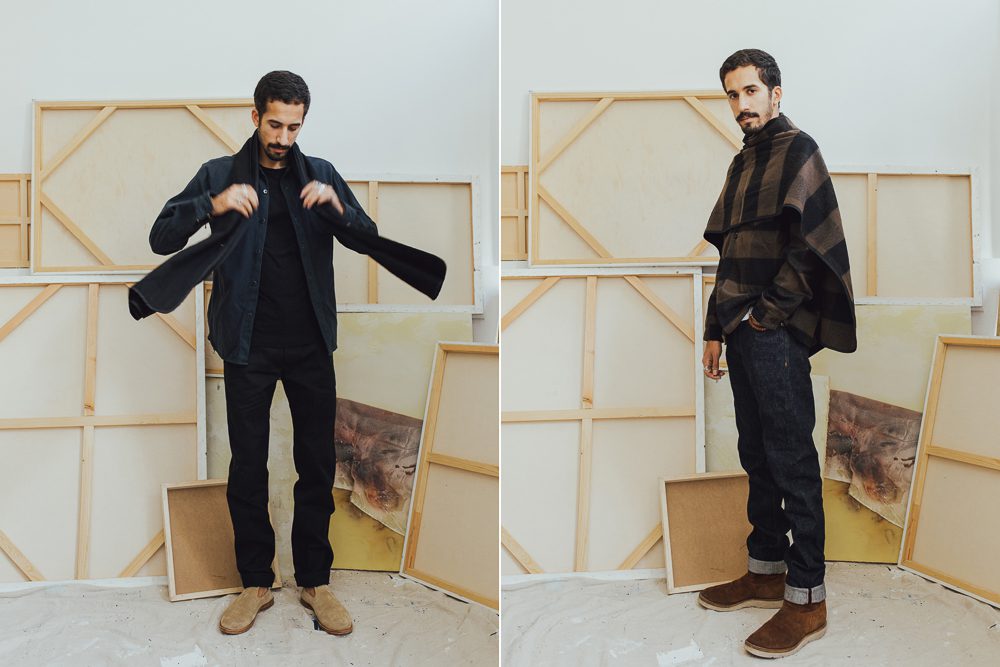 These Ponchcapekiltcools (@3sixteen, if you start using that, I want a cut) are rolled out in some fine boiled wool that also makes an appearance in their military Fatigue Overshirts as well. 
Back to the 90s… No,  NOT Grunge!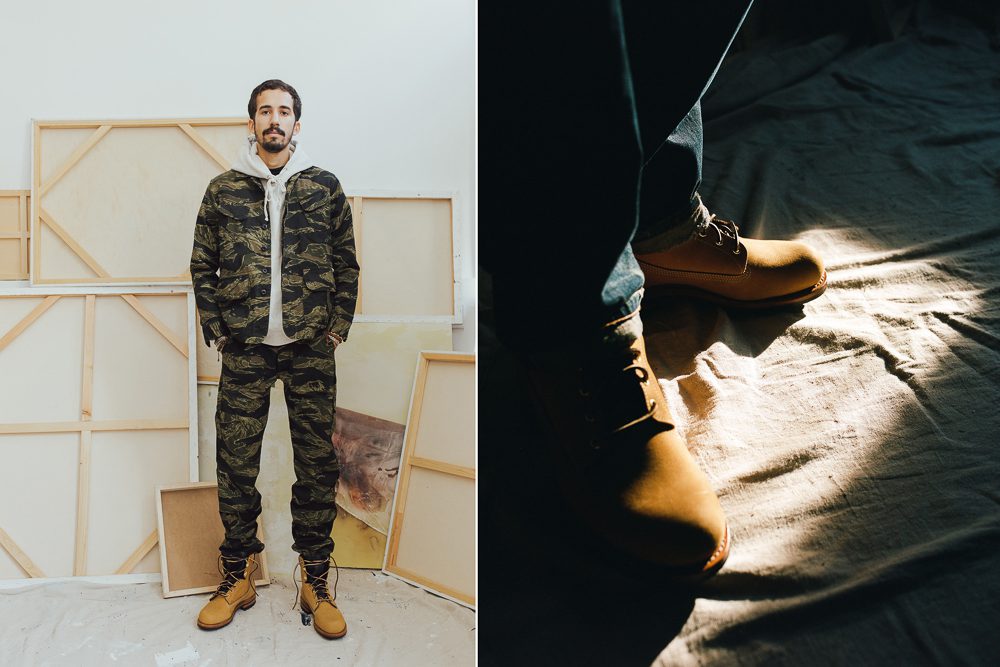 Camouflage suits, nylon bombers and loose fit jeans round out the collection. These pieces will snap those of us old enough to remember right back to the early 90's east coast rap scene. And what rapper from those days would be seen without their Tims! By that, I mean their favourite 6" nubuck wheat boot with no particular brand in mind. In the case of 3sixteen, who else would they turn to but Virber, their long-time collab partner on all things footwear.
The collection drops today, Friday, August 16th through the 3sixteen retailers worldwide. Get on it!
Photographer: Ray Spears. Styling and Model: Nicolás Lazaro.