Say 'Guten Tag' To The Edwin Flagship Store In Berlin
Join Us On A Tour of Edwin Berlin and Win A €150 Store Credit
Take a stroll through Berlin's central Mitte district and it is increasingly difficult to appreciate just how far the area has come. The scars and ravages of war, and the decades of neglect under communism are almost gone, and Mitte is now teeming with digital startups and the kind of flagship stores that you'd expect to find in the coolest city in the world.
Nestling in one of last side streets to have been renovated, Rochstraße, sits Edwin's German flagship store. Our Assistant Editor and Berlin-resident, Matt Wilson dropped in with his trusty Nikon to take a closer look.
"The first thing you notice," says Matt, "is the calm. It's just a nicer place to be. All along the main drag, the usual suspects are all shouting and hollering and trying to create a 'retail experience.' Edwin Berlin is totally different. They are confident in the product and they simply let it do the talking."
No More Chasing Rainbows
It's hard to disagree. The main window treats us to a full-frontal of the special edition, washed and aged 14 oz. ED-55 in their signature vintage rainbow selvage denim, which is an exclusive collaboration between Edwin and Nihon Menpu in Japan, and is exclusively crafted on antique looms.
Harking back to the post-war Levi's 501 but with a slightly slimmer, more contemporary silhouette, the ED-55 is the undisputed king of the litter in Edwin Berlin.
Collins Oberhoff who heads up the Edwin Berlin operation told Matt, "the ED-55 just goes to show how little we have changed in our almost 70-year history. It's still all about the denim. It's still all about the craftsmanship. It's still all about the fit."
There is no denying though that Edwin sits as one of the linchpin brands and their determination shines through with price points as low as €90, which ain't too shabby for a pair of raw denim jeans these days.
More To See, More To Covet
Collins took us on a ride through the in-store offer. As well as the range of selvedge and non-selvedge jeans, we can get our hands on the cream of the AW15 collection. Alongside Edwin's cool, classic chinos and the timeless, plaid Labour Shirt, the Berlin store also carries a covetable treasure trove of handcrafted leather accessories including wallets, belts and keyrings.
"I'm kinda proud of what we have achieved here in a few short months," says Collins. "Our customers are like a group of mates, really. We are always making new friends but I also like to keep in touch with them over social media and with our newsletter."
If you can't spare the time right now to get to Edwin Berlin and meet Collins in person, jumping on to his free newsletter is probably the next best thing. It's the inside track on product news and offers as well as pre-sale invitations a head-up on their in-store events.
Snag That €150 Store Credit
Sign up to the newsletter before 30 November, 2015 and Collins is offering one jammy Denimhunter – or Glückspilz, as they say in Berlin – a free €150 Edwin Berlin store credit to spend on anything they like. Do it and those ED-55s suddenly seem a lot more affordable; what would you spend yours on?

* indicates required

[row] [column size='1/2′]
The Essentials
Edwin Store Berlin
Address: Rochstraße 18, 10178 Berlin, Germany
Phone: 030 24636950
Hours:
Monday – Saturday; 12:00 – 8:00pm
Sunday; Closed
[/column] [column size='1/2′]
[/column][/row]
Edwin Rainbow Selvedge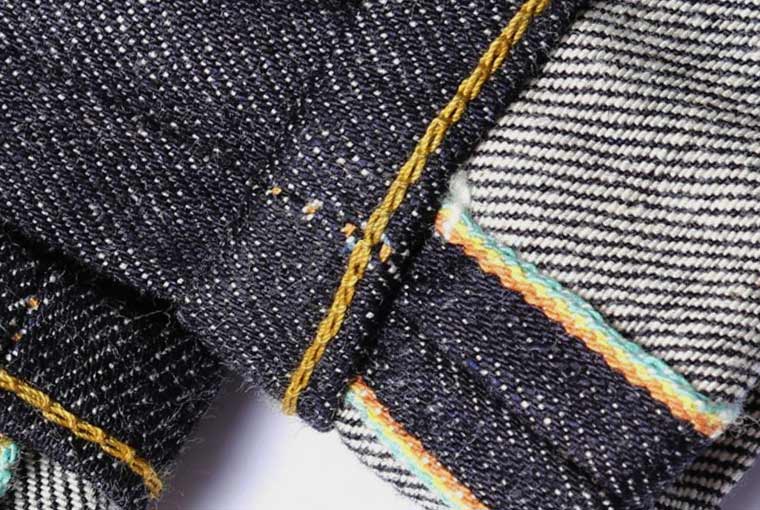 Sponsored Article