Samurai Special: Celebrating 20 years of denim greatness.
Samurai turns 20 this year and they celebrate with over a dozen special edition jeans and accessories
There are some brands that just seem to have been around forever and Japanese denim brand Samurai Jeans is just one such brand. So it came as a surprise to see them releasing quite a few garments celebrating their 20th anniversary. Only 20! That's whippersnapper status in terms of denim history but what they have achieved in this time is remarkable.
Greatness from humble beginnings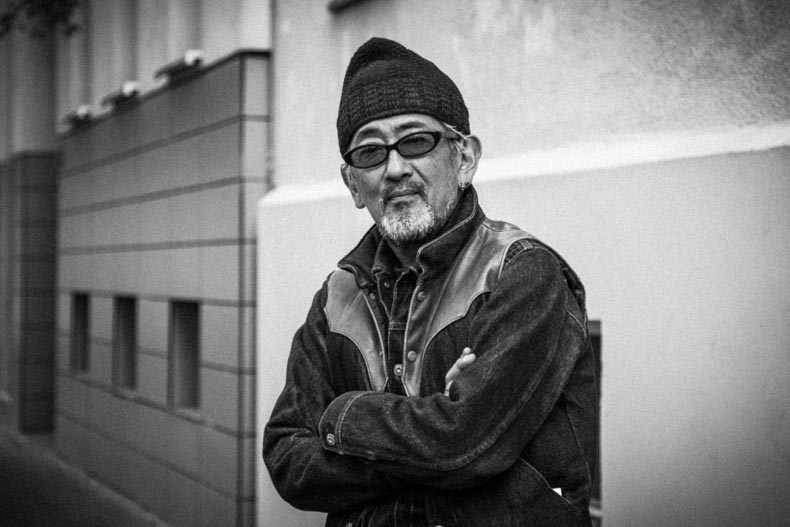 Like so many of our favourite denim brands, Samurai Jeans started in Osaka, Japan back in 98. Founder, Toru Nogami rode the wave of raw denim at this time starting with cuts inspired by vintage Levi's and combining them with a relatively heavy 15oz denim. It was not long before Nogami-San was looking to 17oz, 21oz and even up to 24oz denim. Samurai's attention to detail, incredible denim fabric and dedication to quality meant that the brand quickly rose to the top of the denim game, loved by Denimheads the world over for their pursuit of perfection in crafting their jeans.
Too much to choose from
There is a load of amazing jeans to choose from in the anniversary lineup. Anything from 16oz denim right the way up to a meaty 25oz plus a couple of T-shirts and a denim banner. So it is hard to decide what to throw a light on.
Twist my arm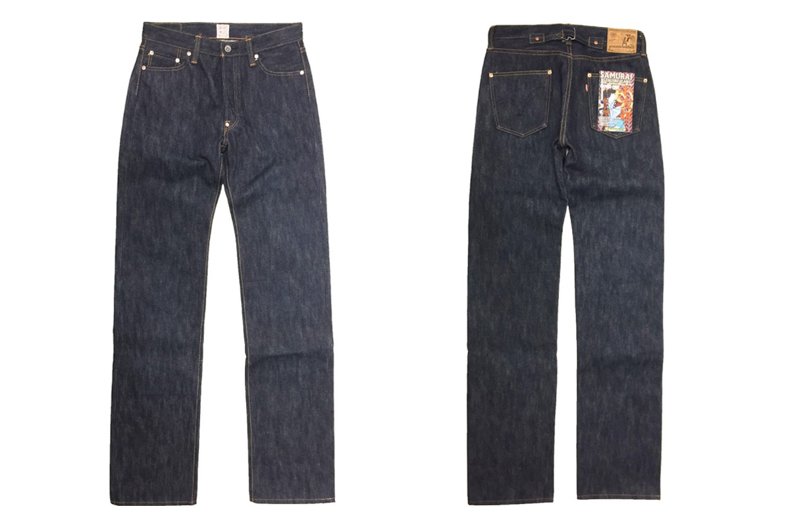 If I was forced to choose, I guess I would go for the S526xx. It is just such an interesting mix of historical features, incredible denim and a great fit.
Denim details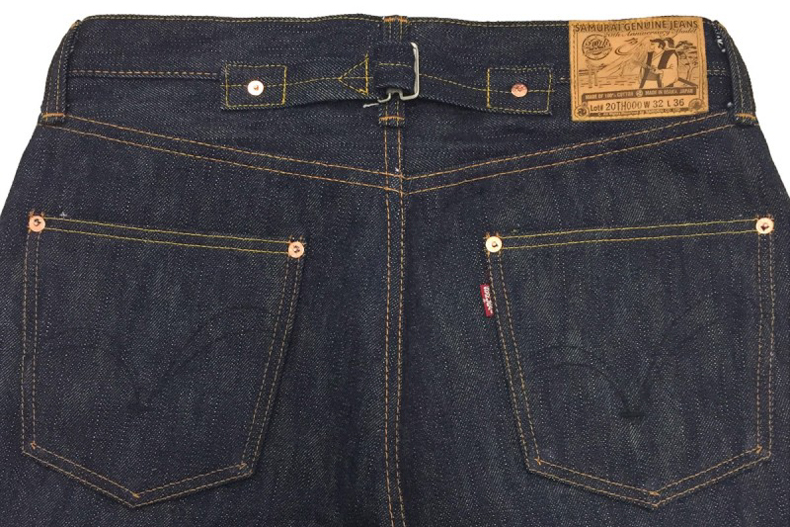 If we were talking features, then these would be reminiscent of the early Levi's models, maybe a 1933. With a cinch back and belt loops as well as exposed rivets on the back pockets and a crotch rivet as well as a red tab on the back right pocket.
A bold 19oz unsanforized denim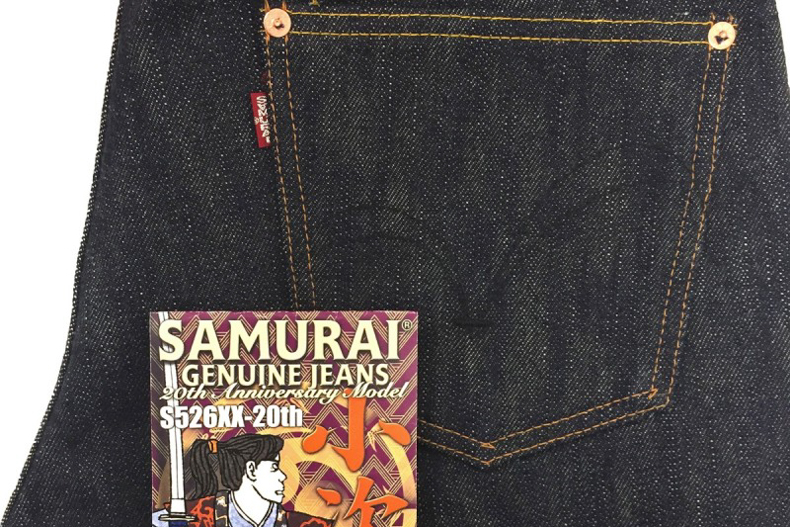 The denim is unsanforized but that's where the 1933 similarity ends. This is a hefty 19oz "Katana-mimi" Selvedge Denim.
Spectacularly Samurai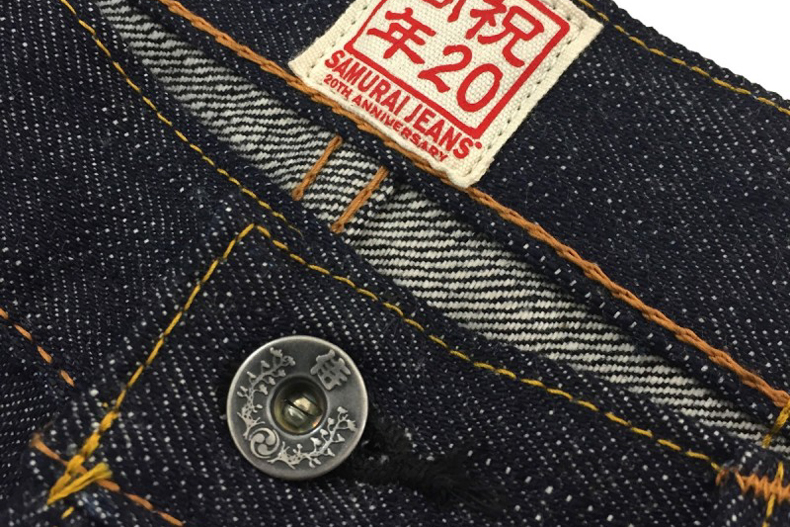 The rest of the detailing is decidedly Samurai. We get a commemorative leather patch as well as a special edition Red Tab (look closely, the "A" is flipped. The buttons are iron with a pine tree detail. Very reminiscent of the laurel leaf buttons of the 40s but with a Japanese twist.
The fit is a narrow straight cut. For Samurai fans out there with some experience, it is based on the S526XX cut.
But wait, there's more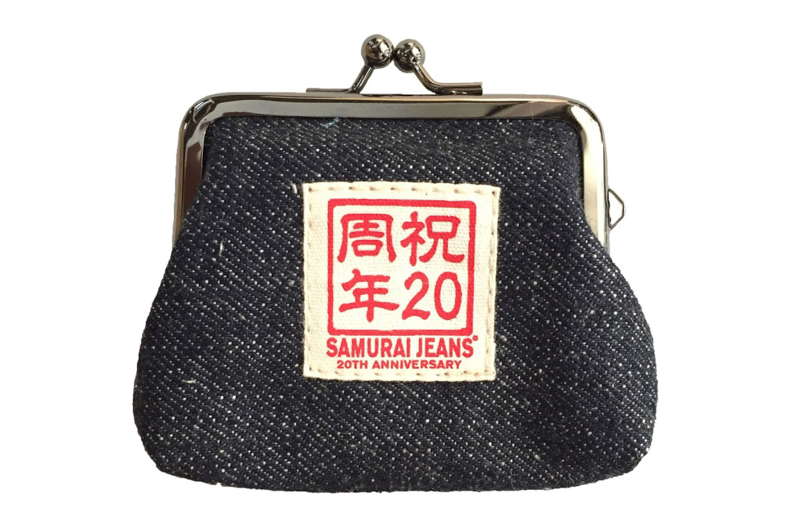 But, you don't just get an amazing pair of jeans when you drop your hard earned cash on these beauties. Dig into the pockets and you will find a coin purse… not 100% sure of it is made from the same denim, and it is decidedly granny purse but if you rock it long enough in your new jeans both the purse and jeans will get some unique fades from the closure. Go on Denimheads, I dare you!
Details:
19oz "Katana-mimi" Selvedge Denim
Unsanforised
20th Anniversary original pocket bag
Slightly narrow straight (Based on S526XX)
Special Leather Patch
Pine tree buttons made of iron
Needle cinch back made of iron
20th Anniversary Tab
Samurai coin purse included
Made in Japan
These have been on pre-order for a while and given the popularity of Samurai with hardcore Denimheads the world over, my guess is they will go fast. Head over to Denimio to pick up a pair.