Unknown Southeast Asian collector pays more than 100k for a pair of Levi's dating back to the 1890s.
Conversations with the uninitiated in this world of raw denim usually go something like this.
"How much were your jeans?"

"Ah, these are on the upper end, they were quite pricey to be honest. 289 Euro. But you know, they are from Japan, made from propr…."
Indignant interruption!
"289 Euros, are you fucking crazy?!?!"
Now, I won't get into the argument about price per wear and getting what you pay for this time around. But next time this does happen to you. Simply look the other person in the eye and say.
"These are cheap! Some dude over in Asia paid 100 thousand for a pair"
That'll shut them up!
Jeans for over one hundred thousand Dollars!
But what kind of jeans are worth paying 100k for? In this case, it is a pair of Levi from 1893 and unlike many of the jeans dating from that time, we know a surprising amount about them and they are in close to mint condition.
Birth of the Blue Jean
You see, the jeans dating back to the birth of the blue jean are few and far between. Even Levi's don't know a great deal about their early years. In 1906, an earthquake struck San Francisco and in the proceeding fire, both factory buildings were destroyed, taking all the records with them.
The pieces that are out there, either in the Levis archive or in private collections, tend to be in pretty bad shape. They have either been pulled out of a mine or found in a barn somewhere with little or no information on the original owner.
These are different. We know a lot about the owner.
Solomon Warner, an 1890s Denimhead!
These are what us modern day denimheads would refer to as the LVC 1890 501. They were purchased by one Solomon Warner. A colourful character, Solomon in good cowboy style got himself shot by Apache's in 1870. He made a full recovery and became a pioneering entrepreneur, establishing one of the first dry goods stores in what would become Arizona. At some point in 1893, Solomon needed a new pair of pants. Levi's "waist overalls" was his choice of purchase. Sadly for ol' Solomon, he only had them on a few times when he fell ill. There is not much said about his fate after this but the jeans do tell the tale of a large man with a 44 inch waist.
The all but new jeans were stored in a trunk for all these years until they surfaced in 2016 for auction. They failed to sell then but two years later someone with a lot of love for denim and obviously a bit of money behind them put over 100k on the table and the sale was finalized.
We don't know much
Due to contractual obligations the auction house, Daniel Buck Auctions, cannot reveal either the exact amount paid or the identity of the owner. All Daniel Buck Soules from Daniel Buck Auctions will say is:
"It's somebody who loves old Levis."
Yeah, no shit!
This was not a spur of the moment buy, however. The mysterious denimhead sent over a representative to make sure they were the real deal. Everything was confirmed on May 15th and the sale went ahead.
Delving into the details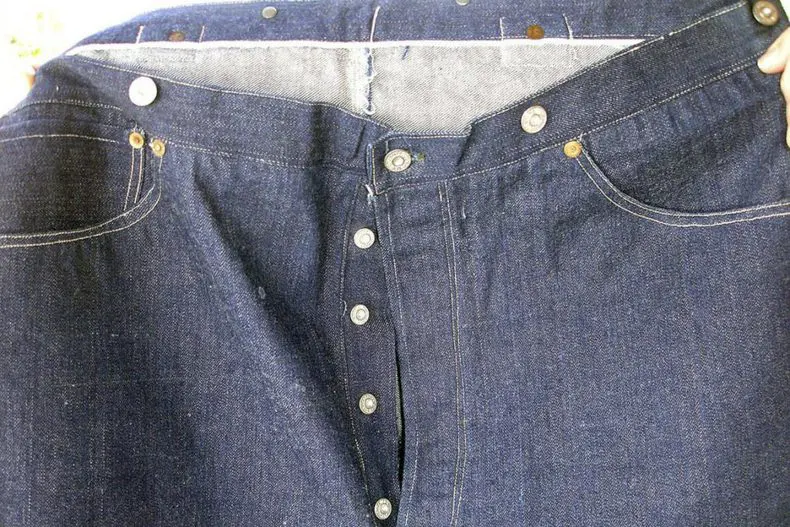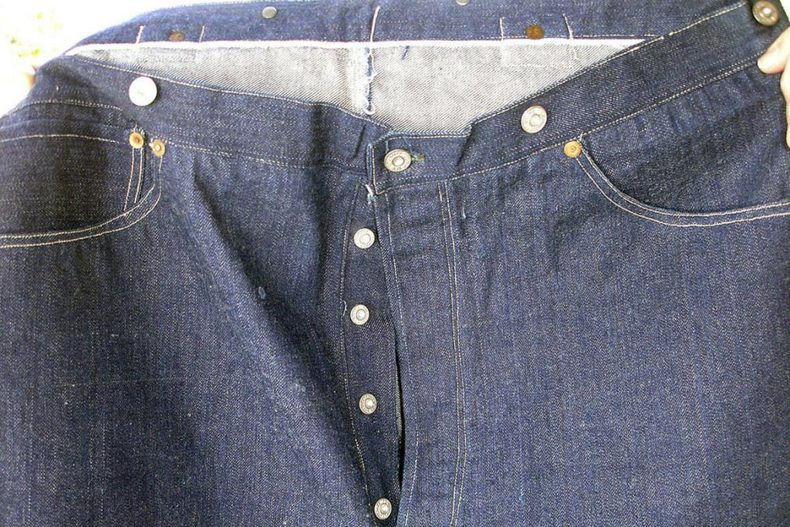 The jeans themselves really date back to the early days of the blue jean. There was no red line selvedge, no second back pocket, no belt loops and even the 501 name had not been established. The pants were simply known as XX, an industry term which simply meant "highest standard." The denim used also shared the XX name and was milled at a plant in New Hampshire by the Amoskeag Manufacturing Company before being shipped to San Francisco to be sewn into blue jeans.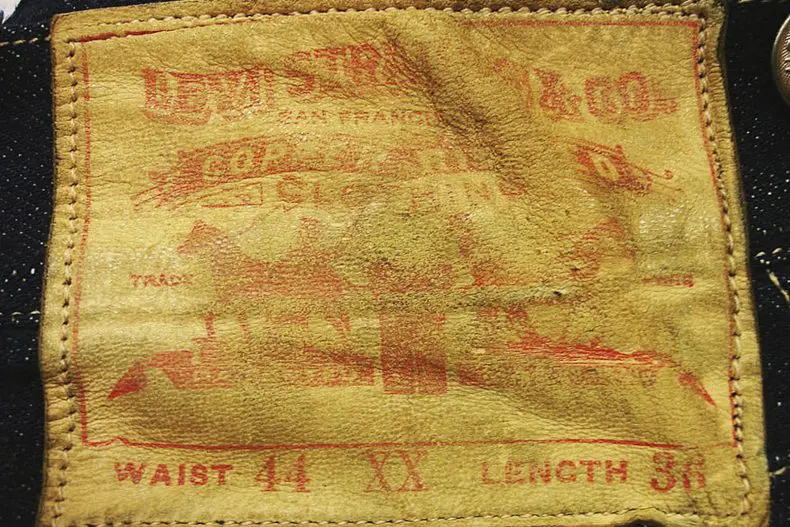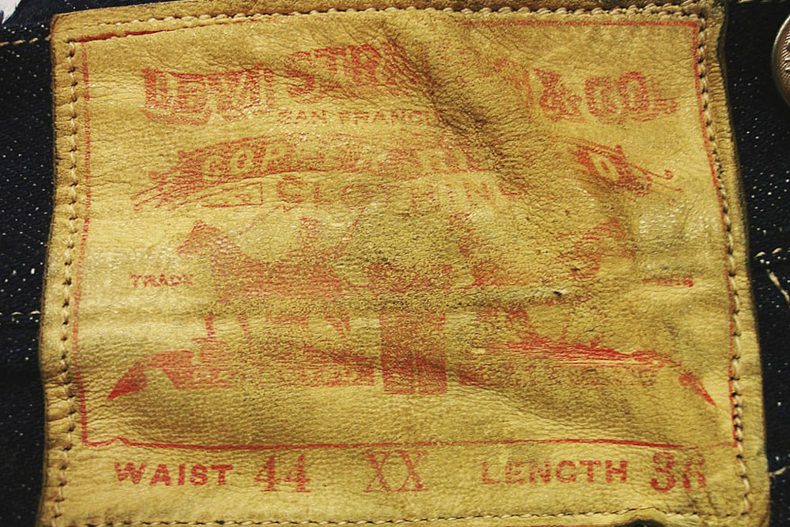 It is really a shame we don't have better images. The ones kicking around the interwebs look like they have been taken on a potato but they do show the incredible condition of the jeans. Even the leather patch looks supple and you can read each and every detail of the screen printed pocket bag. Look closely, it was certainly a different time!
A sad story
I find it rather sad to see a piece of American history leave the US and head overseas where only a few select individuals will get to enjoy it. It reminds me of the beginning of Indiana Jones and the Last Crusade. A young Indy pursues a gang of grave robbers through a moving train. When faced by the ringleader he vehemently exclaims.
"It belongs in a Museum!"
These certainly do!