Not long ago in a galaxy in downtown Queens.
Left Field NYC bring us a pair of jeans that are out of this world, but down to earth.
We all want some denim with character. That might be a slubby denim, maybe something with a coloured weft. What about both! And while we're at it, let's make that weft multicoloured!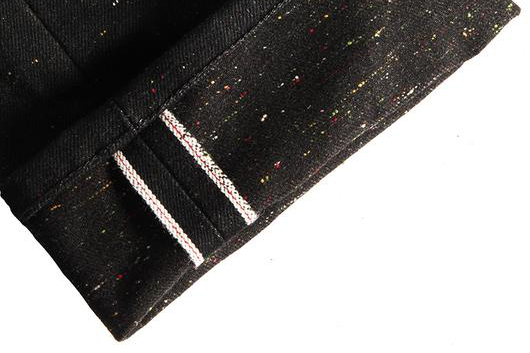 The proof is in the pudding
Now, this sounds odd, and it kinda is. But it is also awesome as Left Field NYC clearly demonstrate by putting this crazy denim to good use in their latest release.
But before we get to the jeans themselves. Let's take a closer look at this denim and find out how this unique fabric is created. If we take a really close look, we can see flakes of various colours set off against the predominantly black denim. It's like someone sprinkled the fabric with multicolour paint. But these colourful spots are actually woven into the fabric itself!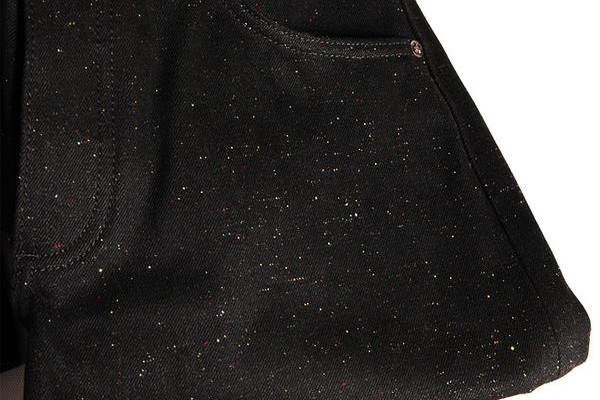 How it's done
To achieve this you need to go right back to the yarns being spun together. Multicolour dyed fibres are spun into a single yarn and this yarn will make up the weft (horizontal running fibres) of the denim. The weft (vertical running fibres) are dyed a deep black. Combine this with a loom with plenty of chatter and you get a denim where the weft pokes through in places showing its multicoloured glory.
Collect Mills, Japan
This denim is woven by Collect Mills in Japan. Collect is responsible for all the Momotaro and Japan Blue denim as well as supplying denim to many of the finest denim brands the world over.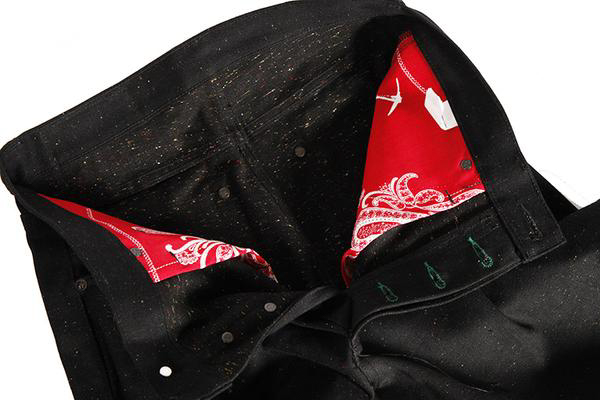 Long staple cotton from China
For the "Galaxy Nep", Collect used Xinjiang cotton. Xinjiang cotton comes from northern China and is known for having one of the longest fibre lengths out there. It is only slightly shorter than the famed Zimbabwe cotton! This long staple makes it perfect for soaking up dye and being spun into the multicoloured weft.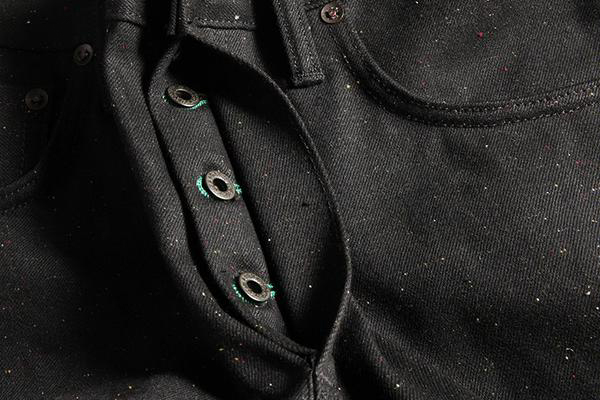 The Galaxy Nep Black Maria jeans are available in the Left Fields Charles Atlas fit. A cut for the guys needing a little more room in the top block with a taper from the knee to the hem.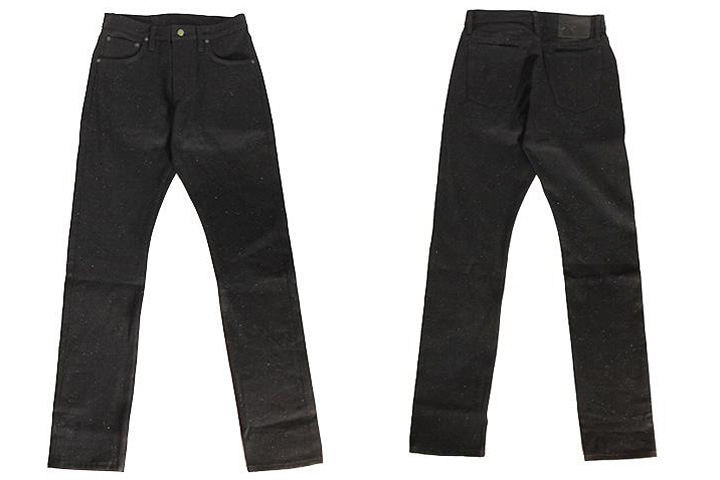 Details:
17 oz Galaxy Nep Collect Denim
Skull logo on rivets and tacks
All copper US made Universal Fastener hardware
American made bandana pocket bags out of heavy twill for durability
Navy foil embossed Bodine patch
Hidden rivets on back pockets
Hidden selvedge coin pocket
Green Button Fly Stitching
Crafted in the USA
These jeans have just landed alongside a matching T-shirt. A full on space suit from another galaxy! Head over to Left Field NYC's website to pick them up!