A new trainer company from Denver, Colorado is crafting sneakers that we'd happily rock with our Raws
With the weather getting decidedly soggy and Christmas looming, it may seem like an odd time to be writing about trainers. But when something like the kicks from Standard Fair comes to our attention we've got no choice but to delve deeper, regardless of the season.
For a denimhead, the trouble with sneakers in general, is that if you want something that matches the ethics and aesthetics of your jeans, you are really limited in your choices. So we are delighted to see a new player in the scene that ticks (or kicks) so many of the essential boxes.
Responsibly sourced. Quality materials. Timeless design. Ethical Manufacture. These are things we have all come to expect from our jeans, jackets and boots, but finding trainers that embody the ideals of raw denim is a little more tricky. We sat down with Mike Vanaskie, founder of Standard Fair to find out how this all came about.
Who are you and what do you do?
I'm Mike Vanaskie and I run Standard Fair.
Where are you in the world?
Right now, I'm in Denver, Colorado, which is where the brand and I are currently based. Part of the Standard Fair team is in LA. Our footwear is manufactured in Lewiston, Maine.
How did you get started in the sneaker business?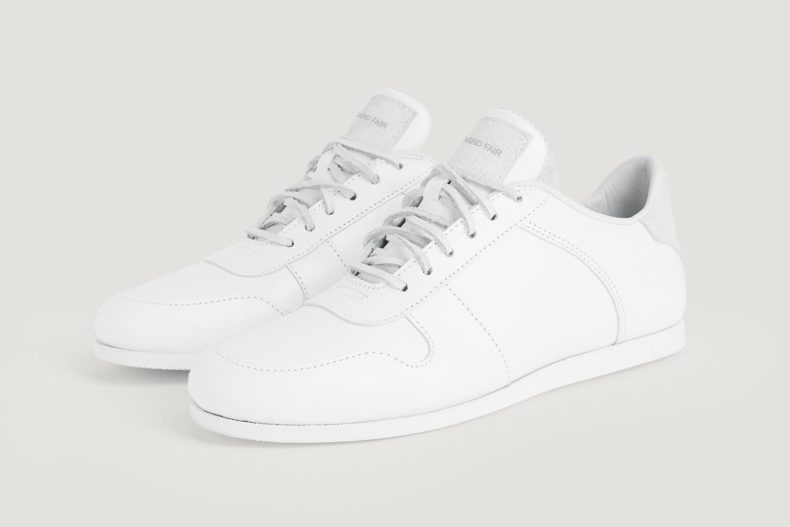 I don't come from a footwear or apparel background. This is my first venture in the sneaker business. I've worked in consumer businesses and have always had a personal interest and passion for sneakers and footwear. I was fortunate to partner with a footwear industry veteran to help get the brand off the ground. We took our time to get the brand and our first style, the Sport Camp, right and ready for launch. It's been a 2-plus year process.
How did this all begin?
For me personally, I've always had a desire to put physical pieces out into the world. Things that have something unique to say and are authentic to me. I grew up on the East Coast of the US in an area where traditional "prep" style is very common. I was surrounded by footwear styles like Handsewns/Camp Mocs. I've always appreciated the construction, longevity, and the classic styling of these shoes but couldn't quite relate them to my personal style…So, I had the idea of creating footwear that's produced in the same traditional, authentic way as the original Camp Moc (and the same place) while offering my own perspective and bringing these classic styles to the modern world.
So tell us about your sneakers…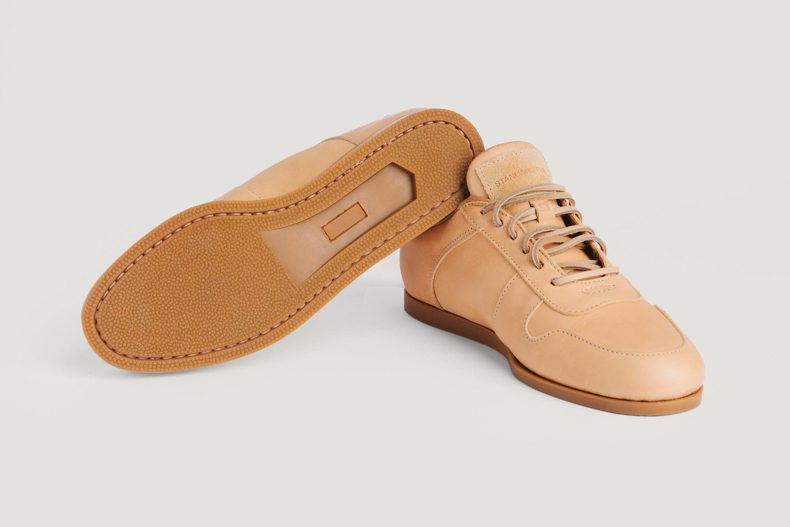 In a sentence, the Sport Camp is a premium, American-made re-soleable sneaker. All of our current colourways for the Sport Camp feature Italian vegetable tanned leather uppers, either from Tempesti Tannery or Conceria Walpier in Tuscany–we'll soon be introducing leather from new tanneries, though. We Blake-stitch our uppers to the classic camp sole, which allows them to be re-soled. We think it's a unique and fresh style, combining an upper that hasn't been on a camp sole and a thin, low-profile sole that isn't typically used for sneakers.
You clearly have a passion for quality and sustainability, where did this come from?
I've been passionate about quality for quite some time. Ever since I started buying my own things, it just made sense to save up and buy something I had my eye on for a while that would last. I think my passion for quality comes, in part, from my family's background. My grandmother worked in an Arrow Shirt factory in the Coal Region of Pennsylvania, a few towns over from where the Gitman factory is still located. Even though the Arrow factory was unfortunately long gone before I was born, I've been to the Gitman factory many times. Seeing such high-quality garments being produced in person and somehow being able to connect that to my grandmother's past just kind of stuck with me.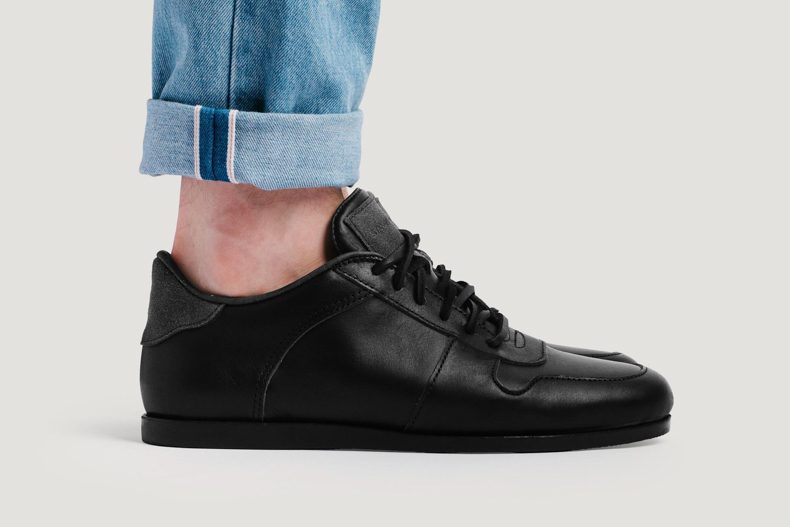 I think my passion for sustainability came first from food. After I started caring more about what I put in my body, moving to more natural/organic and less processed foods, I started being more conscious of other things in my life. I'm definitely not perfect and Standard Fair definitely isn't either but when we started to build the brand, it only made sense to make products that were made to last from better materials.
What would you pair your sneakers with for the perfect outfit?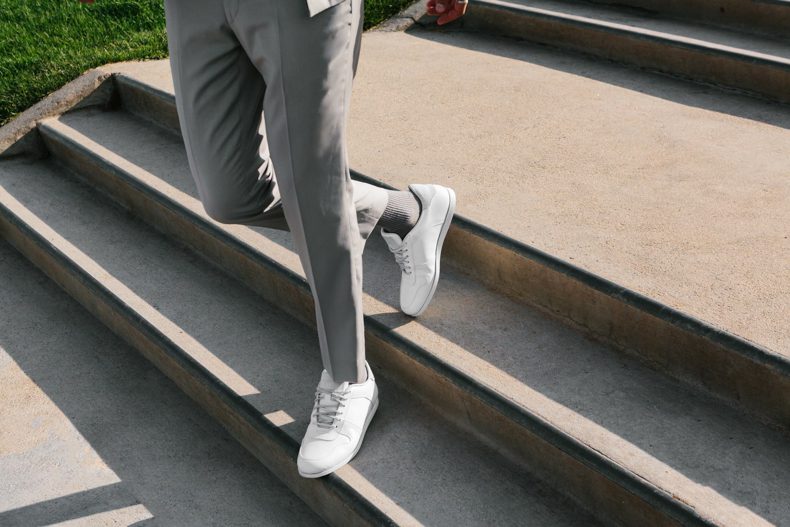 This is a tough one for me to answer. I know that's a kitschy response but if we did our job right in developing the Sport Camp as a wardrobe standard it should be able to do double or triple duty, working within a lot of different personal styles and occasions. Since I like showing off my sneakers, I tend to focus on my bottom half. So, some type of cropped fit. It could be cuffed denim or a different pant/material. Anything goes on top.
What's next for Standard Fair?
Since we're still just getting started there are a lot of things coming up for Standard Fair. You can be on the lookout for new footwear styles and different upper materials. We're also working on ways to better make use of the unused/scrap leather from the shoemaking process so stay tuned for different accessories/products. While we'll always have an unrelenting commitment to putting out the highest quality, longest lasting products we can, we're having fun with this and want to make sure it stays that way.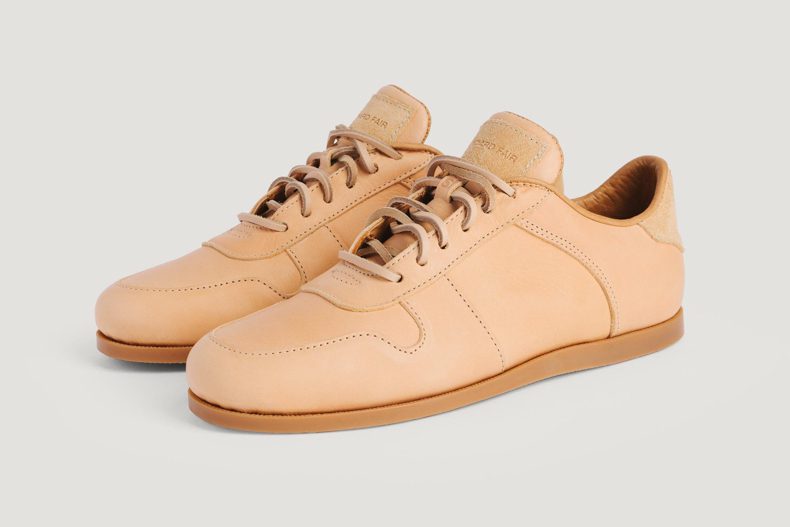 The trainers from Standard Fair are something you can add to your wardrobe and return to time and again when occasion and weather permit it. So, despite the decidedly wintery feel where we are right now, we are happy to put these on our Christmas list. And you should too!
Check out Standard Fair's website for more info and pick yourself up a pair.