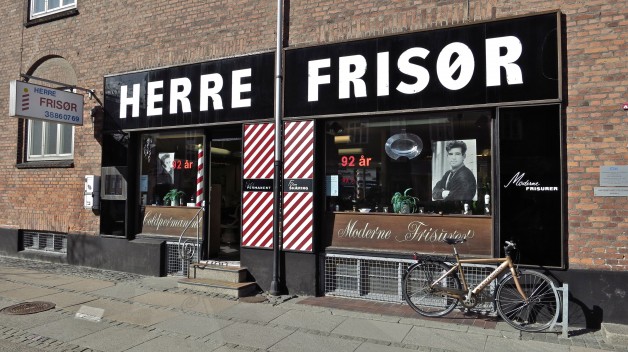 They have become a rarity, but there are still a few old school and authentic barber shops left in Denmark. My personal favourite is Frisør Nielsen; located a bit upside the city centre of Copenhagen in the district of Frederikberg where it has been for almost 93 years now. The two barbers running it have worked there for a lifetime and they've already passed retirement age some years ago, but why stop working when you really love what you do and still have fun with it.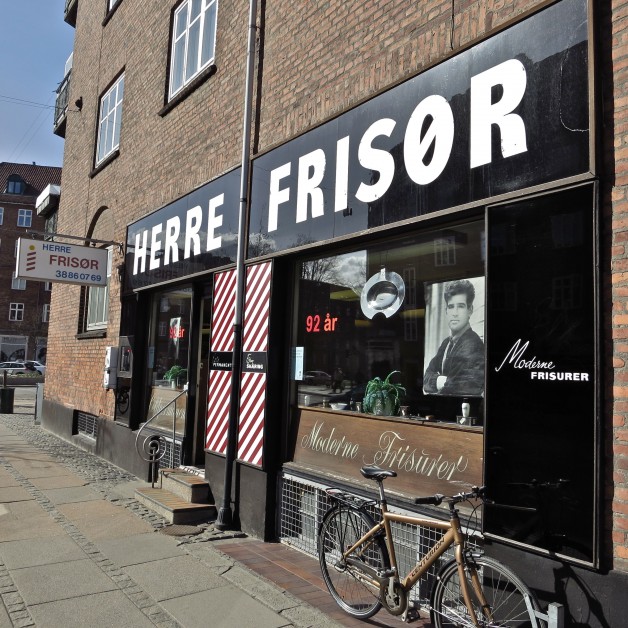 The shop is owned and managed by Preben Nielsen (below), third generation to run the family business. Frisør Nielsen was opened in 1919 by Thomas Nielsen, Preben's grandfather, and in 1947 it became a family business when Preben's father, Åge Nielsen became partner. But when Åge suddenly became ill in 1967 and couldn't work anymore, Preben left his nascent career as a process photographer to take over the shop his grandfather had opened almost 50 years earlier. But first he had to learn how to use a pair of scissors and a straight razor. Today he has got the hang of it.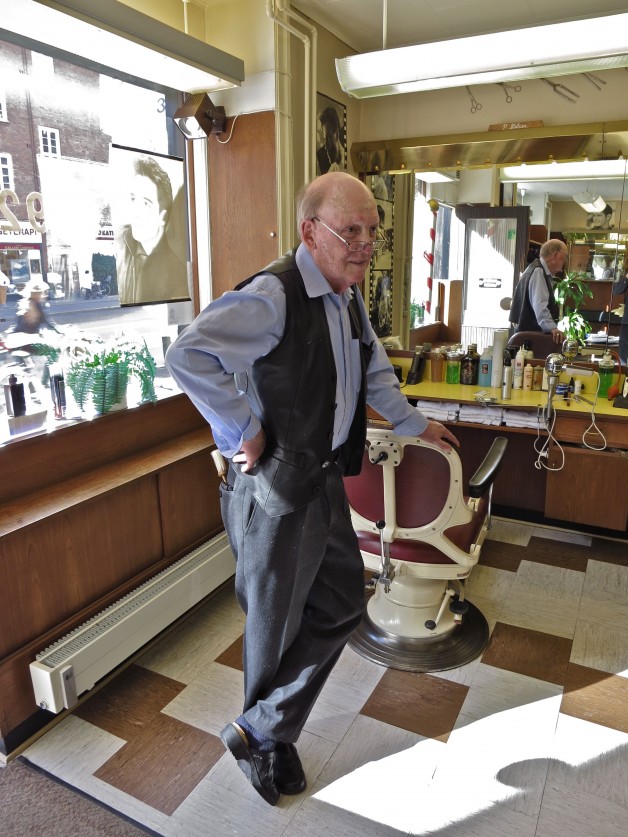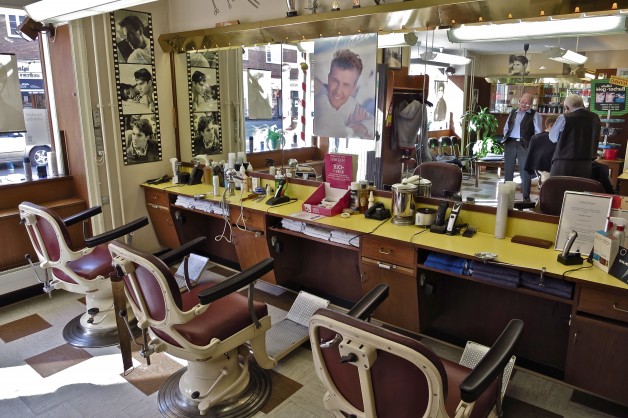 The decor and interior of the shop is not made to look like it does in an attempt to be authentic, it truly is authentic. Last time they bought new chairs was in the 60s.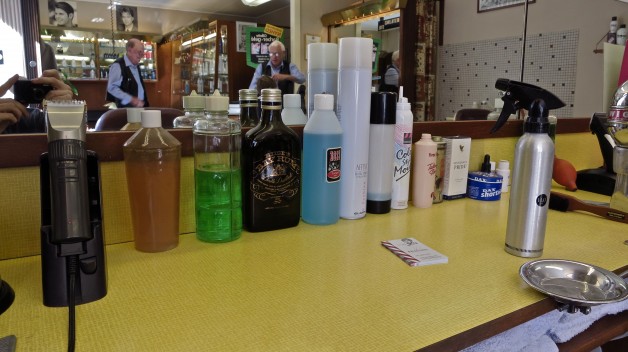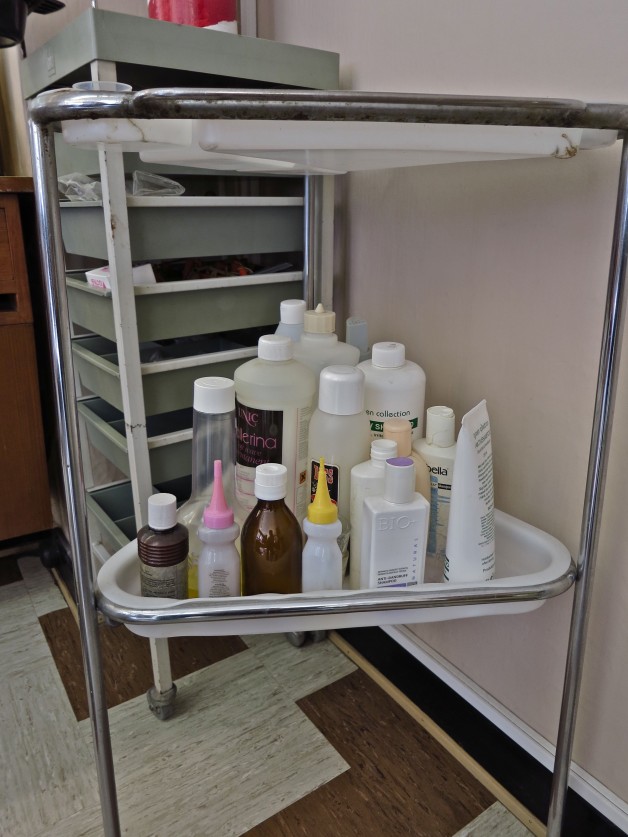 The products used in the shop are from a long bygone era.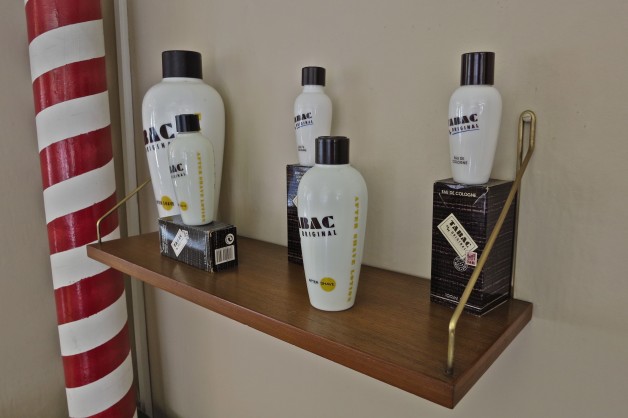 Last time I went to have a haircut we had a little talk about the old days and especially about the clothing Preben used to wear when he was young in the 50s and 60s. Working in the photography business in the 1960s Preben remembers wearing blue jeans because they were, "cheap and hardwearing," as he put it. His first pair, however, were black and rather slim fitting. He also wore jeans in the first years of his apprenticeship in the mid-50s when he drove a moped to work. Later, when he bought his father's old DKW motorcycle (similar to the one in the picture below) jeans were still his favourite trousers.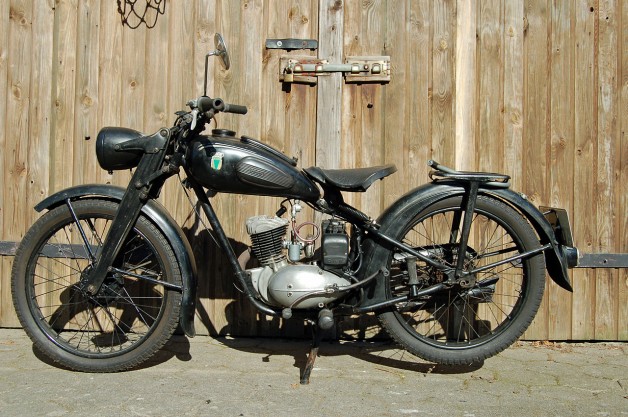 Recalling those years, Preben remembered that the jeans didn't actually provide any particularly warmth. Like most young people back then Preben wore cross-country skiing boots for footwear in the winters, which in the 1950s were made of leather and looked a lot like the workwear and hiker boots in fashion today. And besides windcheaters for outerwear, in the 50s jeans were accompanied by another fashion of the time; wrinkle free shirts.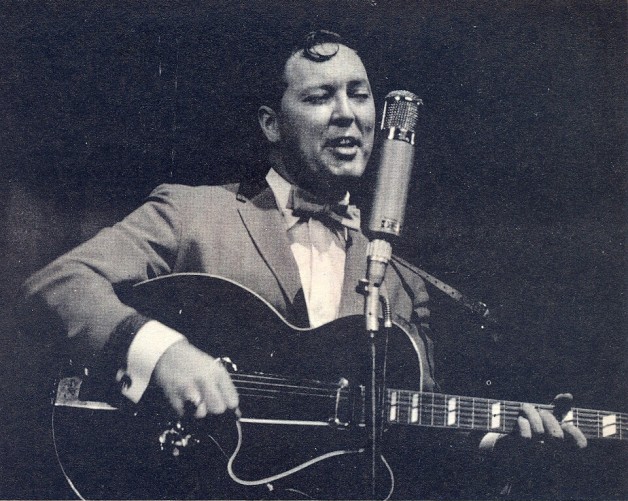 In 1958 Preben was the lead guitarist in a Bill Haley (in picture above) cover band, and of course he has wearing jeans. Today Preben still uses jeans, but only when he's gardening or otherwise in need of sturdy clothing in his spare time.
Preben's only employee and colleague, Arne Jørgensen has benn working in the shop since 1961, and for his 50 years of service he received a nice little acknowledgement from the Queen of Denmark, which he proudly keeps at his booth.
To get more information and contact details visit Frisør Nielsen's website.
Review by Thomas Bojer.