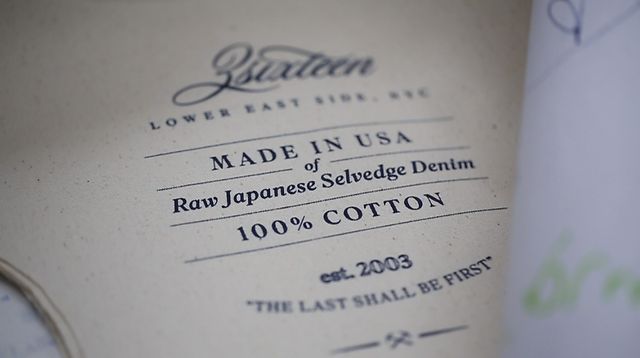 In 10 years, Andrew Chen and Johan Lam have achieved more than most people in the denim business dare dream of. Together they own and run 3sixteen, which in my opinion is one of the most successful American high-end denim brands of the 21st century in terms of commercial success and clear cut concept. In addition to that, living in NYC and LA respectively, Andrew and Johan each run an off shoot of San Francisco's Self Edge shop in their home cities. As a follow-up on the two original 'A Day With 3sixteen' videos published three years ago, director and cinematographer, Kellen Dengler spent a day with the two entrepreneurs in San Francisco visiting their factory, the El Farolito burrito joint, the Sight Glass coffee roastery, and of course the original Self Edge shop. Intrigued by the ties, shirts and outerwear that the previous 'A Day With 3sixteen' video from November 2009 documents that they used to produced, which I knew little about, I asked Andrew a few in-depth questions about how 3sixteen came to be what it is today.
3sixteen started out as a creativity outlet for Andrew. Without any formal fashion training, he simply just wanted to "try his hand" at making something that he would want to wear himself. He chose to enter the market with a product that required minimal industry knowledge: printed t-shirts. By 2008 he had partnered up with fellow denim enthusiast Johan Lam and the brand had evolved to include a full collection of shirts, jackets, hats, footwear, and – of course – jeans.
The first picture below is from their first collection for the spring of 2008. The second picture shows how the brand had evolved by their fall 2009 collection.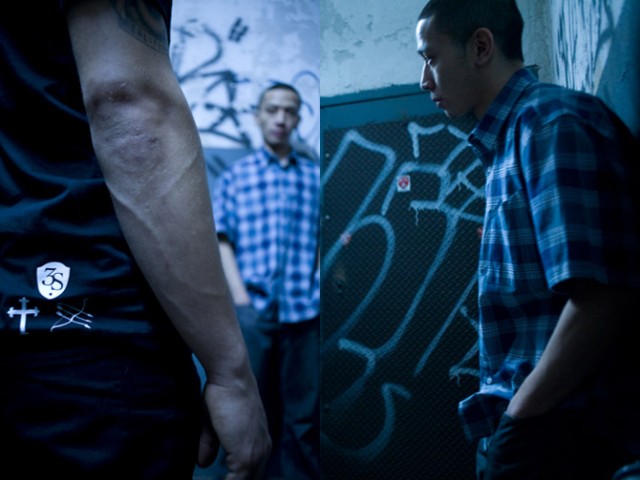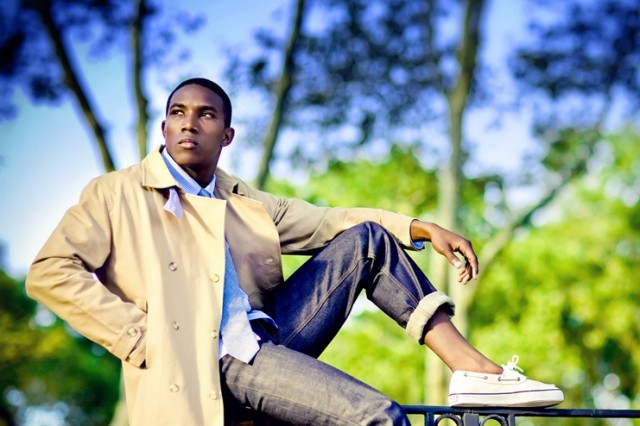 Andrew explains, "we had always wanted to make a full clothing line but lacked the connections, finances and experience to make a product we were proud of. After we earned a following with graphic tees, we took the money and approached experienced production managers who taught us the ins and outs of how to turn a sketch into a finished garment. We learned about pattern making, sampling, material sourcing, and bulk production all on the job through trial and error."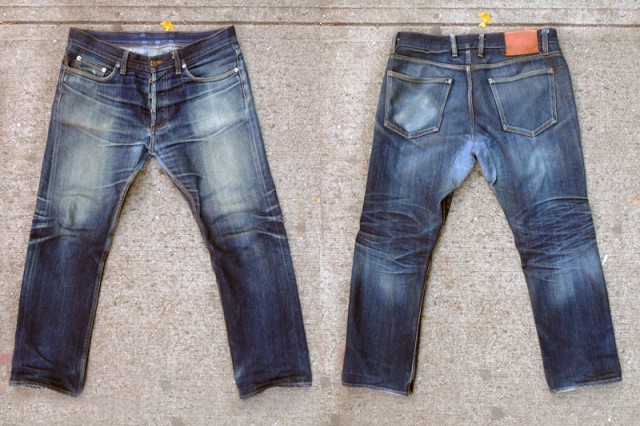 Why and when did you change your focus?
"When we had launched our full collection in 2008, it became clear that our jeans were quickly outpacing any other category we were making (even the t-shirts that we were known for and used to sell so many of). About a year later, we made the tough choice to cut back and focus entirely on our jeans since we were self-funded and it was very expensive and time consuming to design new collections twice a year. Johan and I definitely miss designing new styles each season, but the decision to focus on denim was the best one we have made because it freed us up to really push ourselves to make the best jean possible. It was during this time that we began to explore ways to develop our own denim with Kuroki, and today I believe that it's one of our brand's best distinguishing features."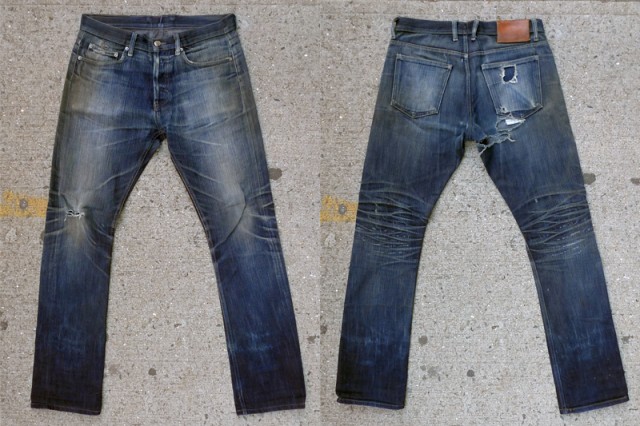 What's the story of the name of the brand?
"The brand name is based on a popular Bible verse: John 3:16. Johan and I are both Christians and it's crucial that we are always reminded to do our best each day to treat others with respect, to demonstrate integrity in our business, and to try and honor God in all aspects of our lives.  Although we pride ourselves on the work that we do, we know in the grand scheme of things jeans are not that important. We would rather 3sixteen make a lasting impact with the people we meet along the way, whether they be retailers, customers or the factory workers who make our products. When the company is gone we hope to be remembered as people who were honest and pleasant to work with, who loved their family, and were good friends to others – not just two guys who made jeans."
Watch the latest 'A Day With 3sixteen' video here:
If you want to know more about what 3sixteen was like back in 2009, have a look at the previous 'A Day With 3sixteen' video here: