New Release: Oldblue Co. Type I Work Jacket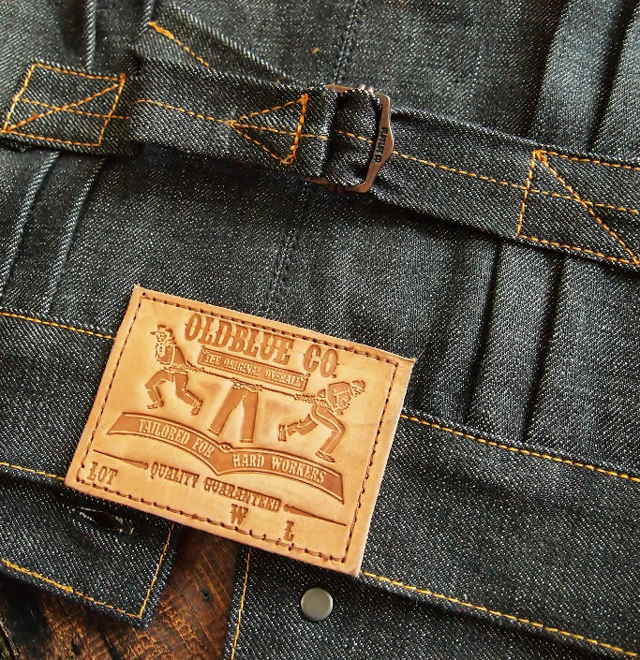 Levi's have their Type III jacket and Lee have their Rider jacket. For any workwear brand, outfitting workers with durable and comfortable jackets is just as important as having a executed range of trousers. Oldblue Co. has had a number of original graphic tees available for some time now and recently introduced a selection of beautifully detailed work shirts. The next logical step is of course a jacket.
Their first jacket is a Type I-like work blouse based on the 1874 Levi's Triple Pleated Blouse. The inspiration for both the Levi's reissue and Oldblue's offering was found, like so many of the historical Levi clothing, in a rubbish dump outside a mine. As you would expect from a Levi's reissue, Levi's Vintage Clothing have faithfully recreated every detail down to the rivets, thread weight and denim. Oldblue Co. however have used the jacket as a jumping off point. As founder Yax explains, "when I first saw the jacket, about a year ago, I just knew that's what I wanted to do. It has all the features that I love about a denim jacket."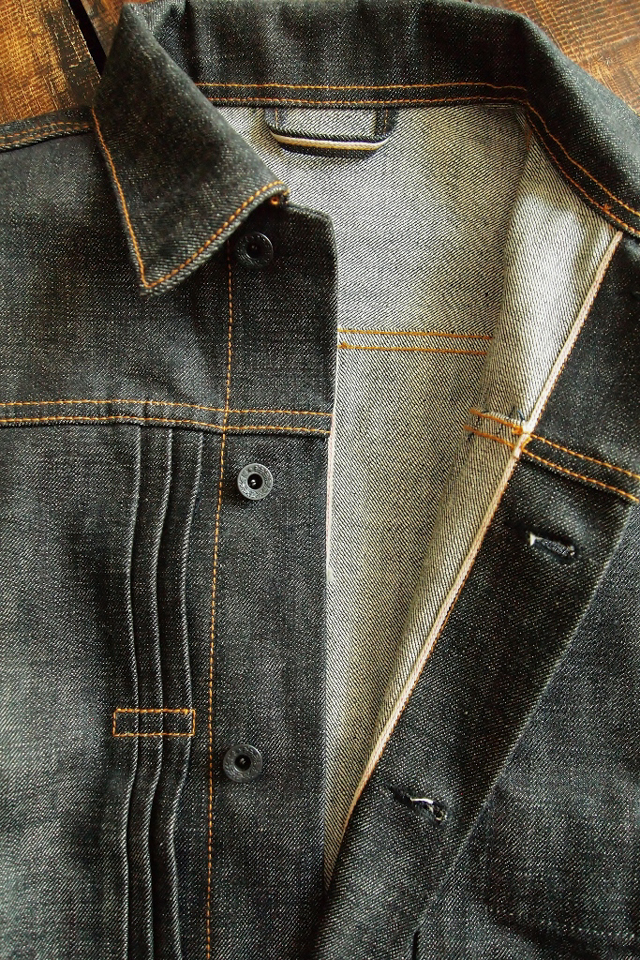 Bringing together their knowledge of vintage workwear and keen sense of style Oldblue Co. have added their own twists here and there to create a jacket that not only speaks true to its historical roots but also gives a distinct sense of modernity.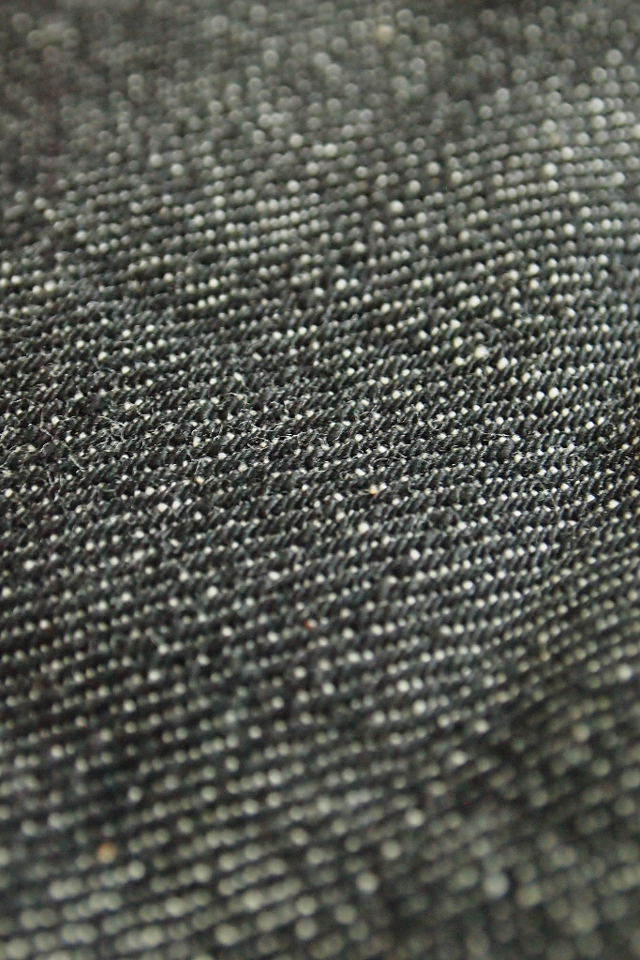 The denim is 16 oz. black selvage denim from Kuroki Mills in Japan.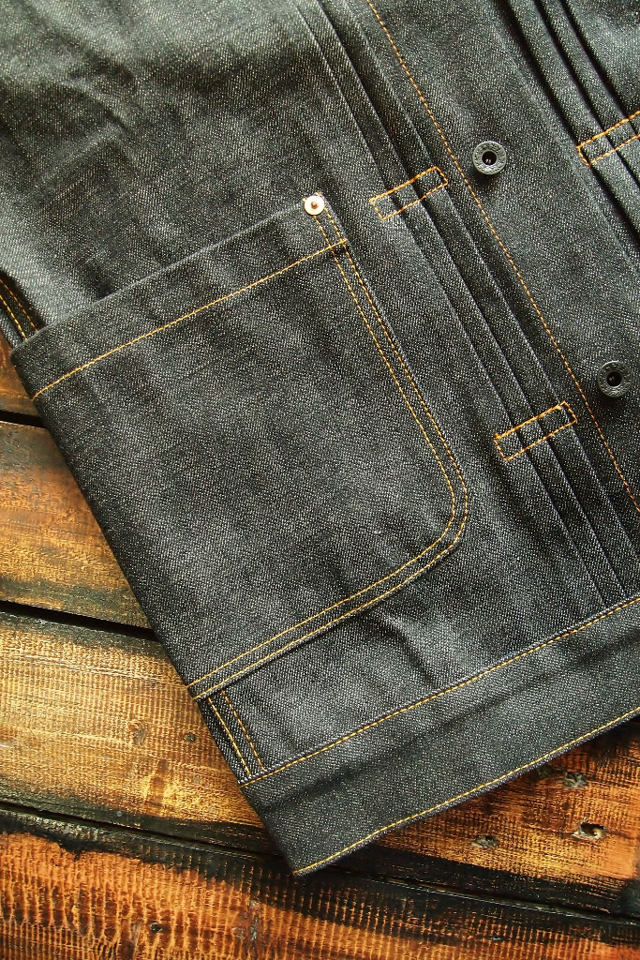 The front pockets are slightly bigger than the original passing over the side body seam similar to the Levi's 1873 Hunting jacket.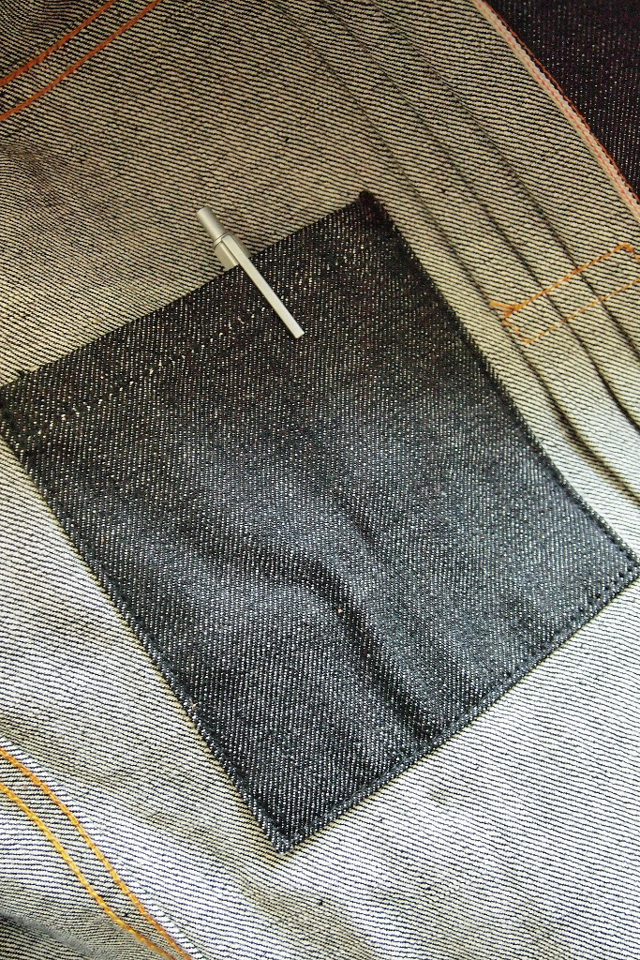 There is also a hidden pocket in the left chest.
Original to Oldblue Co. is the selvage line running up the back of the jacket.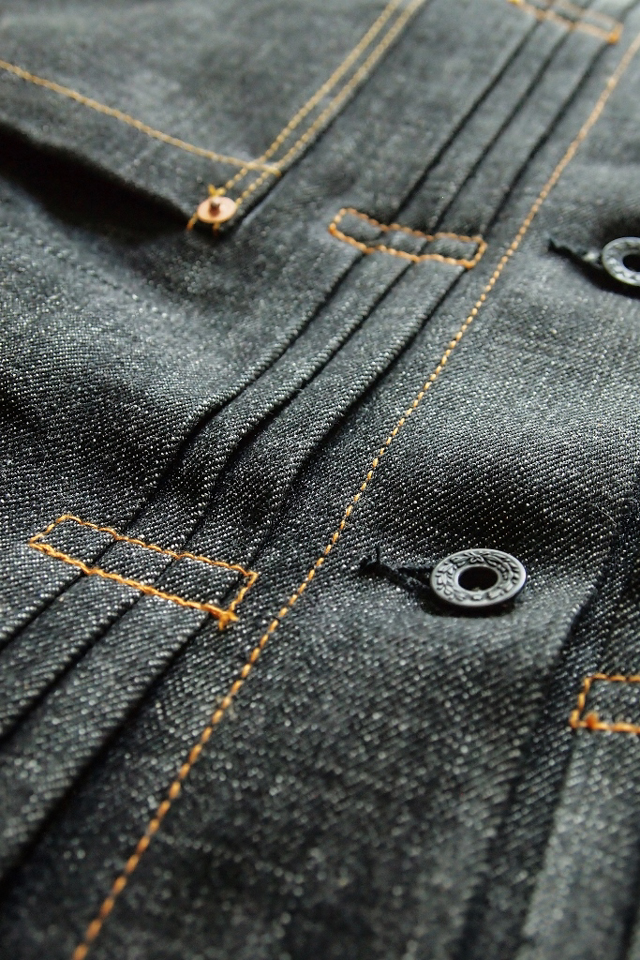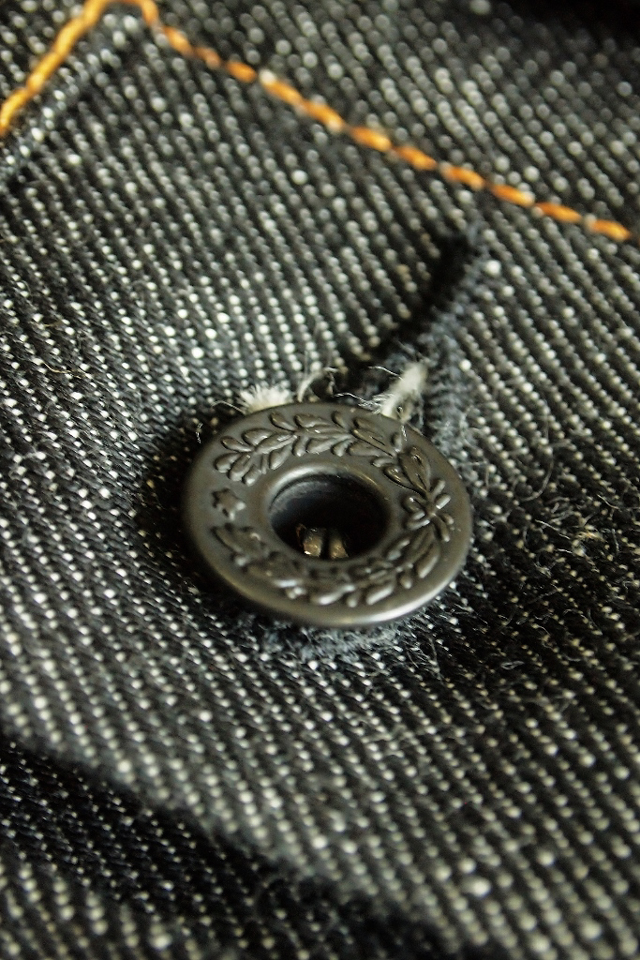 Hardware is sourced from Japan, the rivets are copper and the buttons are laurel leaf embossed and plated in black.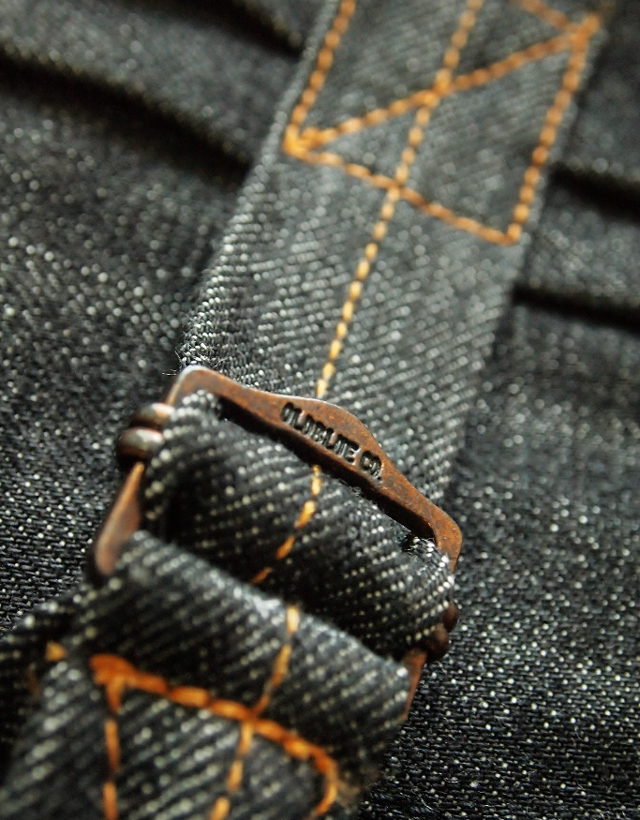 The cinch at the rear is something a little special, made custom in their native Indonesia stamped with the manufacturers name. This edition of the jacket is limited to only 24 pieces. However, it is Oldblue Co.'s intention to introduce the jacket as part of their regular line up of goods and in the future to have it in indigo denim as well as duck canvas.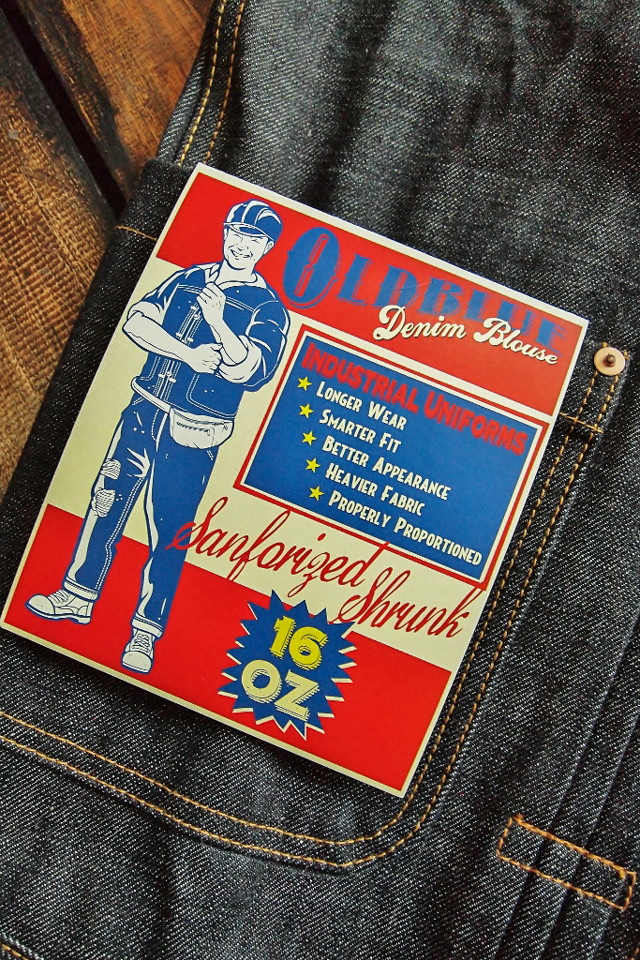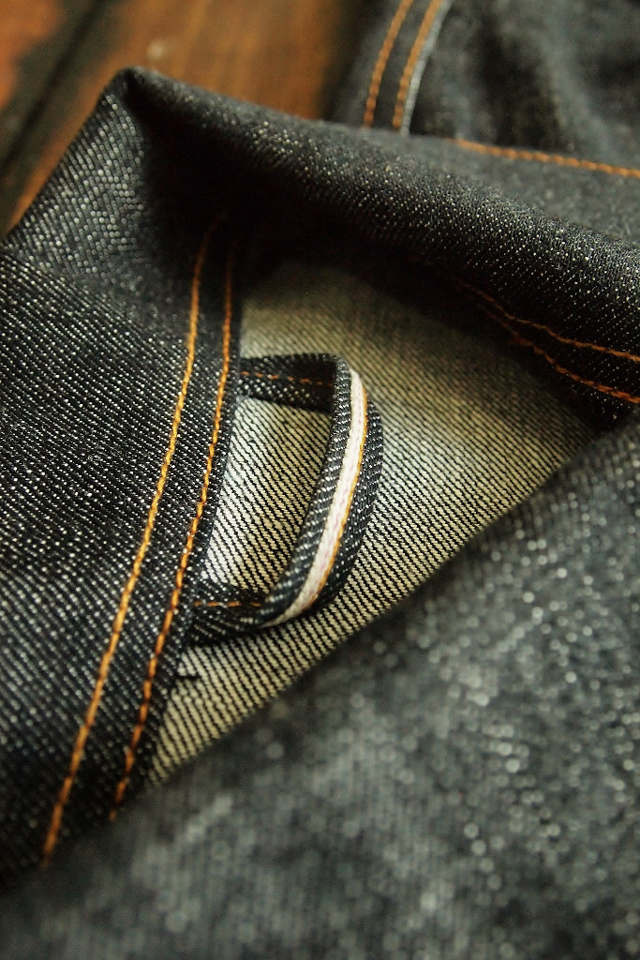 All images courtesy of Oldblue Co.