A jean that pays tribute to the Denim Capital of the World!
The latest release from Amsterdam's Amsterdenim is a celebration of the city itself!
Amsterdam has crowned itself the "Denim Capital of the World" and quite rightly too. The cobbled streets are home to some of the worlds finest brands and stores. There is a school dedicated to denim and the city itself hosts the headquarters of many of the world's biggest brands.
All in the name.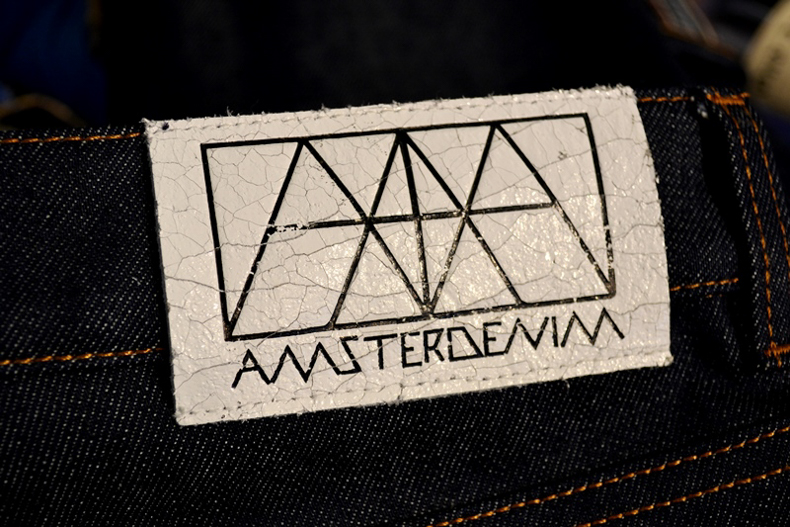 But there is one brand that might be more Amsterdam than all the rest, Amsterdenim. The name says it all! It's a denim brand based in Amsterdam. Their upcoming release celebrates all things Amsterdam. Let's take a look!
Getting that cuff right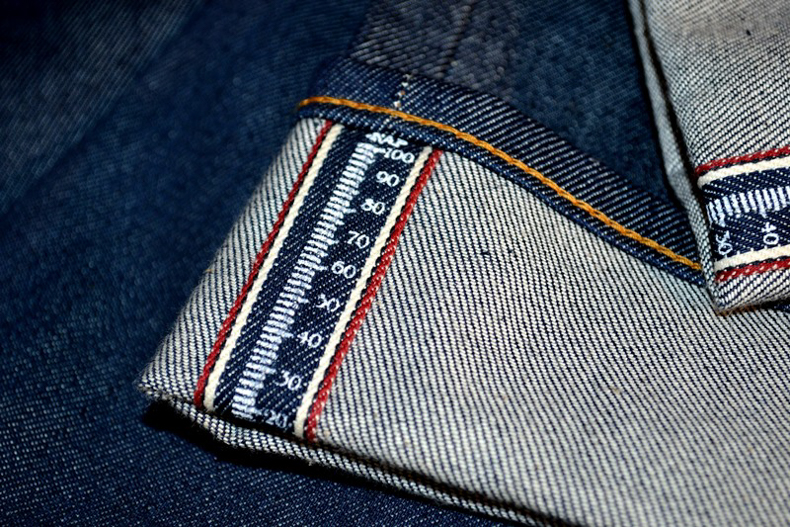 You would be forgiven in thinking that this was some clever way to make sure your cuffs were precisely the same length. Yes, it helps with that but it's actually a reference to the Normal Amsterdam Peil.
Normal Amsterdam what?
This is where we get into the history of the city. The Normal Amsterdam Peil or NAP is the level from which all altitude is measured in the Netherlands. For a country that resides mostly below sea level, you can imagine how important accurate altitudes are!
Three X's mark the spot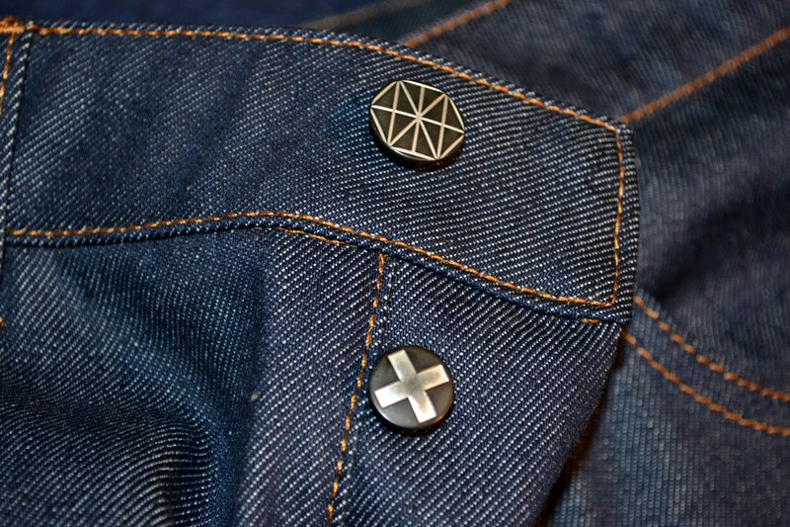 Up at the top button, we see Amsterdenims distinctive geometric design and this is continued on the rivets.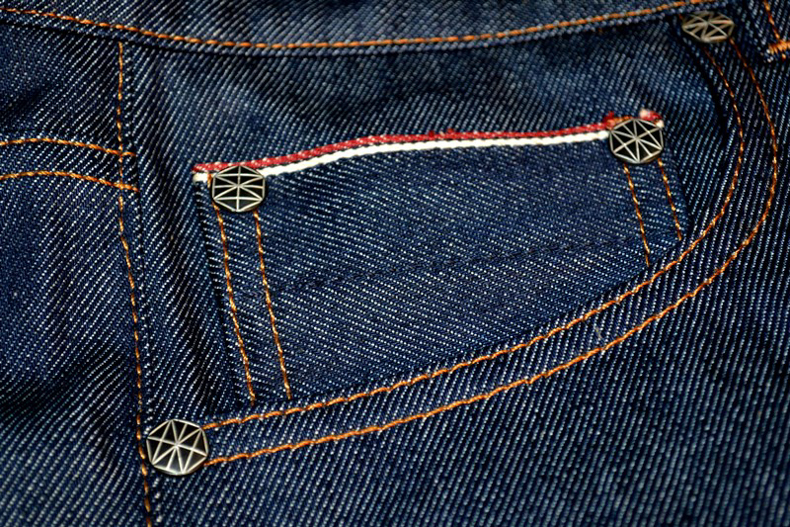 On the fly, we have a three button closure with a cross on each button. A nod to Amsterdams city logo. The brown pocket bags reference the brown sails of the boats used to ship the materials that built Amsterdam itself.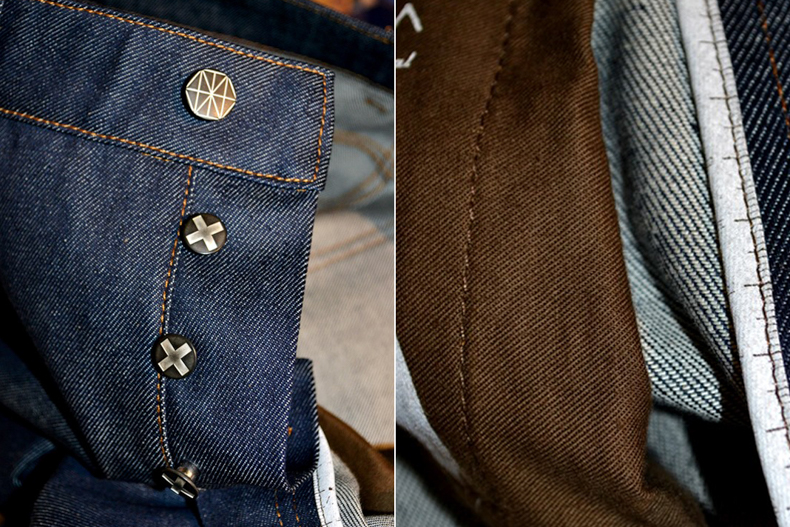 There is also a scale running down the taped edge of the inner fly. Some guys will love this, some will hate it. You all know why.
South to Italy
The buttonholes do take a departure from the Netherlands. The coloured thread is a nod to the Italian flag as the denim is woven by Italien mill Candiani and the jeans themselves are made in Italy.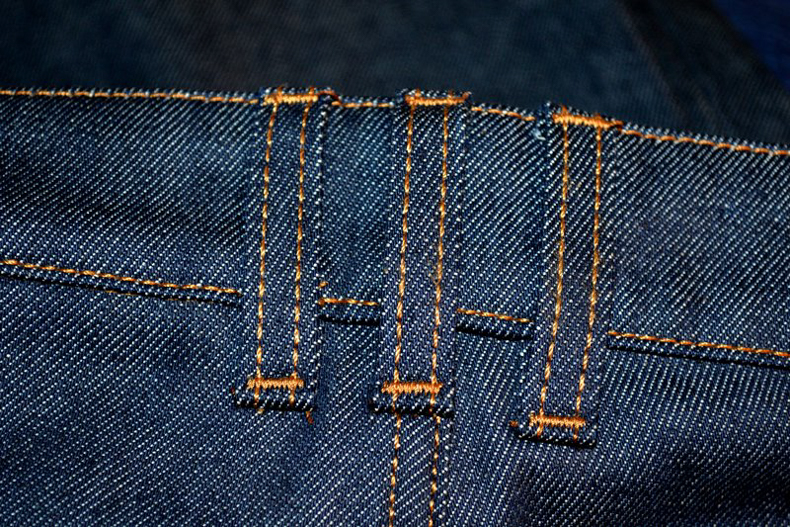 The three belt loops are again a nod to Amsterdam's XXX logo.
Going around the bend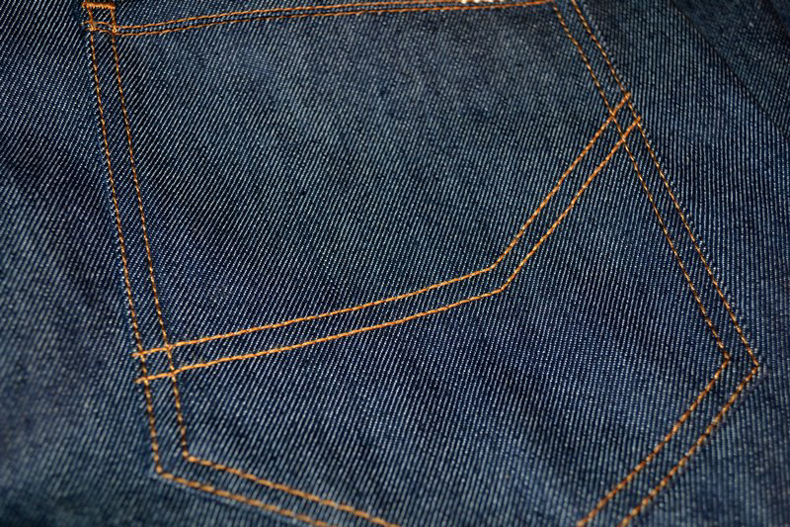 Then we come to the arcuates. The parallel lines with the subtle bend is actually a map of the Gouden Bocht or Golden Bend. A street that is known to be the home of Amsterdams most wealthy citizens.
The fit is Amsterdenims Rembrandt. A regular, straight fitting 5 pocket jean with a medium to high rise and ample room through the thigh, knee and leg.
Good things come to those who wait
The jeans won't drop till February 2019. But they were just so unique, with so many quirky details we had to show you. Big thanks to Wouter over at Long John denim blog, it was his Instagram feed and follow up that turned us onto these unique jeans.