Ginew has revisited and refined their Rider Jacket for this season. The result; a jacket that honours their forebears.
If we think about Harley Davidsons and denim, we think of a sun-bleached cut off Type III with a gang patch emblazoned across the back and a pair of Levi's 501 circa 1955. The problem is this iconic look eclipses a big part of the story. What about the engineers, welders, machinists and factory hands who built the bikes in the first place, what do you think they were wearing? Yip, denim!
Tradition and Personal History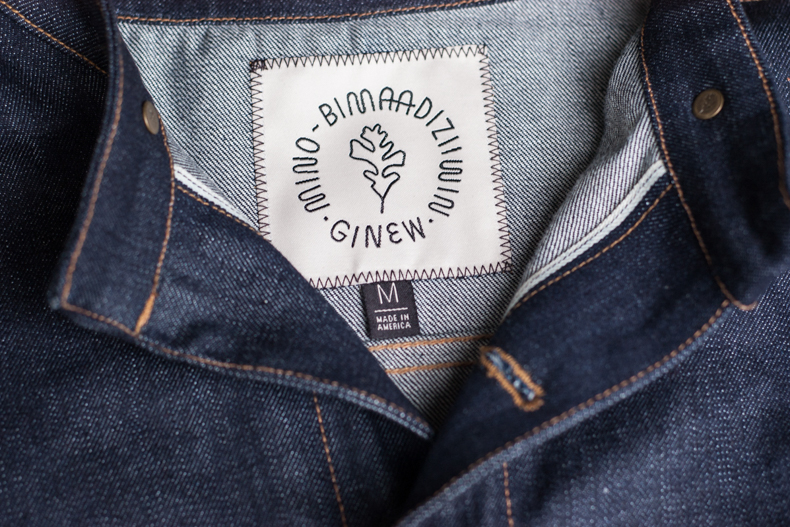 The Selvedge Denim Rider jacket by Ginew gives us a glimpse into this often overlooked part of denim history. Like all of Ginew's garments, the inspiration comes from both personal history and the traditions of their Native American culture.
"When you put on the RIDER JACKET, you are wearing a jacket built to honor grandfather and his life. We built the jacket with his characteristics and values. Resilience. Bravery. Honesty. Dedication. Strength. Durability. Toughness. We incorporated modifications from numerous Wisconsin moto-club jackets of the era into one jacket." Erik Brodt Co-Founder of Ginew
The Rider is a homage to Erik's grandfather who commuted weekly from the Mohican Indian Reservation to weld for Harley Davidson during the 1950's and 1960's. It is an amalgamation of early Harley club jackets of the time.
A Type III before the Type III?
With the pointed pockets, pocket flaps and slim fit achieved by the converging lines on the front, the jacket is essentially a Type III. However, there is a stripped down, essential feel to the Ginew's Rider jacket. It almost feels like the Type III could have evolved from this. It adds another dimension to the design that is subtle and almost undefinable.
Pure practicality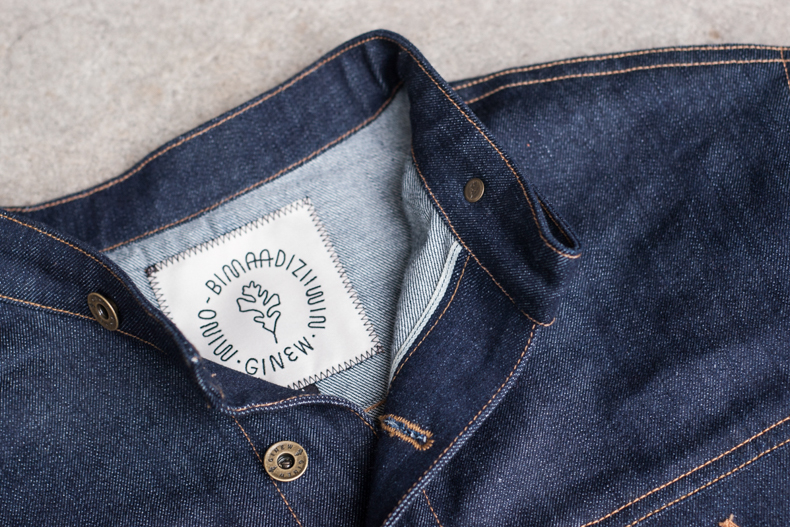 Ginew deviates further from the Type III with the banded collar in a cafe racer style. There are also handwarmer pockets subtly incorporated into the vertical lines of the jacket adding to the pure practicality of the design. Ginew also added to the practicality by extending the arms and lengthening the jacket.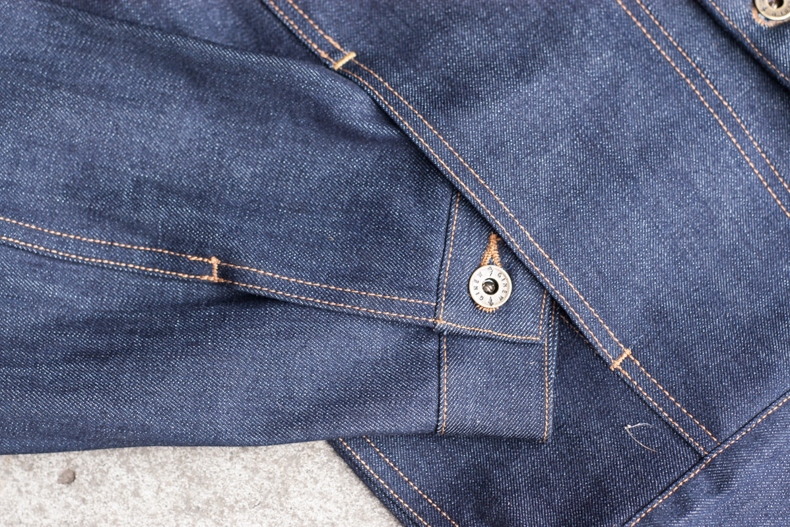 Ginew Rider Jacket Details:
White Oak 12 OZ blue-line selvedge denim (USA)
Custom Ginew hardware (USA)
Front side-seam pockets
Interior, front pouch pockets
Added length for riding comfort
The Rider is available over on the Ginew website.