The Art of Natural Bleaching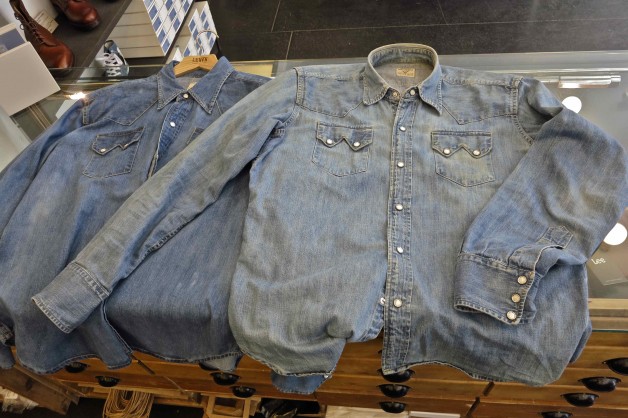 The sawtooth shirt from Levi's is one of the most iconic denim shirt made. It's a timeless classic that never goes out of fashion. This particular shirt (the lighter one above) has been traveling across India and Nepal for six months, and being the only piece of long sleeved garment the owner, Sebastian had with him it has been exposed to some serious wear and tear. Just compare it with the same shirt unused (the left one above).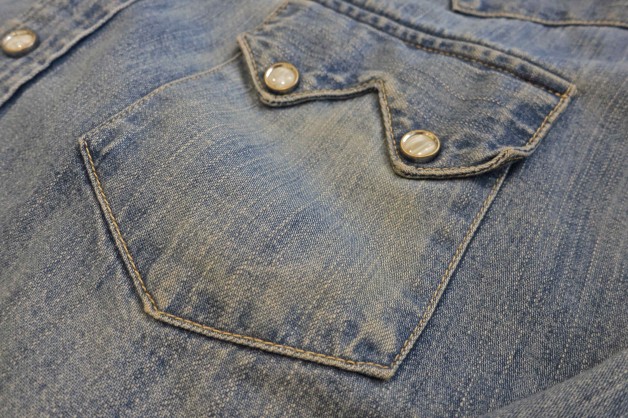 Sebastian enjoys snuff which you can tell from the wear of this pocket.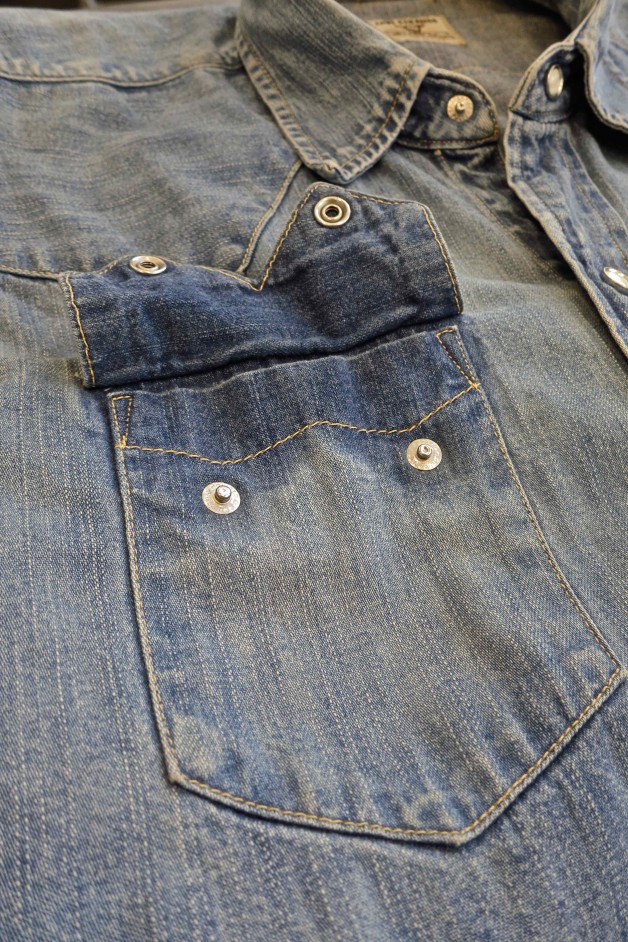 The Indian sun really took its toll on the indigo. Opening the pocket you can see how much the fabric has faded.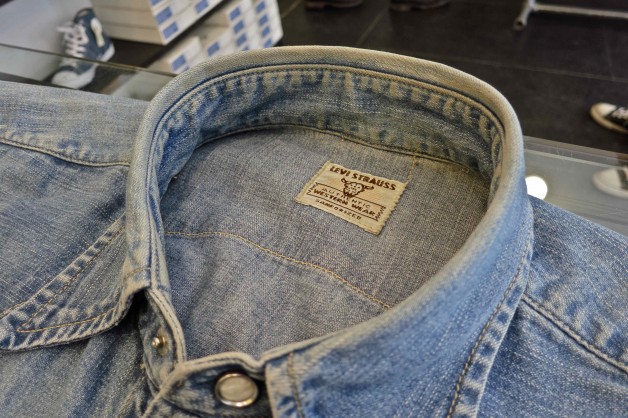 The neck fade is the most characteristic.