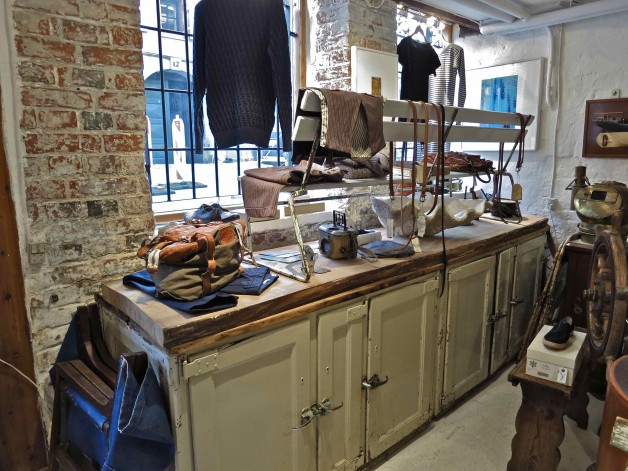 Together with Tivoli and the Little Mermaid, Nyhavn is one of the most visited tourist destinations in Copenhagen. But there's more than overpriced beer, street musicians, and souvenir photo opportunities to the commercialised old habour. Take a detour off the main street down Toldbodgade, enter the basement on the left side of the street, and there's a chance you'll get one of the most authentic shopping experiences you've had in a very long time.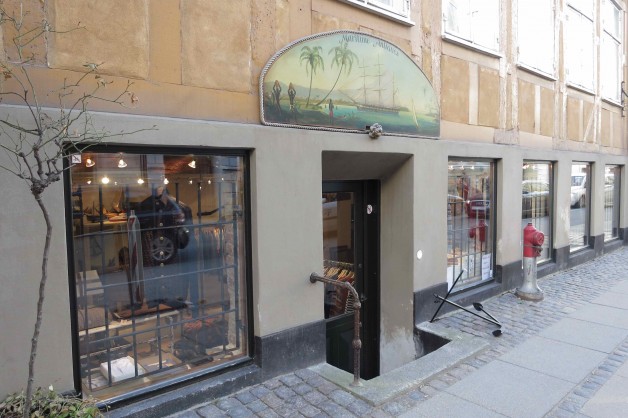 The main focus of Maritime Antiques & is pretty much implied in the name. Tare rope (that really gives the shop a characteristic smell), model ships, and maritime equipment, both new and vintage are the main articles sold in the shop. But lately, what's implied by the "&" of the name has become growing important to the business and the shop now stocks some very interesting clothing as well.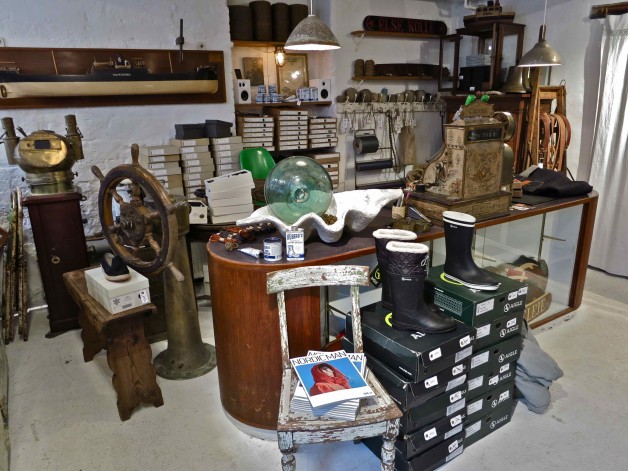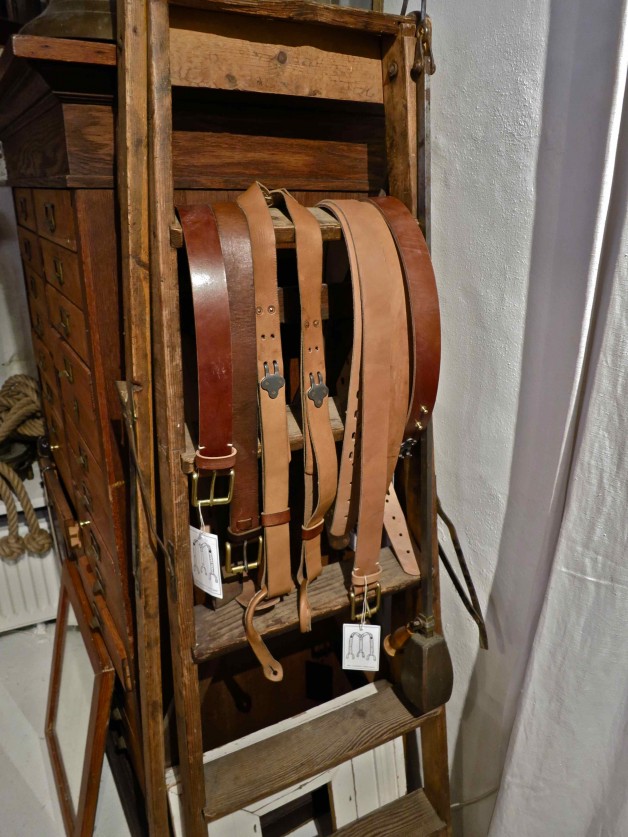 Leather goods from For Holding Up The Trousers are found right next to the counter. This is exclusive Danish up coming brand only does high quality leather belts and suspenders, and it's all made in Denmark. Find out more on their website or Facebook page.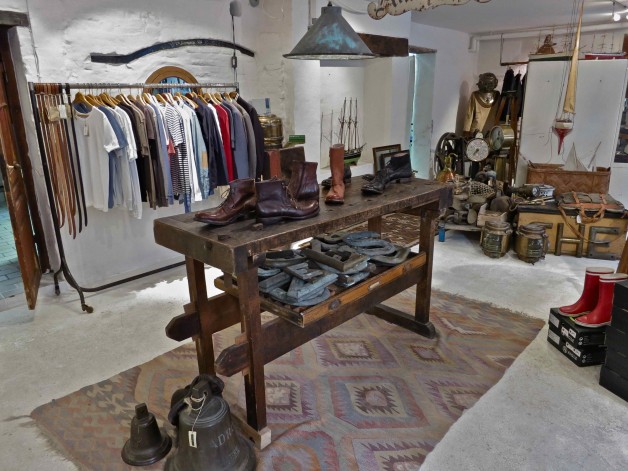 The shop is owned by Frans and his wife Magali, and the history of Maritime Antiques & stretches back almost 30 years to when Frans' father opened the small antiques and ship equipment shop. About 8 years ago Frans took over and now it's the fourth year that you can buy authentic clothing in the shop as well. In the picture, the clothing hanging up against the wall includes jersey from Merz b. Schwanen and Schiesser.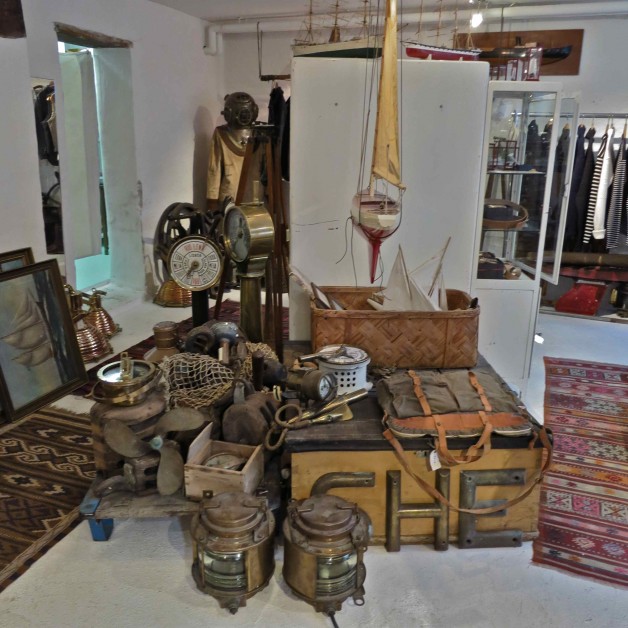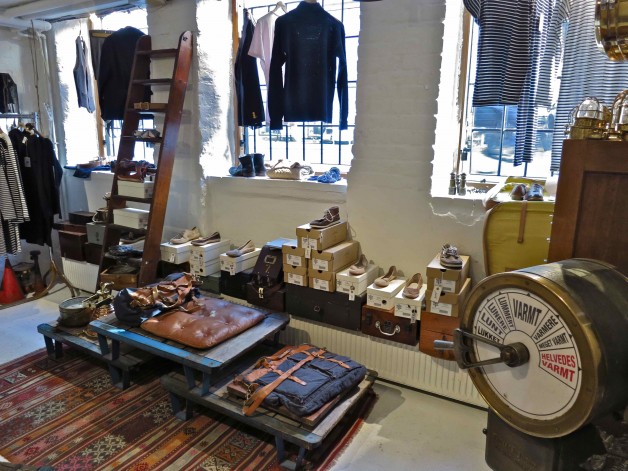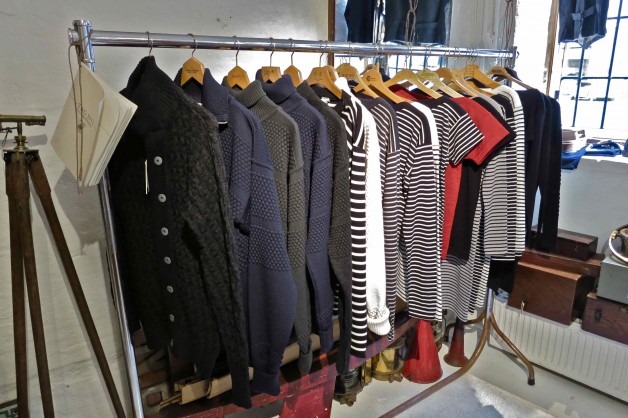 Naturally, any original and authentic sailor's shop carries the original knits from S.N.S. Herning. But to a denim enthusiast, the most interesting brand in the shop is Mister Freedom. It's the core brand in the shop and they've really invested in it.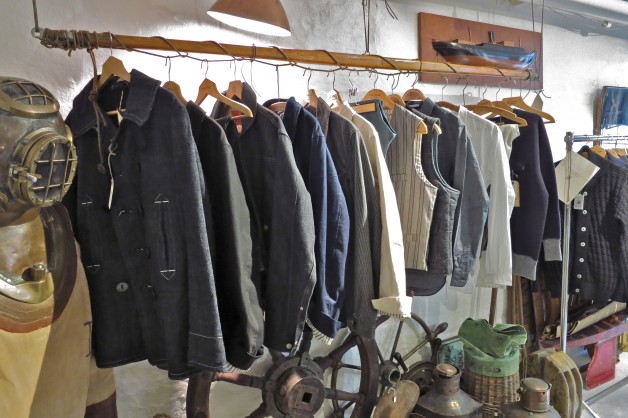 Remember to visit Maritime Antiques &'s website and Like them on Facebook. To get a better idea of what the shop really feels like, have a look at this video.
Contact information of the shop:
Toldbodgade 15, 1253 København K, Denmark