Highlight of the Week: Red Wing Event in Brund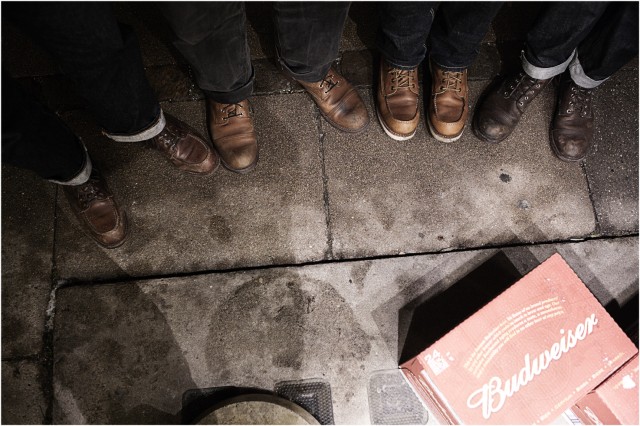 After weeks of waiting and preparing, the highly advertised Red Wing event in Brund went down last Thursday. With perfect winter weather, 10 kilos of grilled gourmet Épicé merguez sausages, plenty of cold Budweisers, and over 50 attending registred guests all wearing Red Wings, it's an understatement to call it a success. To those of you who couldn't make it, here's a recap of the night.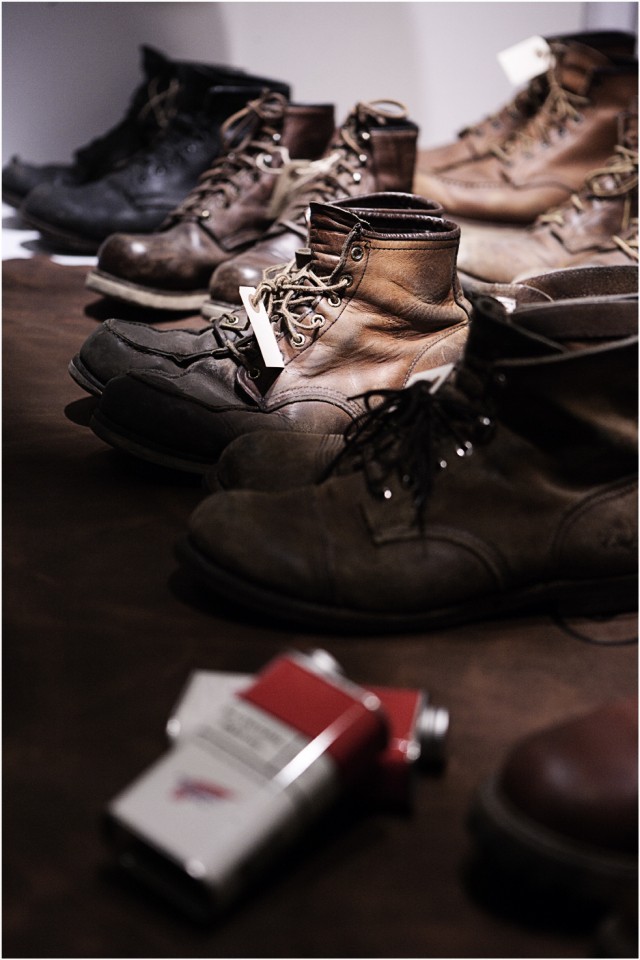 For years, owner of the shop Henrik Brund had been dreaming of doing a showcase of some of his customers' worn in Red Wing boots – this winter it became reality. With 17 boots in display in the shop window, the diversity and durability of these fine American works boots was demonstrated. As a 'thank you' to those who had brought in their beloved boots in the middle of the winter, Red Wing sponsored 2 pairs of new boots from the shop to two lucky guys drawn from a lottery.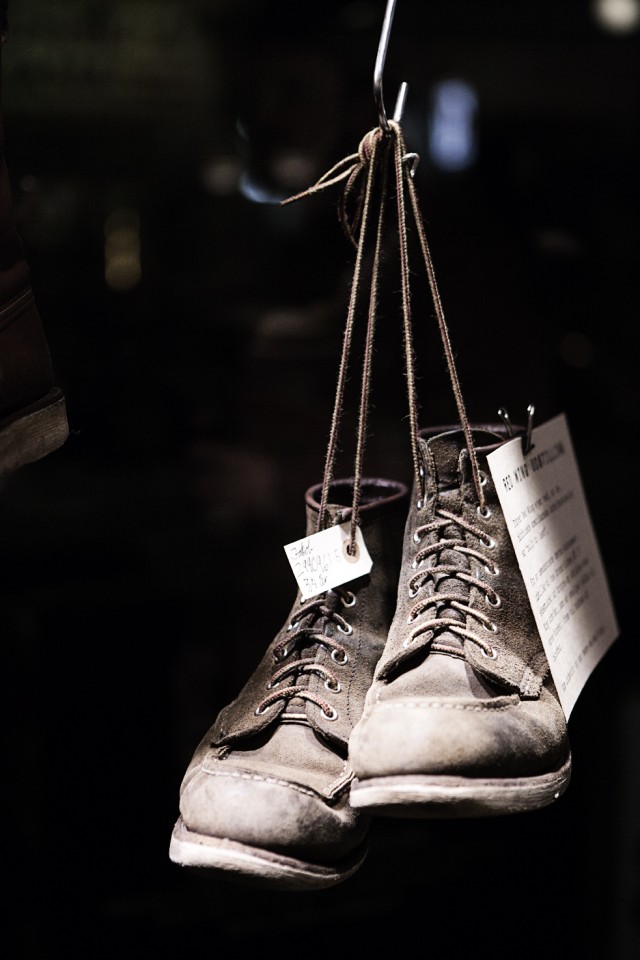 Budweiser brought the beer.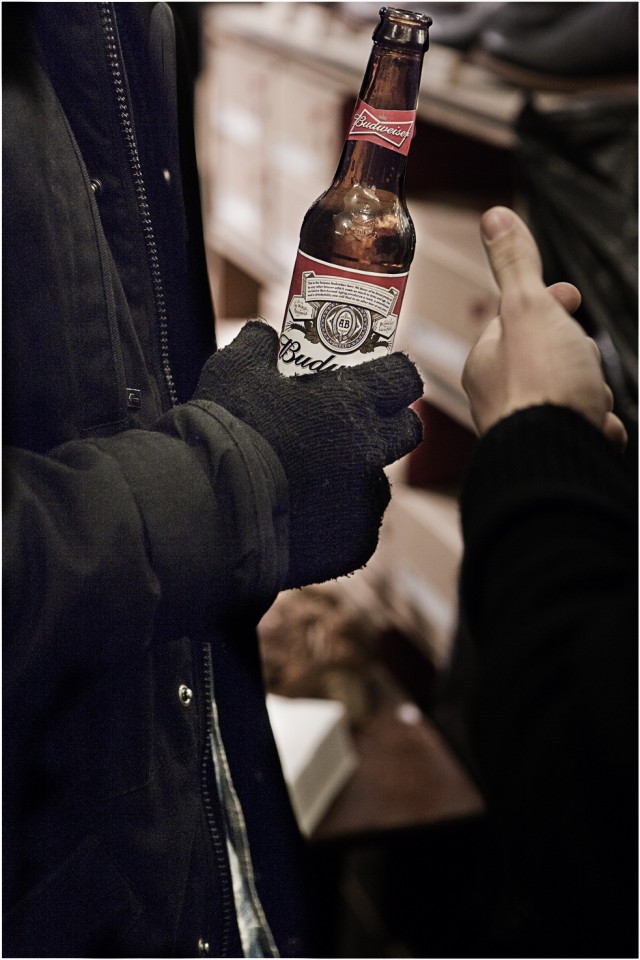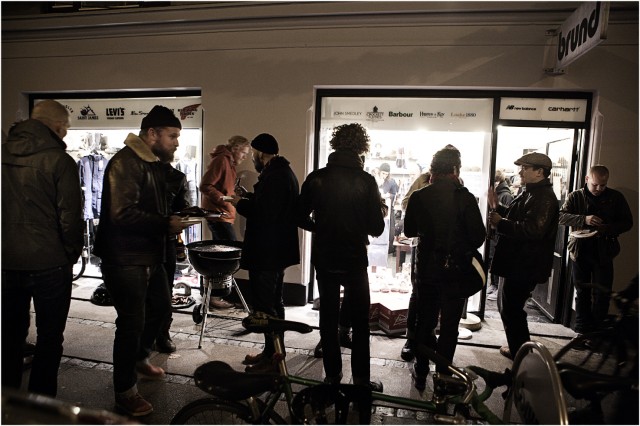 Outside the shop, spicy and exotic Merguez sausages from Épicé were grilled.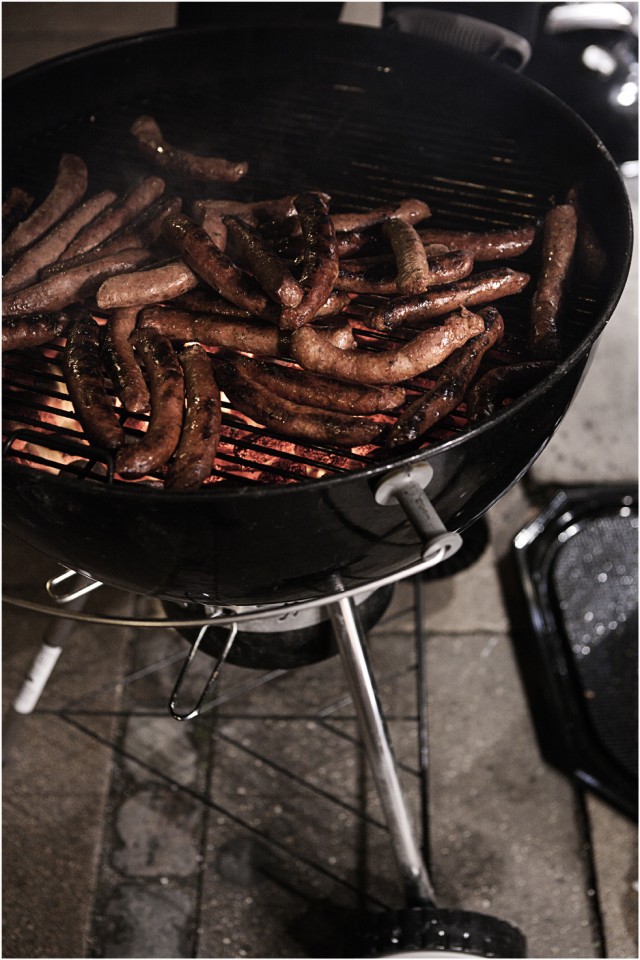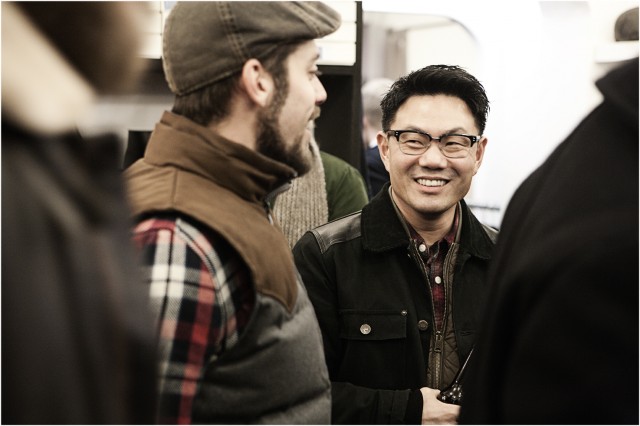 Let the show begin! The main event of the night was a 'lecture' about the history of Red Wing and the construction of the boots by Anders Mortensen, sales agent for Red Wing in Denmark and Sweden.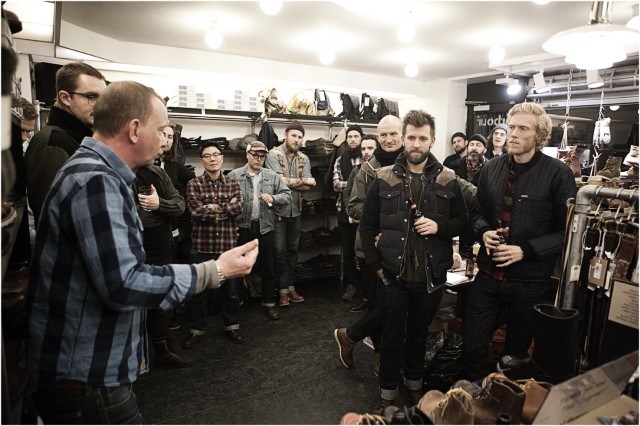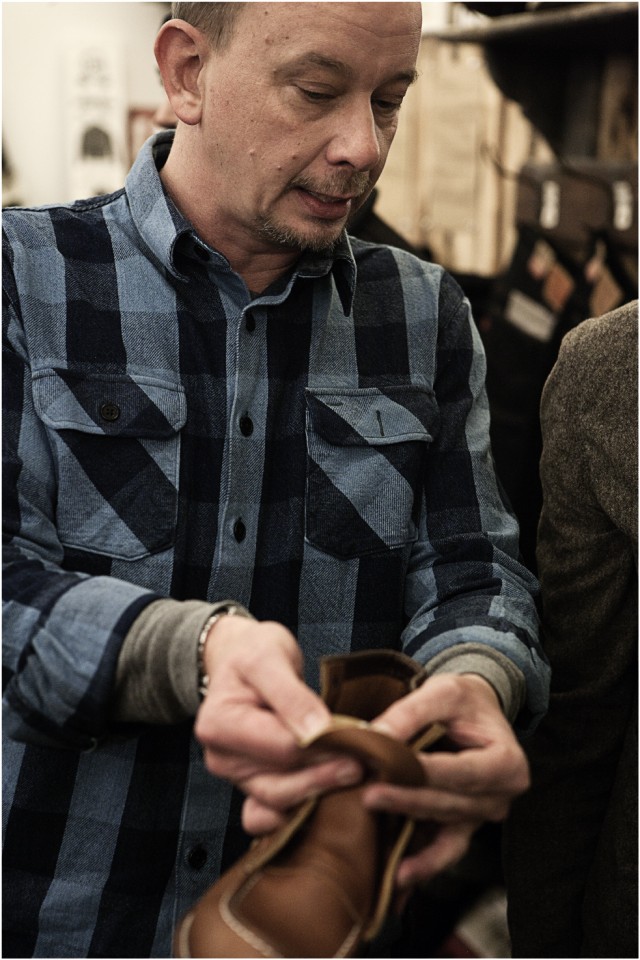 When Anders started working with Red Wing about 5 years ago he received a quite interesting call from a man who claimed he had a pair of 40-year-old 877 boots that he had been using for hunting ever since he got them. After some negotiation, Anders bought the boots and today he uses them to showcase the timelessness and quality of this iconic style.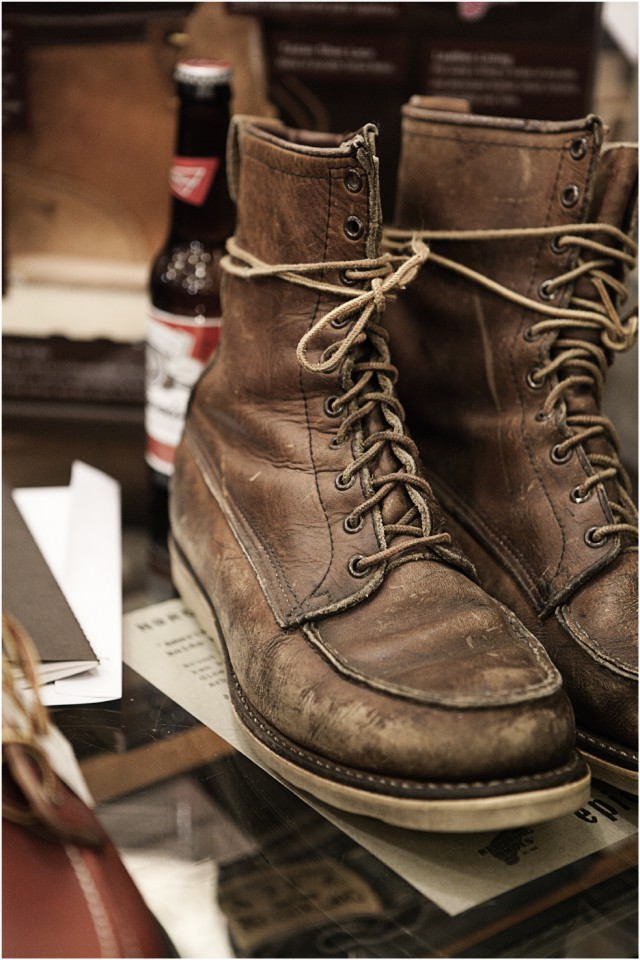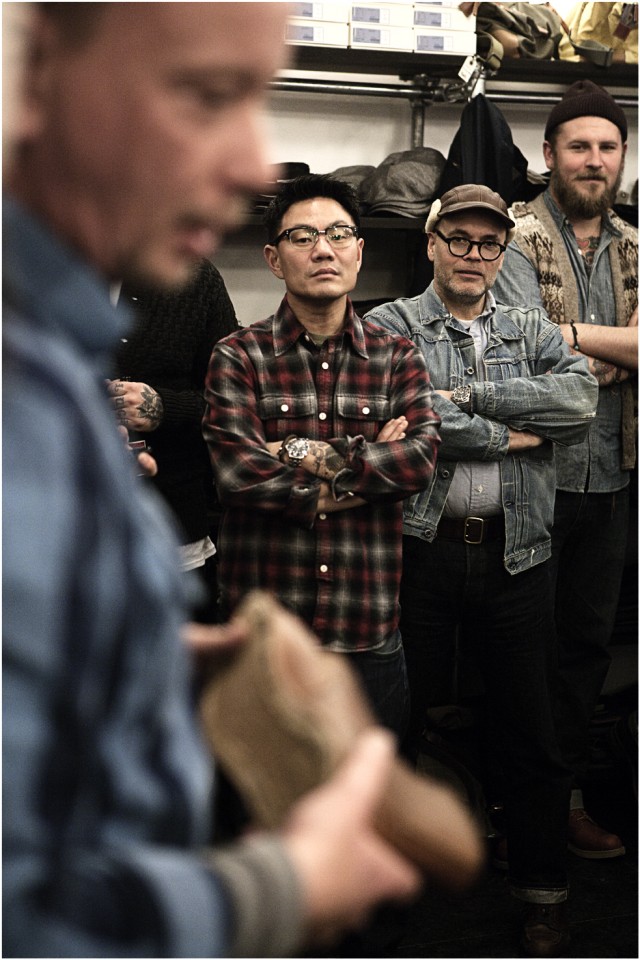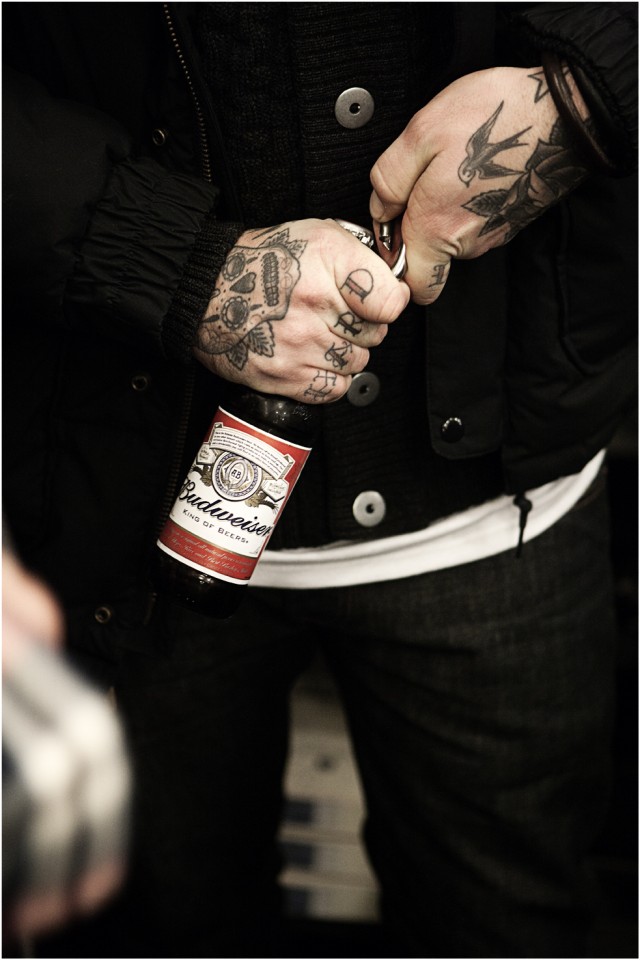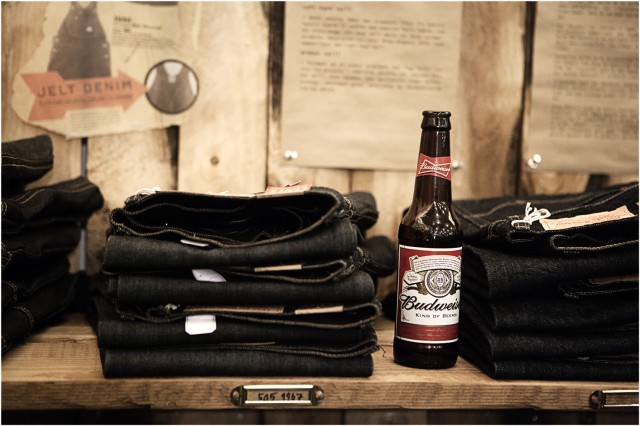 Keep our eyes open for more Brund-events in the future. Stay tuned at brund.dk or Facebook.