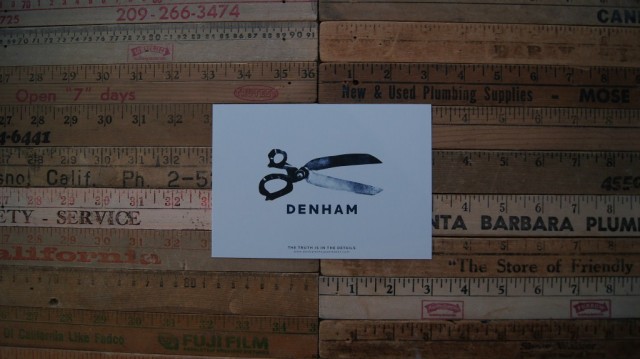 Last Thursday, on the 23rd of May, Amsterdam saw the opening of a Denham flagship store – the 7th of its kind, situated on the small and famous PC Hooftstraat side street in the heart of the city. Naturally, Rope Dye had our main man in Amsterdam, Michael van Hal, on the spot to report on the happening.
The complete Denham range is available in the small three-levelled shop; men's wear in the basement, women's wear on the first floor and a little of everything on the ground floor. A unique spiral staircase connects the three floors.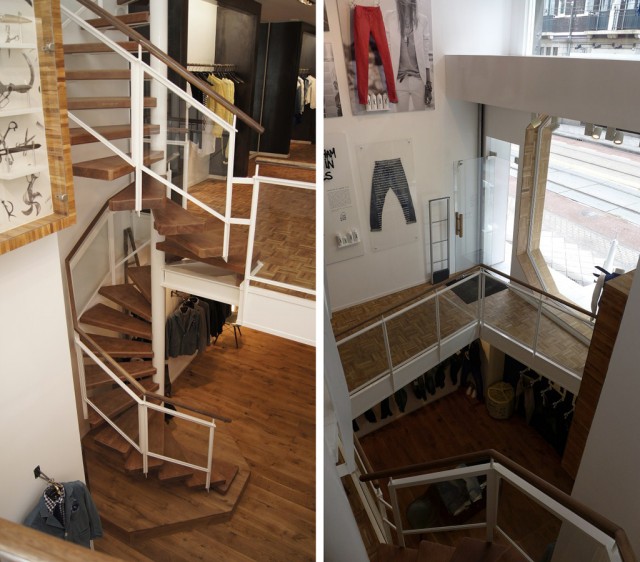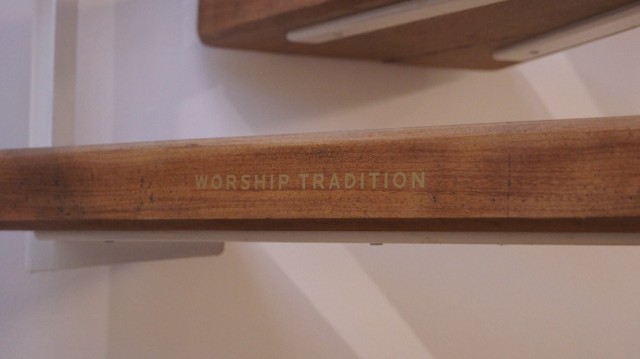 Once you enter the store, the ground floor is devided into 2 parts: On the left, the latest women's collection, fitting room and the checkout. On the right, the latest men's collection and the "House Guest" Collusion #6 display that has been done together with Laser 3.14. Right down the middle a long showcase is placed, that displays the accessories for both men and women.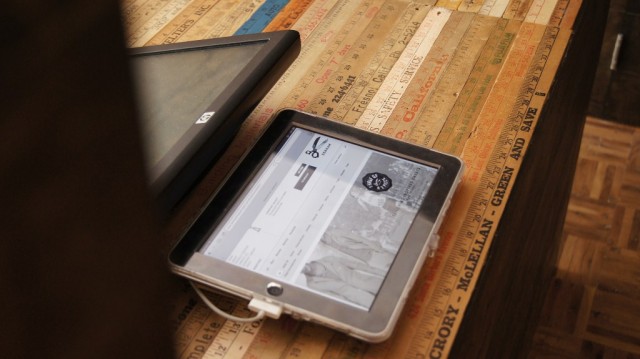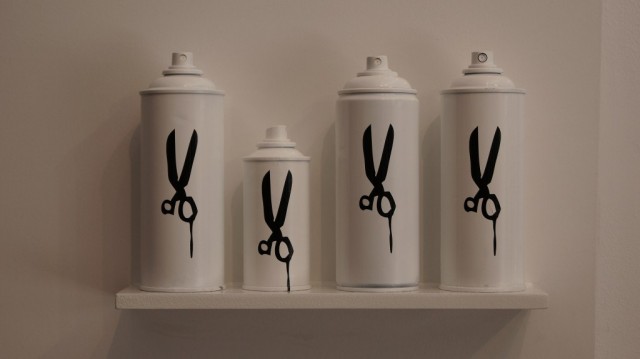 Descending the stairs down to the men's department in the basement you will immediately notice the wall of all the fits and key washes available. The basement is also where you'll find the latest items of the '1 HALF OF A 2 PIECE' collection; a clean and sophisticated sub-label of the Denham brand consisting of shirts, ties, suits and pants.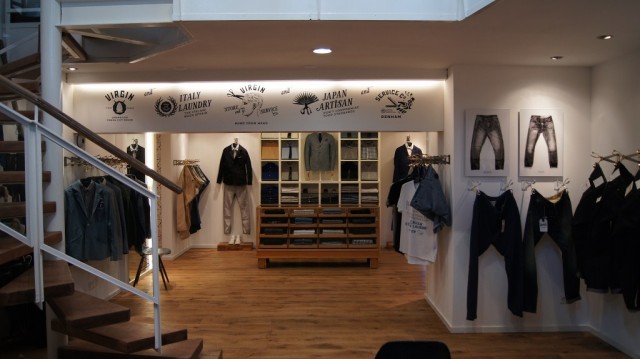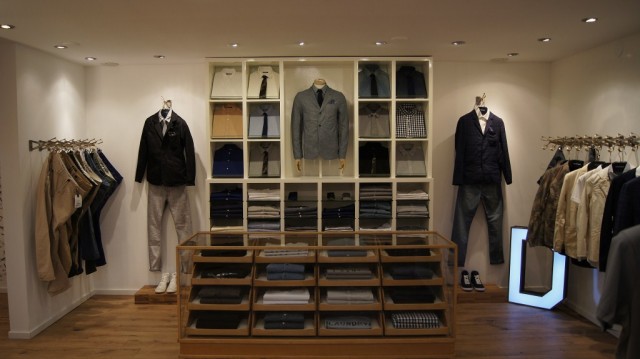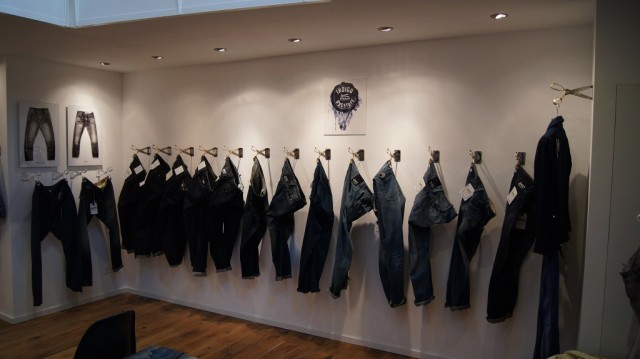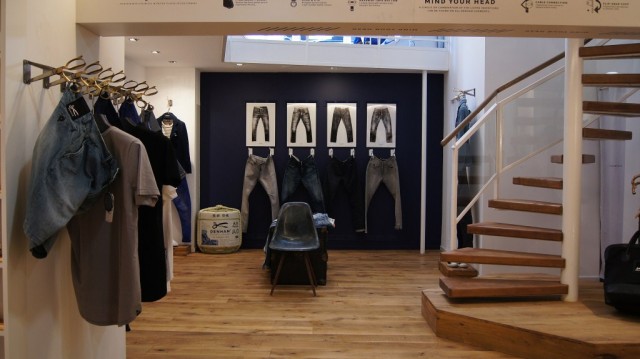 Similar to the men's department, the first floor women's department also features a display wall with all fits and washes. In terms of décor the first floor is slightly separated from the rest of the shop.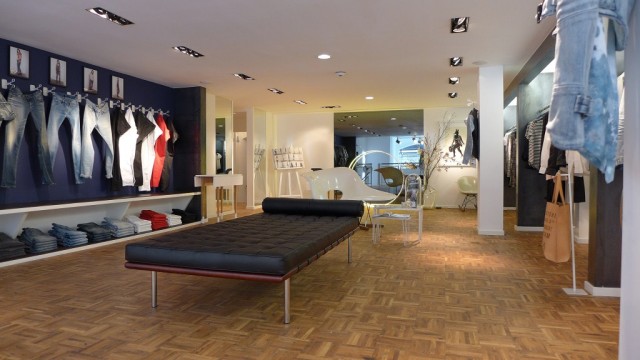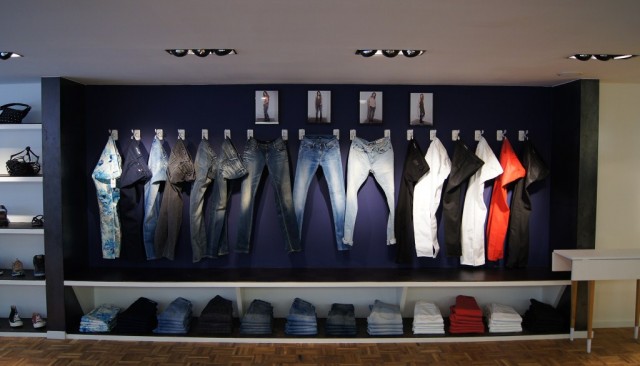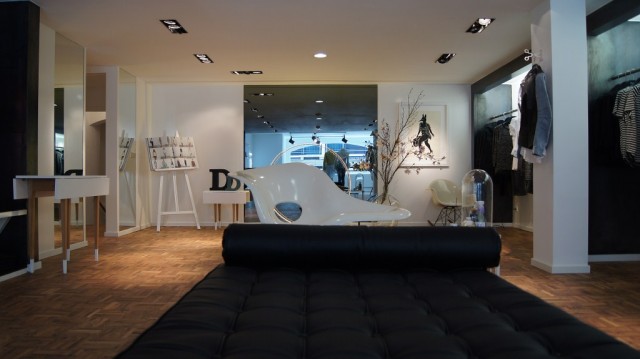 Next to the checkout counter, on the left side of the ground floor, a door leads into a private and secluded part of the shop: the PRIVATE WARDROBE. Here customers can, on request, use a room that has it's own fitting room, a well-assorted sake bar, and a doorway to the outside garden.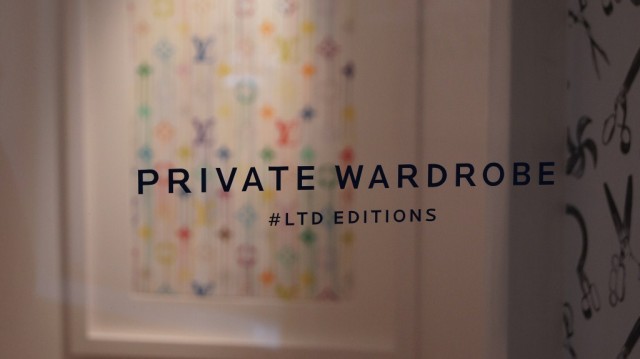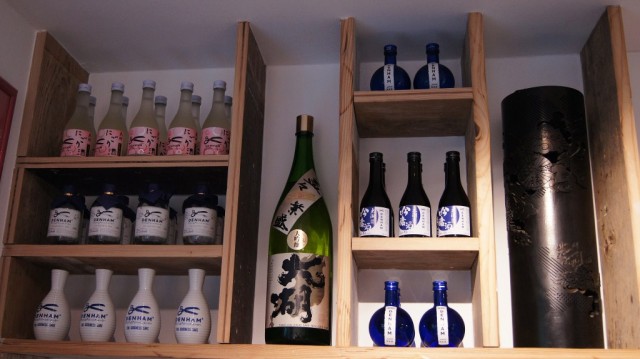 At the opening, Jason Denham gave a speech and had his beautiful wife cut the ribbon. Upon entering the shop, guests were greeted by a geisha and a man-size pair of scissors, which soon became decorated with several greetings and congratulations. Michael van Hal shot this video of Jason Denham giving his speech at the opening.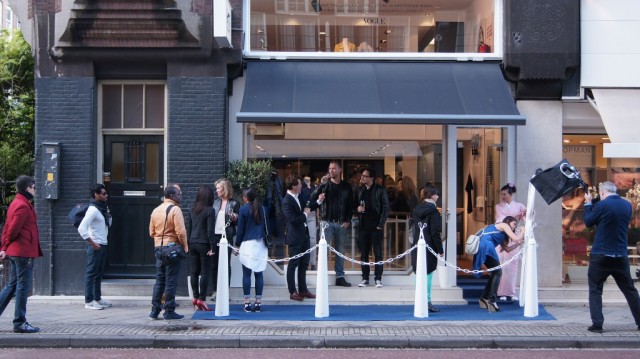 In short, the shop looks amazing. It's different from the other two Amsterdam Denham shops but still has that unique living room-feel to it. It's absolutely worth a visit if you're in the neighbourhood.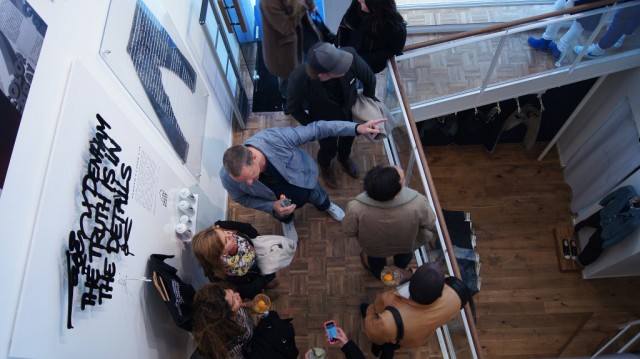 Contact information of the shop: