Nudie Jeans Repair Shop in London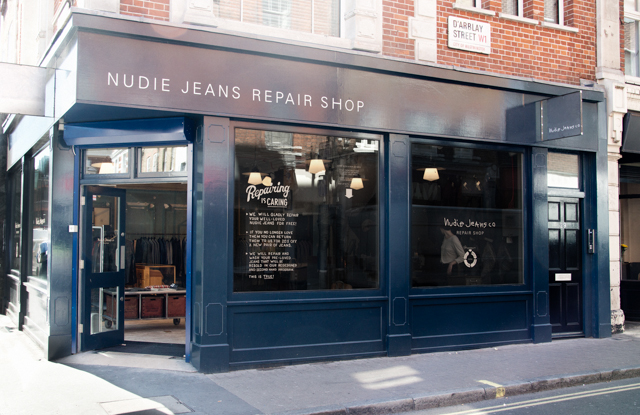 PRESS RELEASE: Nudie Jeans have opened the doors to their first UK store in London and first official Global Repair Station. The store is within Soho's shopping district. Setting the tone for Nudie Jean's premium organic denim, the concept store represents the true essence of the brand and its sustainable qualities aligning itself with those already launched in Stockholm, Tokyo, LA, Berlin, Zurich, Barcelona, Sydney and Nudie's hometown Gothenburg.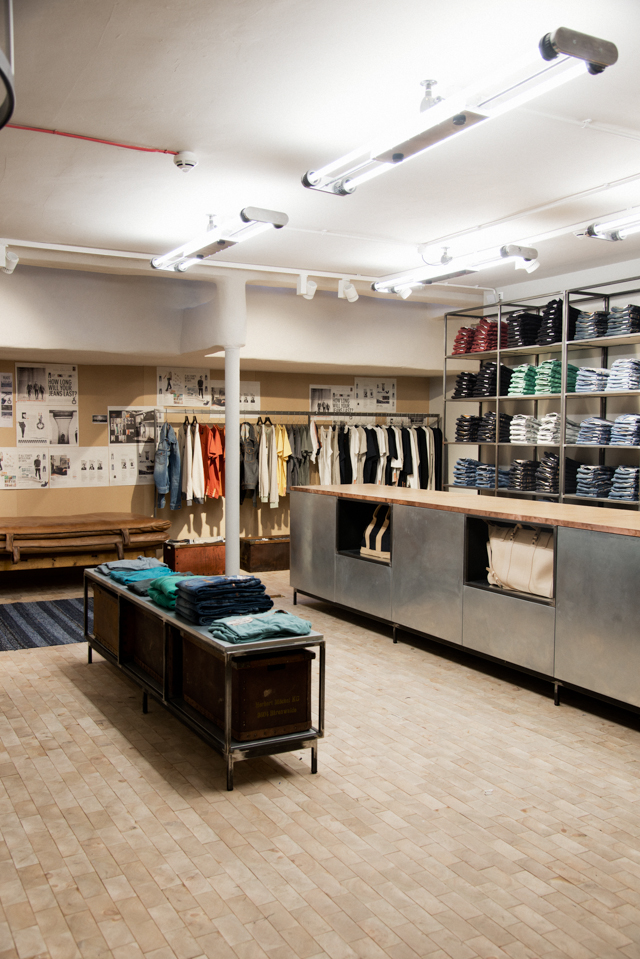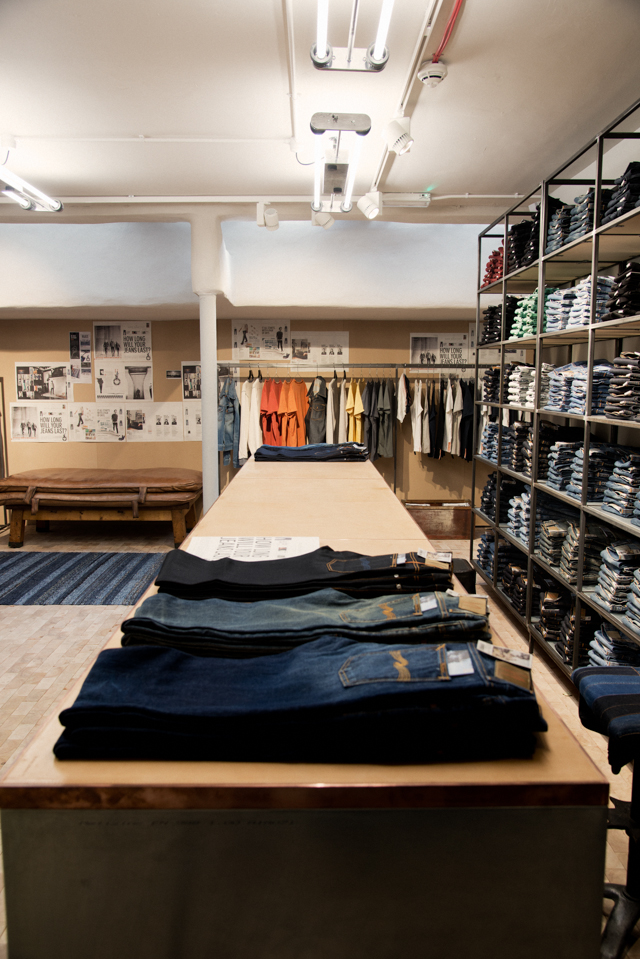 The store is set on a prominent location on the corner of Berwick Street and D'Arblay Street. Inside, the shop boasts 100sq meters of retail space distributed on the ground floor and basement with a 40sq meter showroom on the first floor.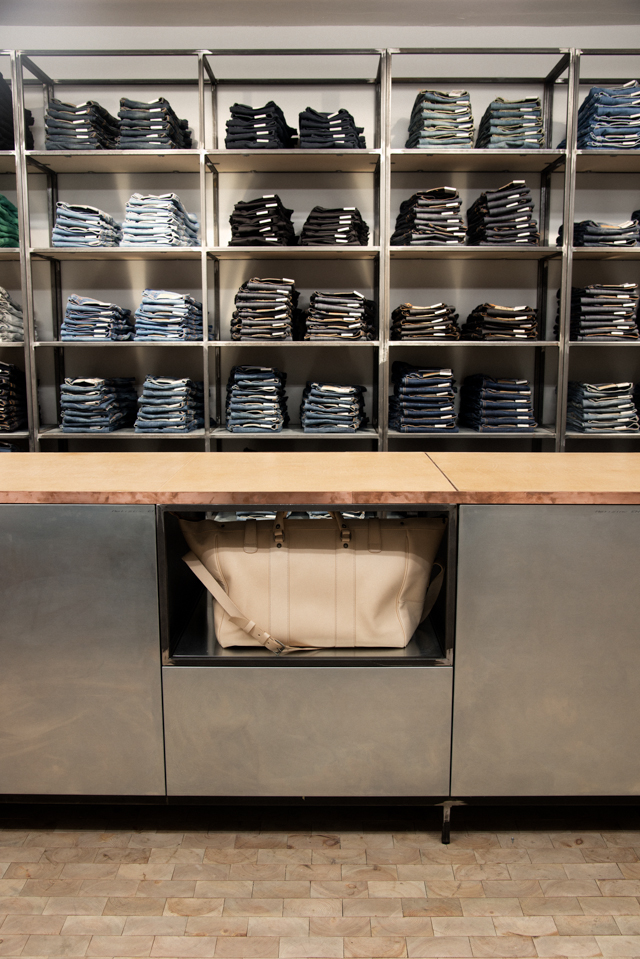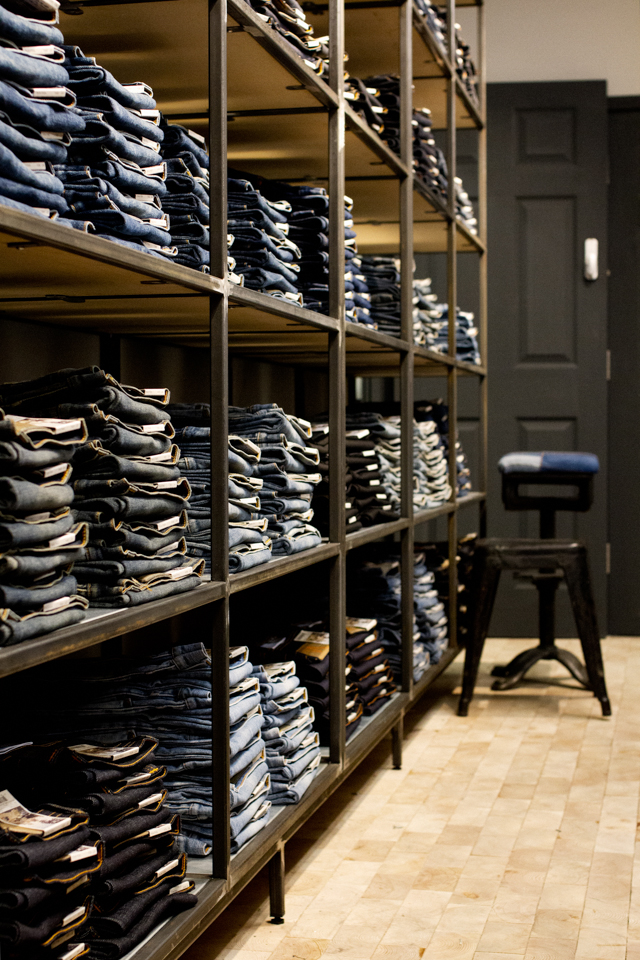 The interior features raw and rustic vintage furniture set against a clean backdrop, giving the store a bright and open feel.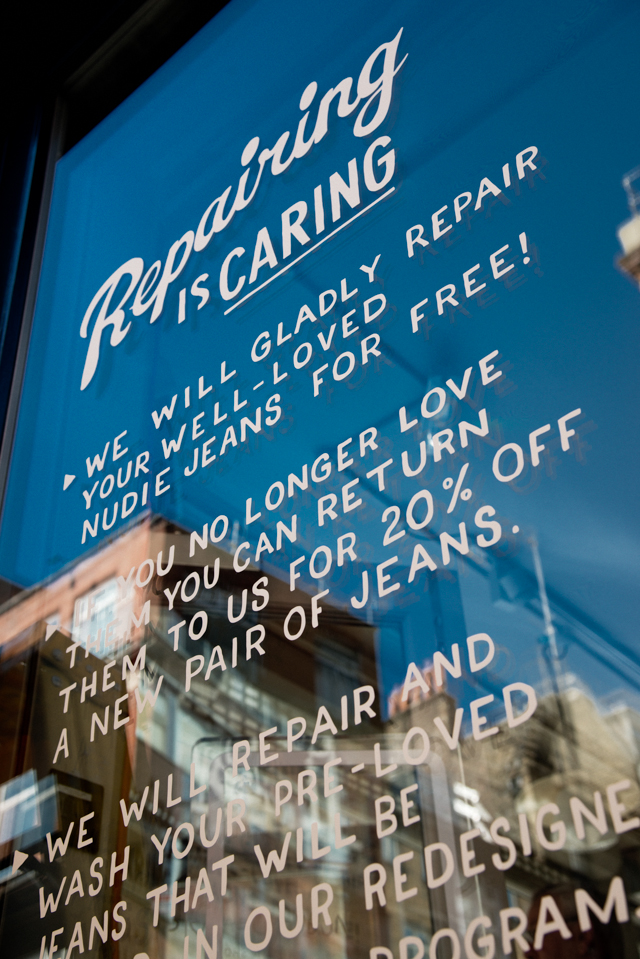 The new store houses the first official Nudie Repair Station in the world. Customers have the option of having their old Nudie Jeans altered and repaired for free by the Nudie Denim Specialist. The repair programme fits into the brands strive for a healthier and more sustainable consumption patterns.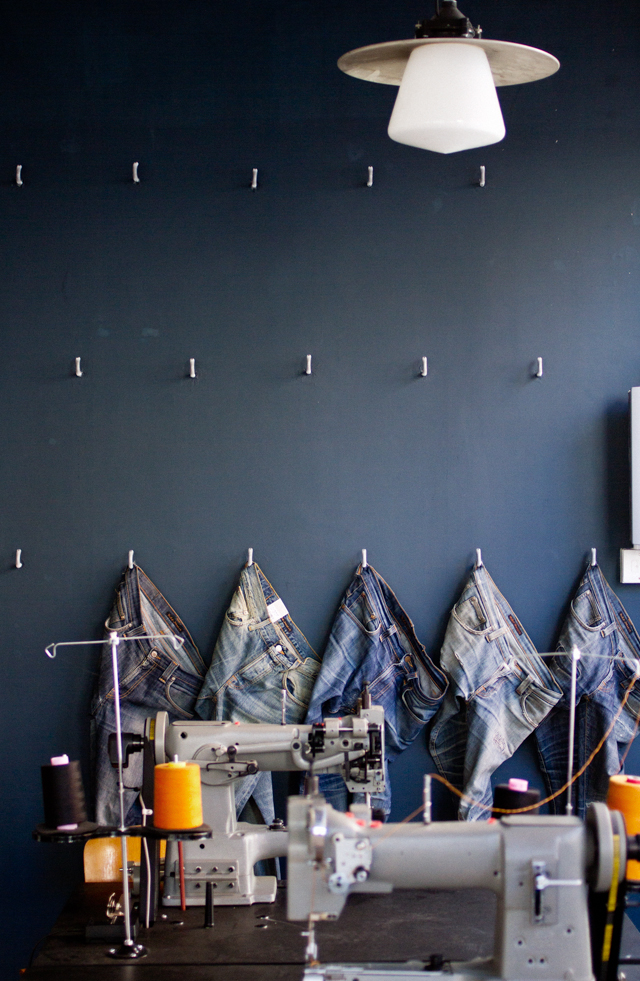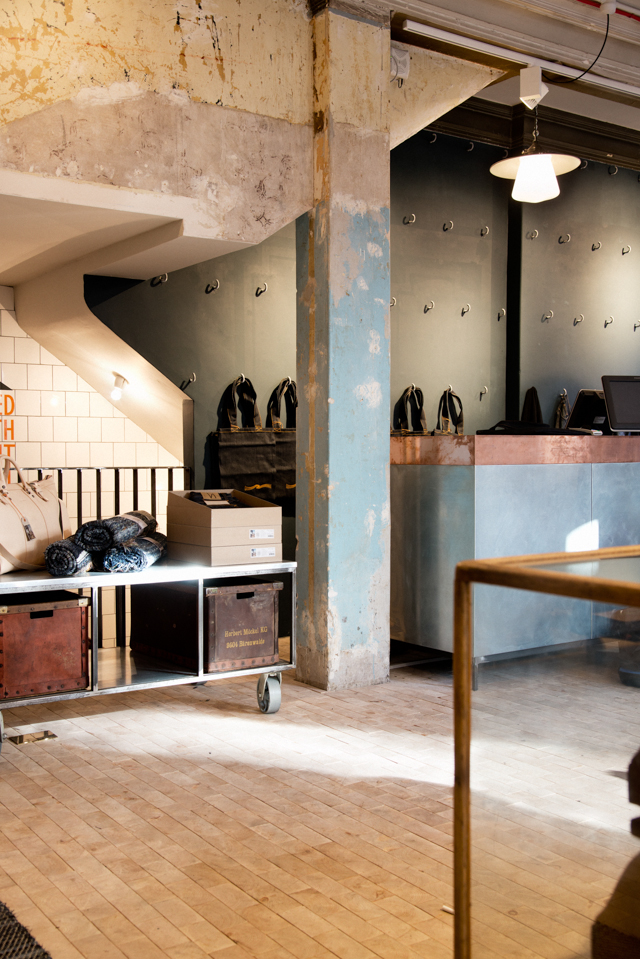 "We are very excited to be opening our first UK store, which will give us the opportunity to really tell our unique concept. The UK is one of our biggest profile markets and our store will meet the demands we have seen for our brand globally," says Andreas Arhman, Sales & Marketing Director.
With Nudie's wide range of fits and washes, the store will be the faultless place for customers to find a perfect pair of jeans guided by their denim experts.