Shop Review: kmunch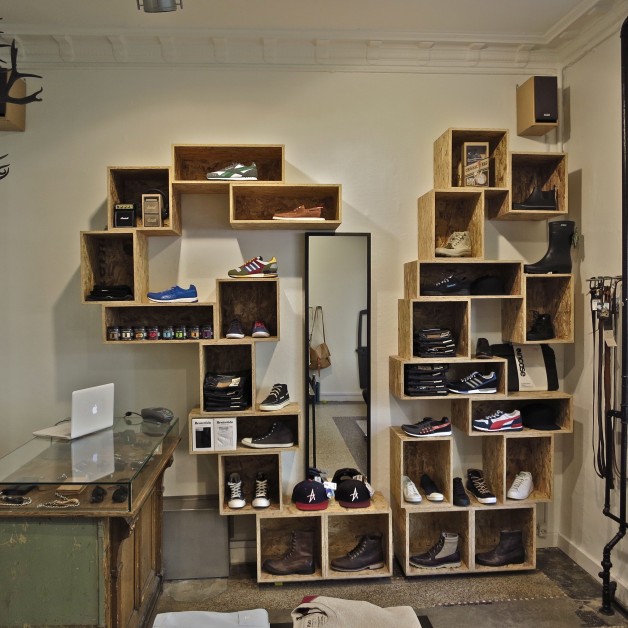 On the bustling Nordre Frihavnsgade in Copenhagen's Østerbro district, hidden between women's clothing shops and the tavern Østerbros Perle (the Pearl of Østerbro) lies kmunch. The concept is a daring and conscious selection of traditional fashion brands in combination with street and jeanswear. Not exactly the invention of the wheel, but a welcoming and very relaxed atmosphere, and a very impressive selection of Nudie Jeans makes kmunch something unique.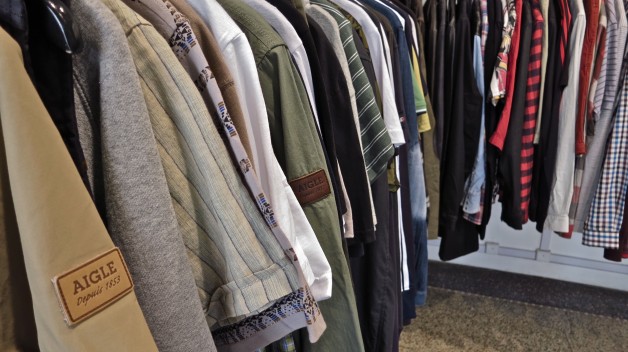 kmunch is not about grand gestures, but instead Kristian lets the shop speaks for itself and almost only uses word-of-mouth as marketing. By all accounts, an appropriate strategy in a place like Østerbro where customers are often little more stylistically secure and less identity-seeking compared to the stereotypical consumer from the fashion shops in the city centre.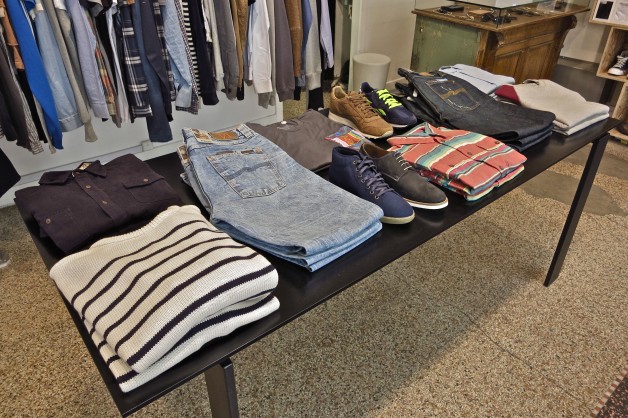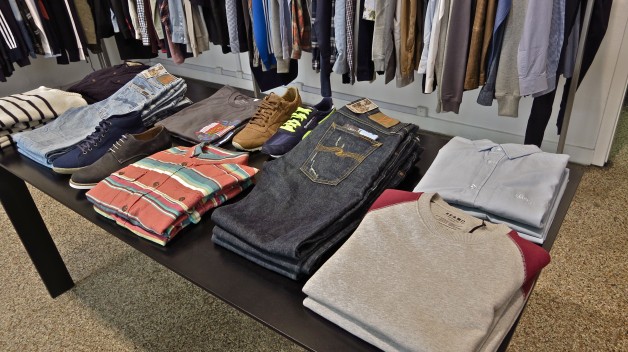 It all began about four years ago, when denim enthusiast Kristian Munch was able to realise his childhodd dream of opening his own shop. He had previously worked at IC Companys, Esprit, and Diesel, but for a year before opening kmunch he worked as a gardener.
Previously, kmunch focused primarily on jeans from April77, Local Firm, and Dr. Denim, but a couple of years ago Kristian invested heavily in his personal favorite, Nudie Jeans, which is now the only denim supplier for the shop. kmunch can (probably) adorn itself on having the largest and widest range of Nudie Jeans in Denmark, and there is something for all sizes and shapes. The selection includes nothing less than 8 fits including Hank Ray, Sharp Bengt (formerly Big Bengt), Grim Tim, Easy Emil, Average Joe, Thin Finn, Tight Long John, and Slim Jim. Lately, kmunch has started to focus more on pre-washed jeans and the selection now includes a total of 35 options of washes – sizes go from waist 29 to 36.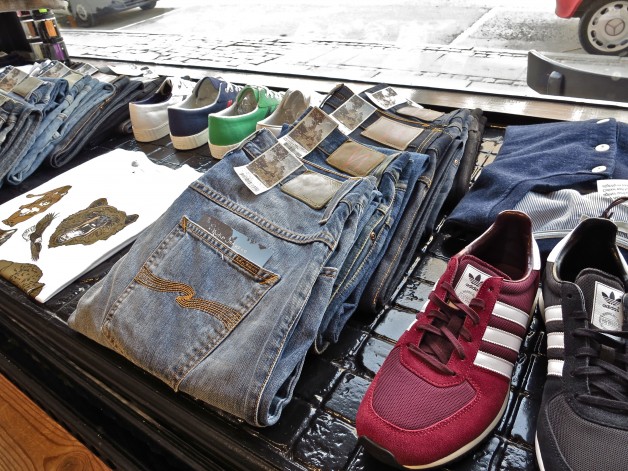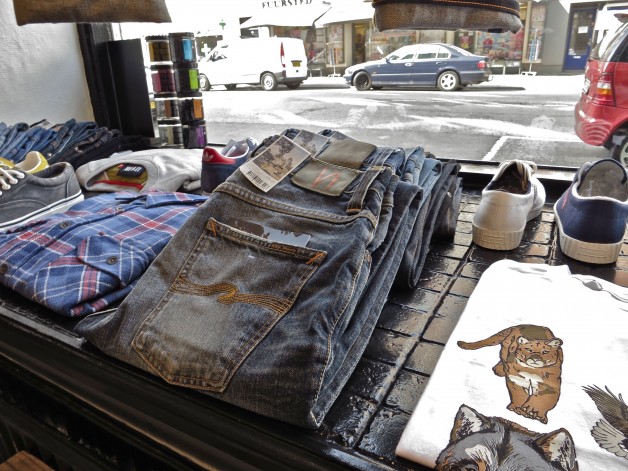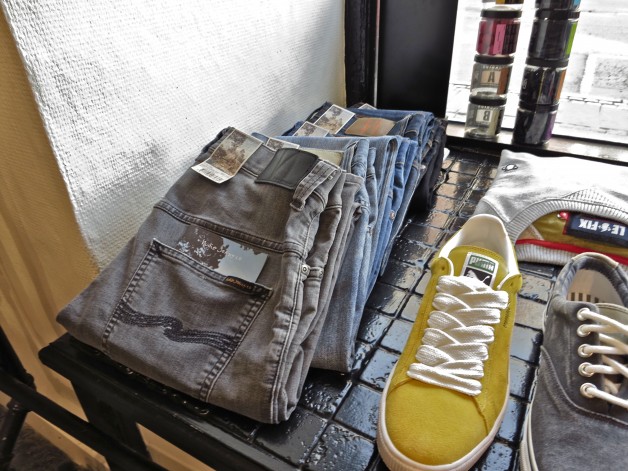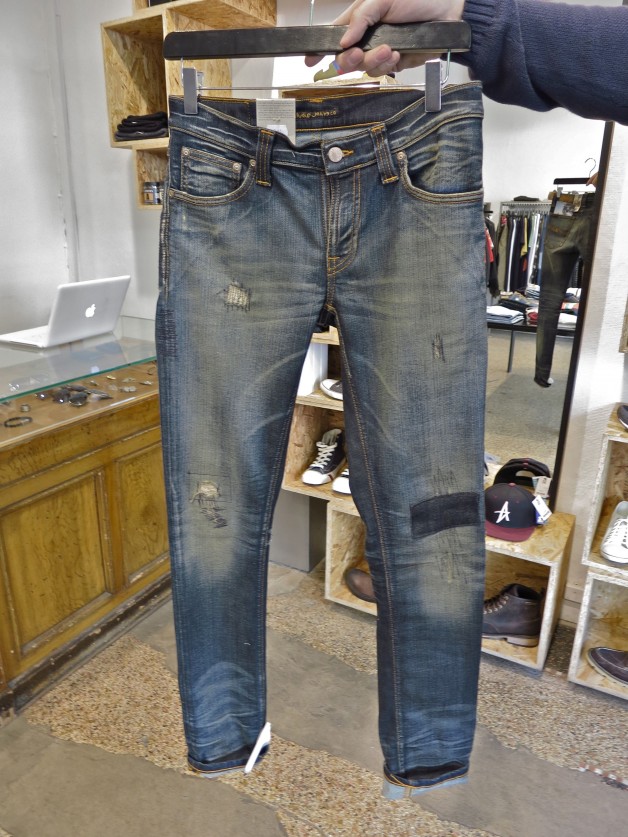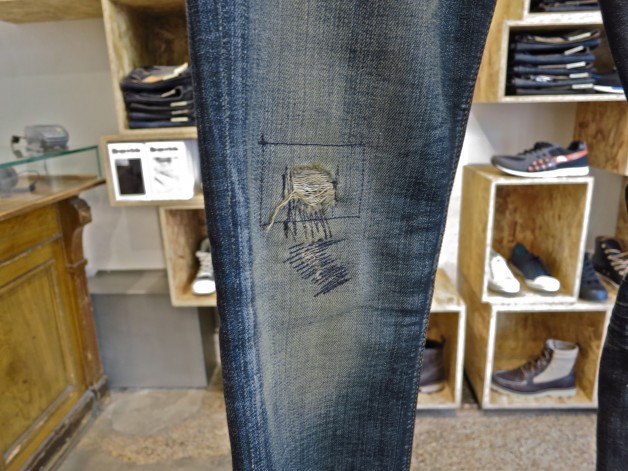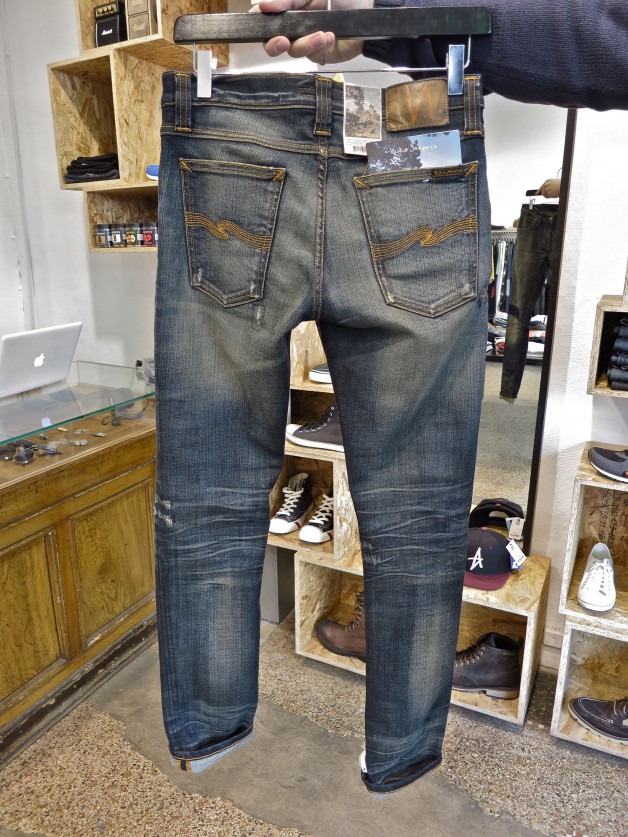 It's no secret that Kristian truly loves Nudie jeans and his collection counts including this pair beat-up Big Bengt Dry Red Selvage. The jeans were used every day for eight months straight before they were washed the first time, and has since been used and washed some more. An impressive and enviable results.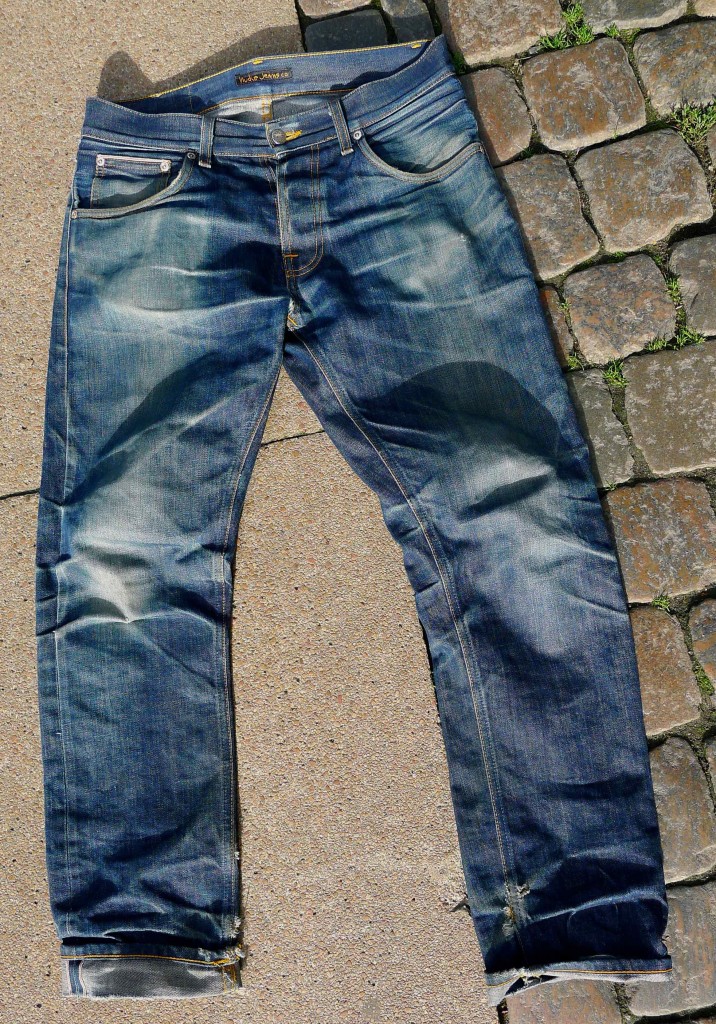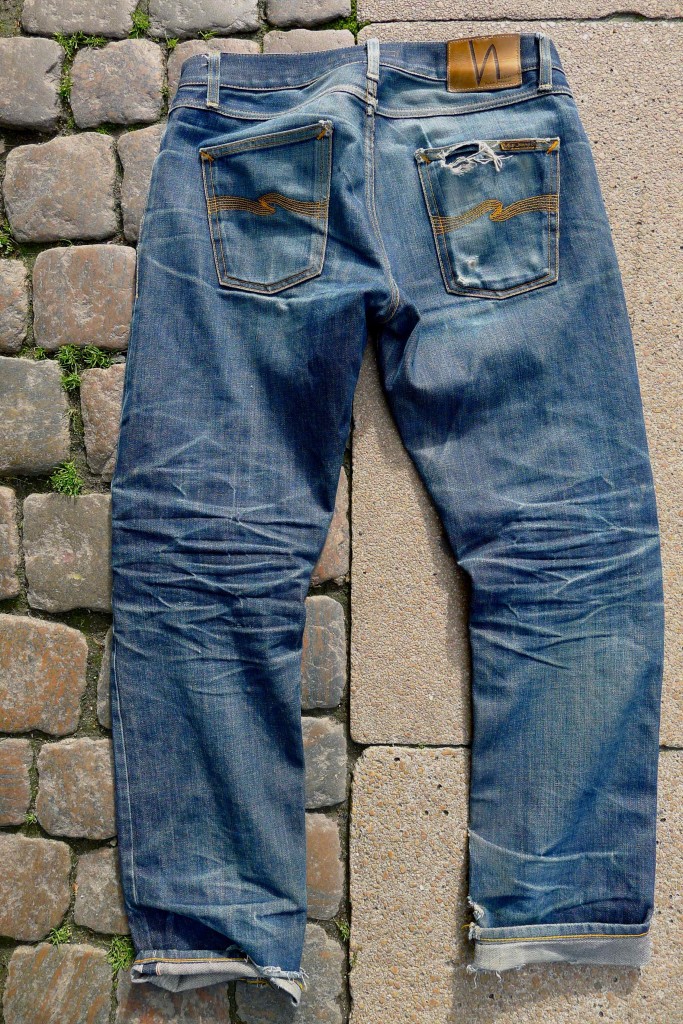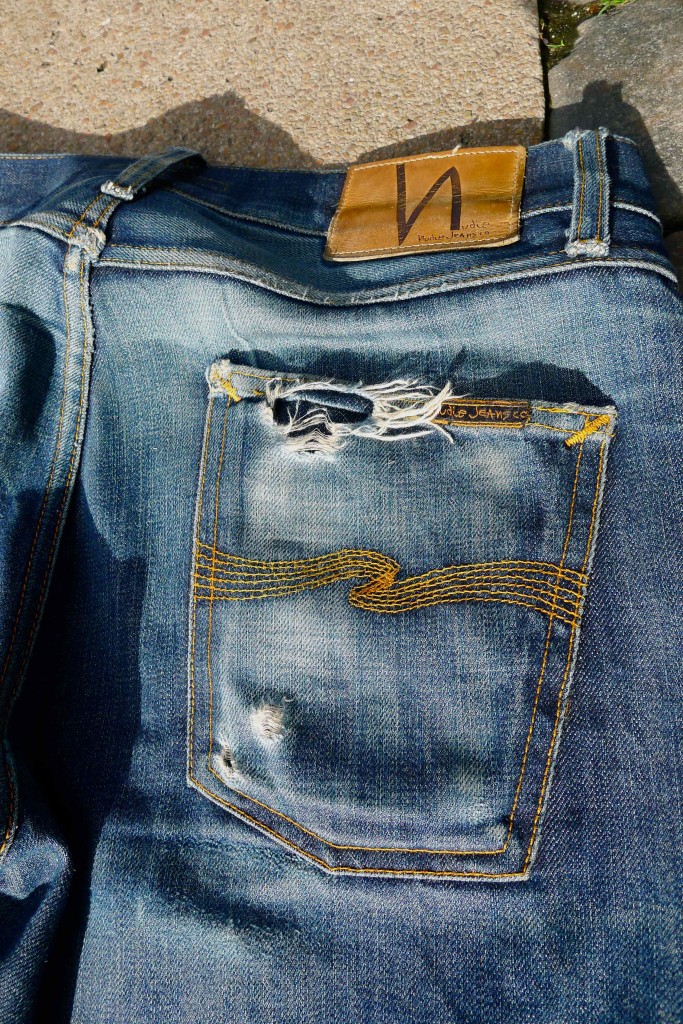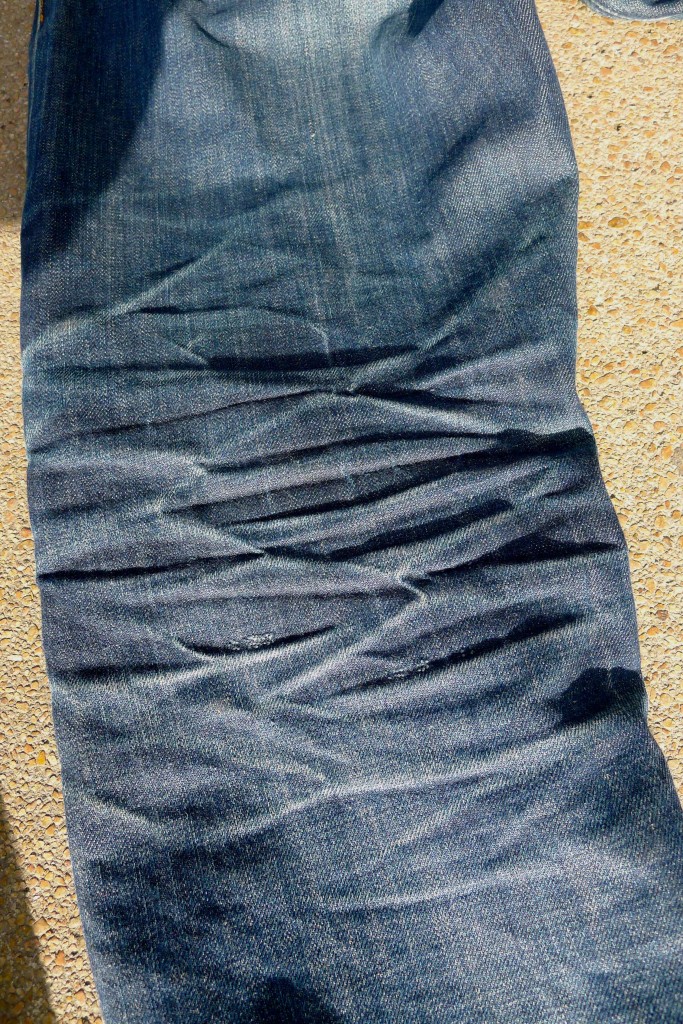 Kristian's own used Nudie wallet compared to a new one.
It may not seem like that much, but do consider that there's only one of each style. kmunch carries brands like Suit, Velour, Junk de Luxe, and Sibin/Linnebjerg in combination with street fashion brands include Le Fix, Emerica, and Altamont. In addition, Nudie Jeans and Knowledge Cotton Apparel add a little sustainability to the shop. For footwear you will find brands such as Adidas, Shoe the Bear, Puma, Faguo, Tretorn, Reebok, Pro-Keds, Wolverine, and Aigle. All in all, an overwhelming selection for the few square metres.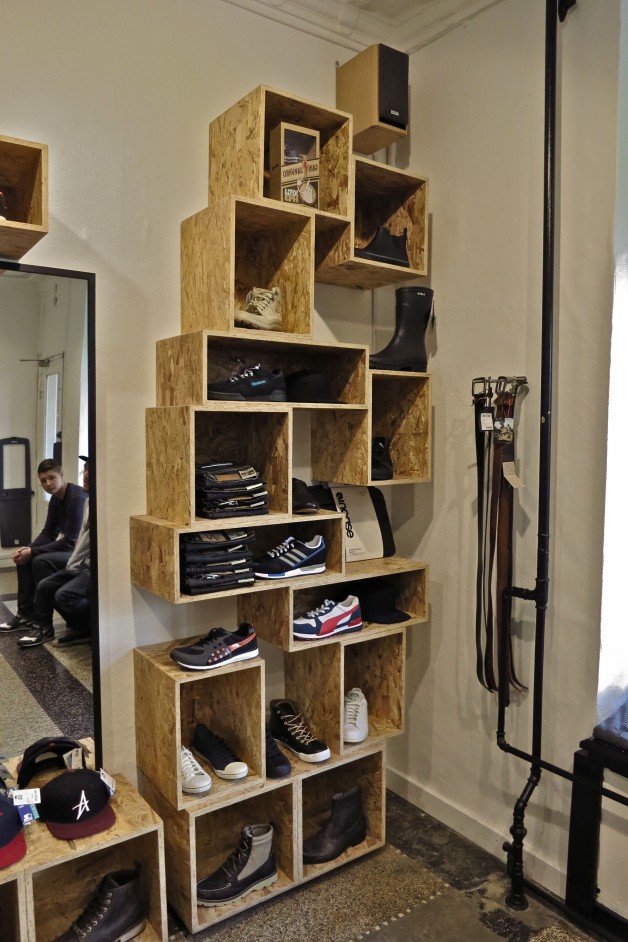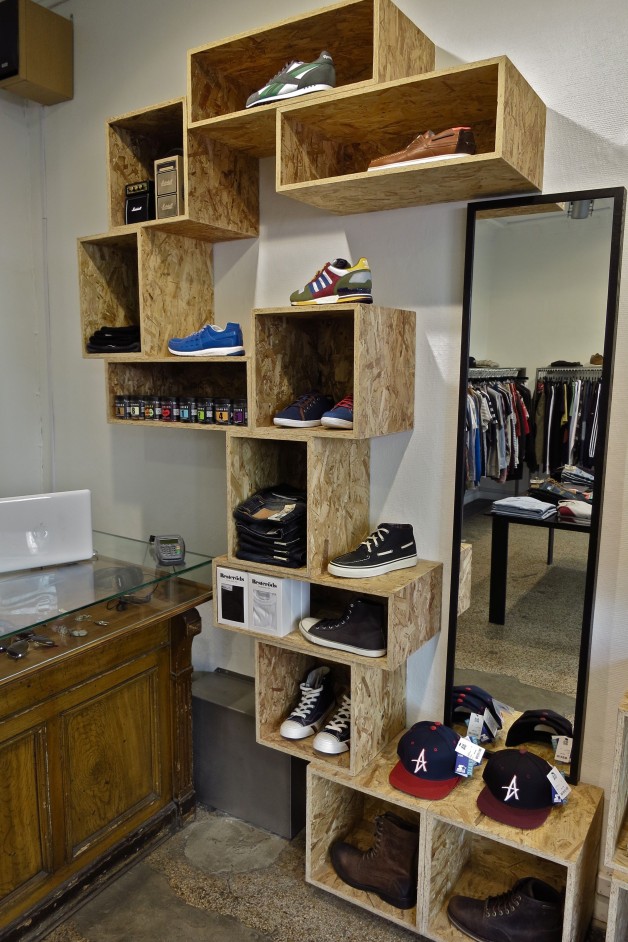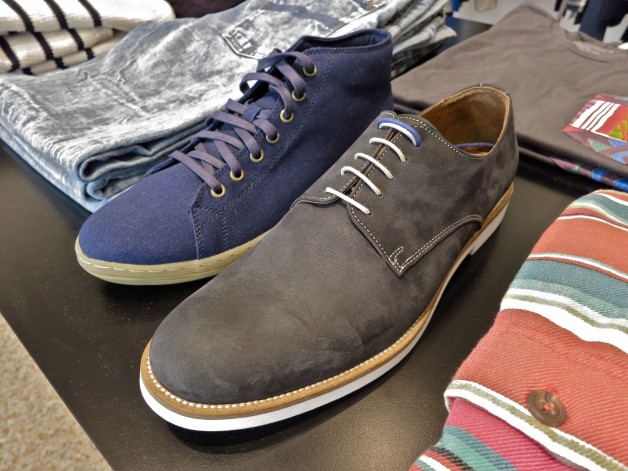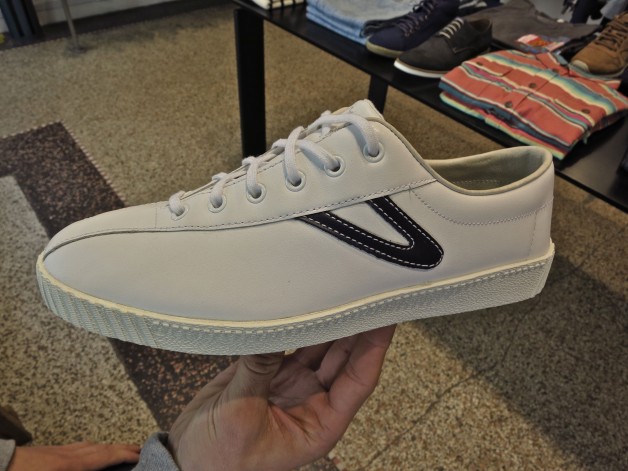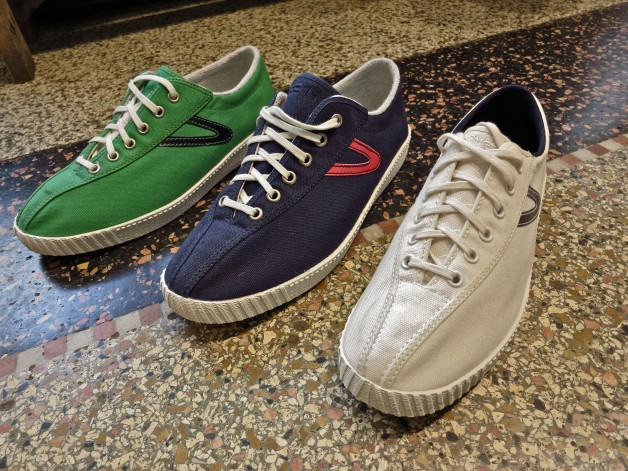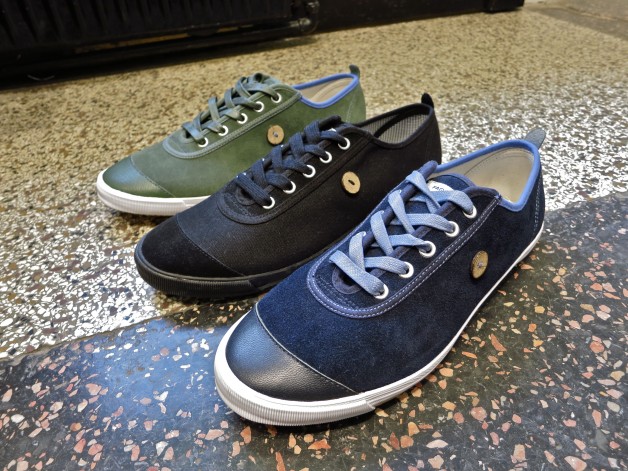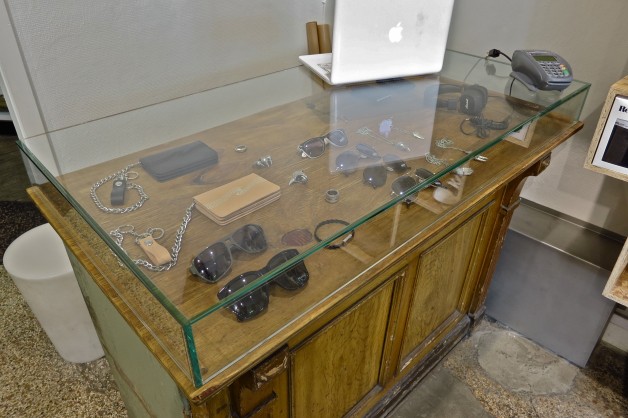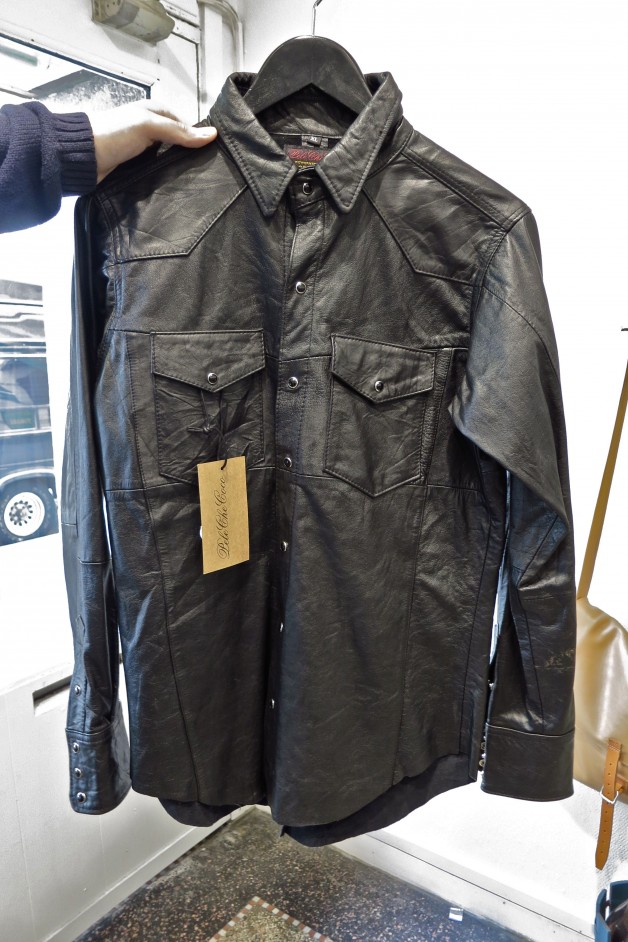 The Danish brand Pepe Che Coco that does remakes of vintage jackets is about very interesting newcomer from last fall.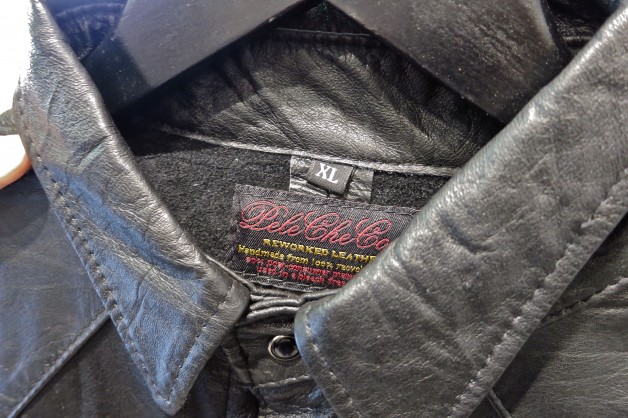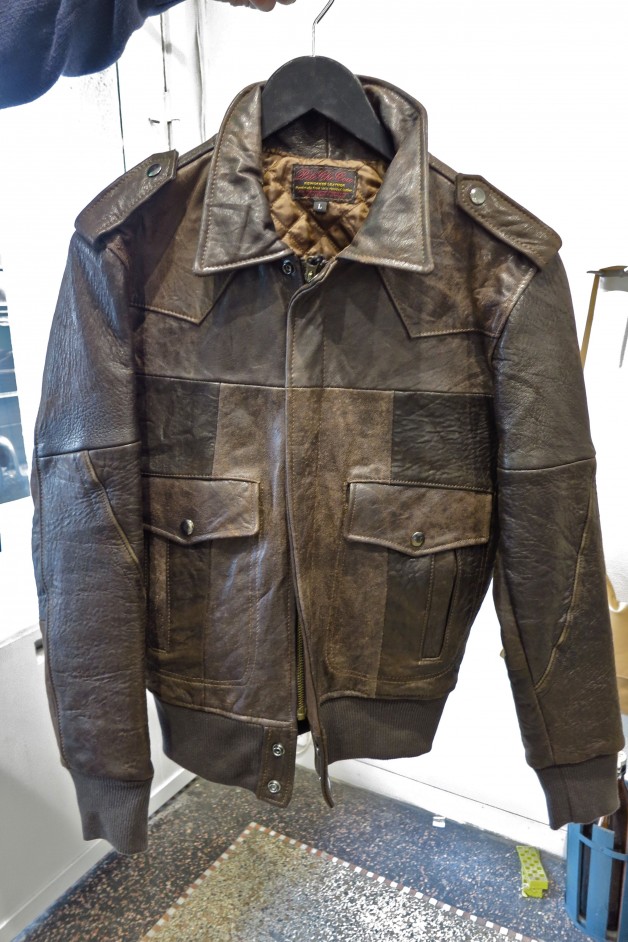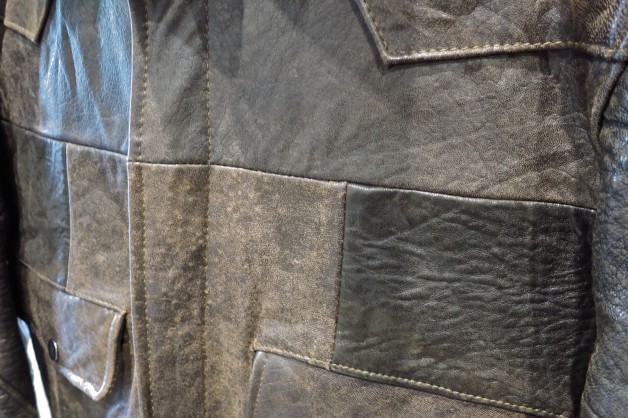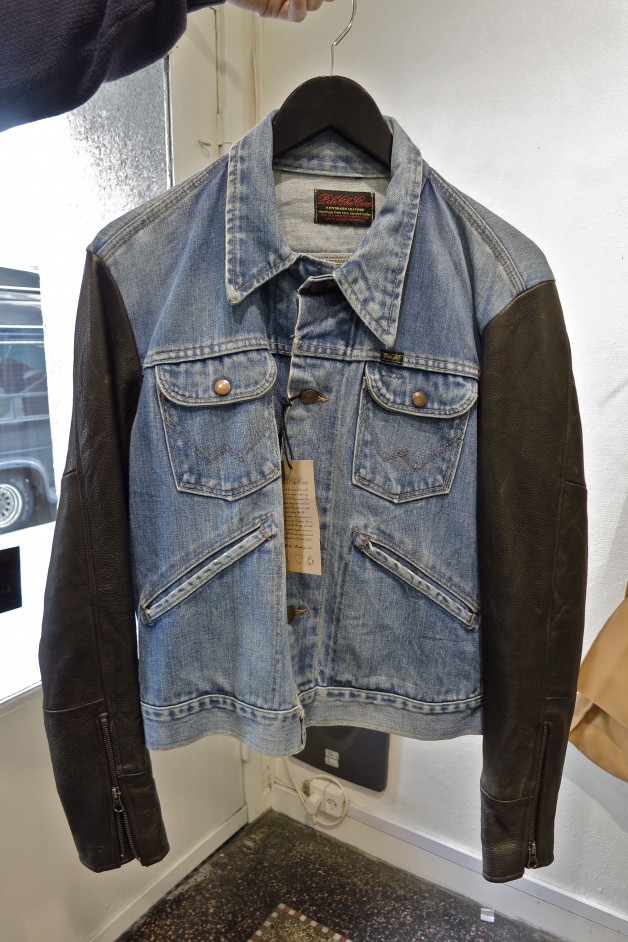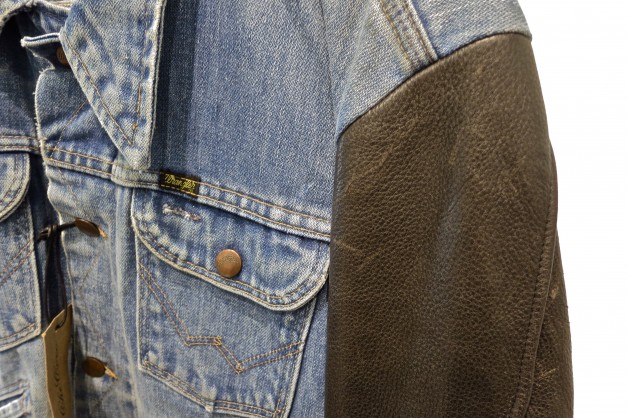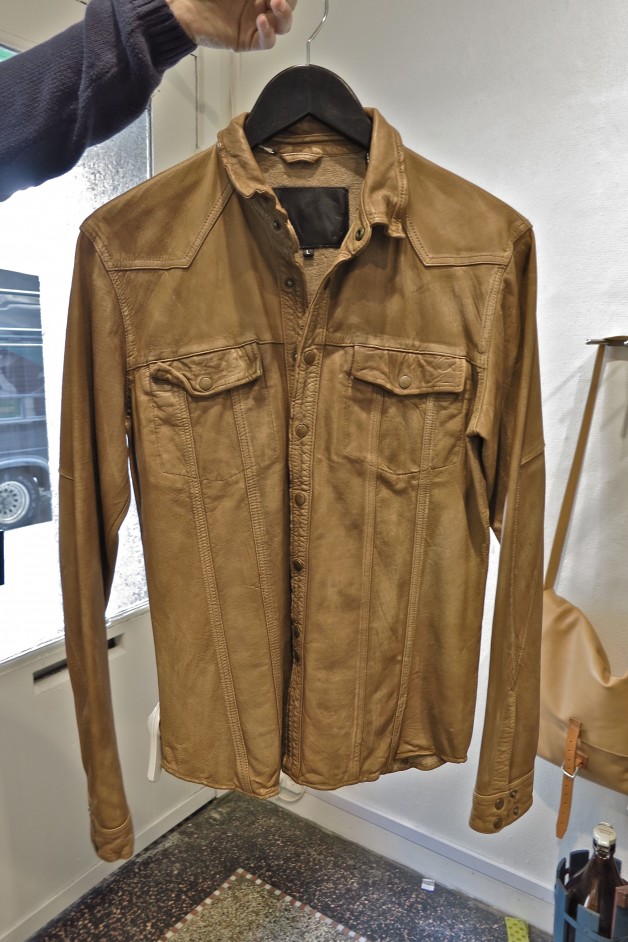 This leather shirt is from Junk de Luxe.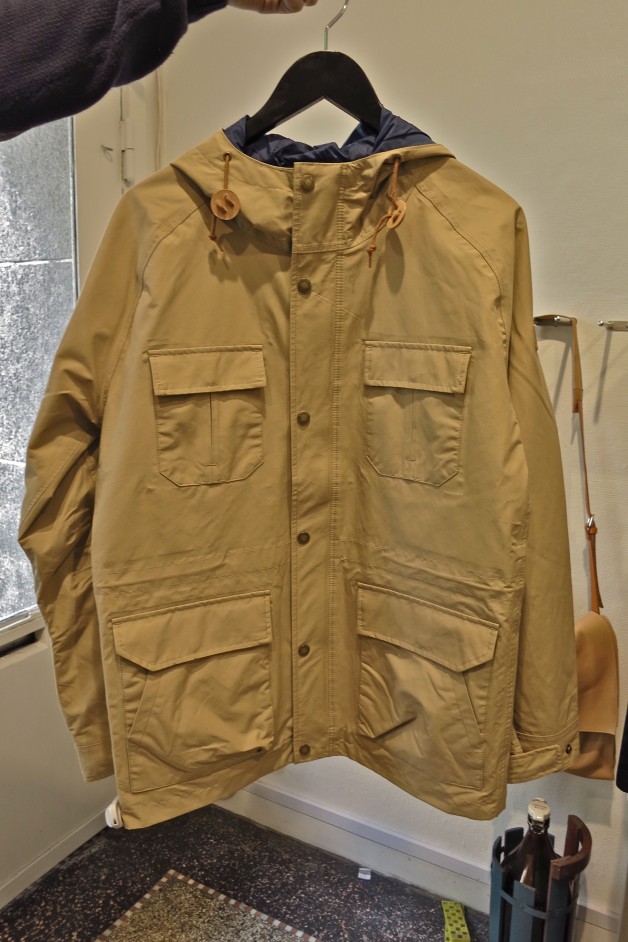 For a rainy day you can pick up a true outdoor jacket from Aigle.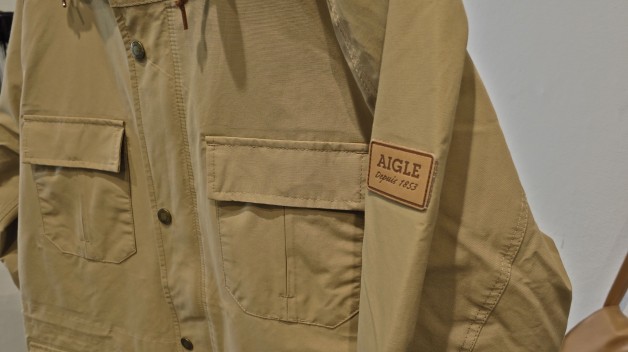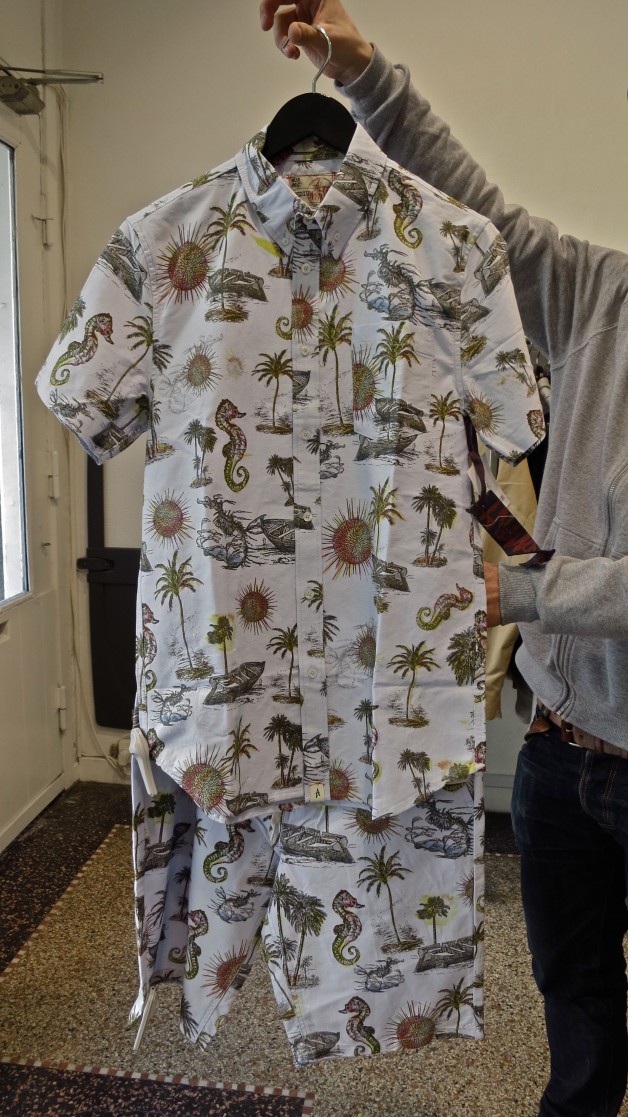 Matching short sleeved shirt and shorts, something you see a lot of right, and I really love the print of this suit.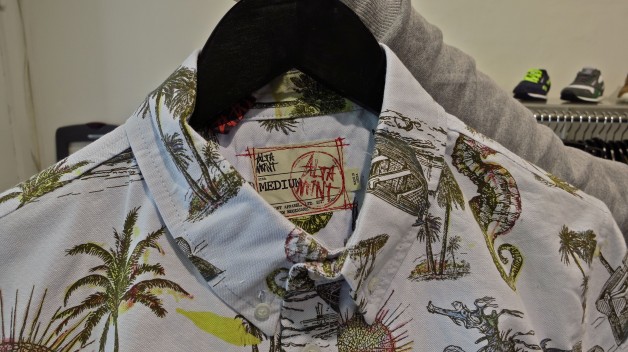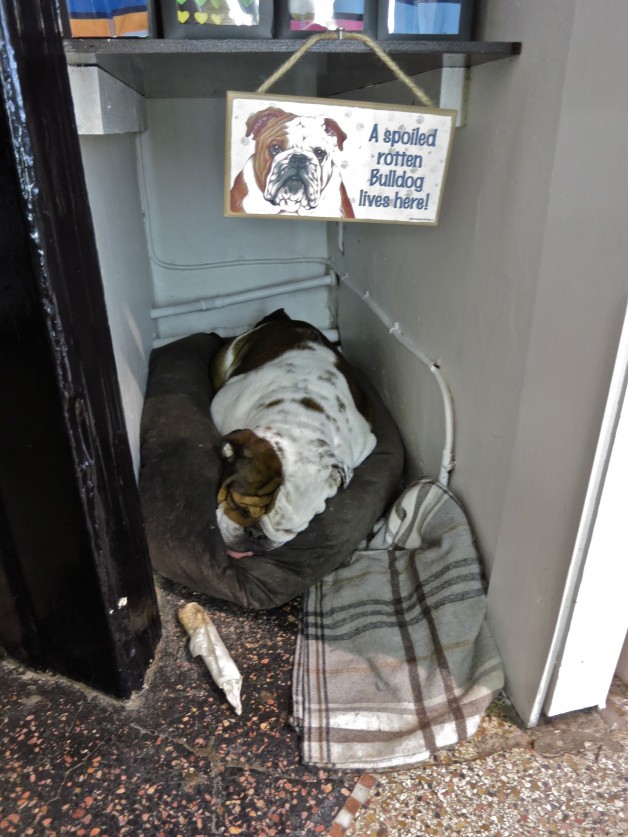 Kristian seldom leaves his three-year-old English bulldog, "Fie Louise" at home.
Contact information of the shop:
Ndr. Frihavnsgade 26, 2100 København Ø, Denmark
Review by Thomas Bojer.