High up there, and I mean really high up there, on the list of places I one day hope to visit is the imogene + willie store in Nashville. With the news of their newly opened Portland store, I have another designation to add to the list.
I have been a huge admirer of the way in which Matt and Carrie Eddmenson have built up their business.
Not only around a fantastic range of clothing, but also around a bricks and mortar place. From the stories I have heard and the images I have seen the store looks to be comfortable and inviting, filled with curios and vintage paraphernalia. A perfect setting for the clothing and accessories they sell.
The new Portland store looks to be no different in terms of atmosphere but it is its own entity unto itself.
Matt and Carrie travelled to Portland a number of times visiting friends and investigating all the city and all it had to offer. When there, they were really surprised to find that both the people and the city felt very similar to Nashville.
The space itself came into their hands through the good relationships Carrie and Matt built up with the brands they work with. When a space opened up right next door to one of these brands, Tanner Goods, everything naturally fell into place.
A place for everything
Smaller in size than its Nashville big brother, this posed its own challenges. The store had to function in the same way as the Nashville store. Everything had to have a place.
The store is built around the fitting rooms and spreads out from there with everything naturally finding its place. As Matt explains:
"I personally really enjoyed letting the room develop on it's own. Although we feel the Portland store is very much an extension of the store in Nashville, it certainly has it's own unique character."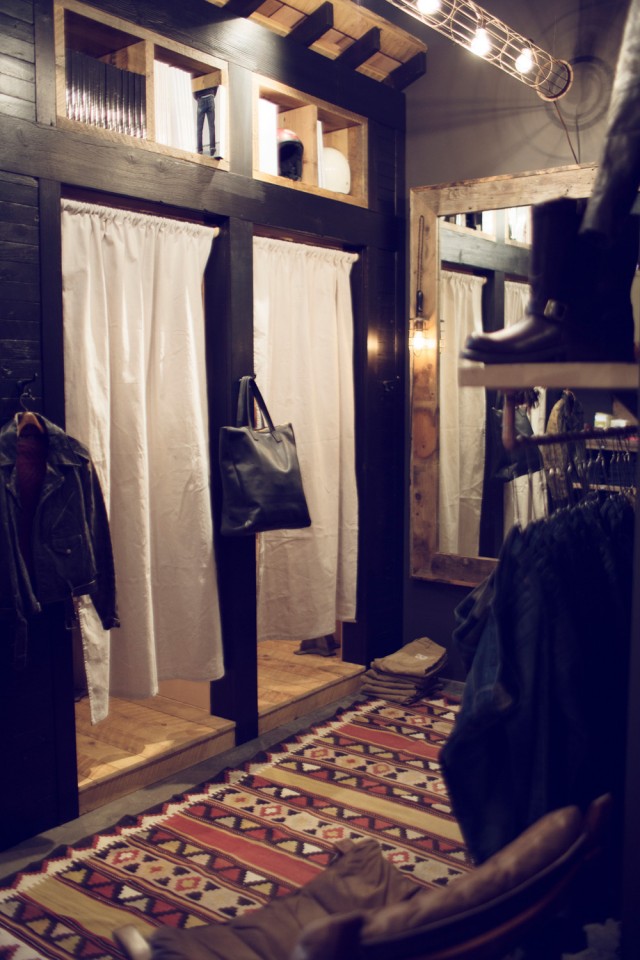 Looking east
They looked to Japan for inspiration.
The architecture and interior design in Japan makes excellent use of limited space while remaining functional and aesthetically beautiful.
One stunning use of the Japanese influence is the fitting room wall. The process is known as "shou-sugi-ban". It not only cures the wood but also gives a look that can only be achieved in this way.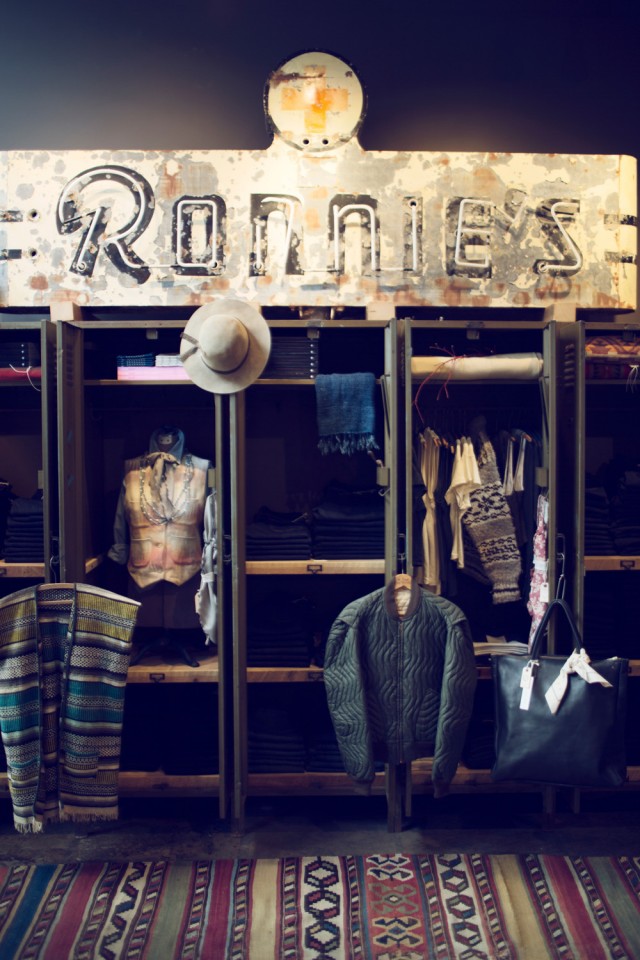 The blending of weathers
The feeling of the two cities may be similar but the climate is certainly not. Matt and Carrie are using this difference to full advantage, pulling this into their thinking for the upcoming Imogene + Willie collection. We are really looking forward to seeing the results.
Community spirit
The store opened its doors just a short time ago but already it has become part of the community. From the people they hired to fit out the store, to the staff, to their customers. Matt and Carrie have found the people of Portland to be incredibly supportive.
With the two stores, their wholesale business, the webstore, and the imogene + willie collections, Matt and Carrie have a great deal to keep them busy. However, given what they have achieved so far, I can't imagine that these two will be resting on their laurels. When I bring up the subject Matt simply answers:
"let's just say that we really love Chicago and about a thousand other cities!"