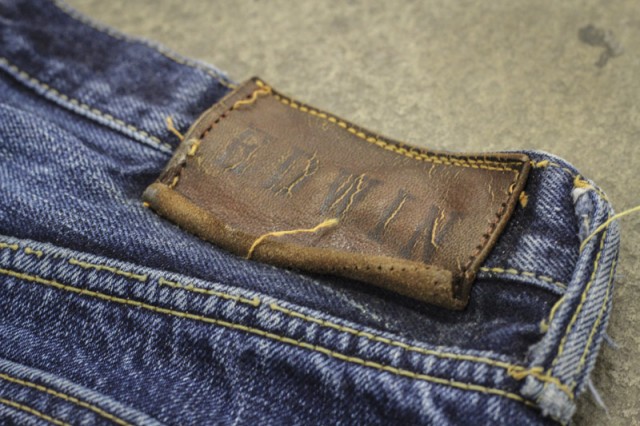 Last week I had the pleasure of meeting Rey Gautier, creative director for Edwin Europe, and while we were talking about the Japanese collections and especially the Vintage stuff, Rey mentioned he had a couple pairs of the 50's jeans that he had being wearing in. Let's just say he did a pretty good job. Since he joined Edwin about four years ago, Rey has been living in France with his wife and four children where he has been rebuilding a century old house with mud and straw walls from the ground up. While working Rey naturally wore his Vintage 50's jeans. Obviously, it matters a lot what you do while wearing in your jeans.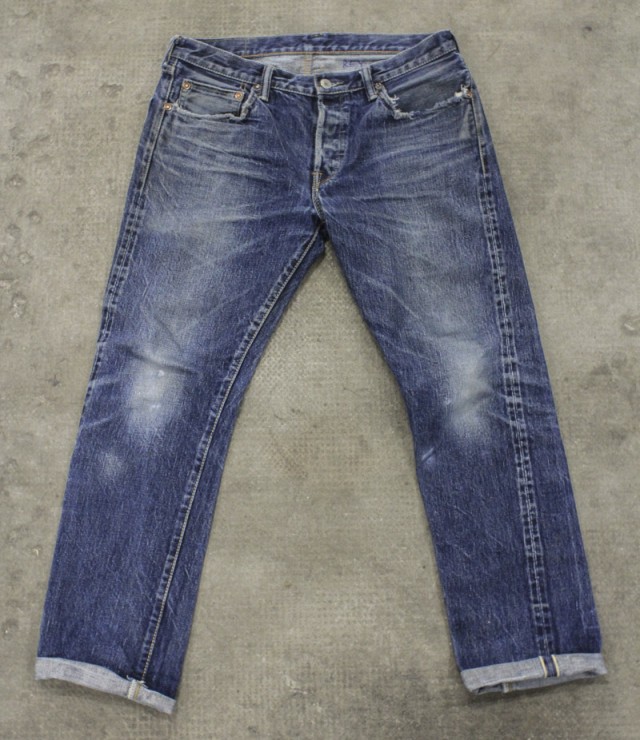 I've seen other bloggers refer to the fit as 1947-ish, but this is certainly not the case. The fit is a slim 50's silhouette with a contemporary waist (i.e. not too high) and big pockets placed far out on the hips. The fir compares much better to the 1954 501Z if we have to stay in the world of Levi's.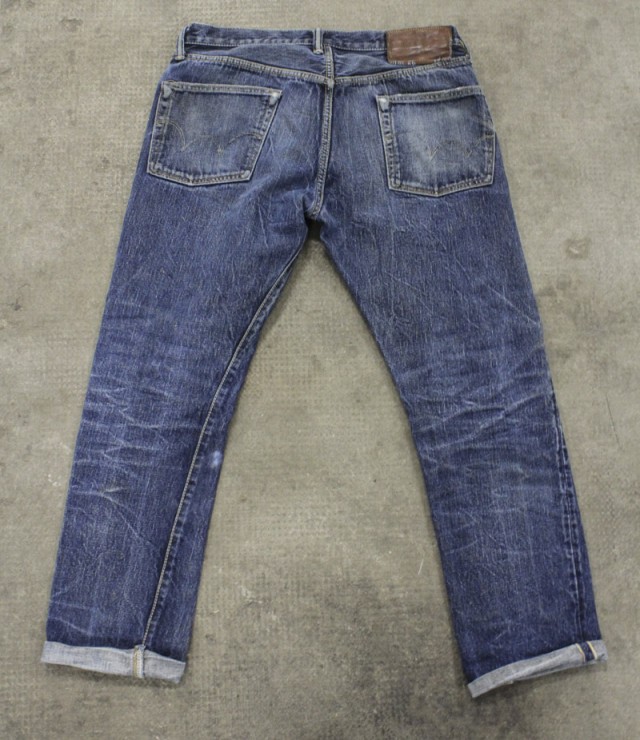 If these aren't some of the sickest train tracks that you've ever seen, then I don't know what is (please show me). This may at least very well be the most authentic tracks I've personally ever seen on a reproduction jean – they look completely like something you'd find on a vintage Levi's from the 50's. Rey has been wearing the jeans for a couple years and he wore them without any wash for first 6 months. Since then they've been washed about once every month.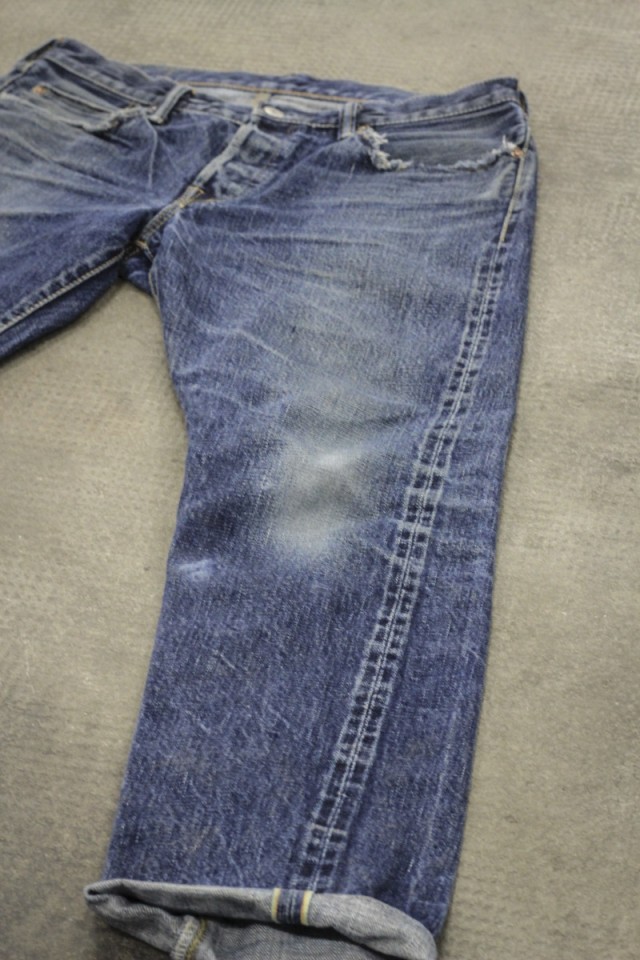 From all the hard work, Rey ripped the pocket opening, and even though it has been repaired a few times it's due for another.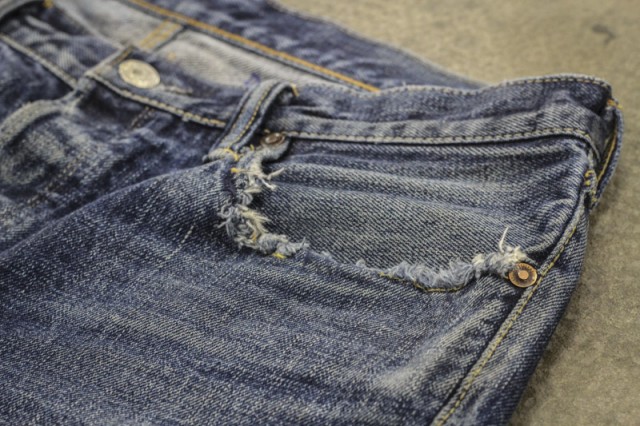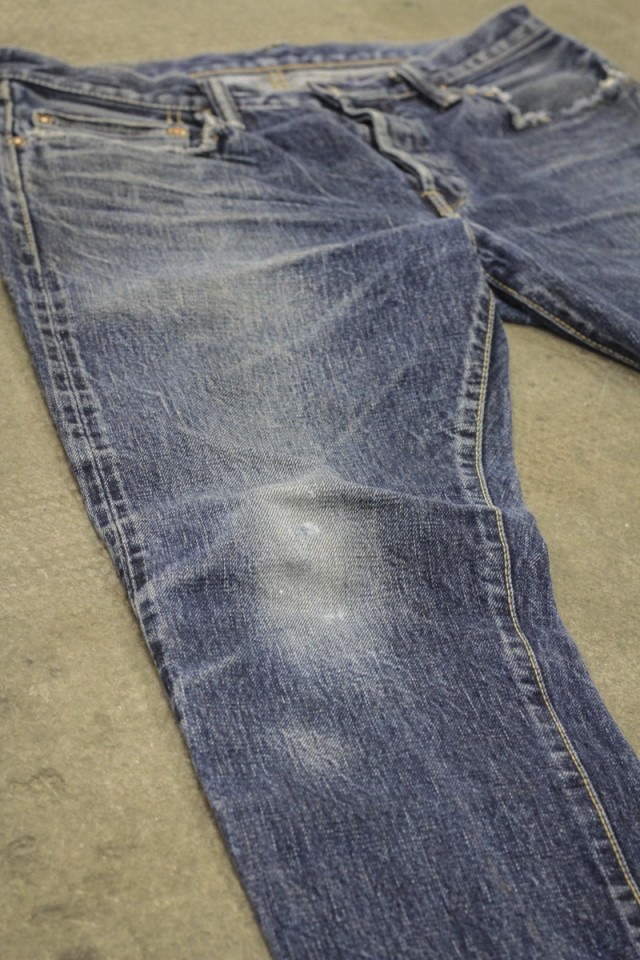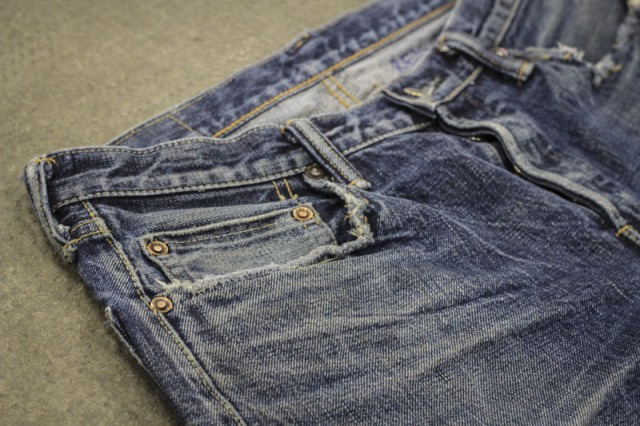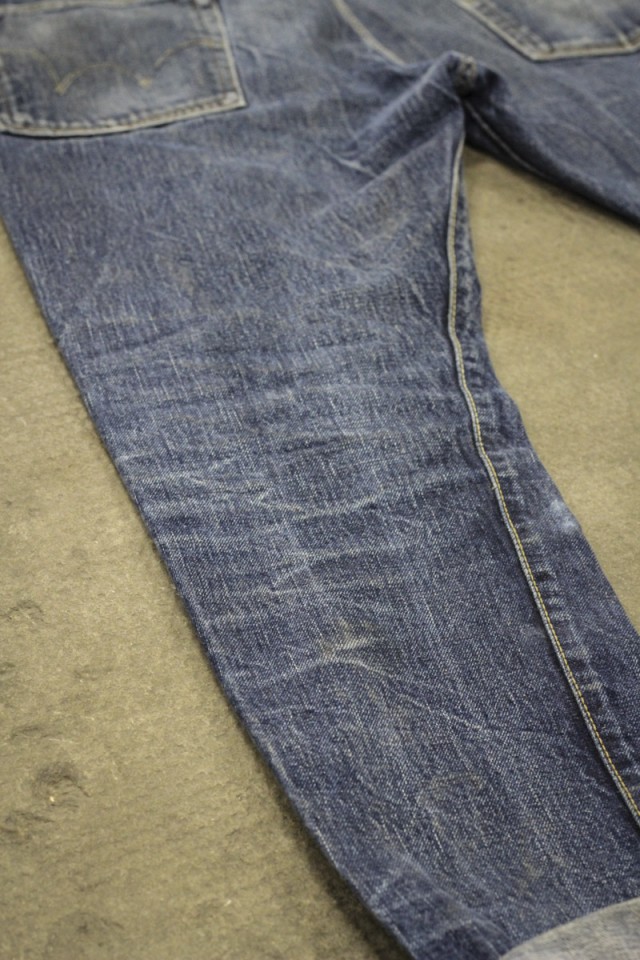 The hidden rivet is slowing coming through the 14 oz. Nihonmenpu milled Rainbow selvage denim.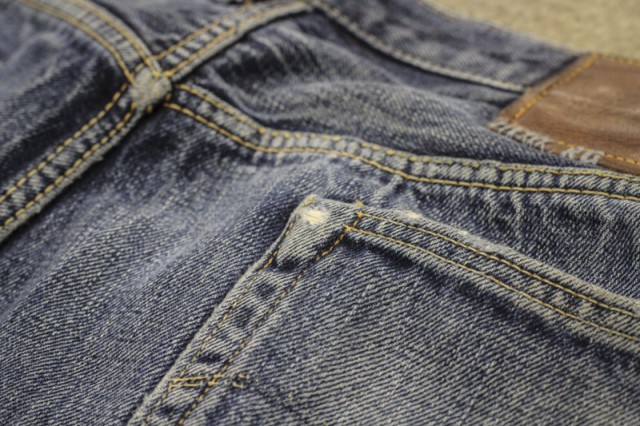 The leather patch is unchromed and it shrinks like hell, so Rey had to stitch it up to avoid it for ripping itself off.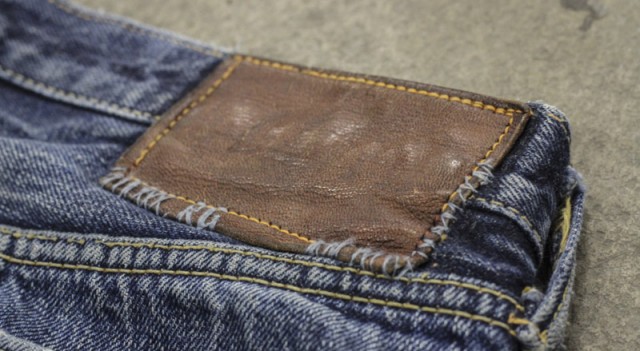 The archuit (yes, that's how Edwin spell it) has also partly been torn off.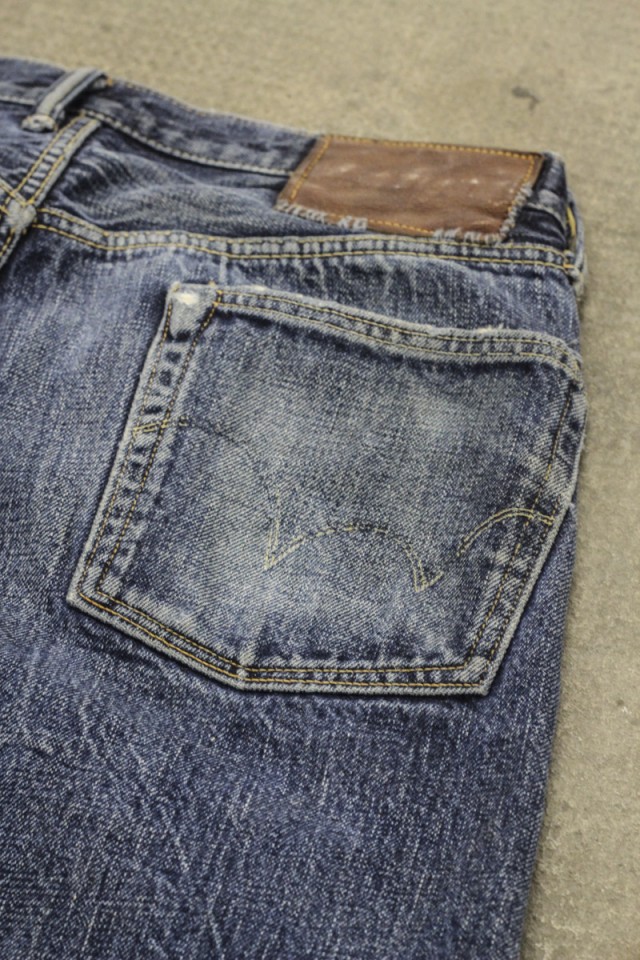 Here's the second pair that Rey has been wearing in. Not washed as much and with a lot more indigo left in them.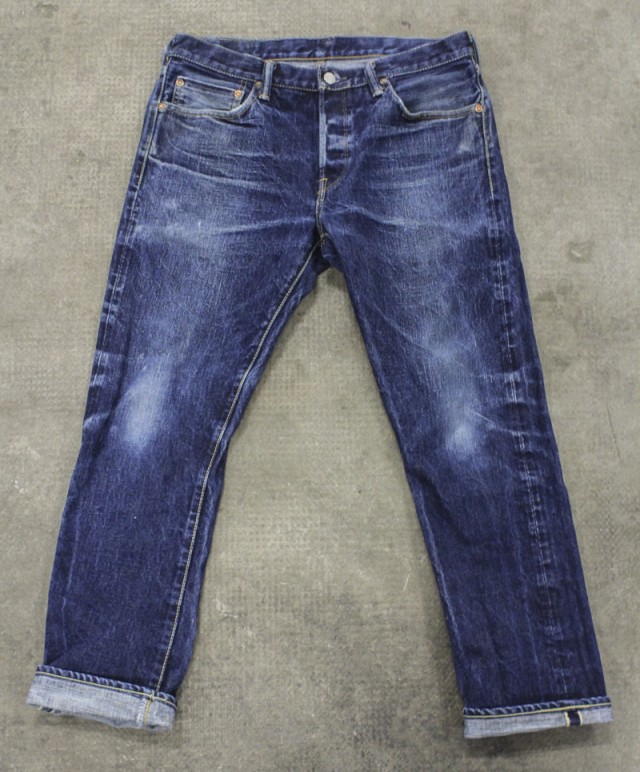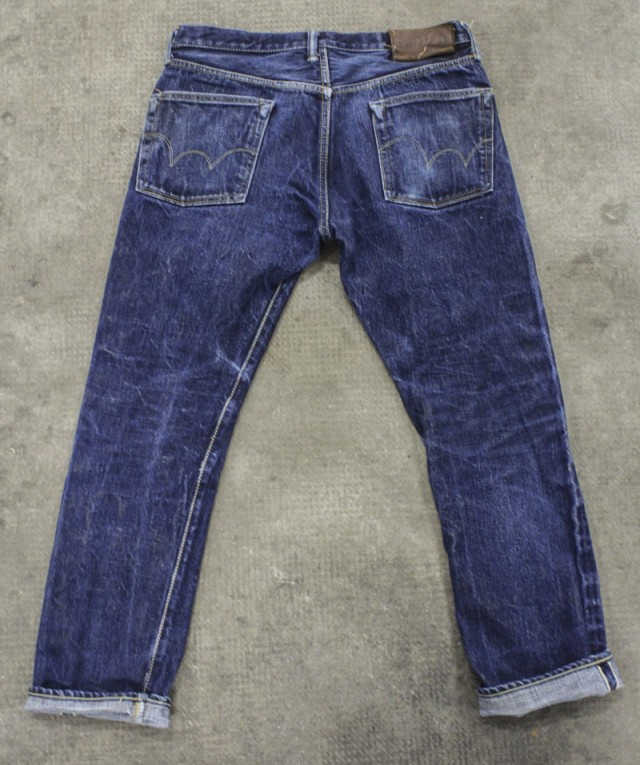 With the leather patch on this pair (detail shot in the child poster) Rey didn't get to patch it up and as it shrunk it busted the seams.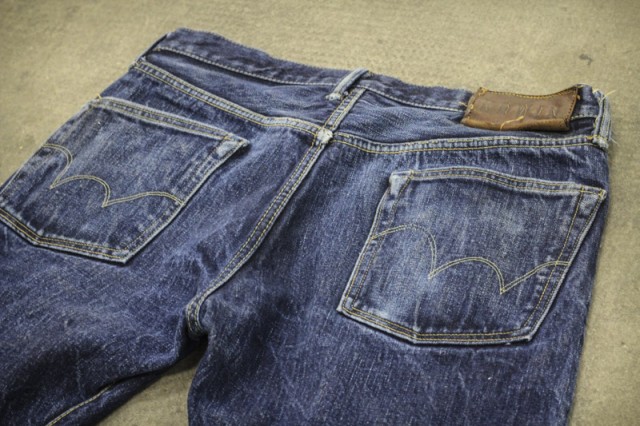 Rainbow selvage, Edwin trademark since 1963.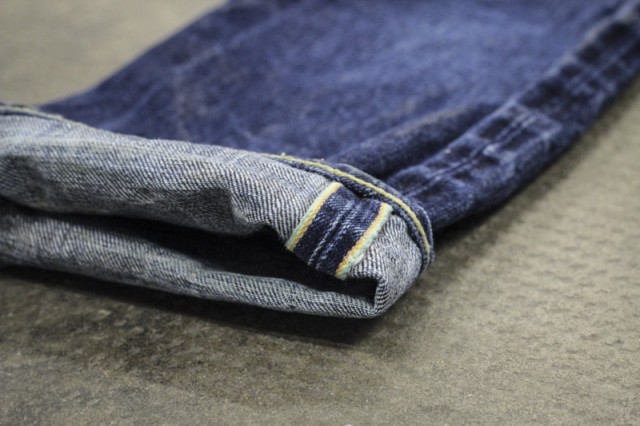 The tracks on the second pair are also pretty decent and I love those deep indigo pools.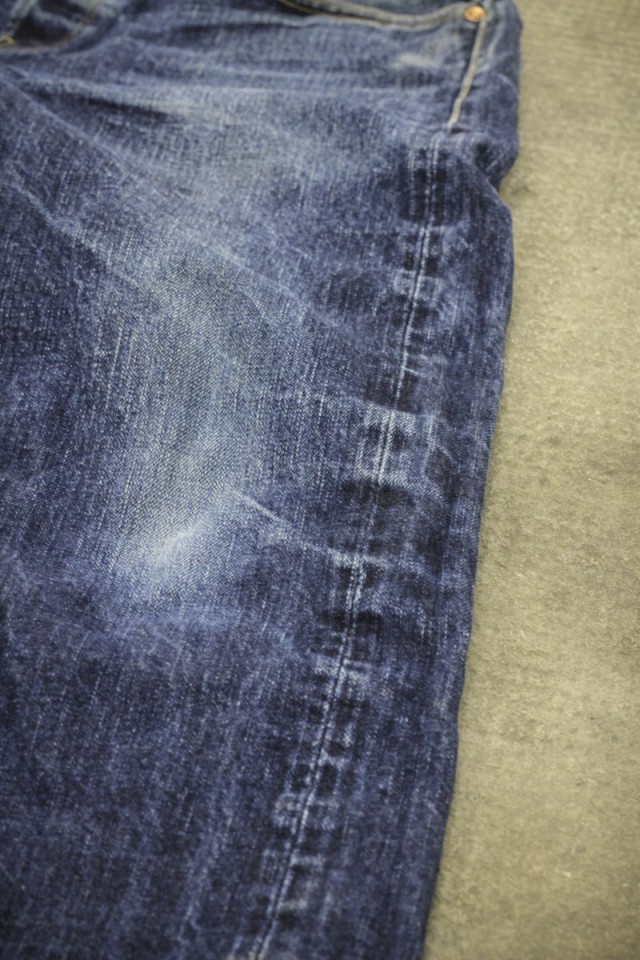 To get a glimpse of the jeans in action, watch this video by Jacket Required trade show in London posted on Edwin's 'Journal'.