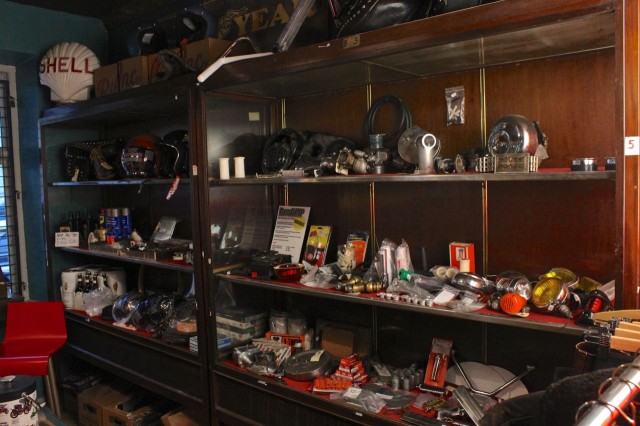 "They're not scared of you. They're scared of what you represent to 'em." This is how George (Jack Nicholson) sums up the essence of what the biker culture represented in the 1969 cult movie Easy Rider. Even though criminalised and drug-financed hardcore biker gangs still shake down our society now and then, a new and more civilised biker culture is flourishing in the Copenhagen area with workshops like Wrenchmonkees and Customs From Jamesville. Most recently, back in March this year Copenhagen got itself its very first supplier of "vintage motorcycle spare parts, obscure accessories and junk you didn't know you needed." And it's the only supplier of Eat Dust in Denmark too.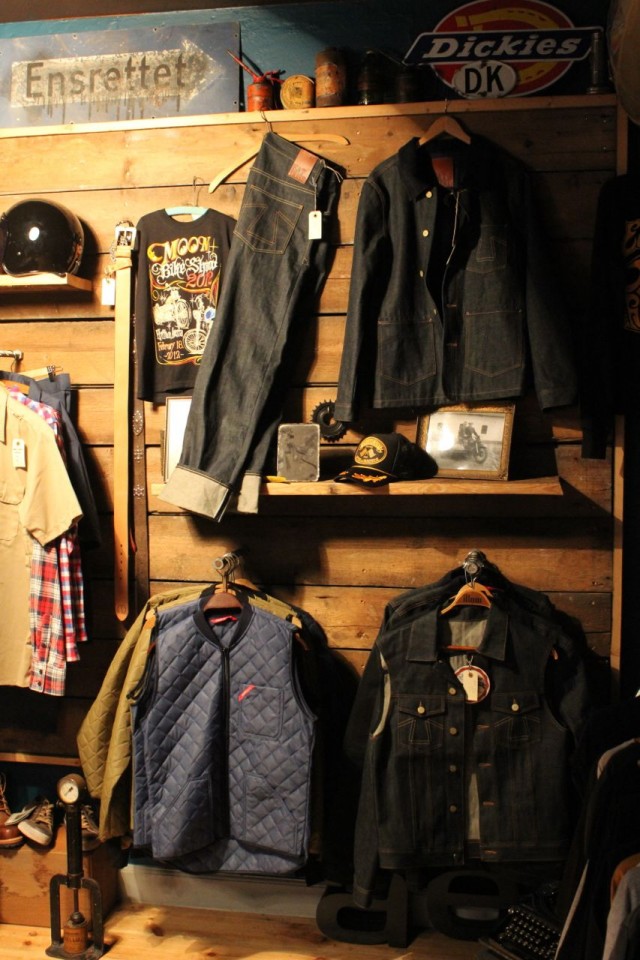 You can get yourself a complete Eat Dust denim outfit at Motorious along with quilted jackets and vest from Engel Original.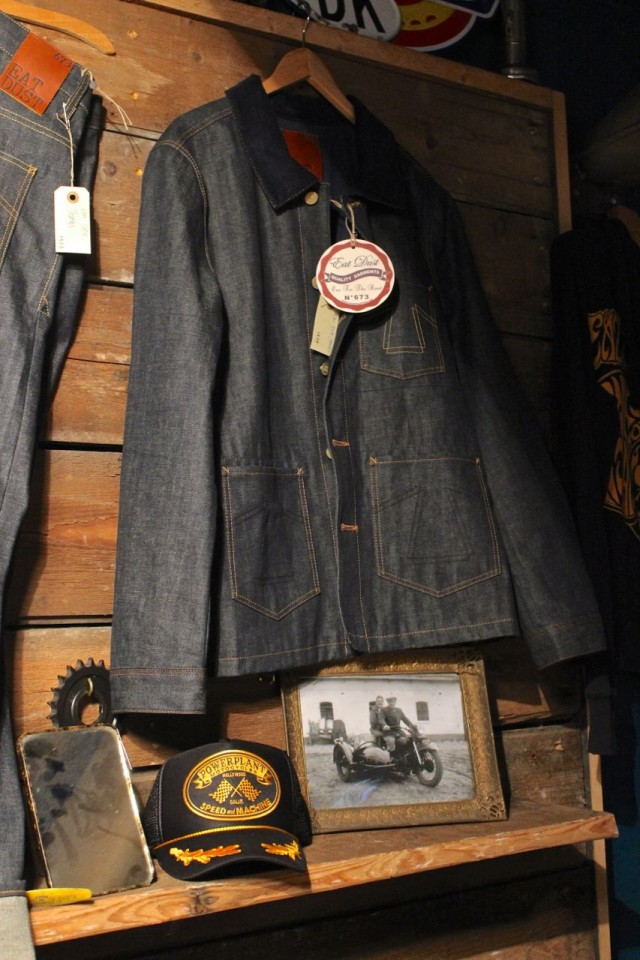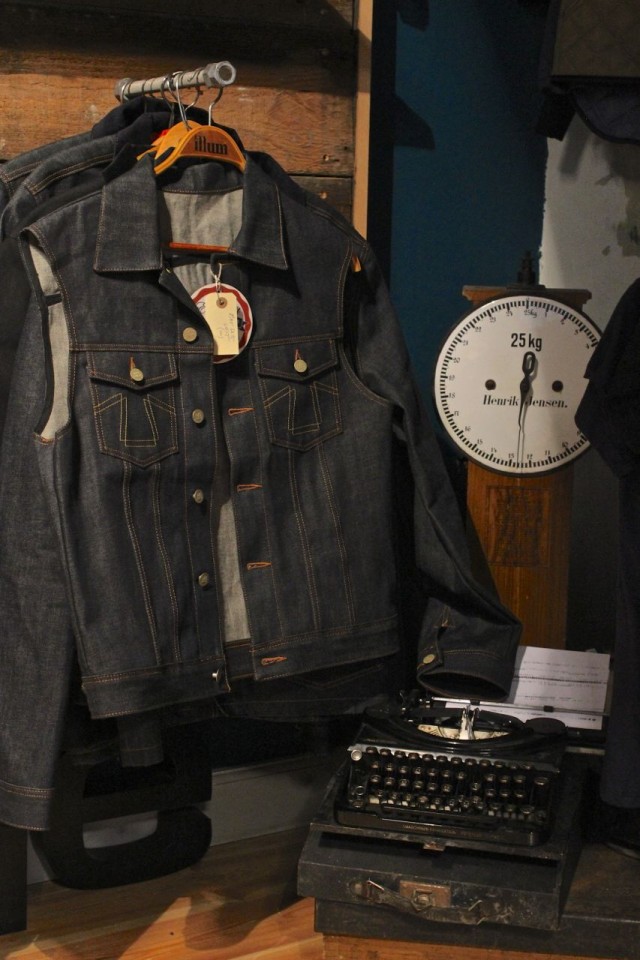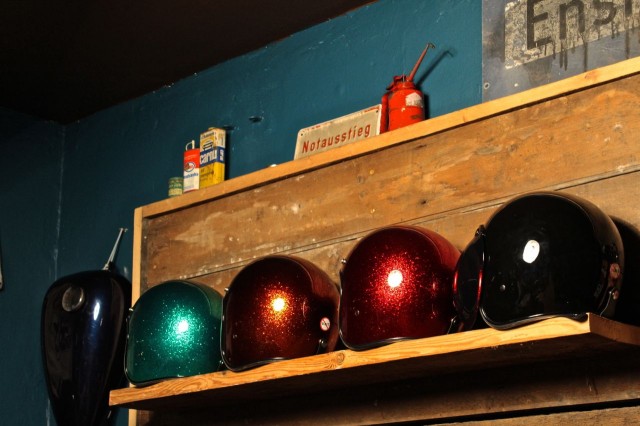 Co-owner Lau's bike sitting inside the shop.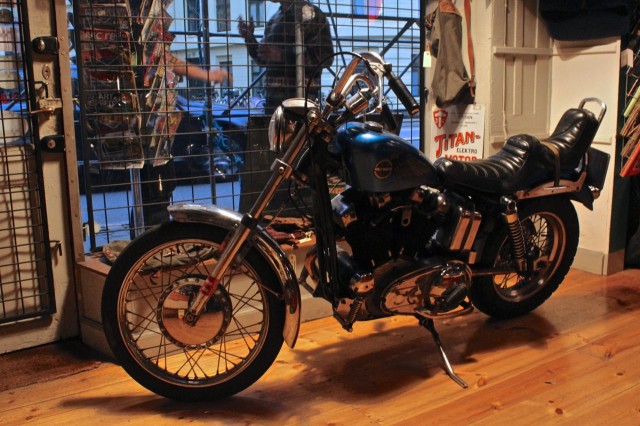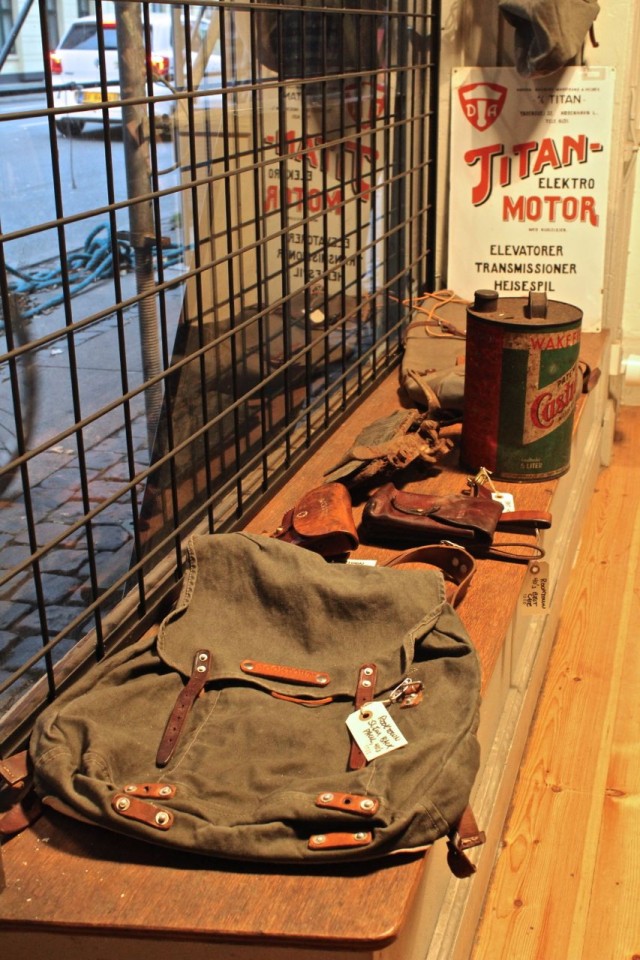 Redesigned Swedish army bags and accessories from Rooktown and American motorcycle boots from Frye.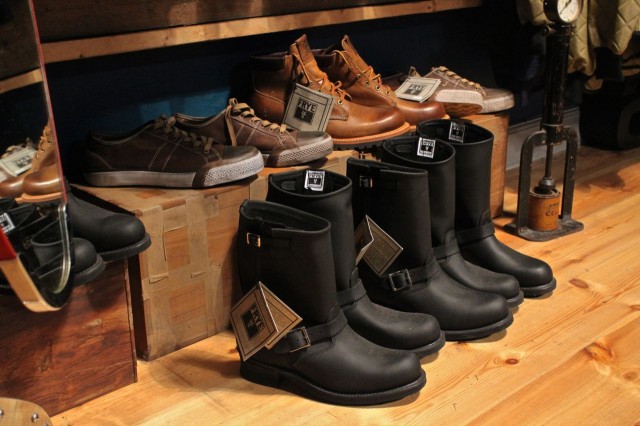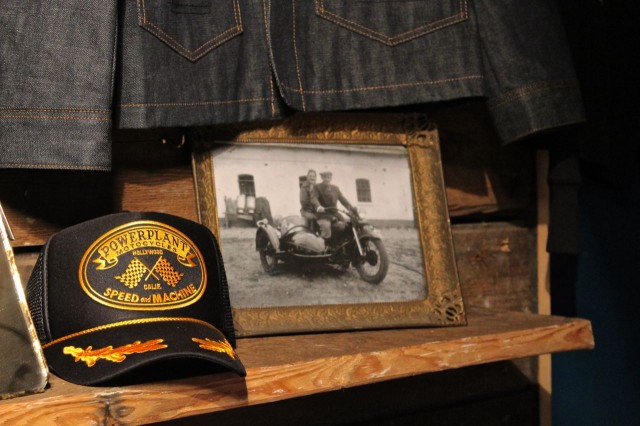 Motorcycling runs in the family.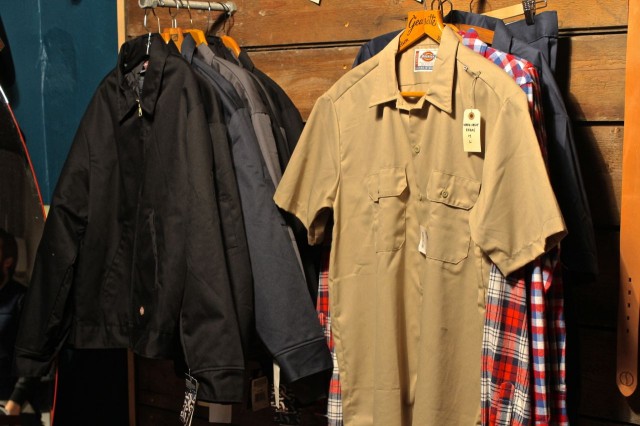 This old radio actually works. Co-owner Lau is a bit of a magpie and he picked it up for a few ducks somewhere out in rural Denmark.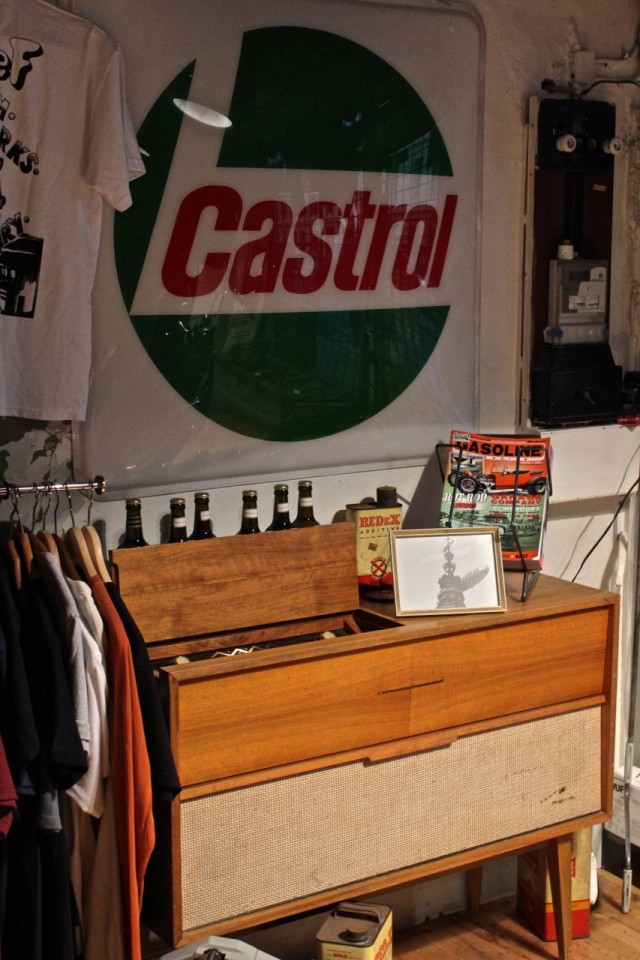 The wall of spare parts is the heart of the shop.
As almost any else in the shop, the armed bandit is vintage dating from the 60s (or something like that).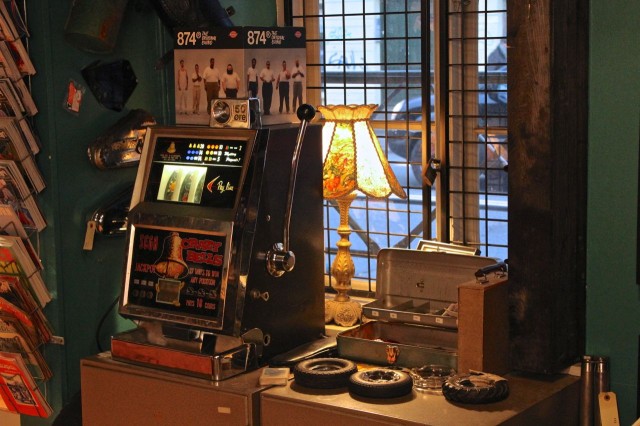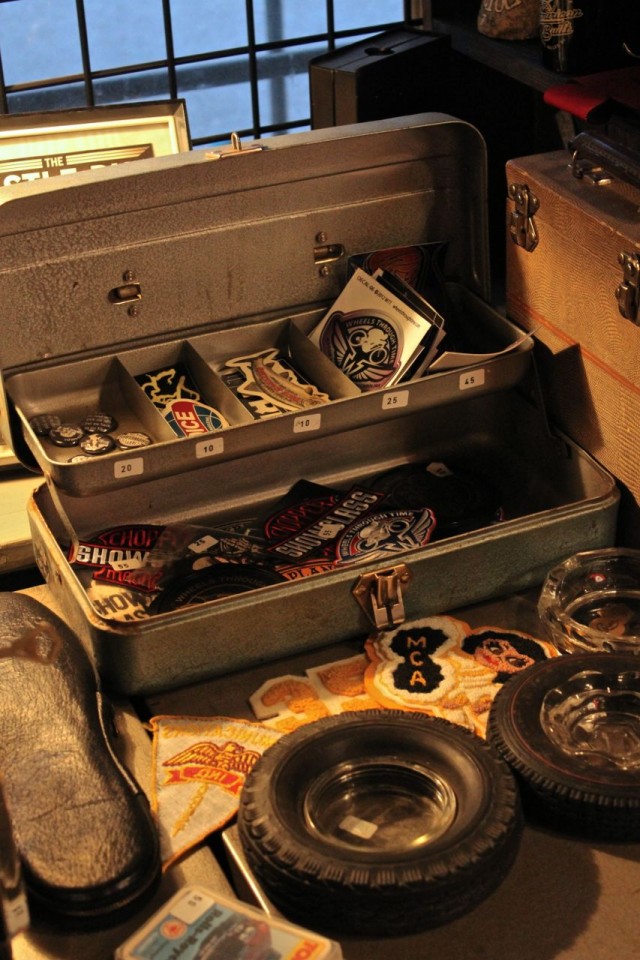 Plenty of vintage Scandinavian motorcycle magazines for sale in the shop.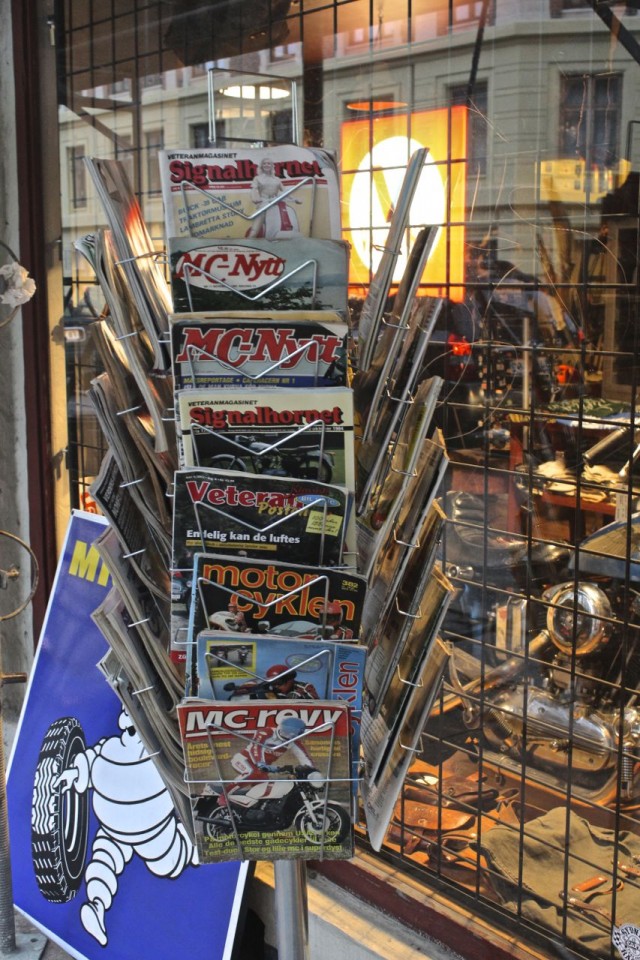 The original KD's biker glasses.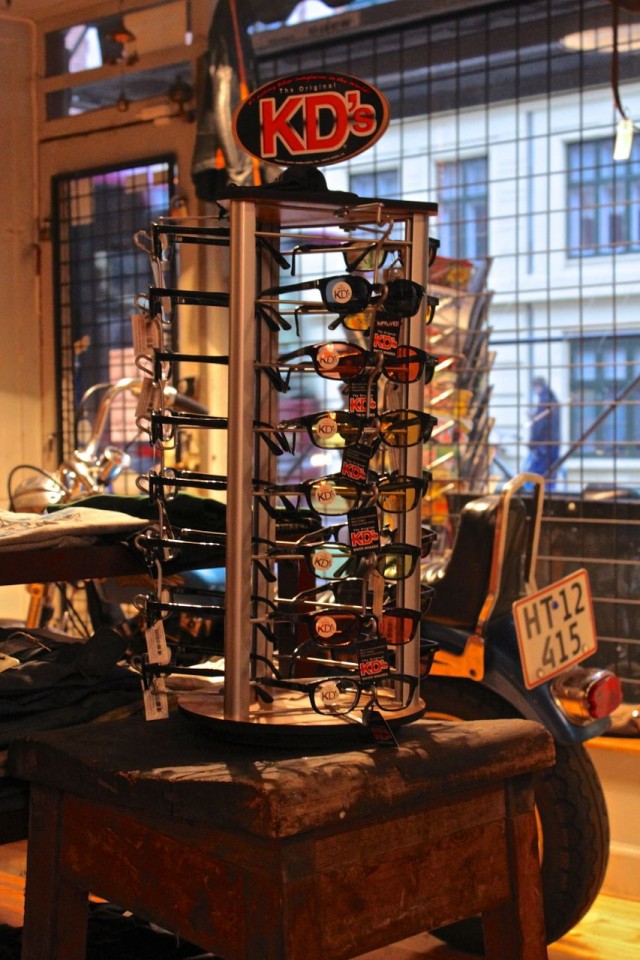 The shop is open Wednesday through Friday from 12.00-18.00 and Saturday from 11.00-15.00. Below you'll find the contact information of the shop:
Enghavevej 10, 1674 Copenhagen V, Denmark
+45 25 12 10 95