What 18 Months of Hard Wear Can Do To a Pair of Lee 101S Jeans
Next to the Levi's 501, the Lee 101 is arguably one of the most iconic jeans fits. As a tribute to the company's heritage, the '101' collection of contemporary fits based on archival classics has strengthened Lee's position in the commercial premium denim market. Today, Lee has clearly stepped out of the shadow of Levi's and have in many ways gotten ahead in terms of coolness. We took a closer look at one particular jean that has helped pave the way for Lee's newfound attractiveness: the Lee 101S.
The core product of the 101 collection is the 101 jean, which comes in various fits and fabrics. First introduced in 1924, the 101 evolved over the years.
The 101 Slim Rider, which the contemporary 101S is based on, was first marketed in 1941 when Lee brought in rodeo star Turk Greenough and his girlfriend Sally Rand (who was an exotic dancer) to re-tailor the existing fit and make it tighter. Rand used a stapler to make the thighs slimmer, however, kept the hems wide to give room for boots. Being a contemporary fit, you won't find any bootcut on the 101S.
The pair of 101S jeans featured in this article has been worn by shop owner and Danish denim enthusiast Henrik Brund every day for approximately 18 months at the time of photographing them. They've only touched water a couple of times, and they got their first soak after a solid 8 months of daily wear and tear.
The denim is a 13.75 oz. left hand Japanese Kaihara, which obviously fades extremely well. Henrik has had the jeans repaired numerous times, especially around the knees.
The design of the 101S keeps evolving. Since Henrik picked up his pair around 2011, the buttons and the rivets have been updated along with other details such as the stitch length and thread thickness, belt loops and leather patch. When Lee 101 was first launched the jeans were sewn in Poland, today production has moved to Turkey.
Contrary to the straight fit 101Z, the 101S has a button fly and the silhouette is noticeably slimmer. The back pockets naturally feature Lee's iconic 'Lazy S', which was introduced in 1944. Let's take a closer look at how the jeans fade.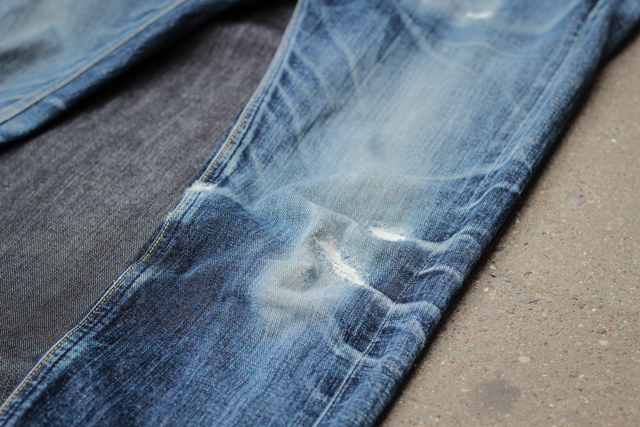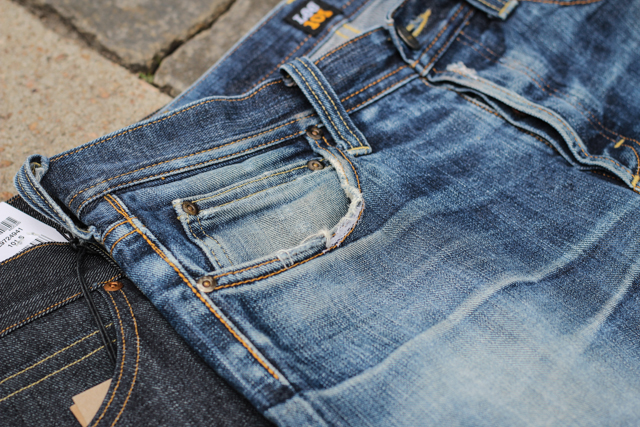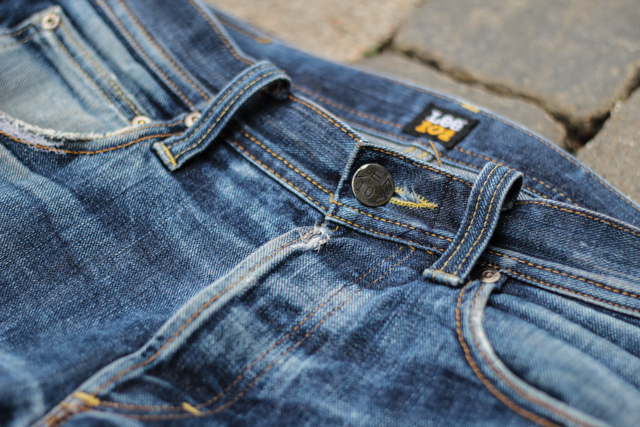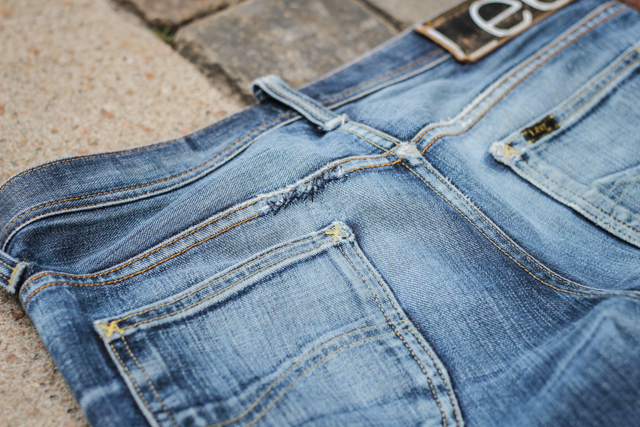 The Lee 101 collection is sold at various webshops, mainly European, and Cultizm in particular has a decent selection.