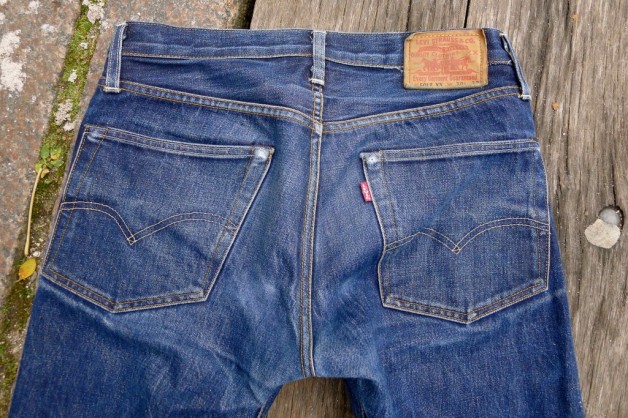 The year is 1954. Marilyn Monroe just married Joe DiMaggio, Bill Haley & The Comets pioneered rock 'n' roll with their version of "Rock Around the Clock," Ray Kroc founded McDonald's and James Dean was cast to East of Eden. But 1954 was also the year when Levi's introduced their popular 501 waist overalls (as their were officially called back then) to the East American consumers in a modified version with a slimmer silhouette and a zipper instead of buttons. Those wild at heart immediately embraced the rebellious blue pants.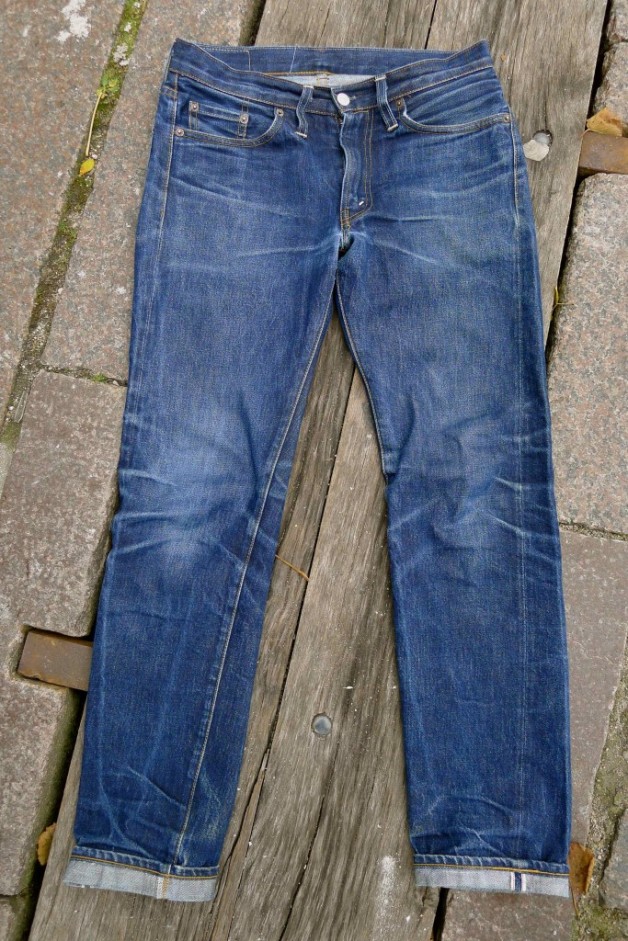 And they still do today. The classic tapered fit of the 501ZXX fits perfectly into the wardrobe of the minimalistic Scandinavian man and in recent years it has regained its popularity and become a box office success for Levi's The 501ZXX is characterised by its large back pockets, single-sided Big E red tab, hidden rivets on the back pockets, leather patch (it was the last year for Levi's jeans to include that), and as previously mentioned a zipper instead of buttons in the fly.
This pair of jeans belongs to a friend of mine and they are an example of the dry (shrink-to-fit) version of the 501ZXX from Levi's Vintage Clothing. He has worn them almost daily for six months. Notice the heavy leg twist.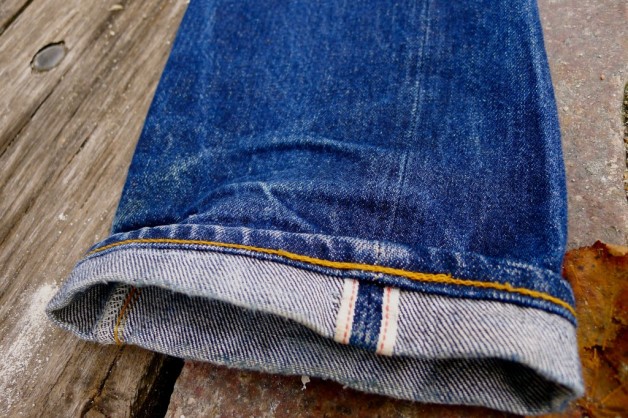 Cone Mills' famous redline selvage denim and heavy duty chain stitch.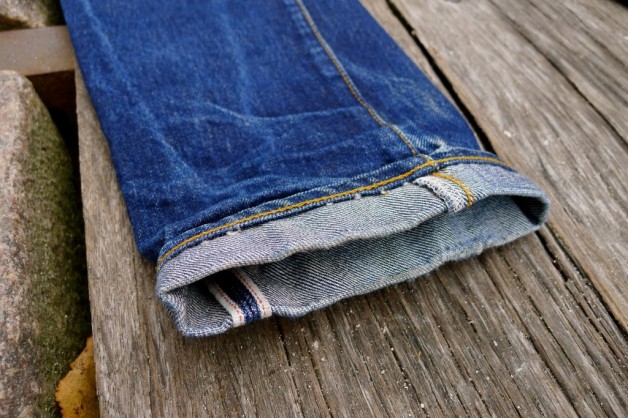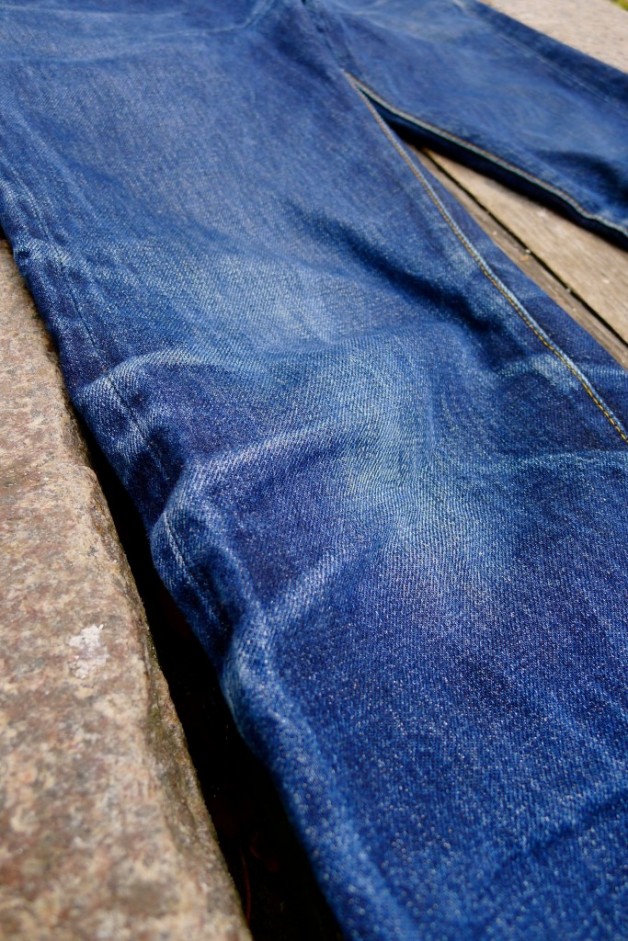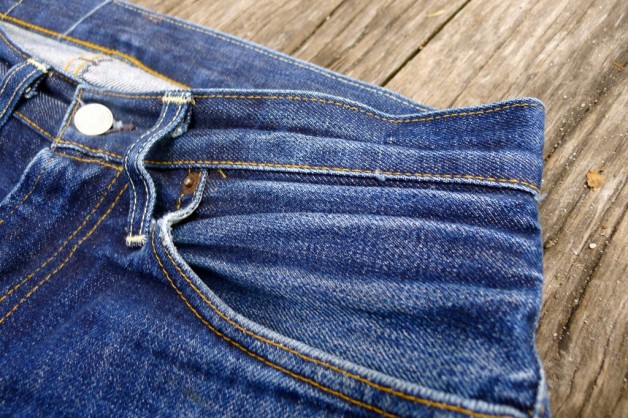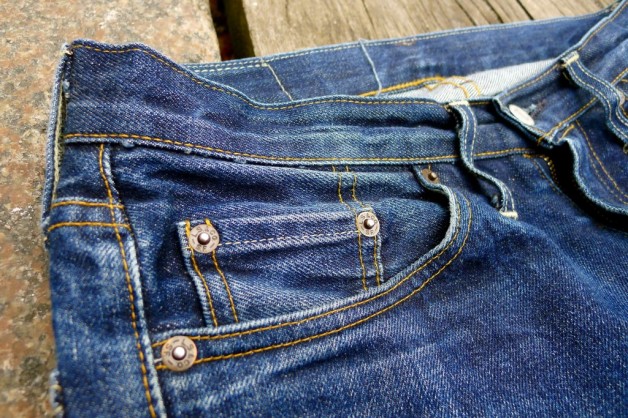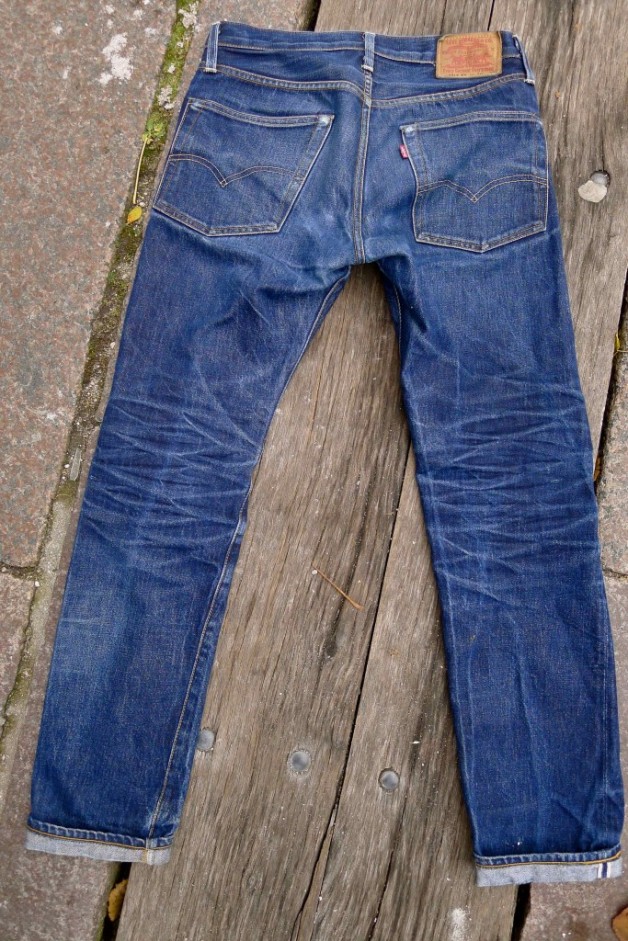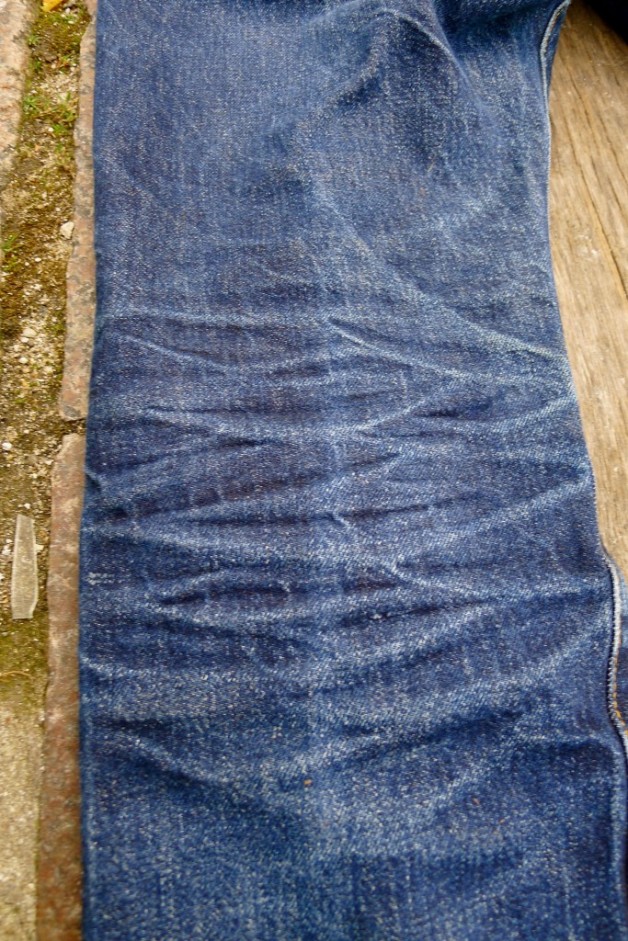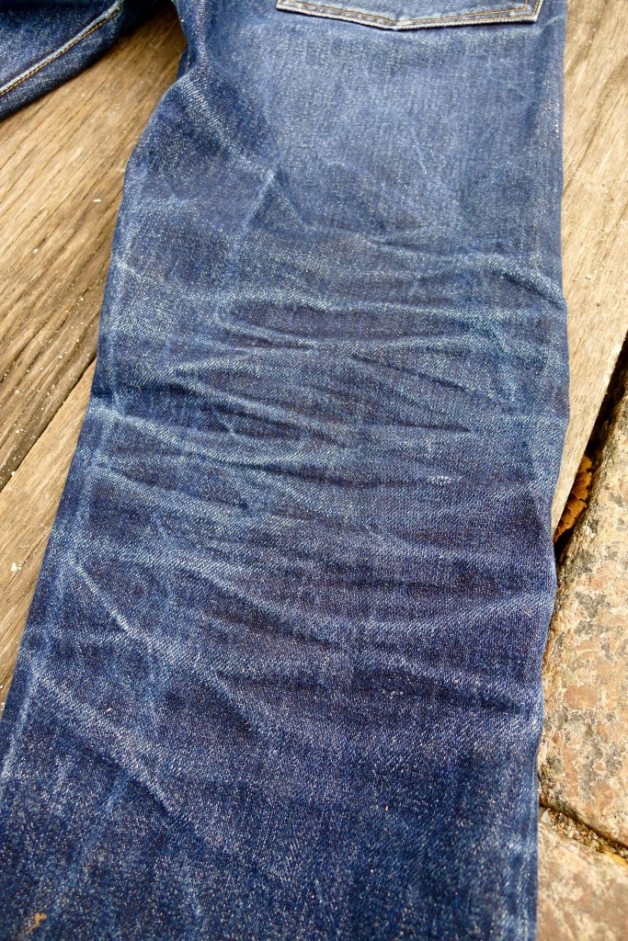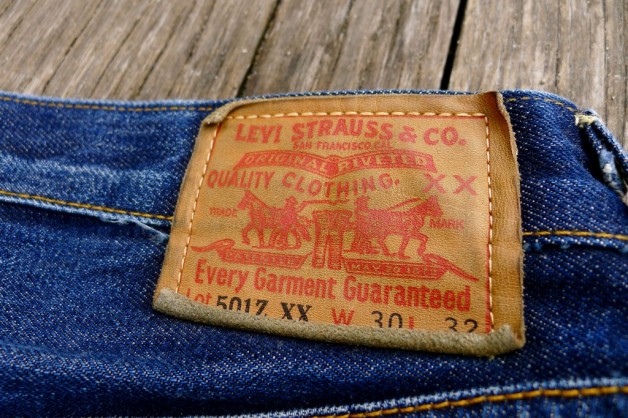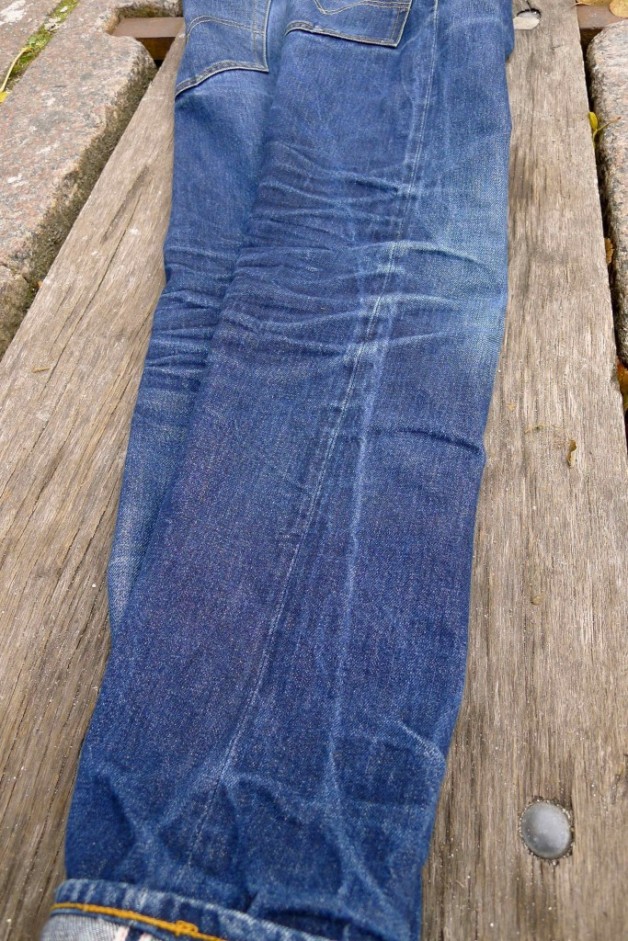 These jeans have been washed only once by my friends' mother who forgot to turn them inside out, which resulted in the long white vertical creases that run down both legs. Normally I would hate to see this kind of mistake, but with this pair I actually think it matches the rest of the wear pattern quite good and it gives the jeans a very authentic look.
The white creases are actually connection with the leg twist as they run where the side seams would have been if the legs hadn't twisted so much.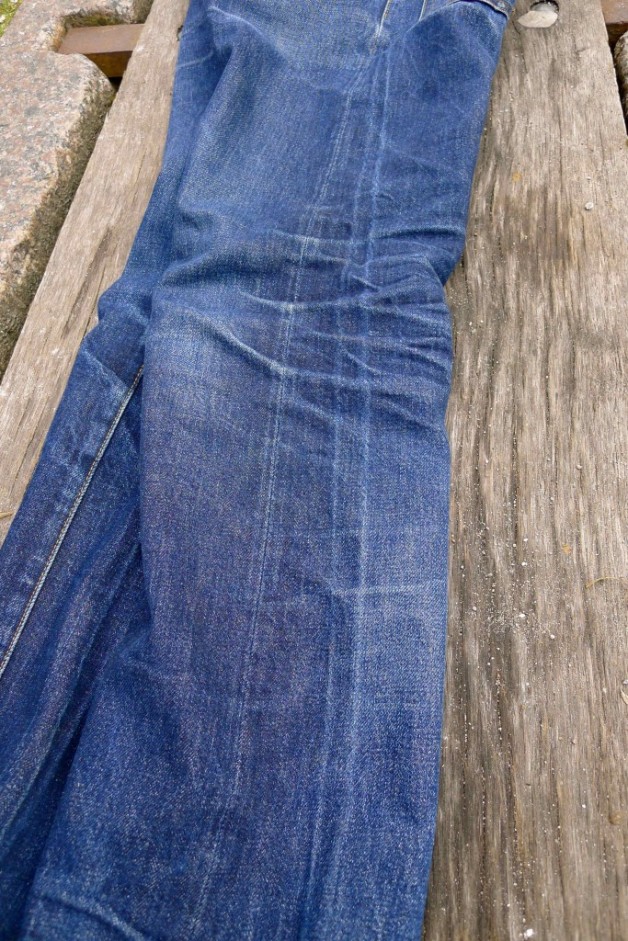 The contemporary Levi's Vintage Clothing 501ZXX has however also created some controversy among denim enthusiasts who discuss whether the narrow fit of it truly is as original and authentic as Levi's claim. Still, the jeans in the pictures below look like something you pulled out of the closet of any regular American teen from the 50s. They belong to HC, one of the original Denimhunters.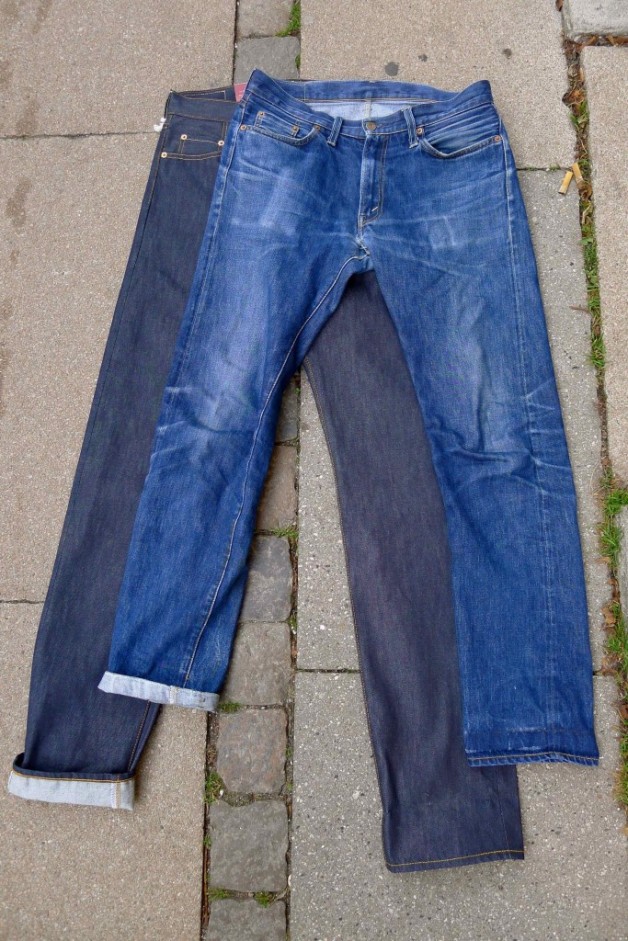 A comparison with a brand new pair of the same jeans. They are both length 34.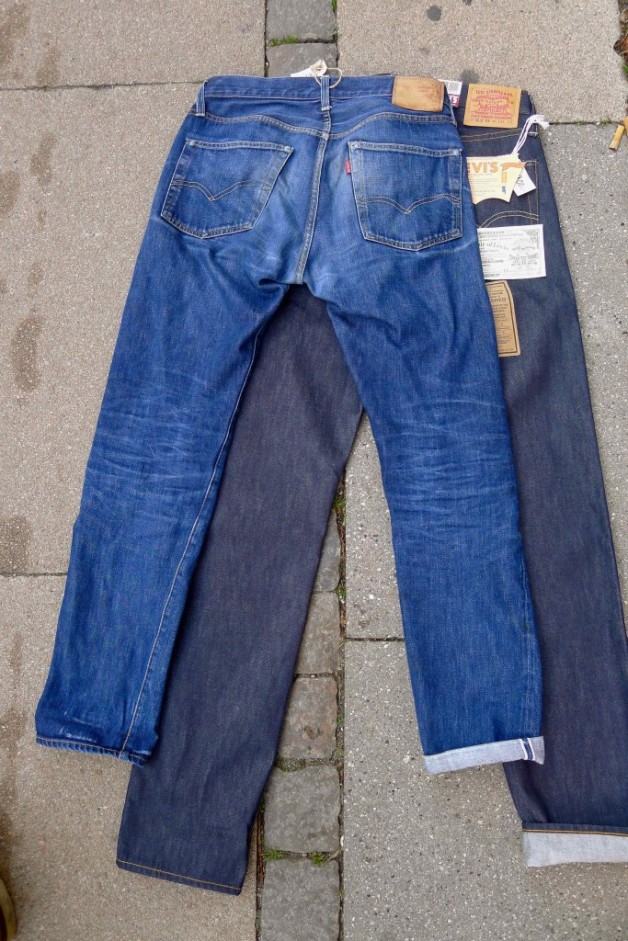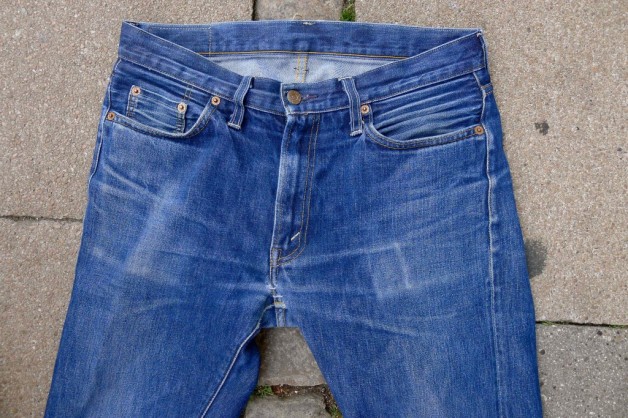 HC keeps a zippo lighter in his front pocket.