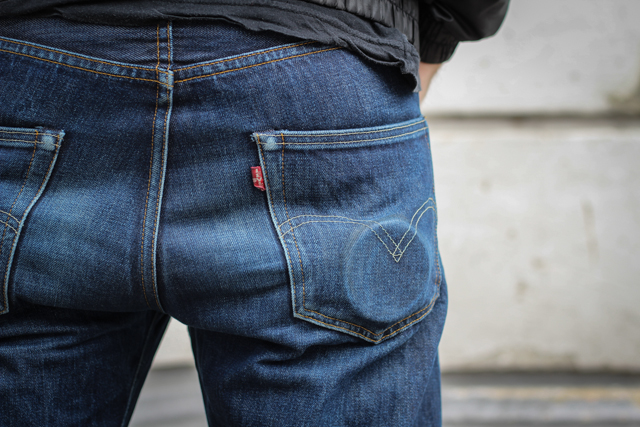 It has been quiet from our Swedish hockey player, Viktor Pettersson, who's wearing in the 1955 501XX for the Wear & Tear project. But the lack of updates on the fades of this fit is not caused by an equivalent lack of wear; Viktor loves the jeans, their fit, the hardwearing denim and the subtle, authentic fades it gets with wear. He has been wearing the jeans about 3-4 times a week and recently he washed them for the first time since the initial soak and wash. This is what the jeans look like after 11 month in regular rotation.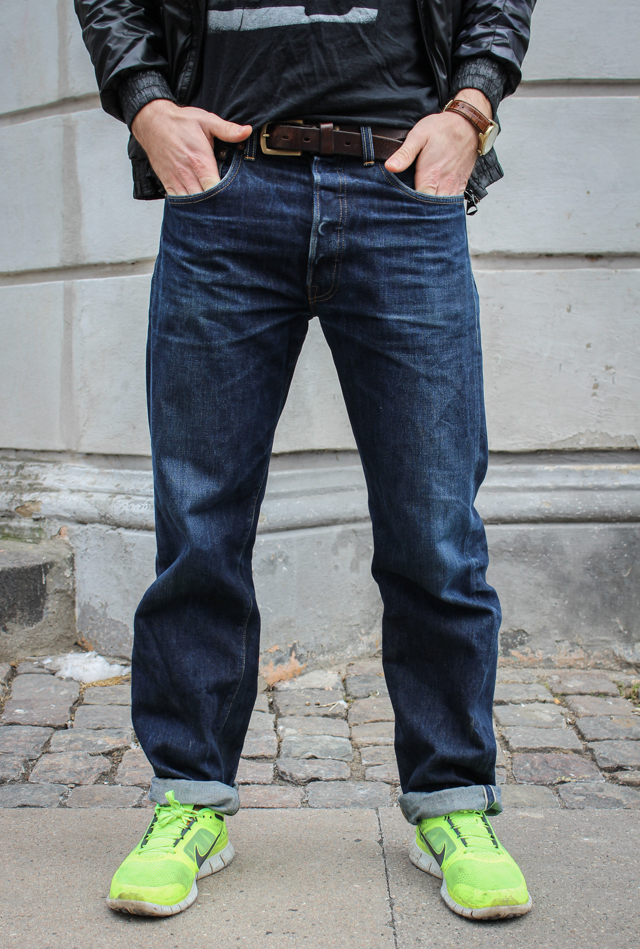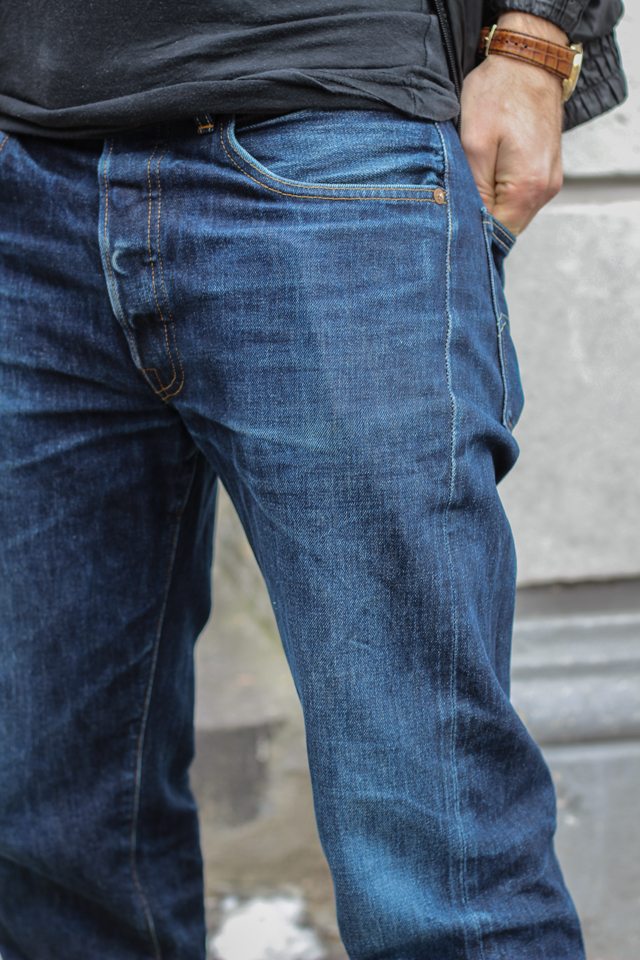 Great looking tracks are starting to appear.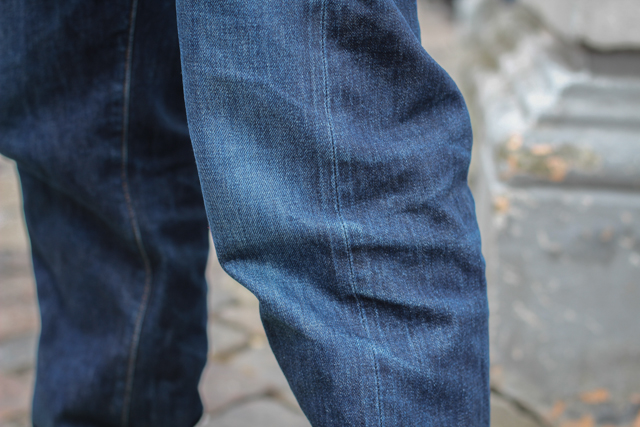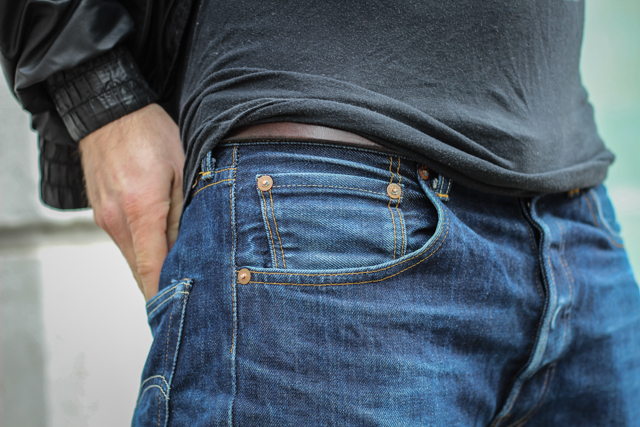 Subtle, authentic wear on the thigh.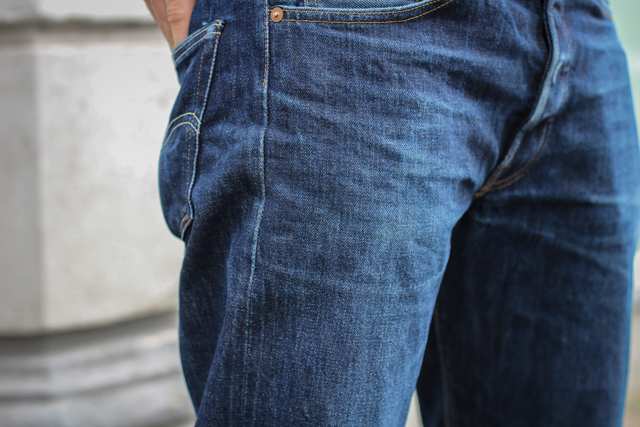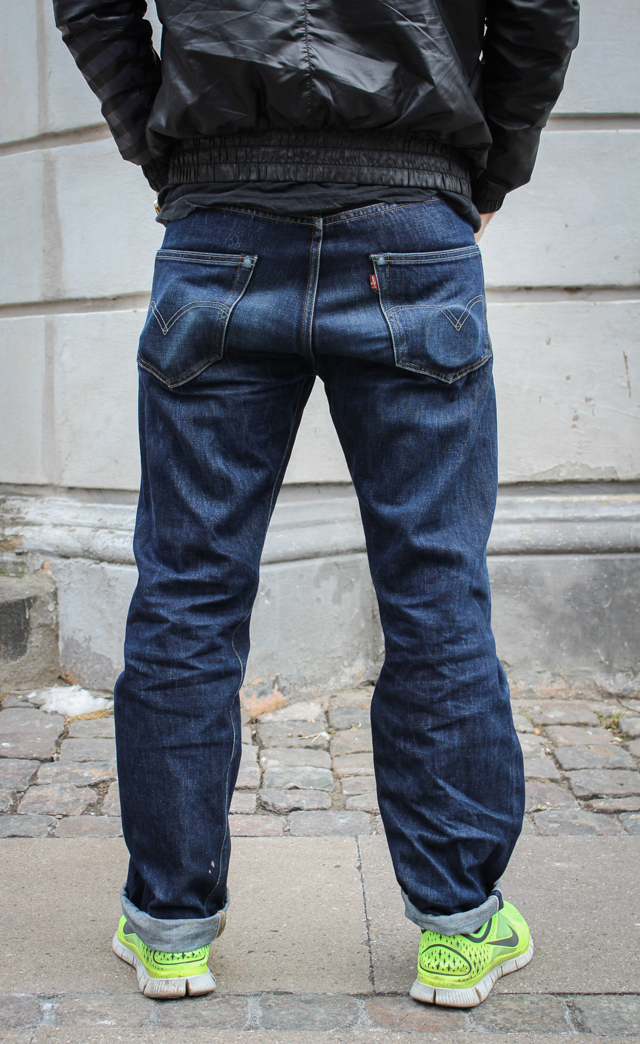 Honeycombs are not to be found on these jeans; the wear pattern is probably the result of a combination of early washing (read about it here) and the loose fit of jean.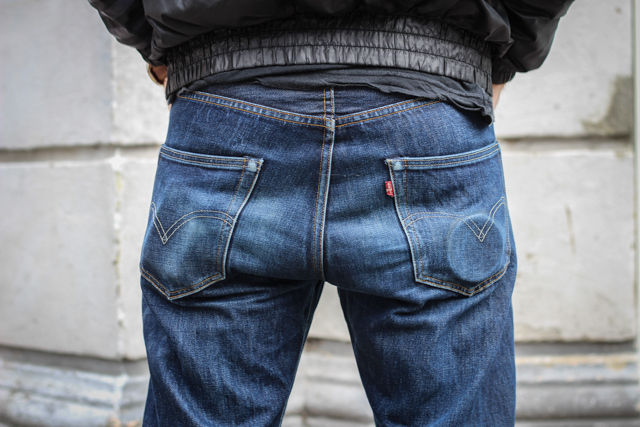 Viktor's wallet fits perfectly into the bag pocket and it somehow always finds it way into the same position.