The Kings Of Indigo are ready to kick off their third season with a strong selection of new styles and washes. King Tony and his "subjects" at K.O.I. present a wide range of basic recycled washed indigo jeans, but they also add a bit of extra flavour with some sophisticated vintage inspired premium washes in the new King of Laundry concept.
The next natural step in the process of sustainable production is green washes. For some seasons now focus has been on the fabric, but now the Kings take it one step further with sustainable washing processes. The Kings of Laundry styles are made at one of the best Italian laundries with the use of innovative laser and ozone techniques that save a lot of water and minimises the use of chemicals. K.O.I. is all about saving natural resources!
Regarding fits K.O.I. brings two new styles Charles and Bruce to the Royal family. Charles is a classic bootcut and Bruce is a loose tapered fit. For the women the new styles are Bess, an elegant slim flare, and Ann, an easy loose tapered fit. Will this be the return of the boot cut? K.O.I. is not the only brand to carry it this season.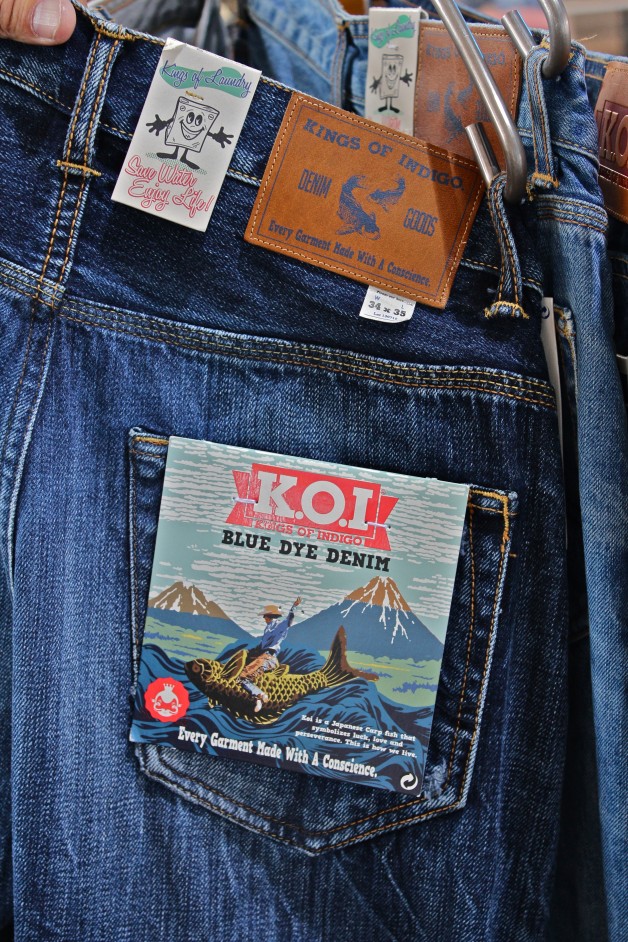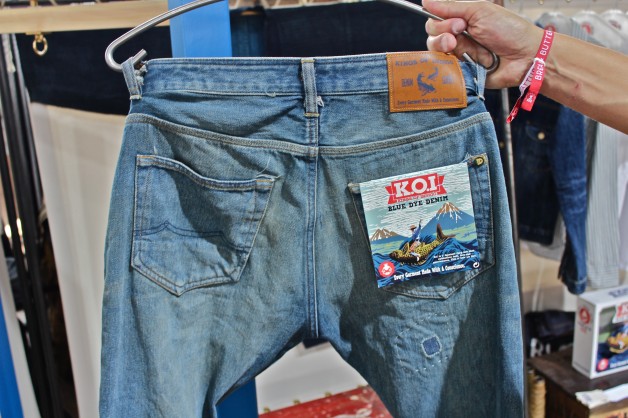 This premium Japanese selvage fabric is 100% recycled. K.O.I. wanted to show the world that recycling and sustainability can go hand in hand with vintage denim.
For the spring season K.O.I. completes their pallet of sustainable denim by introducing tops. The famous K.O.I. stripe, inspired by the old American prison matrasses, can be found in the detailing of every top. Also, the denim jacket in introduced. It's made of a 12 oz. dry recycled cotton selvage denim from Italy.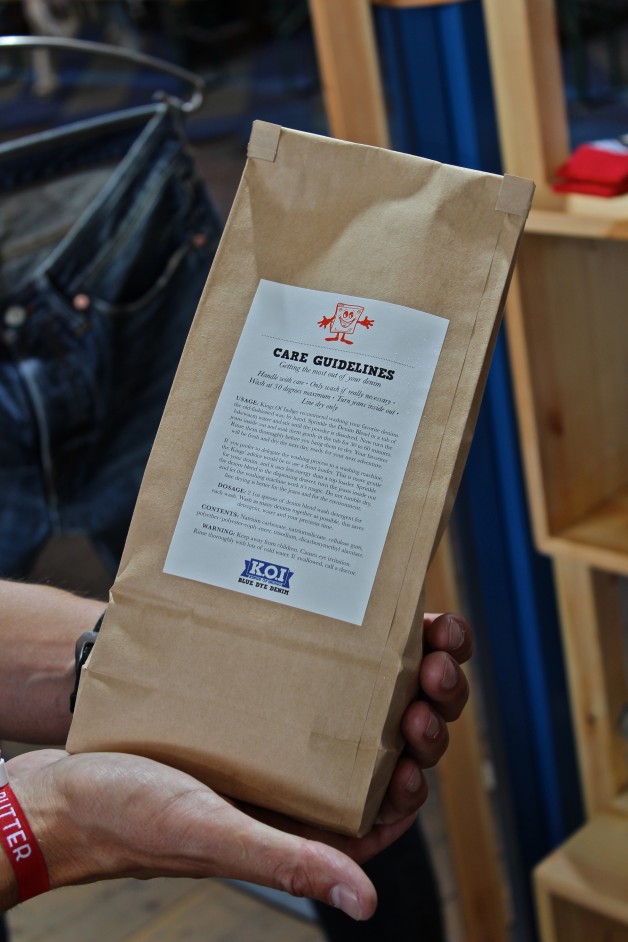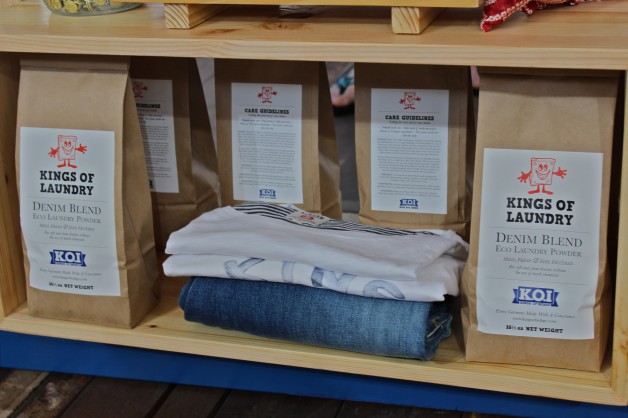 The range of leather goods has extended for next spring with a keyring, a wallet, an iPad cover and a clean cut weekend bag. And back by popular request is the striped socks, now available in two different prints, made from recycled cotton – by the way, the stripes represent the warp and the weft of denim.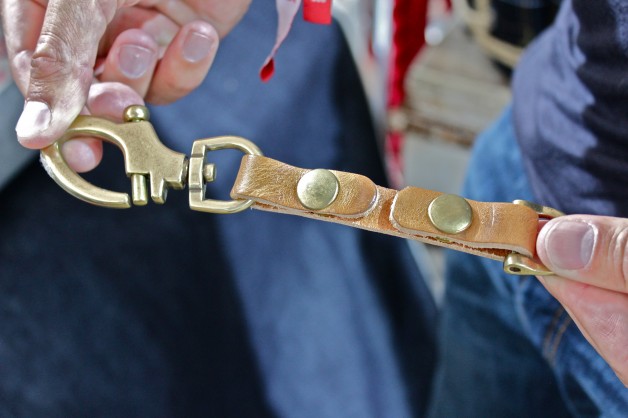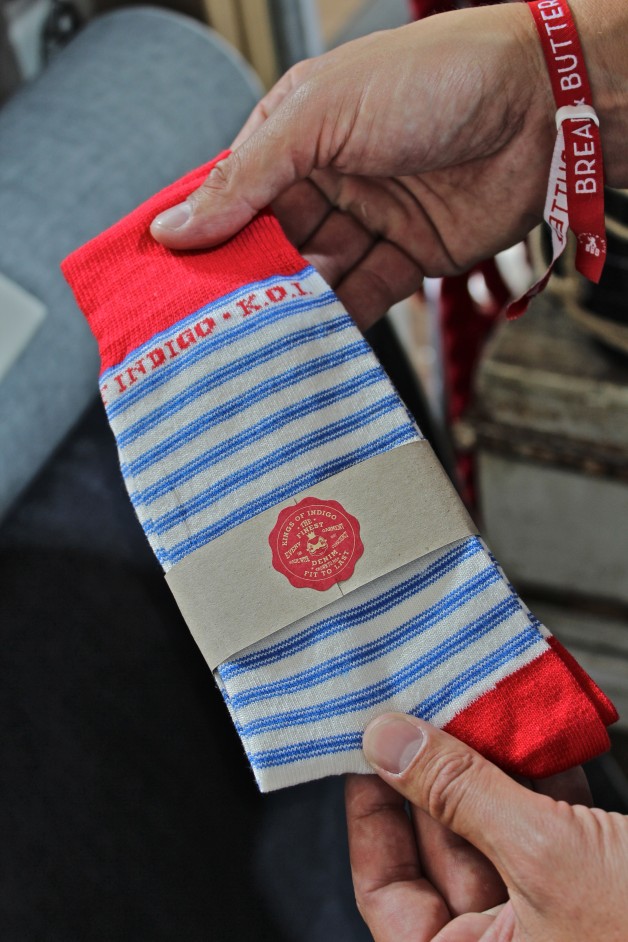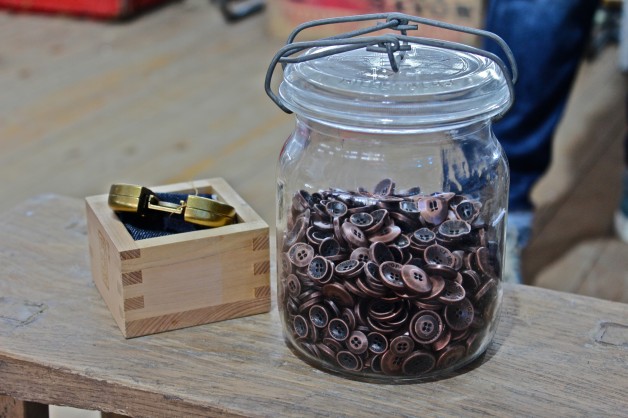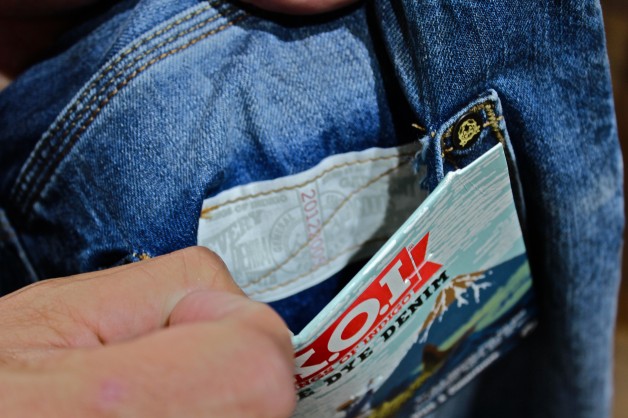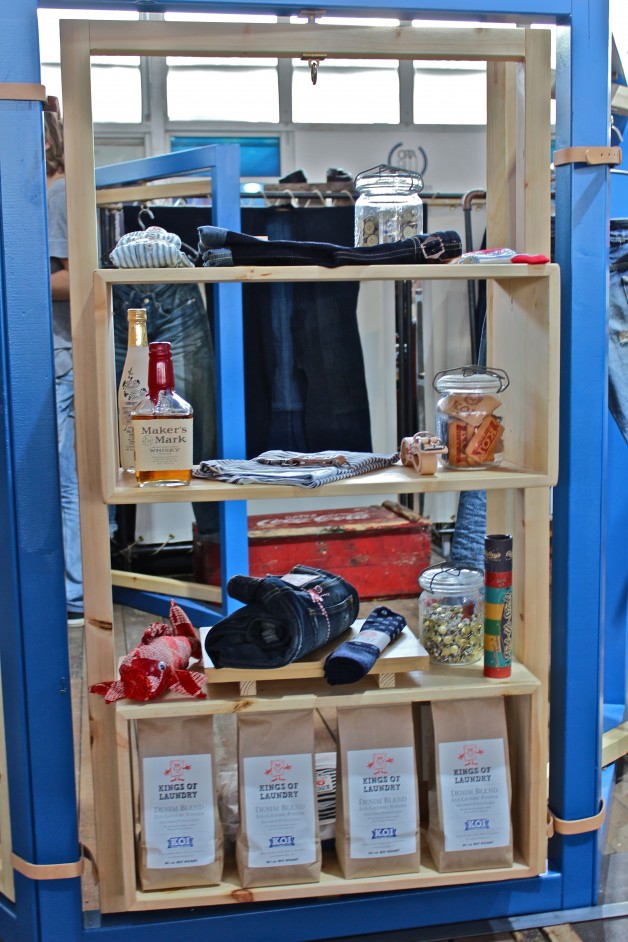 To those you who haven't yet heard about the Kings Of Indigo here's a short bio. The brand was introduced last summer at the Bread & Butter tradeshow and basically what founder Tony Tonnaer and his crew offer is a full denim collection produced with sustainable technology of today. K.O.I. designs its garments to last long and you'll find no fashion forward styles but only classics you can wear season after season. All styles are named after great kings and queens of the past to keep their blue blood pumping.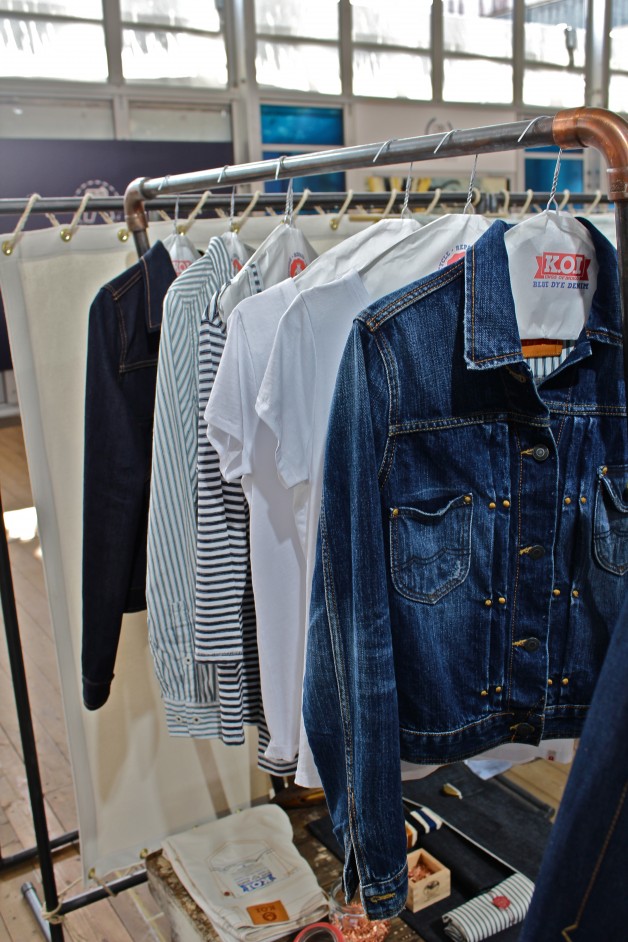 These are the women's jeans and tops.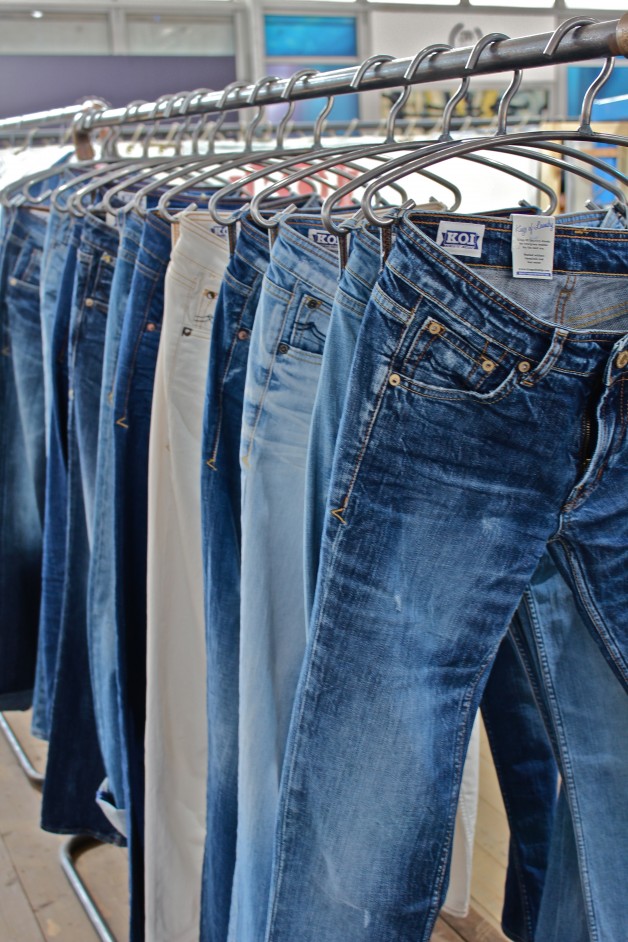 Recycling is a cornerstone of the K.O.I. philosophy. Left over fabrics and vintage clothing is used to weave high quality denim. The concept extends beyond the clothing to include hangtags, pocket plaster, labeling and all brand communication elements. Another important part of the philosophy is the Triple-R concept; Recycle, Repair, Re-use.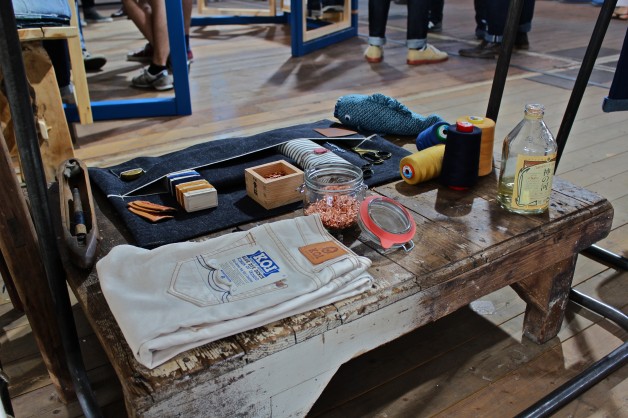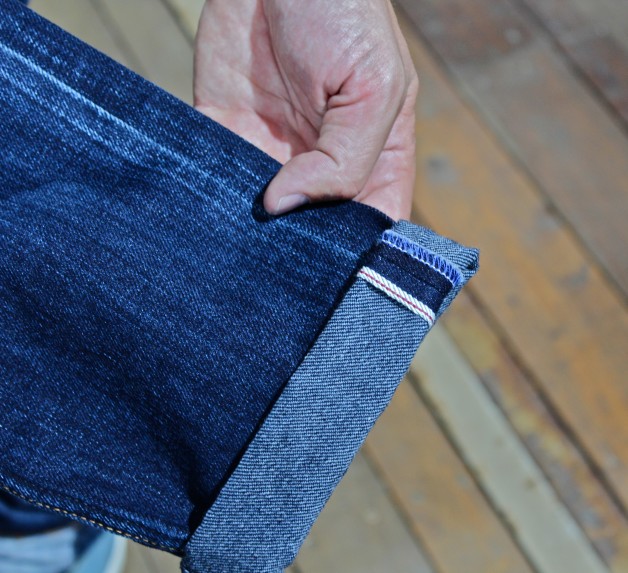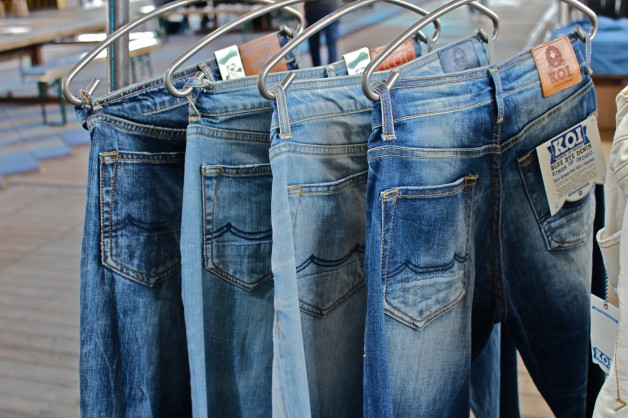 Read more here.