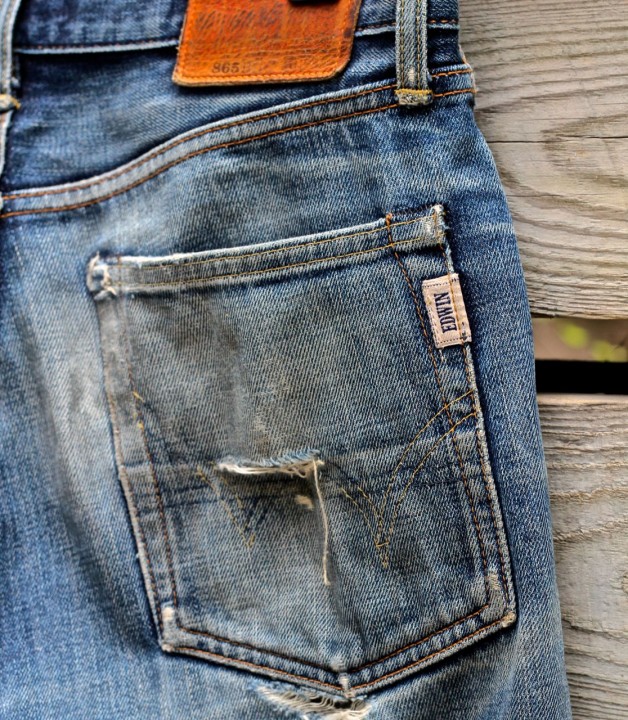 Nashville is Edwin's take on a classic 501-like 5 pocket jean. It has been on the market for about 20 years. Nashville is a traditional straight fit with a touch of tapering and a relatively high rise. It was designed to be worn high on the hips. The European division of Edwin inherited the style from the Japanese collection along with the Waynesville and the Greensville, both now out of general circulation. The fabric of the jeans shown in this article is a 14 oz. 100% cotton Japanese ring-ring spun redline selvage denim with a red blue cast. The fabric is also available in most other Edwin fits and it's exclusively made for Edwin by Kurabo. The Nashville features a copper donut button fly, copper rivets, selvage coin pocket detailing, half lining on back pockets, and different colour and sized threads for a real vintage look.
This pair of Nashvilles has been worn in by my colleague Jonas Rådberg, agent for Edwin in Sweden. He bought the jeans some time around 2005 before he worked for Edwin. Jonas has practically always kept the jeans in rotation, even when he was part of the Wrangler crew. They've been worn a lot and washed a bunch of time.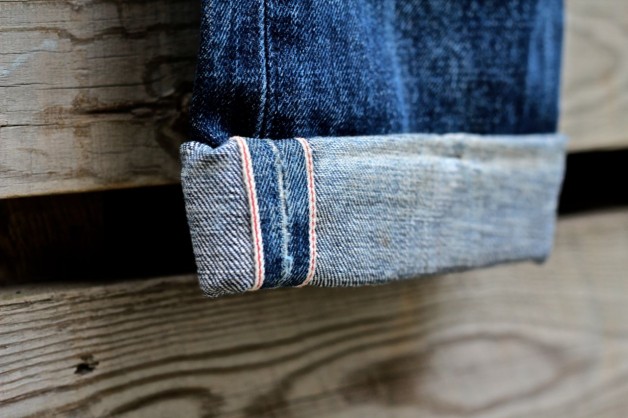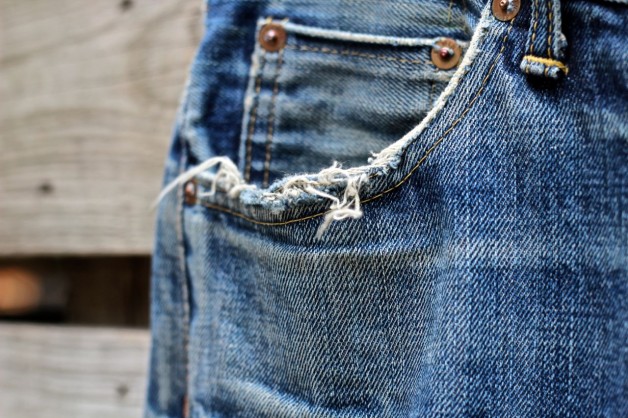 This second pair have been worn in by one of Jonas's friends who has had them in rotation since 2005. He doesn't remember much out of the ordinary about how he went about wearing them in so beautifully, but he has being skateboarding some during the process.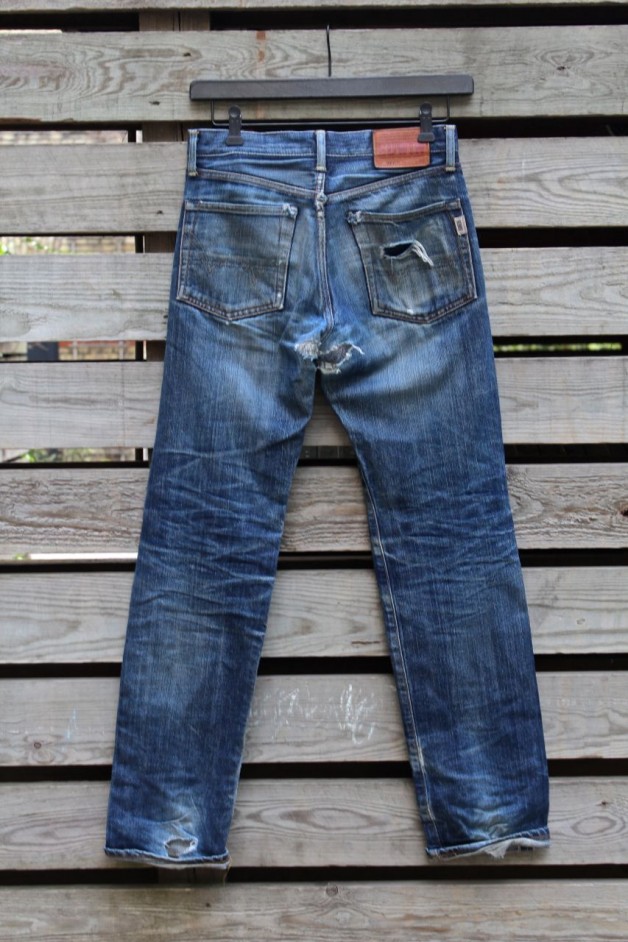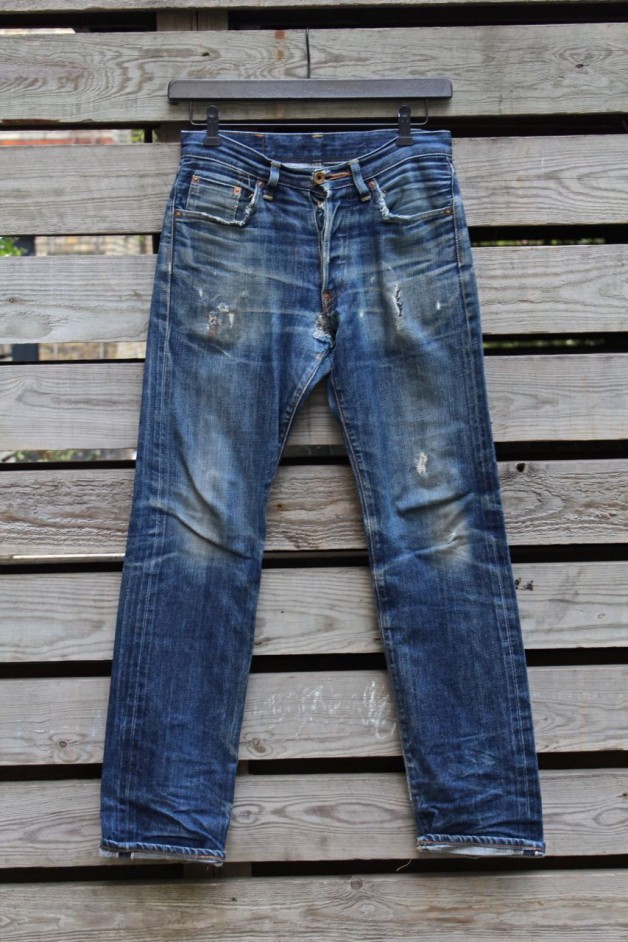 The Nashville runs a little big in the sizes, but this pair was maybe sized down a little too much. Fact is that the buttons are almost coming through that fabric.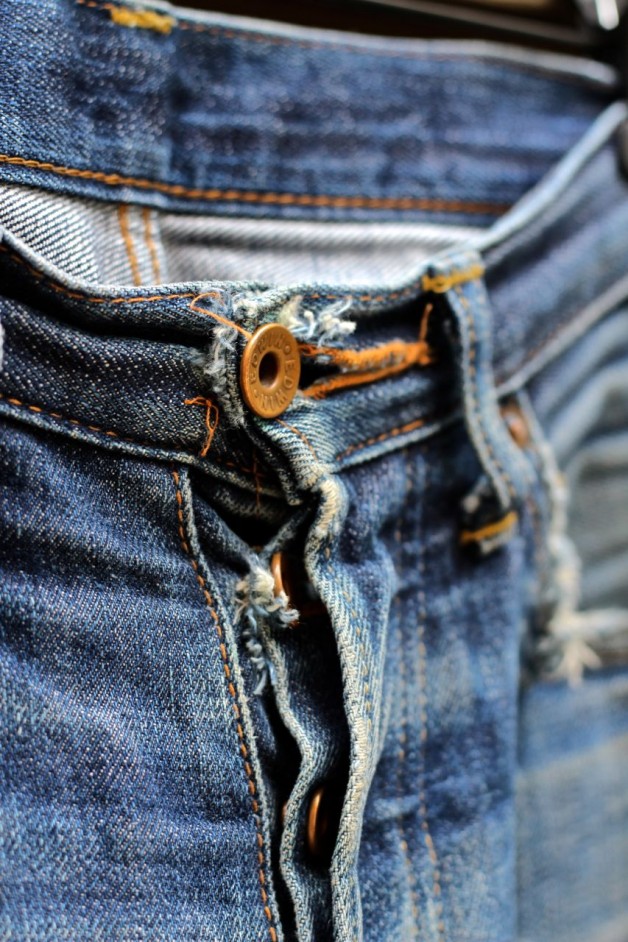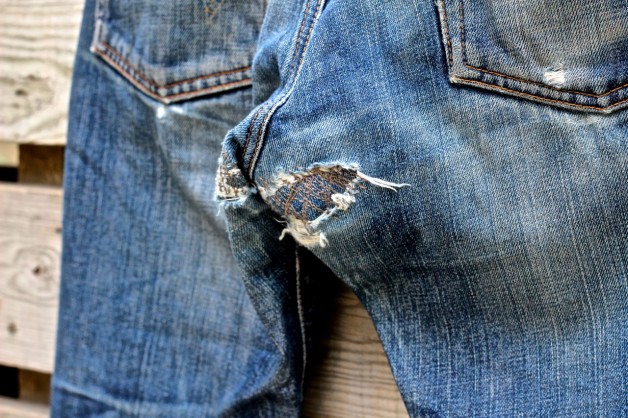 To be honest with you, I don't know the story of the '865B' product code on the leather patch, but I'm sure it has got something to do with the way the Japanese originally allotted the different fits. The 'B' probably has something to do the buttons. If you have any further information on this please don't hesitate to comment or write us at [email protected].