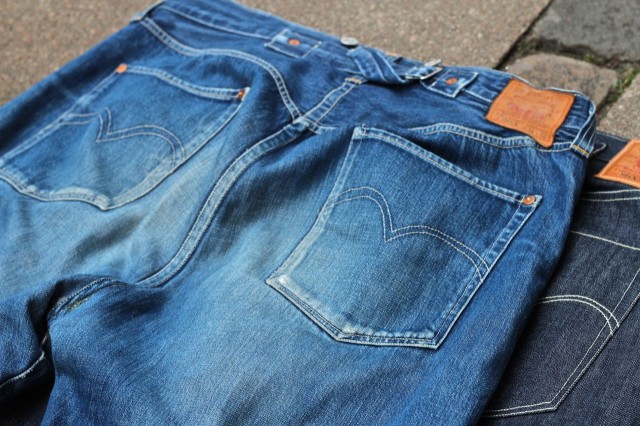 In terms of details, the 1927 Levi's Vintage Clothing iteration of the 501, which was introduced in the fall of 2008, doesn't really hold any major significance to the history of the iconic jean. The belt loops had been added in 1922 and it would be another decade before they would squeeze out the suspender buttons. However, when it comes to the fabric, 1927 marks the introduction of the iconic redline selvedge.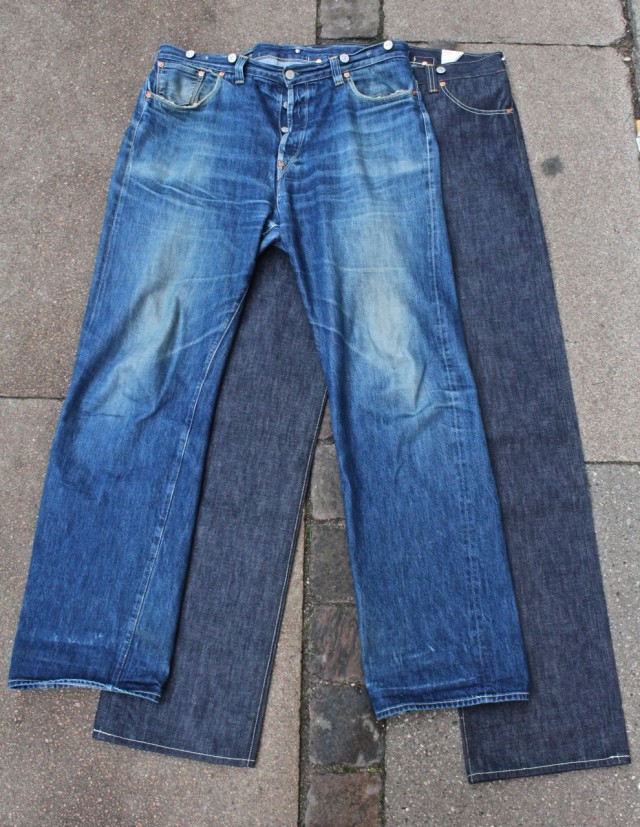 This particular pair has been worn regularly for 4 years. They were worn daily for several months before the first wash and subsequently they've been washed once a month. The owner also boil washed the jeans once to get the last shrinkage out of the fabric.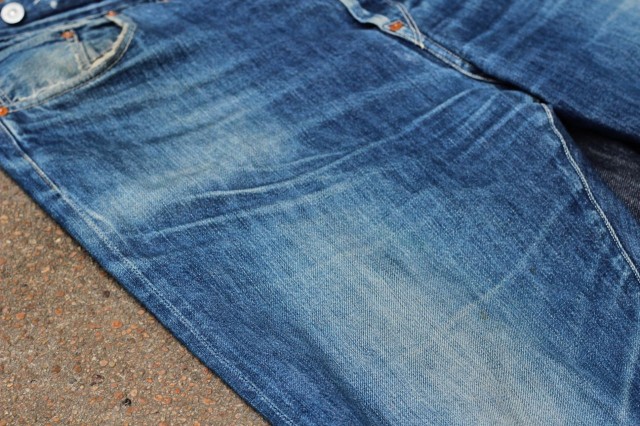 What the pictures don't reveal is how incredibly soft the fabric has become, you wouldn't believe it if I told you it feels also like silk.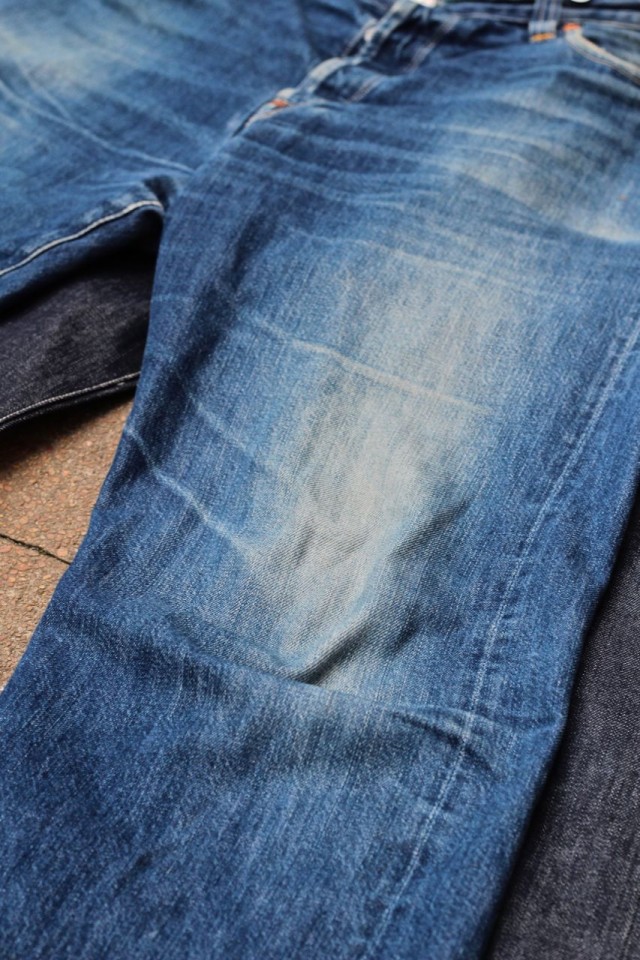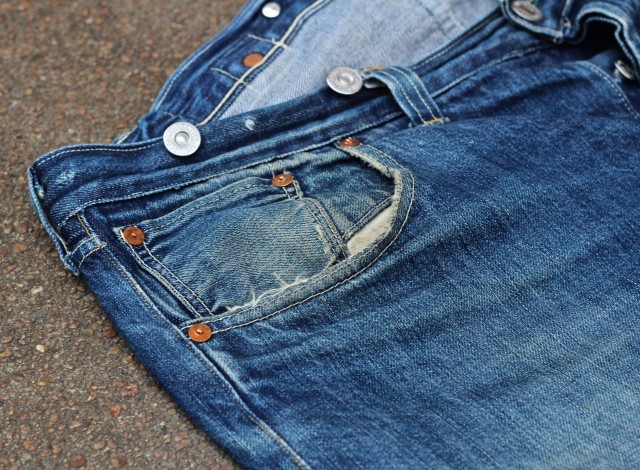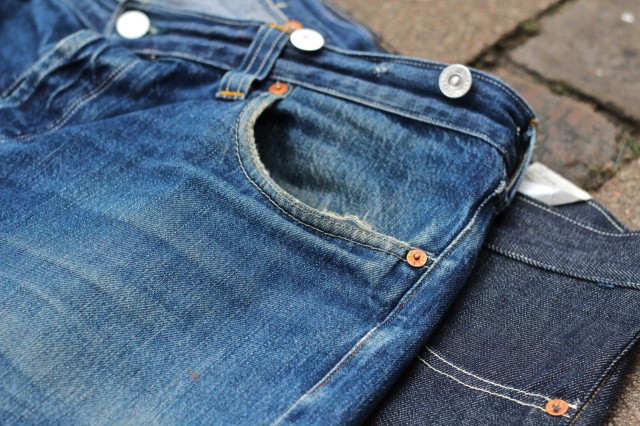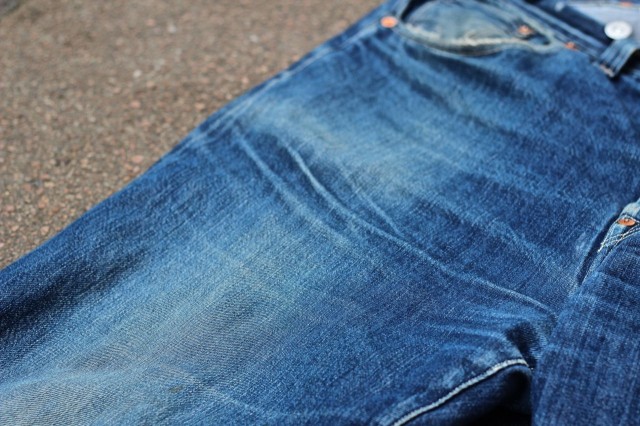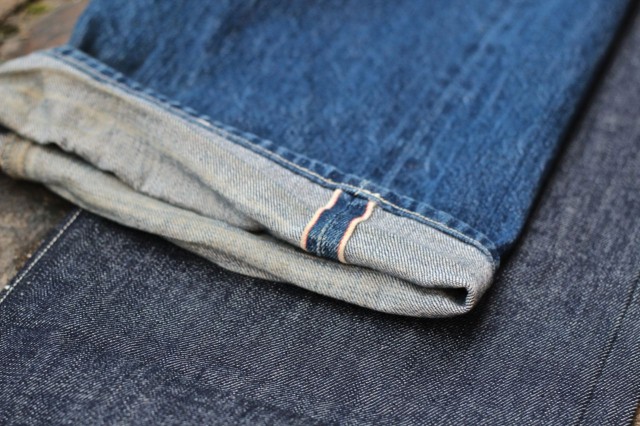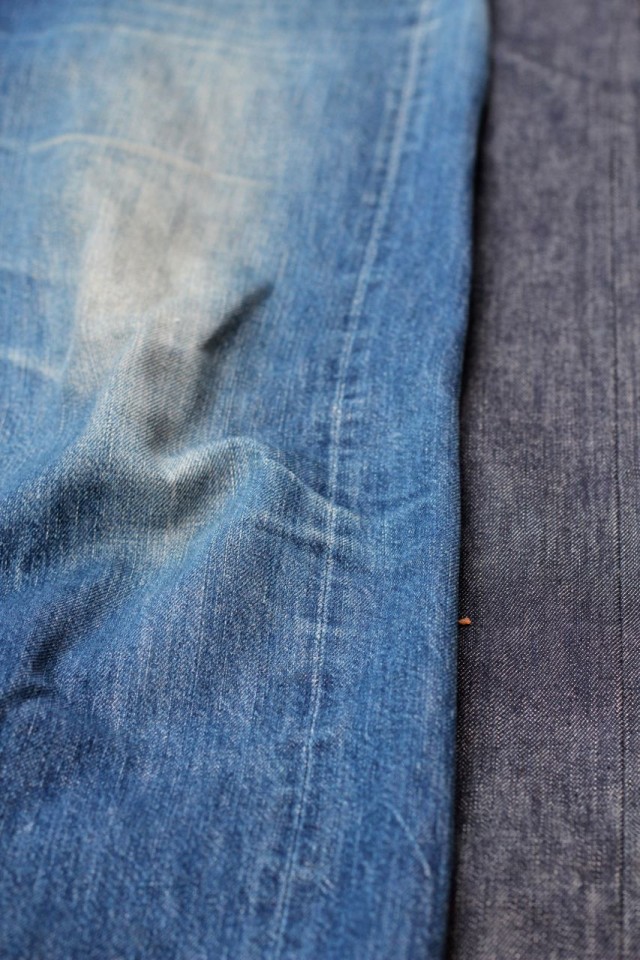 Notice the pale-coloured thread used throughout the jean, the green button stitches and the bright yellow bartacks.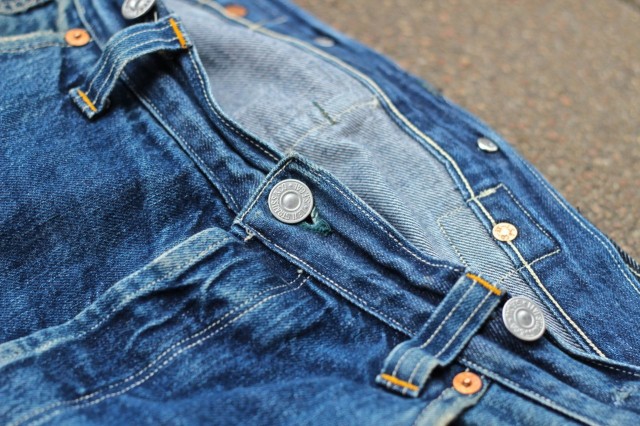 In 1928, Levi's patented the 'Levi's' name, and the phrasing of the oil cloth guarantee ticket was changed from "This is a pair of them" to .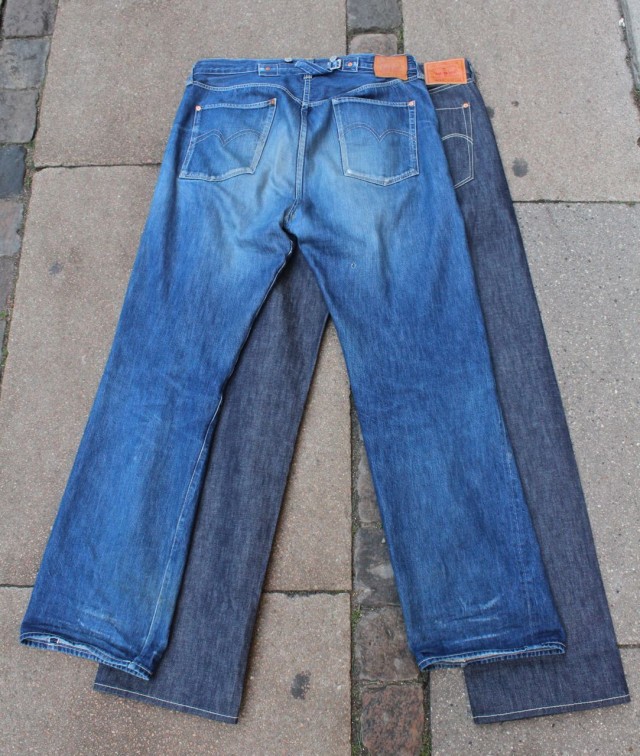 The leather patch shrunk quite a lot after the jeans were boil washed.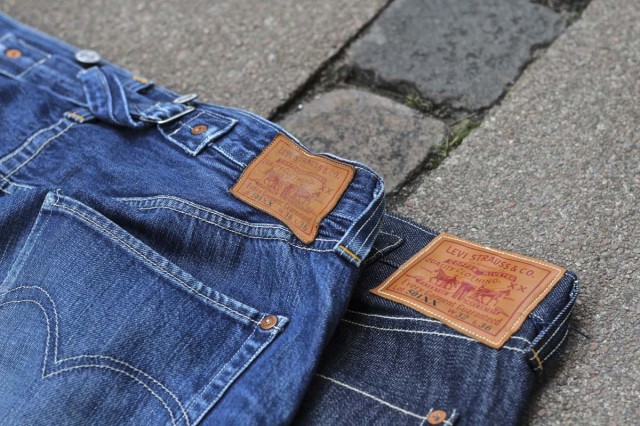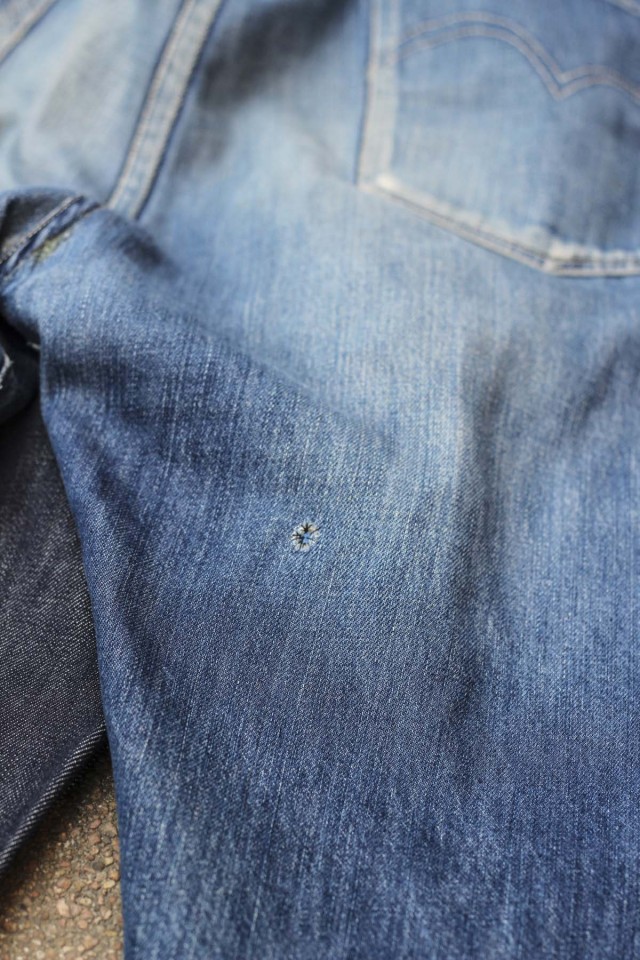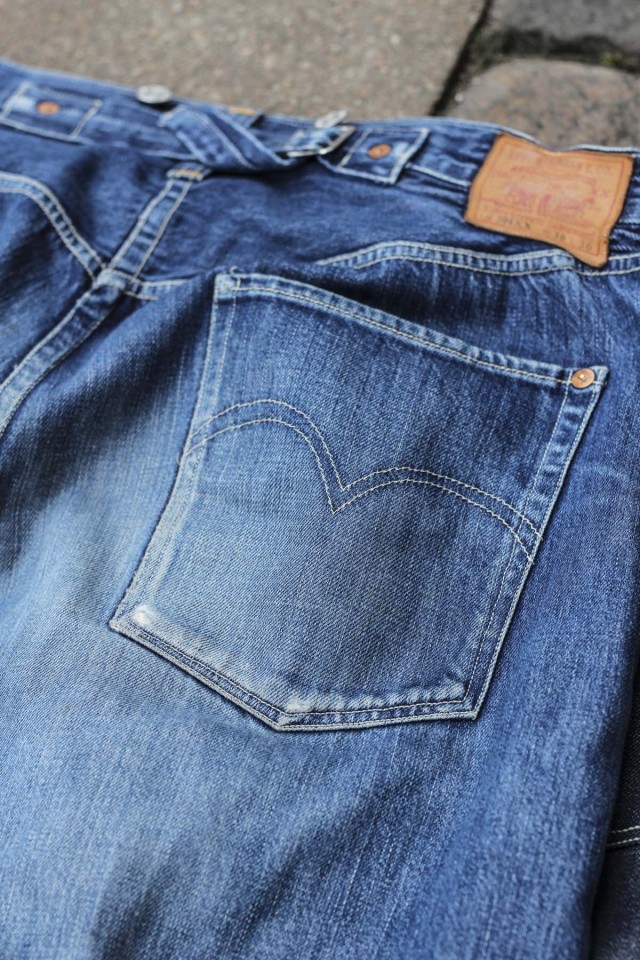 Just to list all the fact of the jean, the 1927 501 features a 10 oz. shrink-to-fit redline Cone Mills selvedge denim, 2 back pocket with exposed rivets, cinch-back, belt loops, suspender buttons, Two Horse-leather patch, crotch rivet, single needle stitched arcuates and fly selvedge.