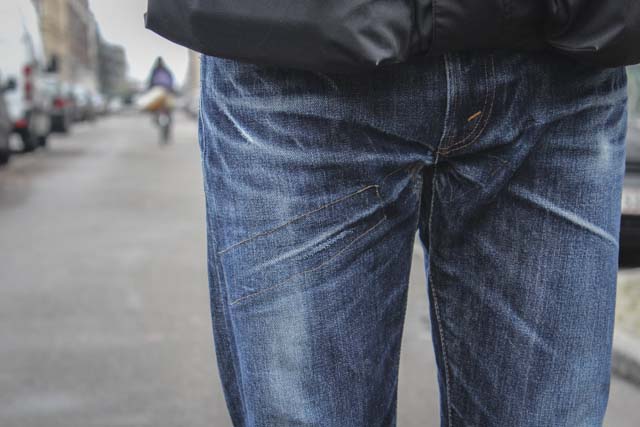 The 505 was originally introduced as a slim fit in the late 60s, but today it's more likely to be thought of as a regular fit. These jeans have a high back rise and a deep yoke and originally were meant to be worn high, but you can equally wear low for a more relaxed style. Compared to the 1947 501 and other 501s the leg opening on the 505 is a little narrower. The Levi's Vintage Clothing 505 also has an attractive price point of DKK 1200 (€160), which may be one of the reasons it's a bestseller.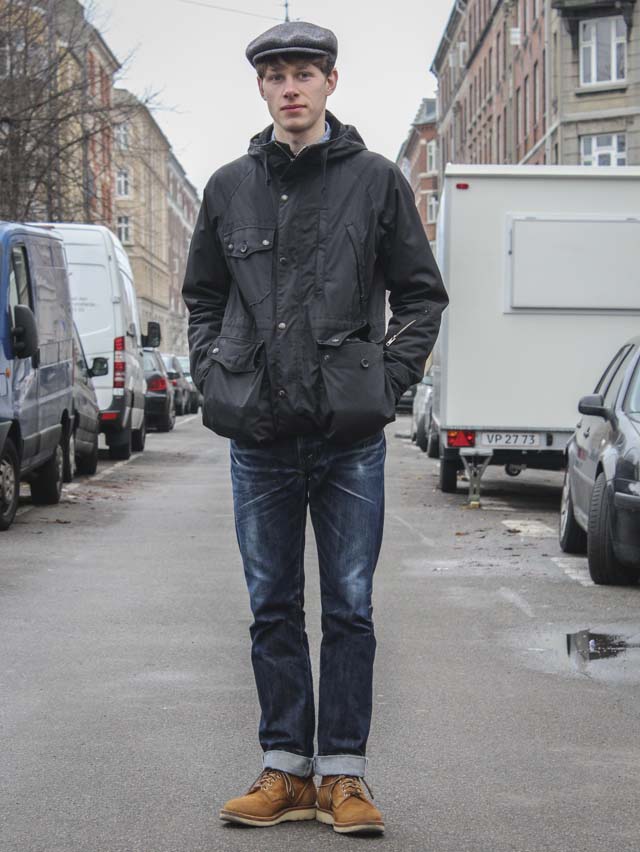 This particular pair has been worn daily for 10 months by 20-year-old Jonas Dybdahl before their first wash. Jonas has been living his life wearing in these jeans, hiking and bike riding. They have now been washed about five times in total (always turned inside out) and Jonas always adds a little vinegar to the water.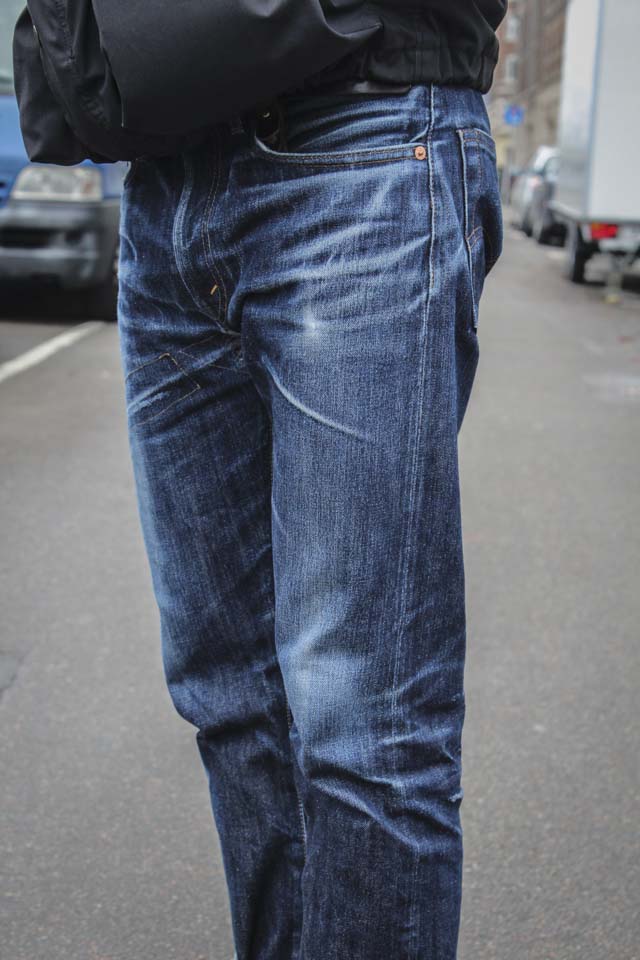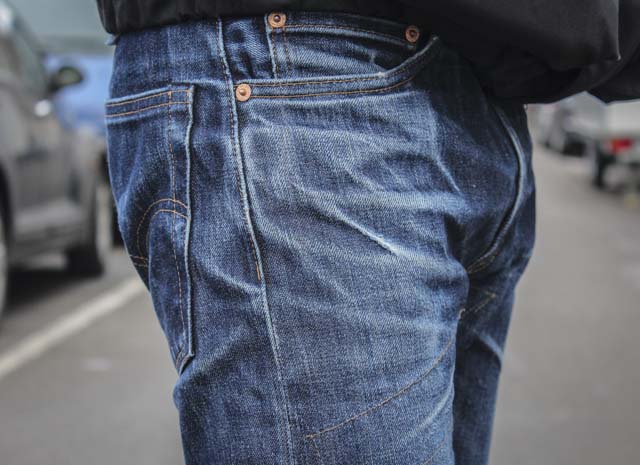 The denim is a relatively light 14 oz. red cast Kaihara, which is easy to wear in and guarantees you great fades. The denim is sanforised, which is indicated by the wash code '0217' before the lot number, opposed to '0117' that indicates shrink-to-fit. The 505 has a Talon zipper, flat arcuate, large slanted back pockets and clean look with only two bronze thread colours throughout the jean.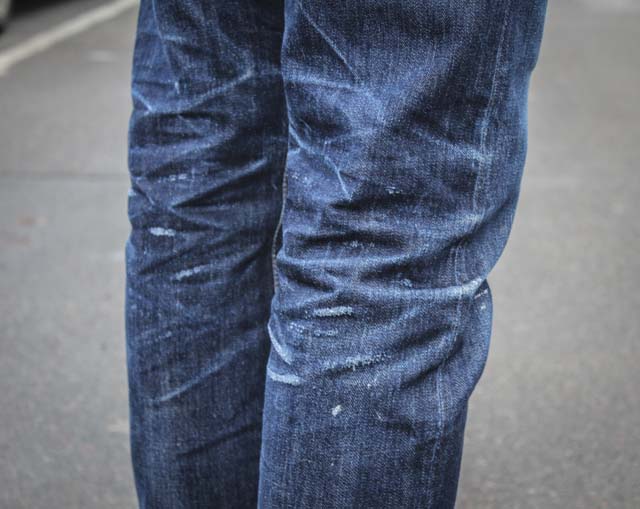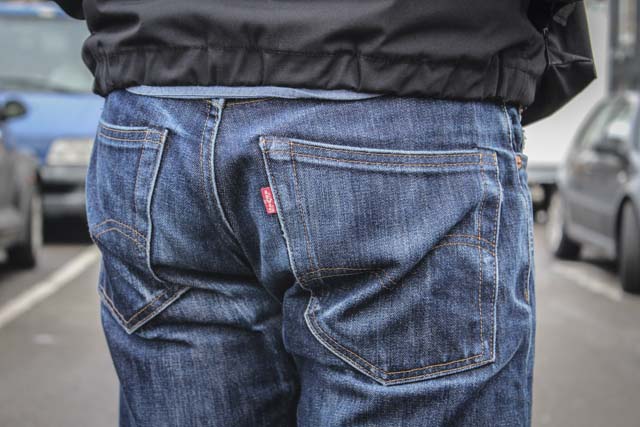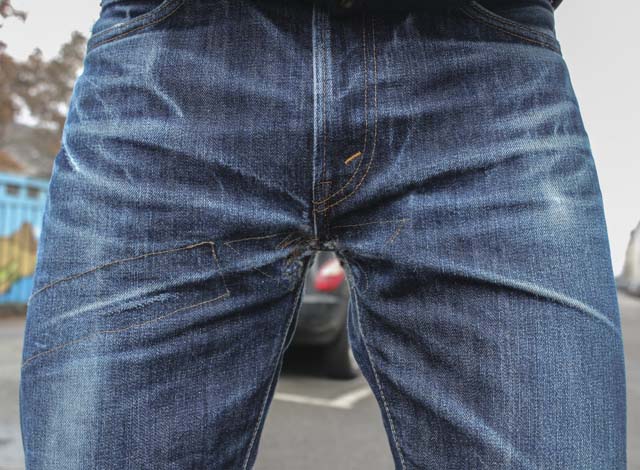 After the first wash the fabric had ripped in the knee, the cuff and the crotch, but they've been repaired by Simon Tuntelder on his old Singer sewing machine with a vintage camouflage fabric. Today Jonas uses the jeans occasionally and washes them when they start to smell.