Edwin ED47 Rainbow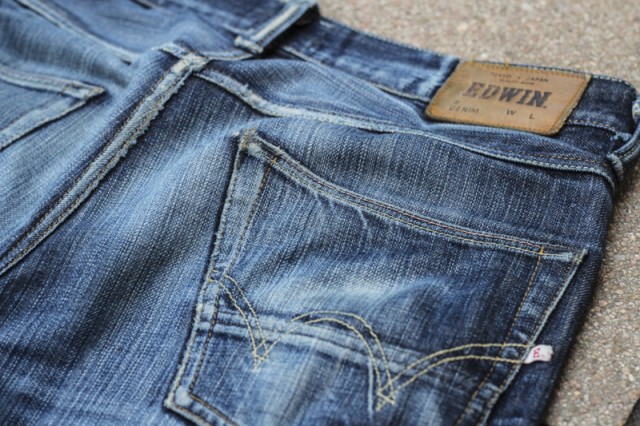 The Ed47 is the stronghold of the Edwin denim collection. Along with the Nashville, this is the fit that captures the essence of the brand. Based on the 1947 501 (hence the lot number), the ED47 has a straight leg with a rather slim thigh. Compared the 501 the waist is a bit lower, especially in the front where you'll find a 4-button fly. Also, the slanted pockets are positioned a touch lower than for instance the ED71, which gives the ED47 a relaxed feel even though it's worn fairly high. The fabric is the recognisable Rainbow selvage that is registered by Edwin and exclusively developed and woven by the Nisshinbo mill in Japan.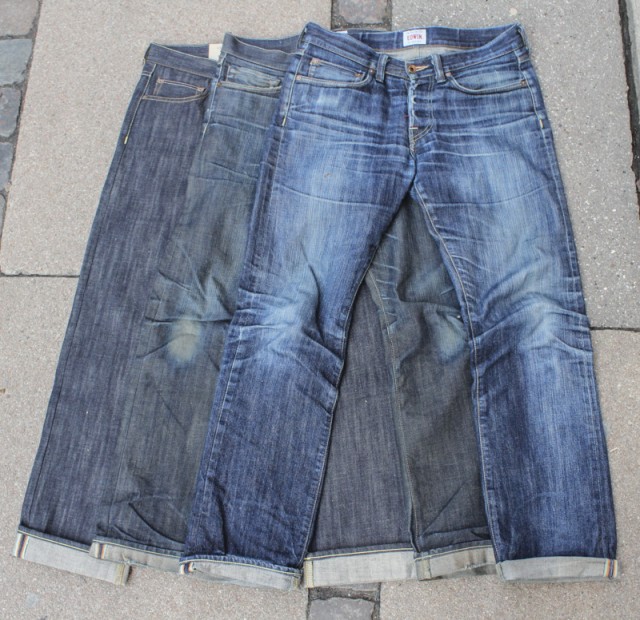 In addition to the brand new pair, moving from the left the second pair has been worn daily for about a year with no wash or soak at all. It was only been dry cleaned once. The third pair lying on top has been worn almost every day for 8 months and this one has been washed a few times.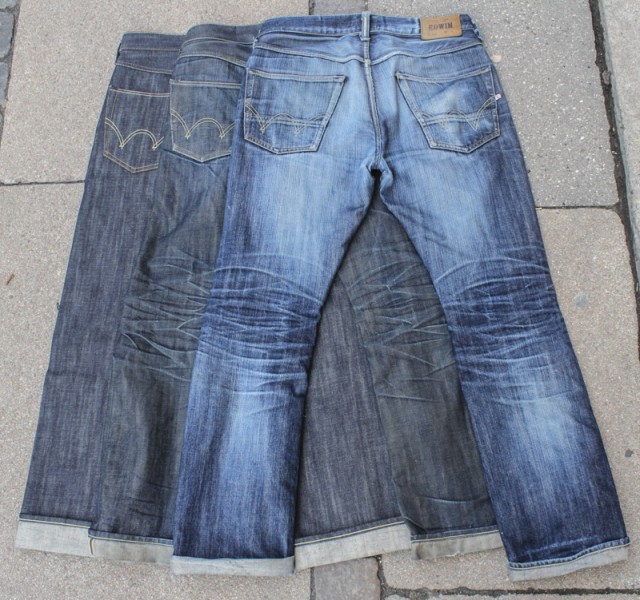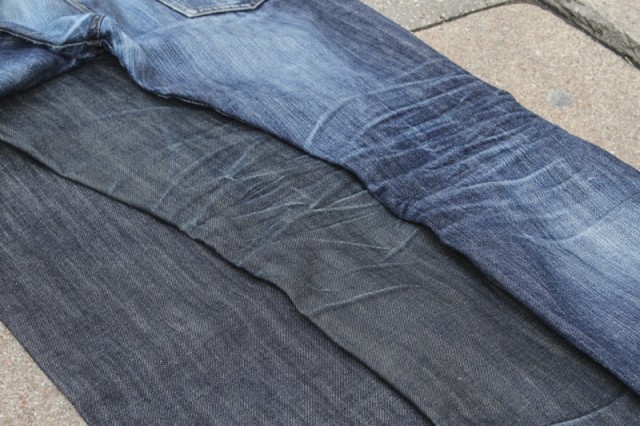 Once washed the deep blue indigo colour really comes out in the fabric.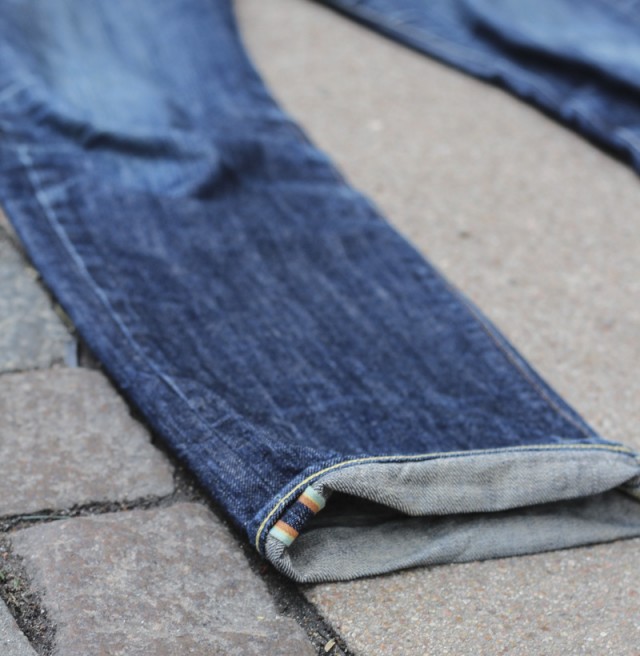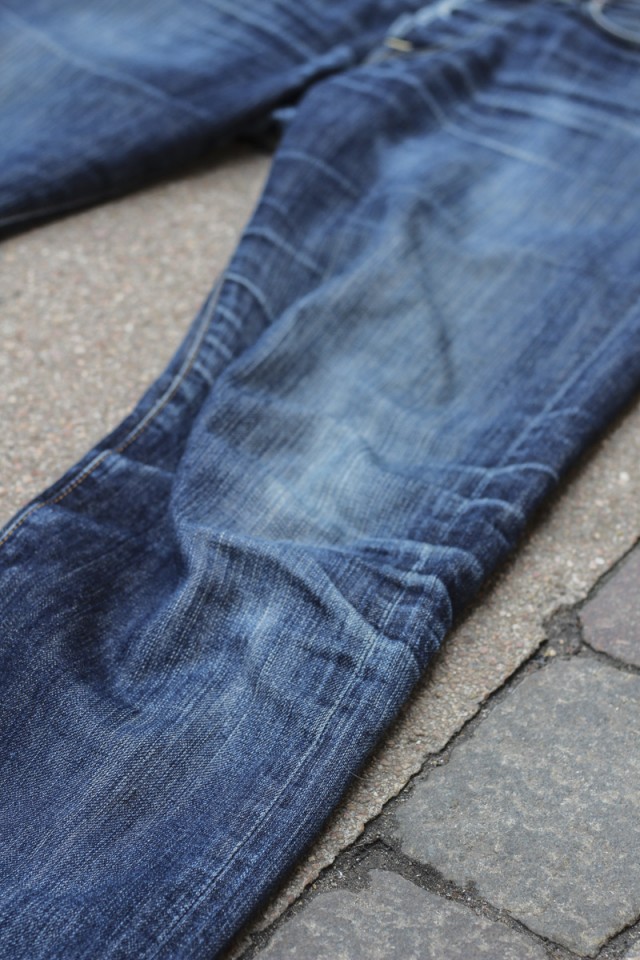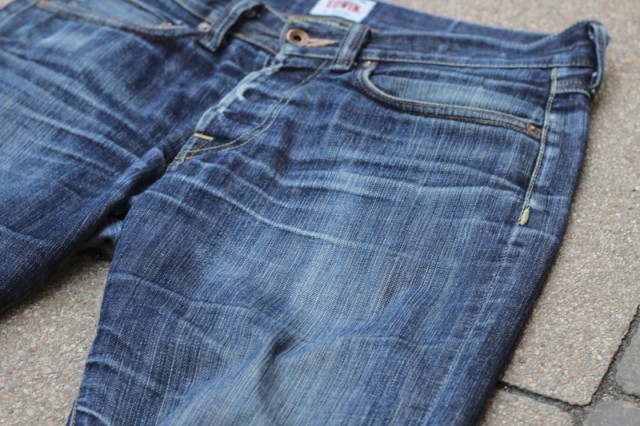 The donut buttons have a way of "eating through" the denim. This authentic feature is one of the reasons why Edwin even chose these buttons in the first place – in other words it's completely intentional.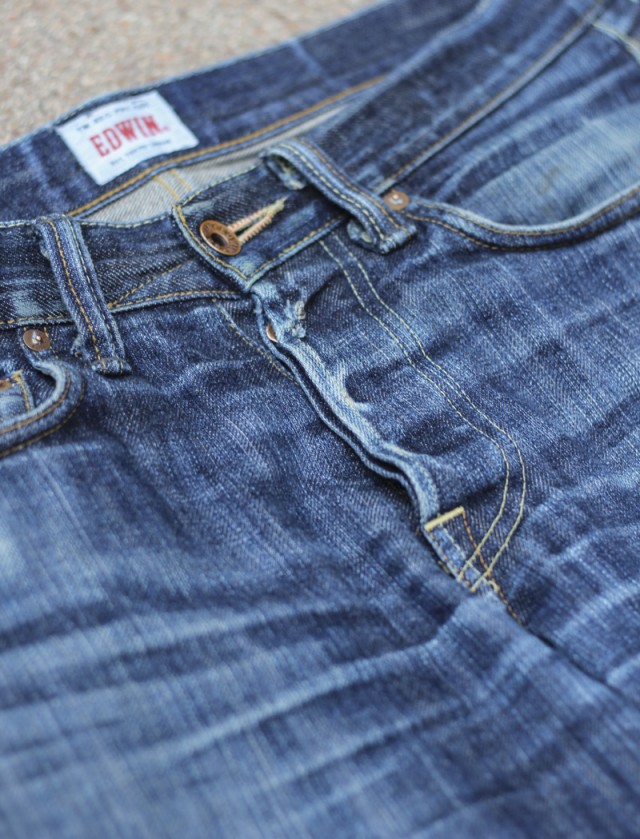 Newer productions come with a "sneak-a-peak" detail on the coin pocket showing off the Rainbow selvage.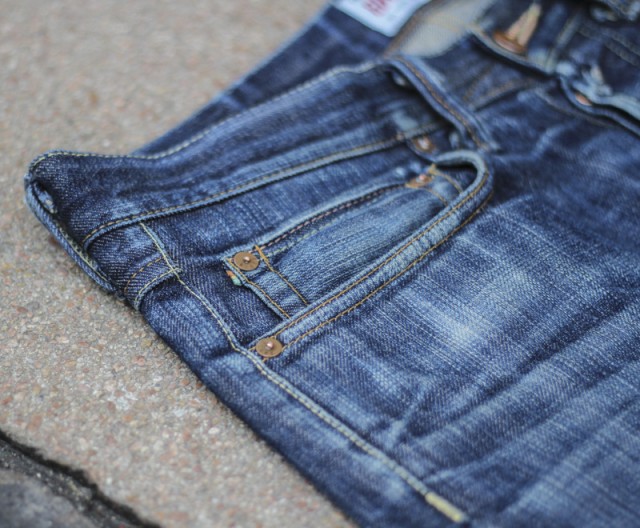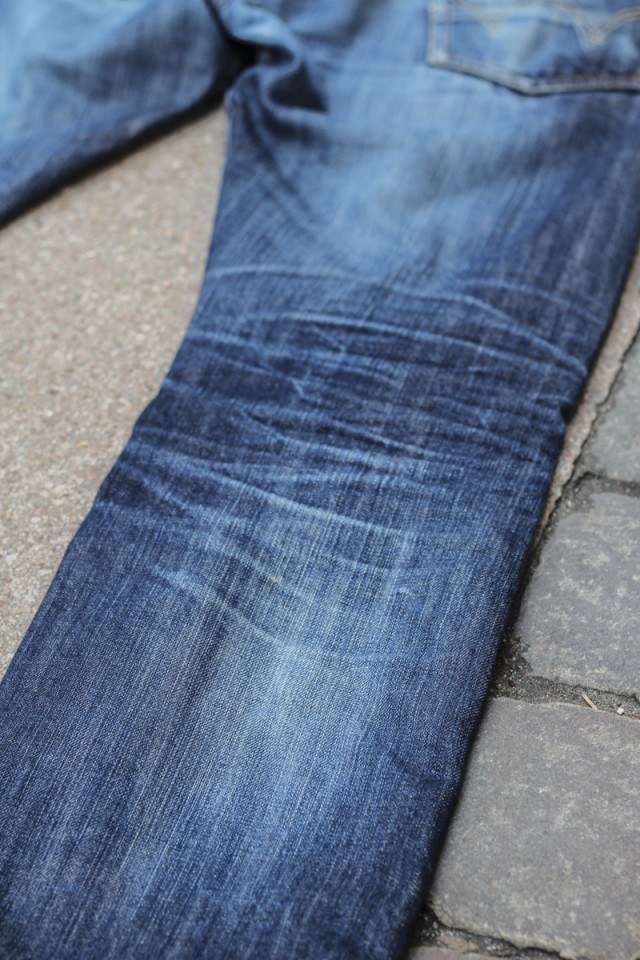 The owner of this particular pair has been sitting down quite a lot while wearing in the jeans, which has created these beautiful fades around the calf and the back of the thigh.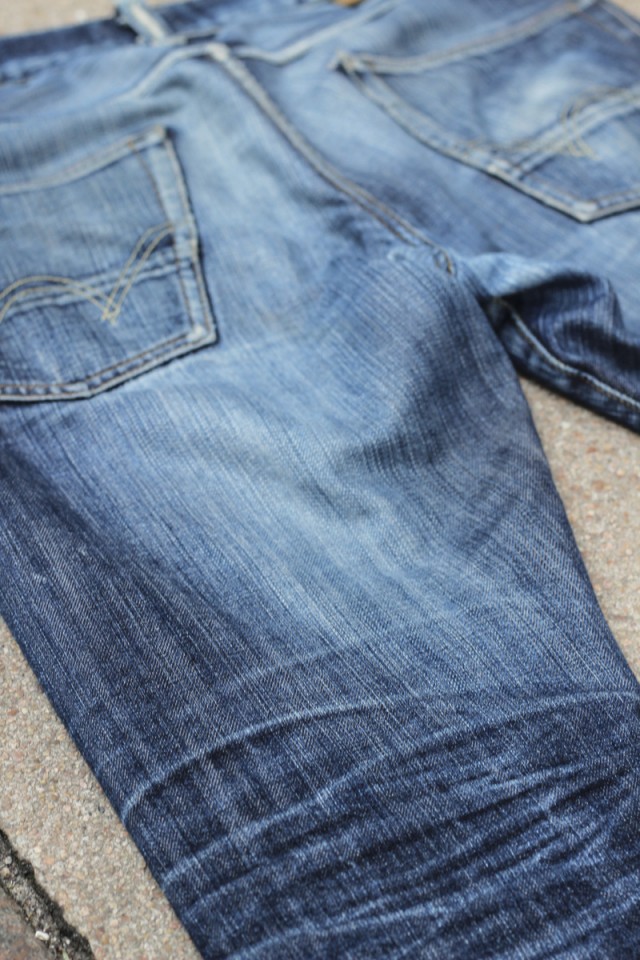 Here's a close up of the second worn in pair. If washed the creases and wear marks would be even more pronounced.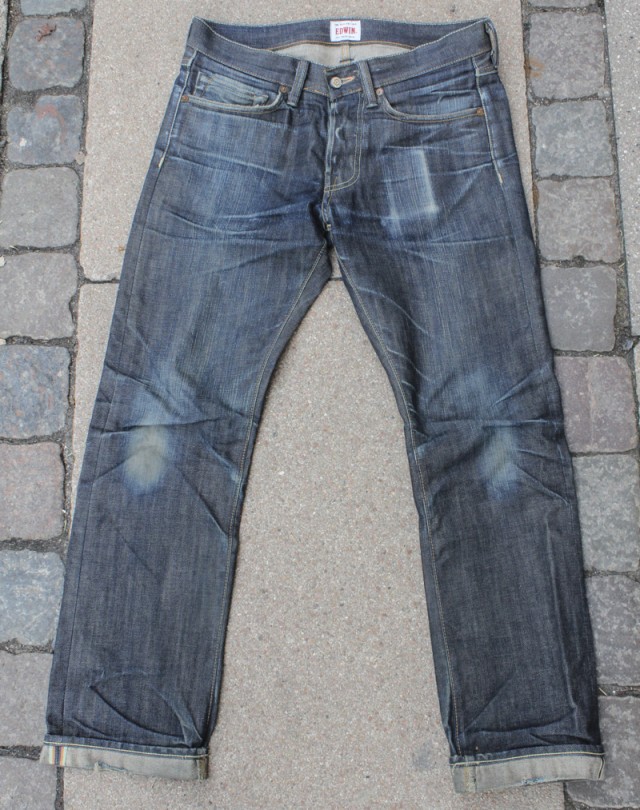 The jeans have been worn in by Henrik Brund, owner of the Brund shop in Copenhagen, and he has been on his knees a few times over the months of wearing the jeans.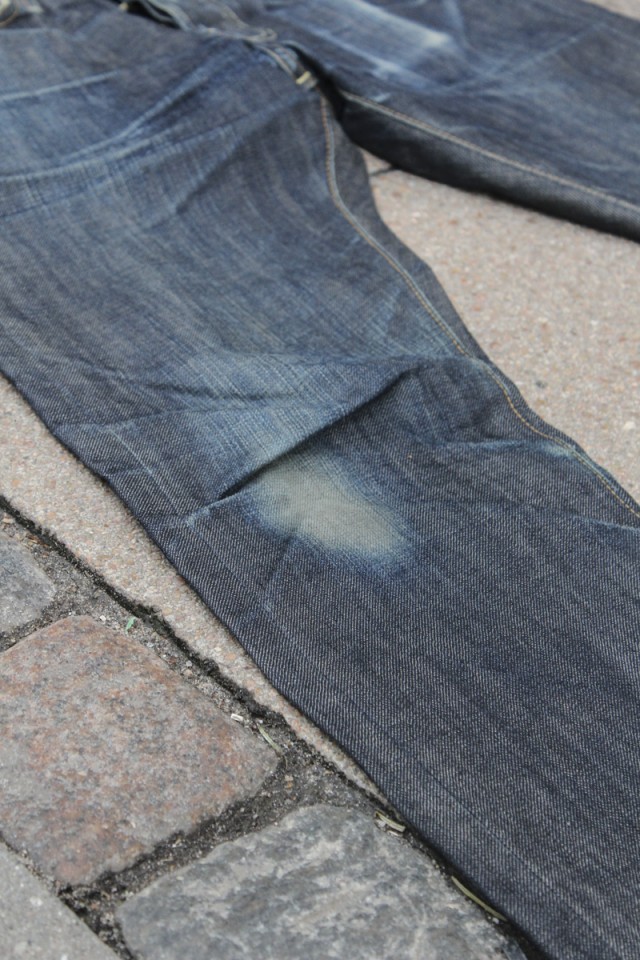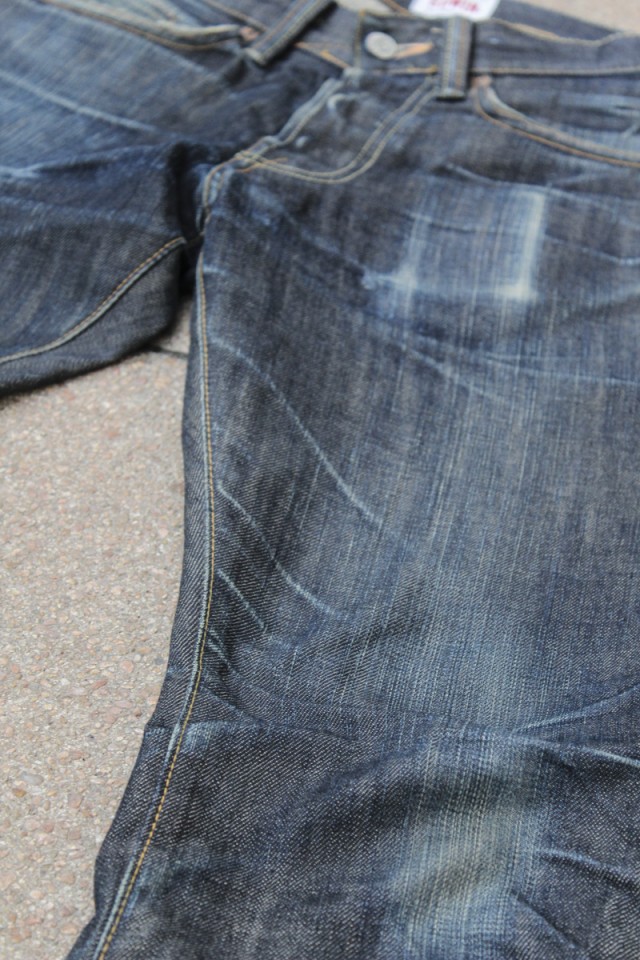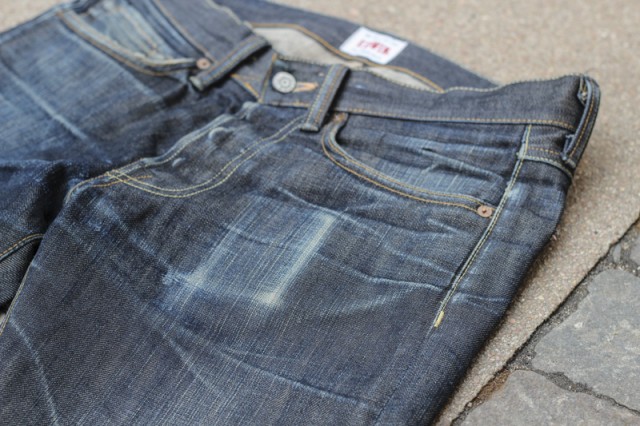 Henrik likes to keep his wallet in his front pocket.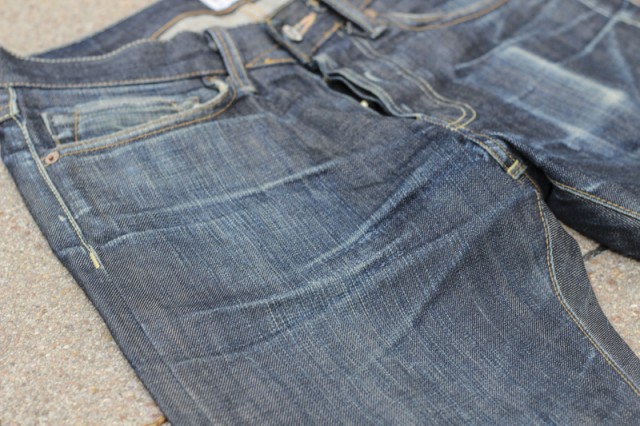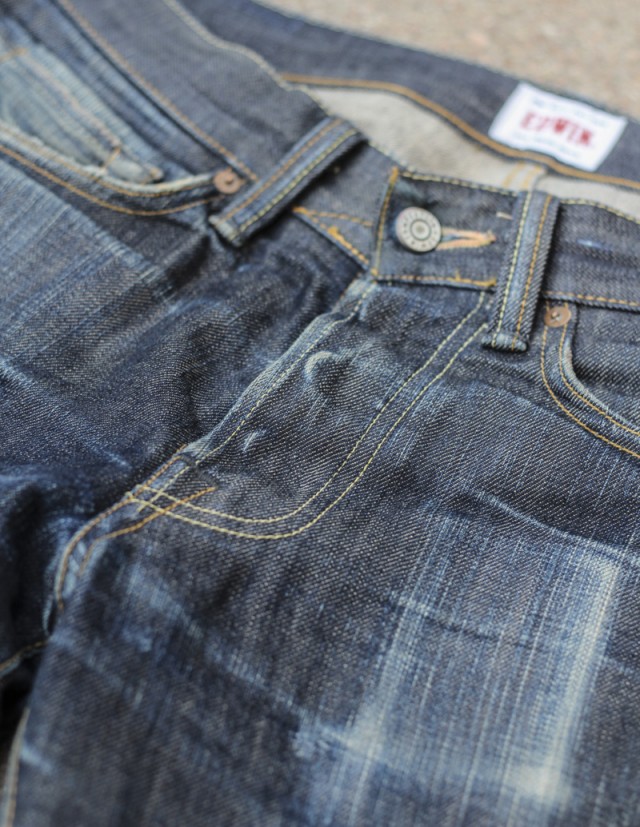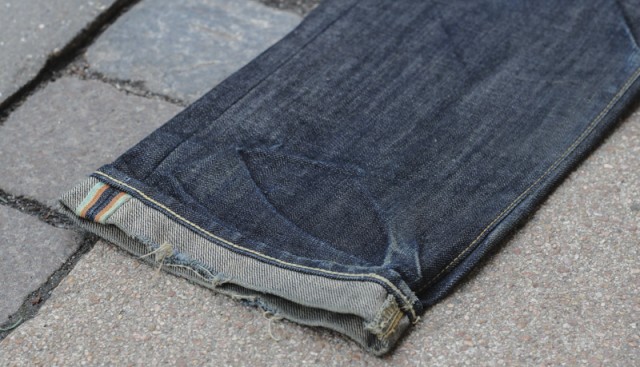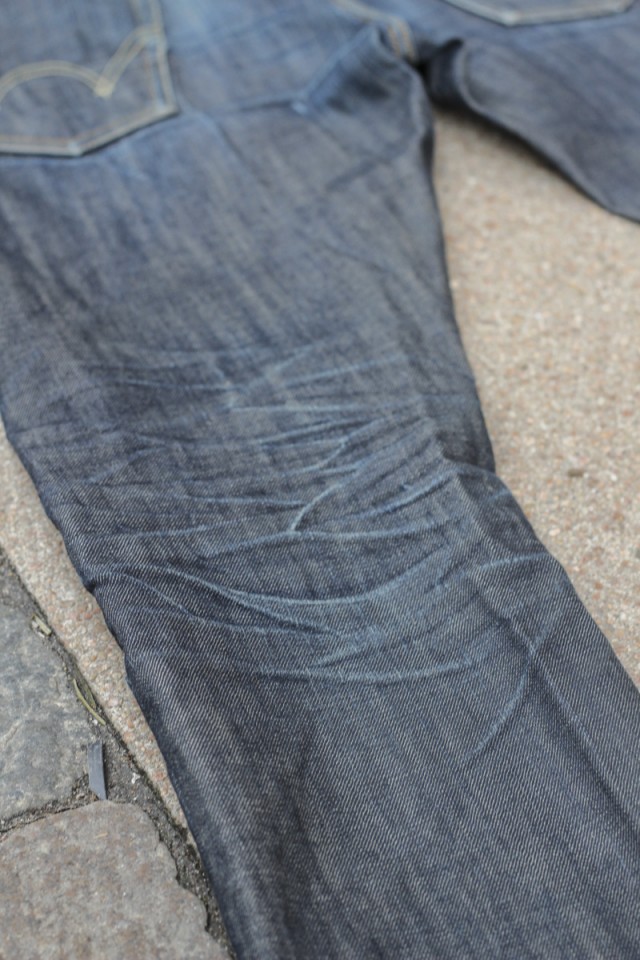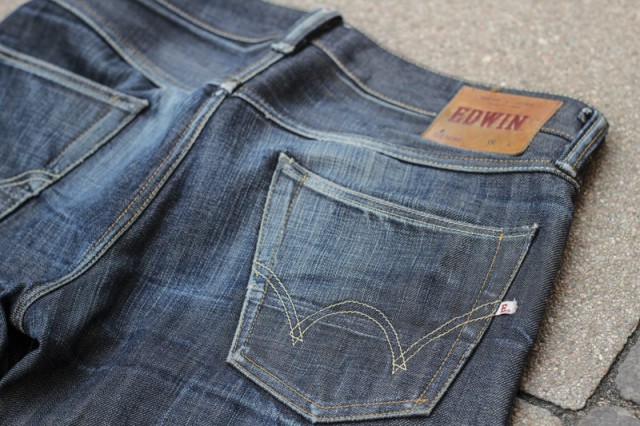 Get your own pair here.