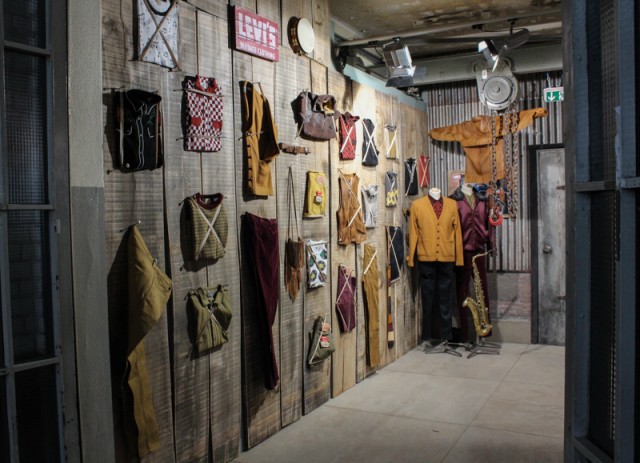 Certain brands somehow always seem to excite us and almost no matter what they come up with it seems interesting in one way or another. During Berlin's Bread & Butter in January we met with Miles Johnson, design director of Levi's Vintage Clothing to get a brief introduction to what we have in store for next winter. As always, the collection is split into two themes; the Motown theme draws up parallels of car industry and the music industry of 1960s Detroit; the reintroduction of Orange tab collection brings a fresh and youthful alternative to the dusty denim authentics.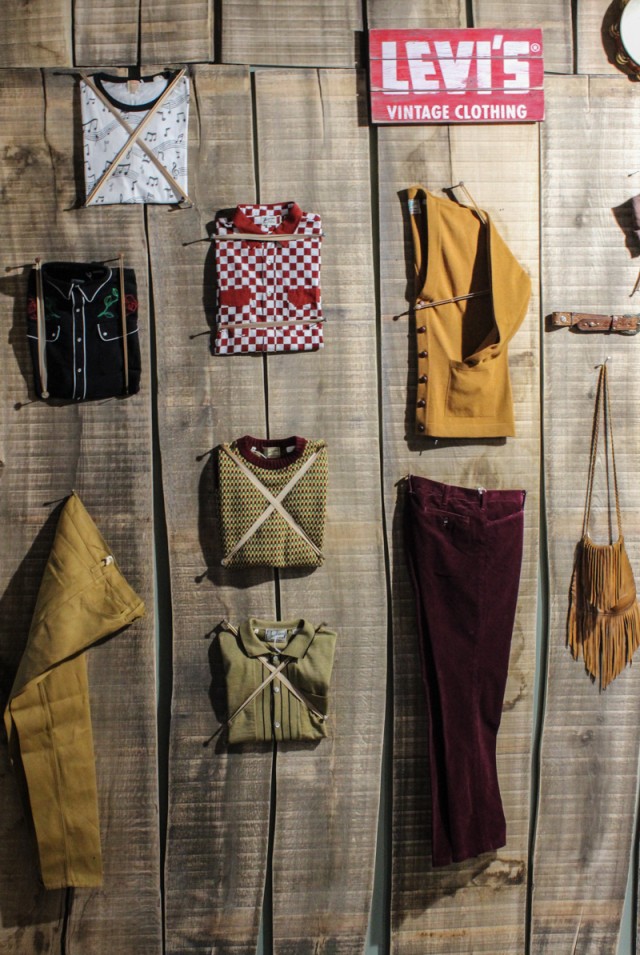 After years of depression, Detroit is experiencing a cultural revival with people rushing in to buy space, including a lot of young artists. The Motown theme is the near perfect reflection of the current state of the fashion industry; based on "alternative originals" from the Archives it's the acknowledgement of a non-denim oriented period in Levi's history as consumers became more interested in fashion and sharper silhouettes and less interested in heavy and durable denim.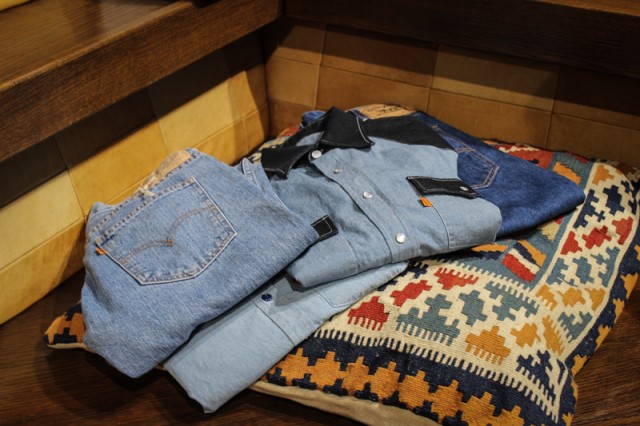 The second theme is a complete reintroduction of the Orange tab collection. First marketed in 1969, at the time, the Orange tab was an economical price point product for younger consumers with slinkier hips and narrower five pockets. To keep prices down the jeans were designed with a cleaner and simpler approach to construction by simplifying production with less operations compared to production of the 501 and other core products.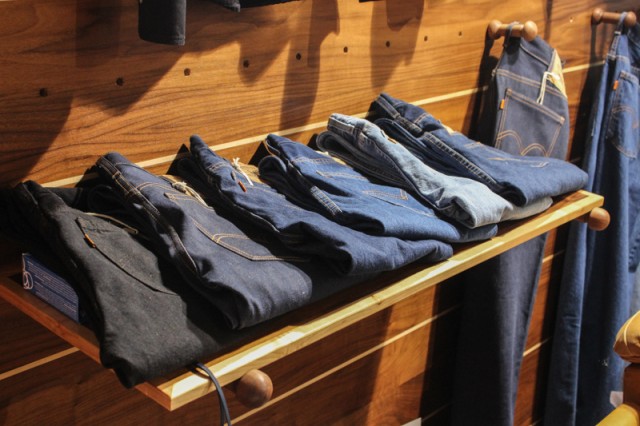 To get it right Levi's had Cone Mills recreate the original sanforized 0217 wide loom fabric, which is used for all denims. Everything is made from this single fabric in the USA and compared to the 501-programme even today price points are lower for the Orange tab. Minimal manual process has gone into treatment and distressing and the wash offering includes rigid, rinsed, stonewash, stone bleached and black overdyed. The range is available in three fits, regular, slim and bootcut and with well-executed fitting there's no need for stretch fabrics. It's quite androgynous and simple, the Orange tab oozes of the classic t-shirts and jeans look.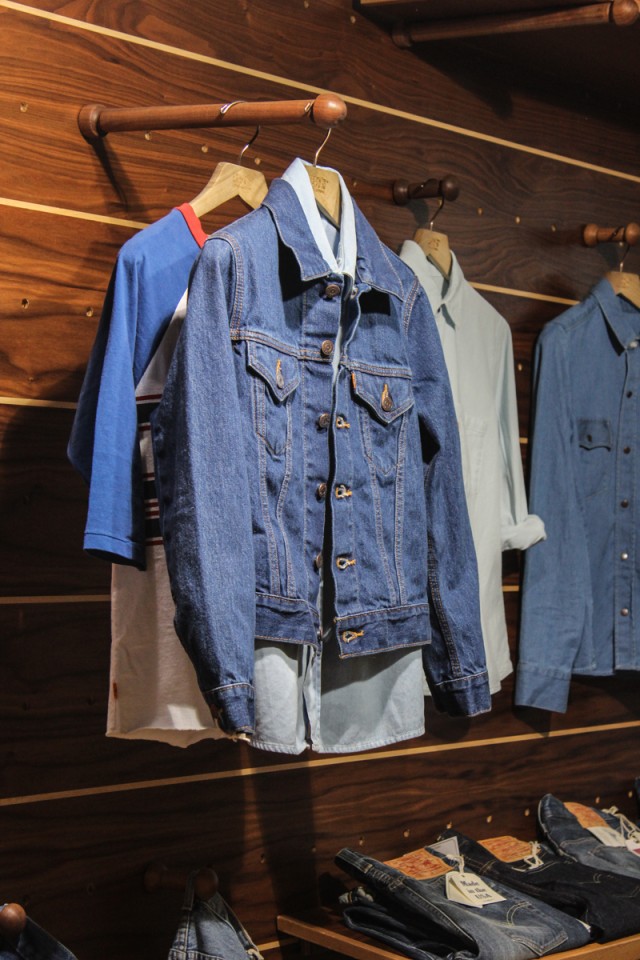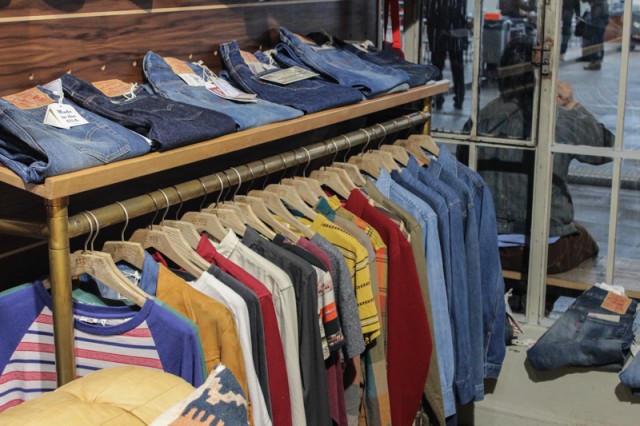 Core range covers the basic tees, shirts and sweats along with the 501-programme. The Rough Rinse is replaced by a new and cleaner rinse wash without the wrinkles and the tinted weft. Much appreciated.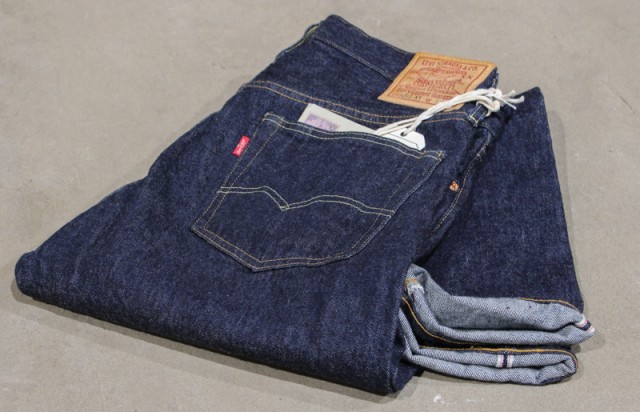 Review and pictures: Thomas Bojer.