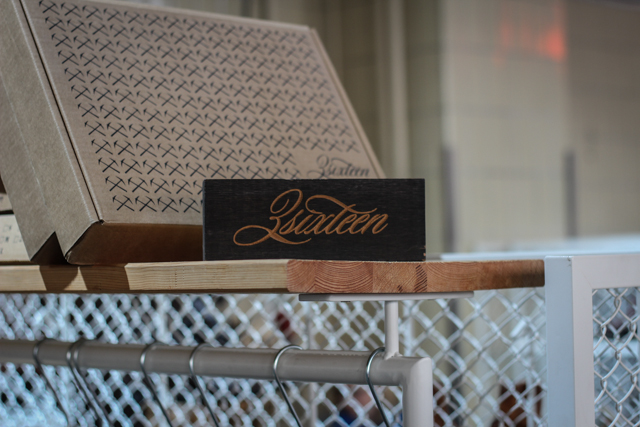 Known for their high-high quality denim made in America from premium Japanese fabric that retail at very reasonable prices, 3sixteen has in a few years conquered the world with their jeans. The brand has been picked up by leading European denim retailers such as VMC, Burg&Schild and Unionville with many more to come from the fall of 2013. At the last Bread & Butter founders Andrew Chen and Johan Lam had brought along a few news from over there.
Value for money is something you say when you can't think of any other way to positively describe cheap stuff that's not good looking. This in by far my opinion on 3sixteen, however, you truly get a lot compared to what you spend! And probably the greatest things about 3sixteen is the personality of the brand, which is an almost near-perfect reflection of the two founders and their approach to retail and brand building; honest, straight forward, listening, original, authentic, true to the roots and consumer-oriented.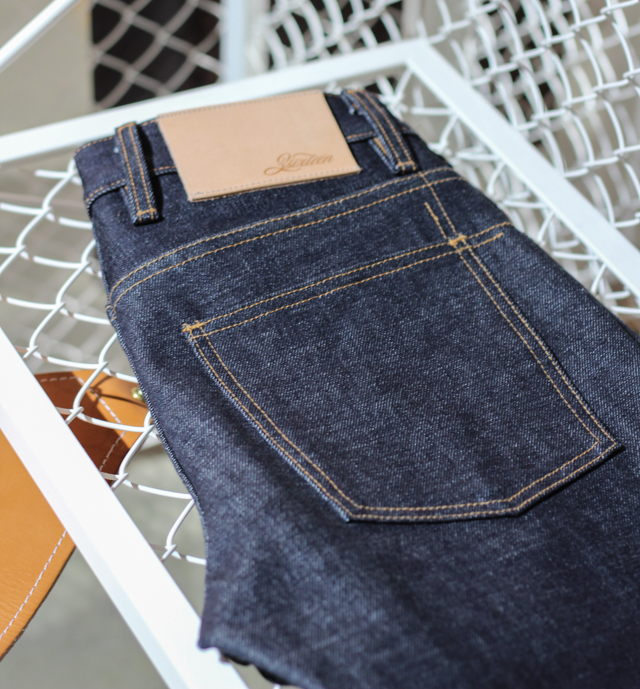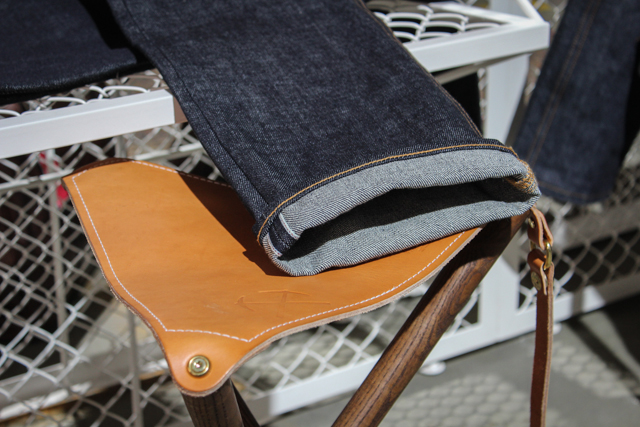 The heavyweight indigo 130x denim (above) will hit the stores in May, and the indigo/brown heavyweight 140x denim (below) is releases in the fall. Both fabrics are woven exclusively for 3sixteen by Kuroki Mills in Okayama, Japan.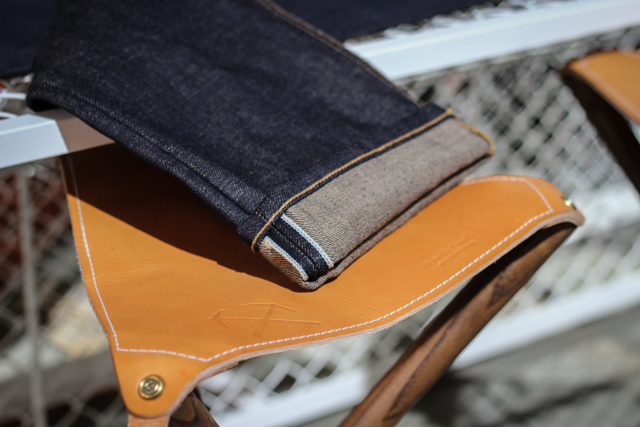 Below is the latest 3sixteen+ jean, the 30BSP. 3sixteen+ is an ongoing collaborative project between Andrew and Johan and Self Edge's Kiya Babzani. Together these three men are Self Edge overseeing the stores in New York, Los Angeles and the original one in San Francisco, respectively. 3sixteen+ takes the Japanese ideology of leaving no detail untouched to create a line which brings the Japanese 'otaku' of denim and classic American styles to the western world. 3sixteen+ are working closely with small Japanese mills to create new denim and fabrics for these projects.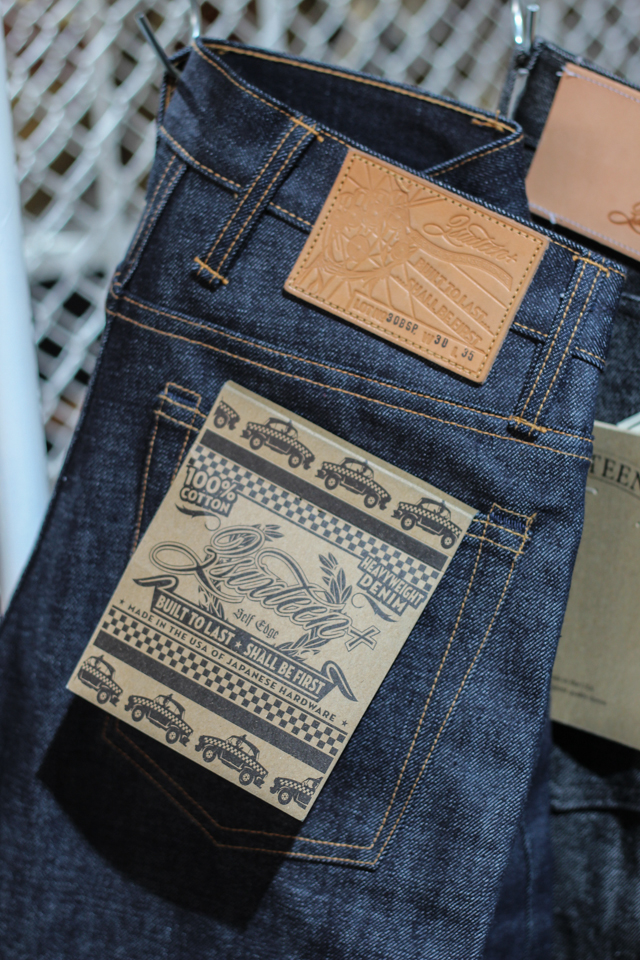 Naturally, Andrew was wearing 3sixteen himself and he has had this particular pair of 14.5 raw indigo selvedge SL-100x in regular rotation for three years now and washed them anywhere between 10-15 times  (once every few months). If you've seen the 'Denim Mythbusters' video with Andrew and Kiya you'll know that they advocate washing your denim. This, and a lot of wear, is what has created thes almost unbelievable fades. With this as documentation Andrew hopes that customers will see that consistent washes do not affect the ability of high quality denim to fade beautifully. We are fighting a war here and I'm on Andrew's side!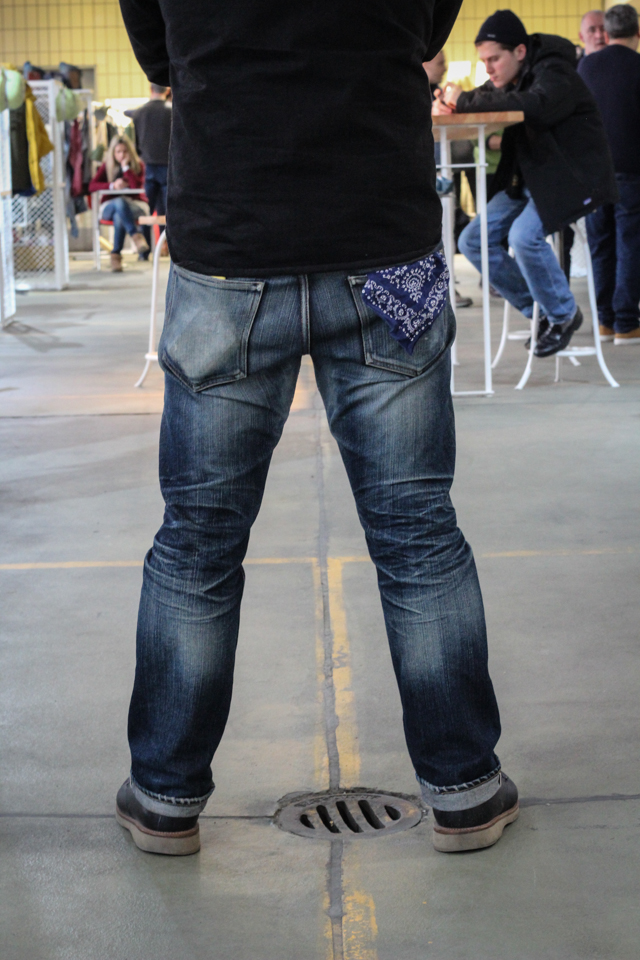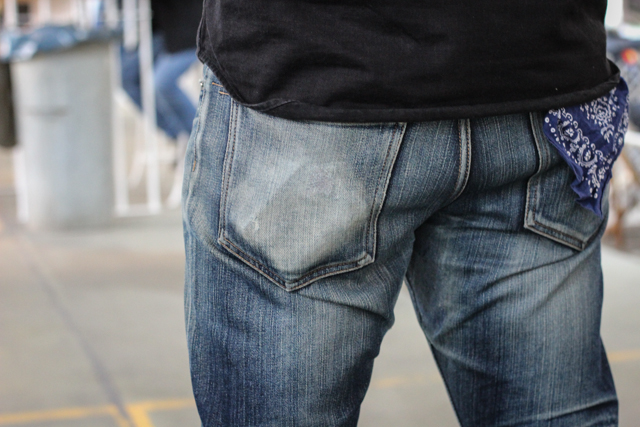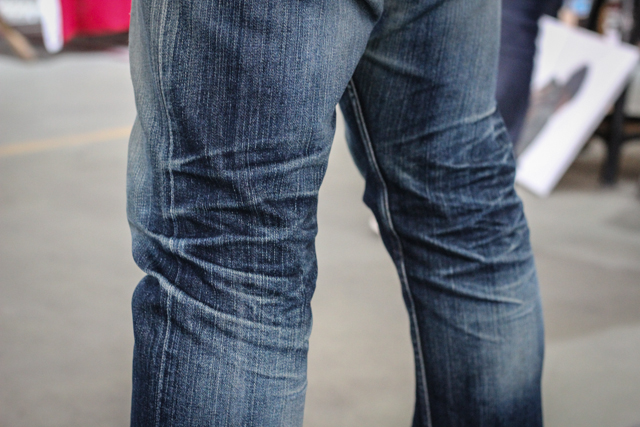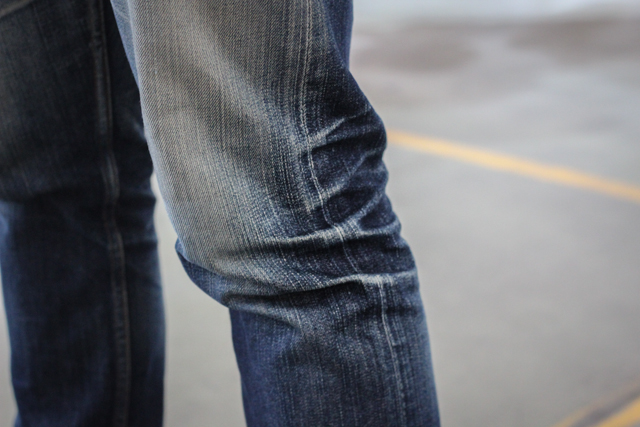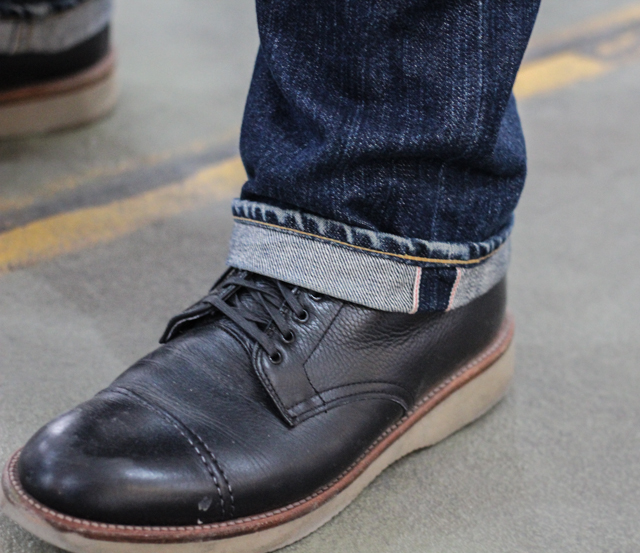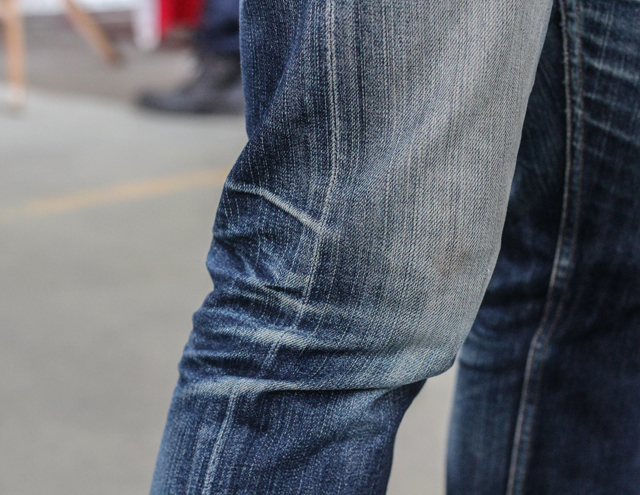 Amazing roping effect! Andrew hemmed the jeans himself in the NYC Self Edge store.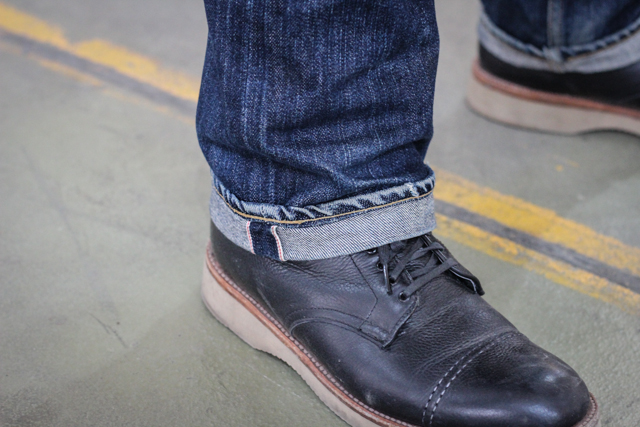 You can buy 3sixteen online from their own webshop, from Self Edge, from any of the retailers mentioned above and many more.
Review and pictures: Thomas Bojer.