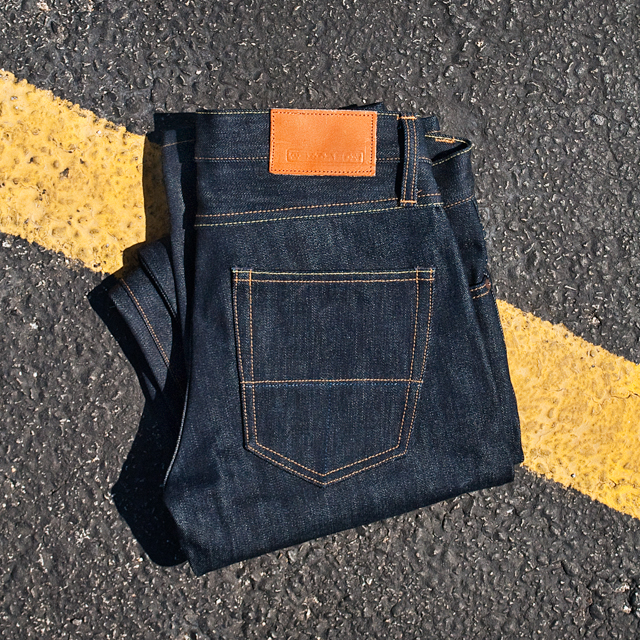 There is some debate about its provenance, but most agree that denim originated in Nîmes, France. Originally known as "serge de Nîmes", the material quickly spread around Europe and across the Atlantic due to its strength and durability. Debunked legend even tells that Columbus's ships were equipped with denim sails. But regardless of how the material came to the States, it's an irrefutable symbol of American heritage. Denim covered westward bound wagons during Manifest Destiny and outfitted laborers during the Gold Rush. Despite how we may feel about those histories today, denim was as tough, as durable, and as stubborn as the people who wore it into the wild unknown. In my personal opinion, few other denim brands live up to this heritage as well as Tellason.
Operating out of a single studio in San Francisco, the label handcrafts honest, understated jeans that are made to withstand the rigors of daily wear. Everything about their operation is carefully considered, from developing thoughtful fits to sourcing the proper materials. To do so, Tellason relies exclusively on American materials and labor. This includes domestically grown denim from Cone Mills' White Oak plant in Greensboro, NC and tooled leather patches from Oregon's Tanner Goods.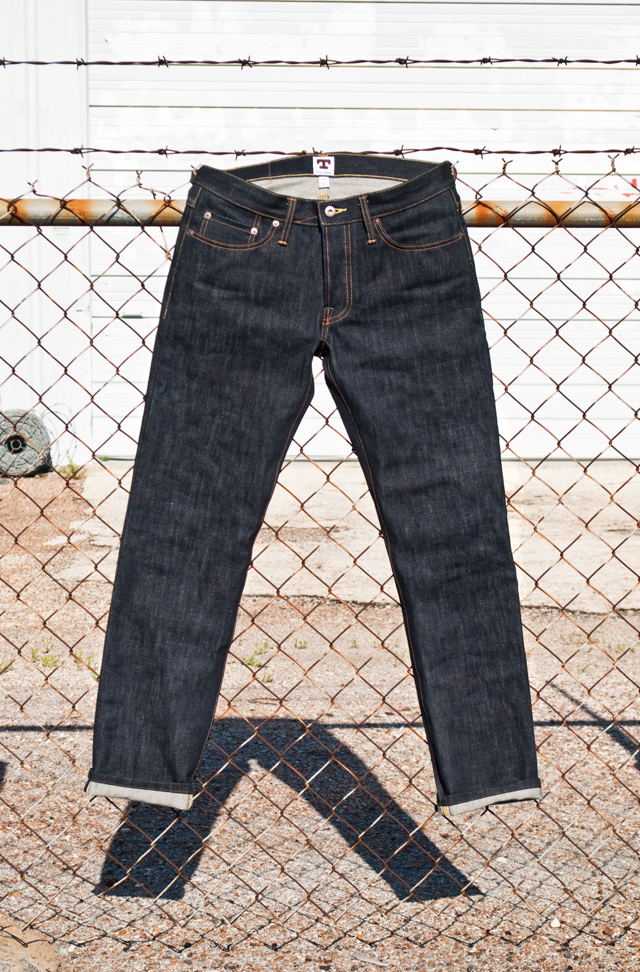 Despite only a few years in business, Tellason has amassed quite the reputation for quality made jeans and a passion for proper craftsmanship. So I consider myself quite lucky for the opportunity to catch up with Tellason co-founder Tony Patella to discuss his label, their work, and the value of heritage.
I know that you all have had a lot of experience in the industry, but can you tell me when things actually started for you? Was there a pivotal moment that drove you to launch your own label?
"In late 2008 when the US economy was in the toilet, my friend Pete Searson and I started talking about doing our own thing. I had been in the denim world in the 1990s and Pete had a lot of apparel industry experience in sales, both domestically and internationally. We believed that with the economic situation in the US and around the world, guys would come to their senses and stop buying disposable, trendy clothing and start buying durable, classic clothing and shoes made in America."
You seem to place a lot of pride in craftsmanship. Do you recall your first interaction with the handmade?
"My grandfather hand-tied all of the flies he used to catch rainbow trout in the Upper Sacramento River in northern California (which was right out his back door). He'd say, "let's go fishing" and we would walk down to the river with no equipment. He would grab a couple of bugs from the evening hatch and then we'd go back to the house and tie up a few replicas. He always caught more and bigger fish than anyone else on the river."
So what was the first thing you ever made?
"I tied a Royal Coachman fly at the age of five."
That's awesome! Aside from that sort of savoir-faire, what else inspires you?
"Minimalism. Utility. I really respect designers and companies that have a point of view and stick with it. You can't be all things to all people and you shouldn't try to be."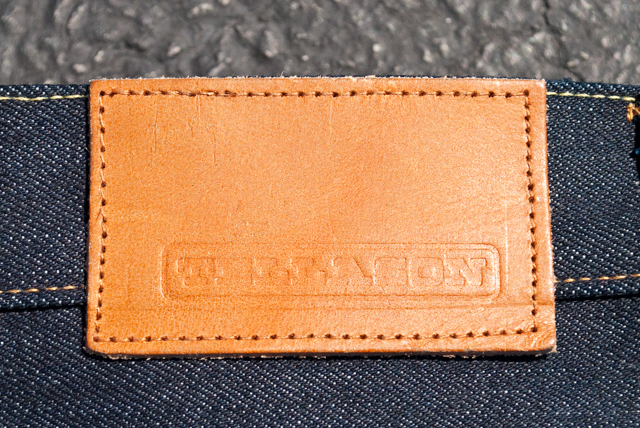 One of my favorite aspects about Tellason is that your jeans are immaculately detailed, yet you seem almost … anti-fashion. Am I reading into things or is there something to that?
"We are anti-fashion. By it's very definition, fashion becomes obsolete within a specific period of time. It's really no way to run a business or to shop. Make and buy quality pieces that last a long time. Consider the cost per wear of a pair of jeans or shoes.  My daily uniform is a pair Red Wing boots, raw denim jeans and a black t-shirt – my father was wearing the exact same thing in the 1950s. You never regret classic … now that skull embroidered on your jeans is another story!"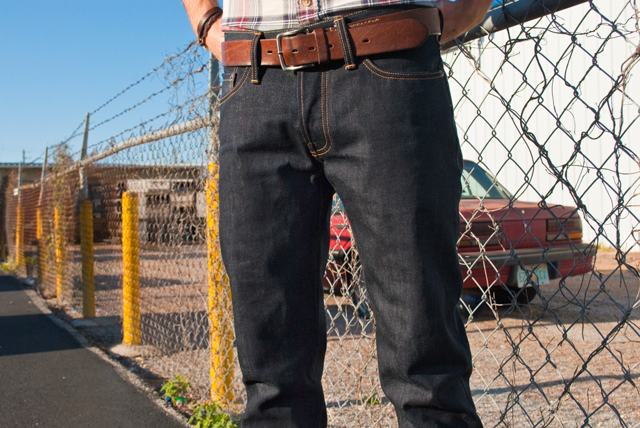 What do you think about timelessness and your work? Do your jeans belong to a specific era? 
"Our goal is to get a guy to buy his first pair of raw denim jeans. Once he puts in the effort to break them in, we believe there is no way he will go back to buying chemically altered "pajama" jeans again. He'll see the folly in sandpaper created whiskers and random holes on the thigh of his "new" jeans. People don't buy "new" cars with 50,000 miles on them and a few dents and scratches."
Do you have a favorite part of the design process?
"Coming up with a fit – via inspiration, consumer and retailer feedback and utility and then seeing the fit come into it's own – especially after it has been worn daily for a month."
So in all the feedback that you get, what's the most surprising thing anyone has told you about your work?
"That our jeans are their "special occasion" jeans. F that! Wear the damn things. Every day."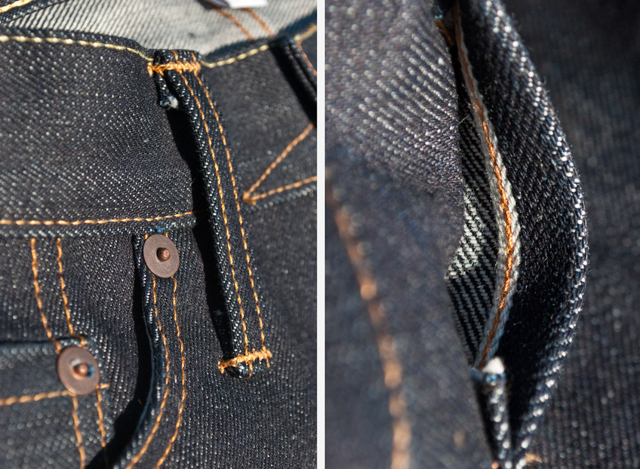 Finally, are there any questions that you wish people would ask about your work? If so, how would you respond to them? 
"Some people do ask us, but I'd like to reiterate why we feel it is important to make products in the US and for us specifically in San Francisco. Our answer is this: we know that it is the duty of all Americans to support our economy in any way they can. We're a small operation, but I'm sure that the workers at Cone Mills' White Oak plant in Greensboro, North Carolina appreciate our commitment to their denim (and jobs). I know that the staff at our cutting and sewing facility in San Francisco appreciate the fact that we make everything in their facility. We've become friends with all of our suppliers and I'll be damned if I will piss on those friendships and their livelihoods to save a few pennies."
"It is easy to lose track of the fact that America was built on the backs of labor and that decent manufacturing (and other sectors) jobs created the great middle class in this country. When my dad was growing up over 95% of the clothing Americans wore was made in the US – now it's less than 5%. That is ridiculous. It is time for American consumers to buy better products in all categories and buy less crap overall. Less is more.  Better is better. Consider the cost per wear/use of durable products, not just the initial cost. Get things fixed, don't throw them out and replace them with more inferior garbage. Buy boots than can be resoled.  Buy raw denim jeans and wear them as often as possible – you'll be rewarded with the only pair exactly like them in the world. End rant."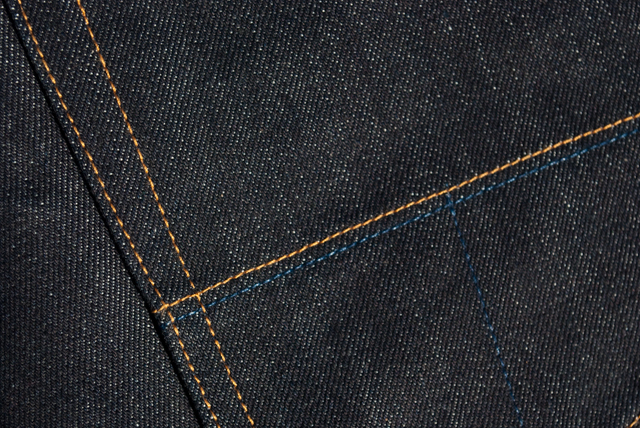 Learn and get your own pair of Tellasons at their website.