Otter Waxed WM A.C Wrench #6 Waistcoat
Launched in the spring of 2013, Copenhagen's Wrenchmonkees has created a small collection of decent and simple workwear under the WM A.C label in collaboration with Danish workwear manufacturer Kansas.
The Wrench #6 waistcoat is a functional and versatile garment that works equally well for the slightly dressed up jeans and shirt look or for wrenching in the garage.
It's made of a heavyweight 375g overdyed cotton fabric that is unwashed. To give the fabric a unique look, co-owner Andreas Mørk-Hansen has experimented with applying 4 layers of Otter Wax to his waistcoat.
Why? Because it makes the hard wearing fabric even more wind and water resistant – and because it looks great!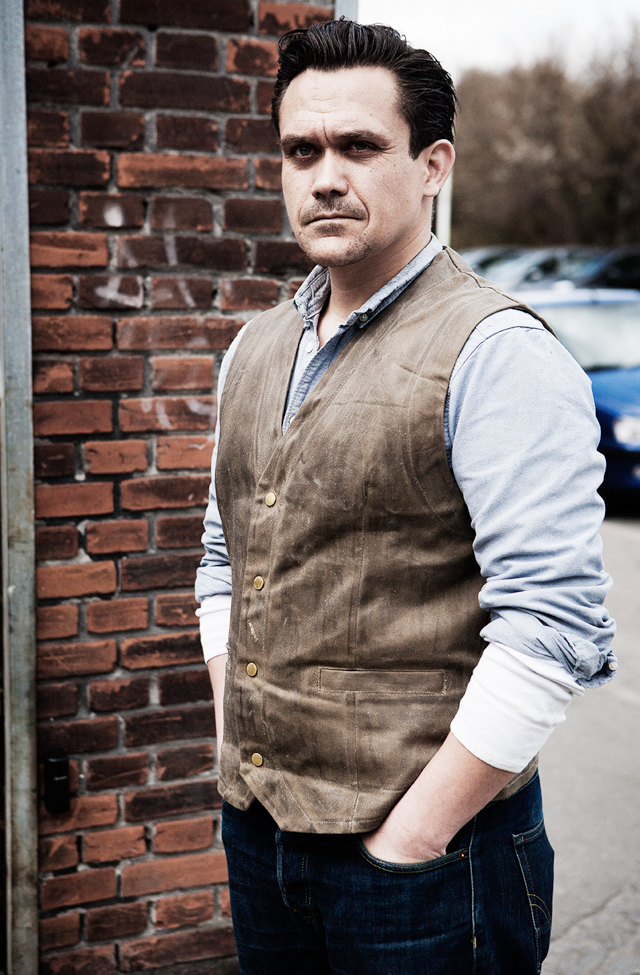 This is how Andreas went about it:
First he waxed the waistcoat once by rubbing the wax into the fabric with his hands followed by melting the wax with a hairdryer to allow the fabric to absorb the wax. Then he repeated this process with a second layer of wax and blow drying.
After he had applied a third layer of wax, Andreas 'baked' the waistcoat in his oven in a roasting bag for a little while at 75°C. To get a greasy effect, he didn't apply any heat to the wax after the fourth layer, but simply just rubbed it thoroughly into the fabric with a dry cloth.
The result speaks for itself.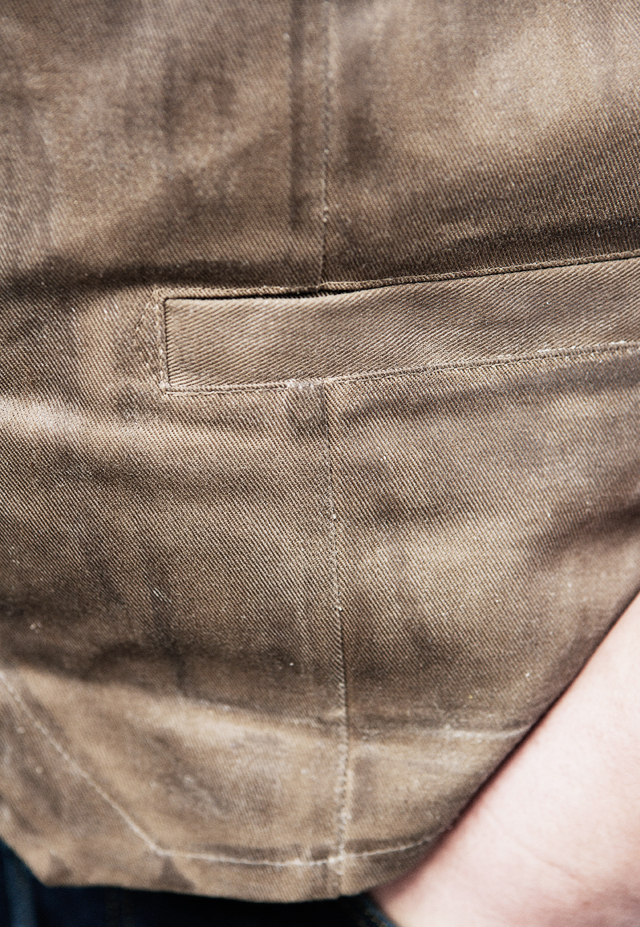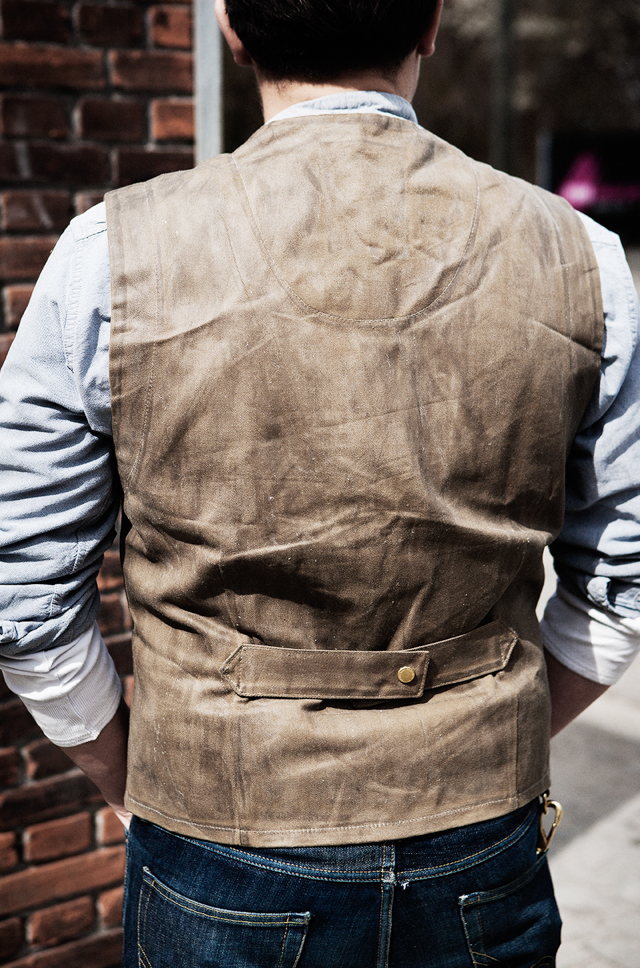 In the event that you're not completely satisfied with the result should you choose to experiment yourself, an easy way out is apply extra heat to let the fabric absorb the wax. It's important to note that you shouldn't expect to get the same results as with industrial waxing, but then again that's the charm of it.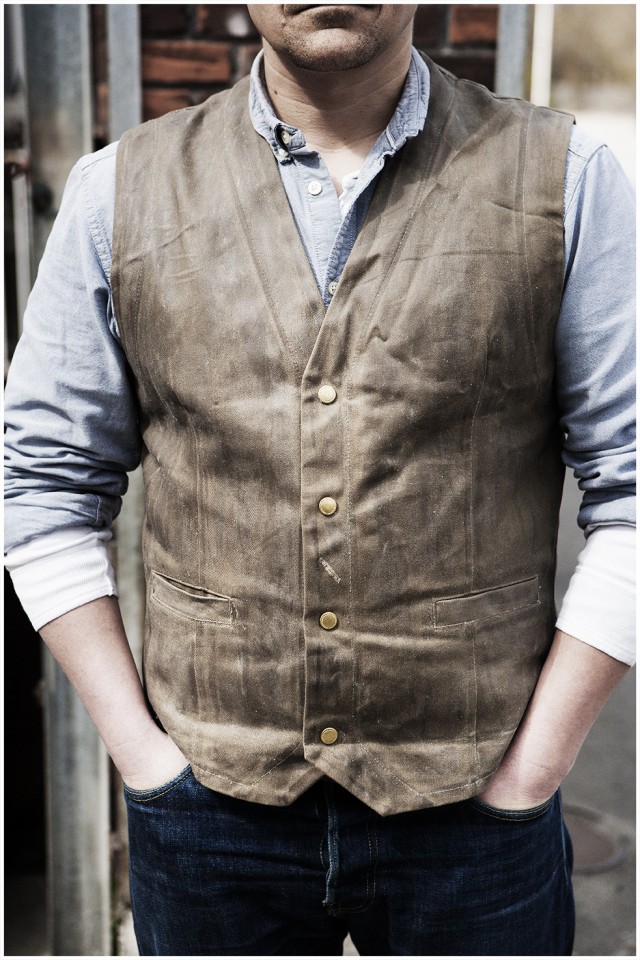 Andreas used up two bars of Otter Wax for his waistcoat, but there are plenty of other alternatives, including Fjällräven's slightly cheaper Greenland Wax. Another alternative is to use fluid wax. It's all a matter of what you're looking for.
Get your own Wrench #6 waistcoat here.