It all started when I approached 60.
I had been a copywriter for many years and I was working hard. Boss suits filled my closet, I drove a Mercedes, and I preferred fine dining with selected, red wine. It all went well for me, but life felt empty. I didn't want to grow any older this way. Instead, I rediscovered some of the feelings I felt in my 20s
Today, I define myself as an urban hippie.
The suits are donated to charity. The car has been sold, and I take my bicycle whereever I go. I'm a vegetarian, and I don't drink any alcohol at all. My grey hair has grown long, and I have lost many kilos. More importantly, I only dress in denim and workwear. And I feel great!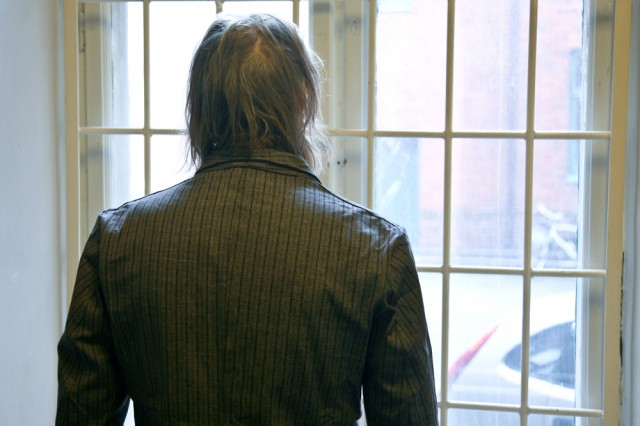 The older you get, the clearer it becomes what's important in life.
My philosophy as an urban hippie is to have a relaxed approach to life. In the early days, hippies left the cities and were living in communities in the countryside. Today, it's a trend, certainly an enduring one, to take the country vibes into town. It's known as 'rurbanism'.
People grow herbs on their balconies, and if they live on the outskirts of town they might even have chickens for home consumption of eggs. This is in line with another contemporary key concept; sustainability.
Quality denim is very much about sustainability.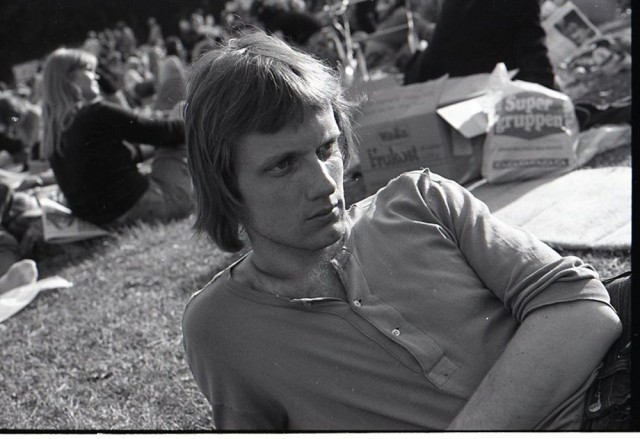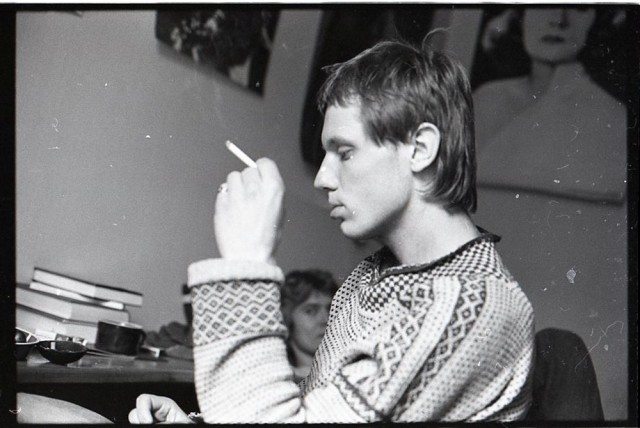 Don't get bored!
There are in Sweden, like in many other Western European countries, many who, like myself, were born in the 1940s and 50s. We are known as the baby boomers. Even though we are getting older, we certainly are healthier than previous generations – and we want to live intensely until the very end.
To do so, one must keep the curiosity intact, otherwise life becomes dull. Older rock celebrities, such as Mick Jagger, Iggy Pop and Bruce Springsteen, do not seem to be bored, do they?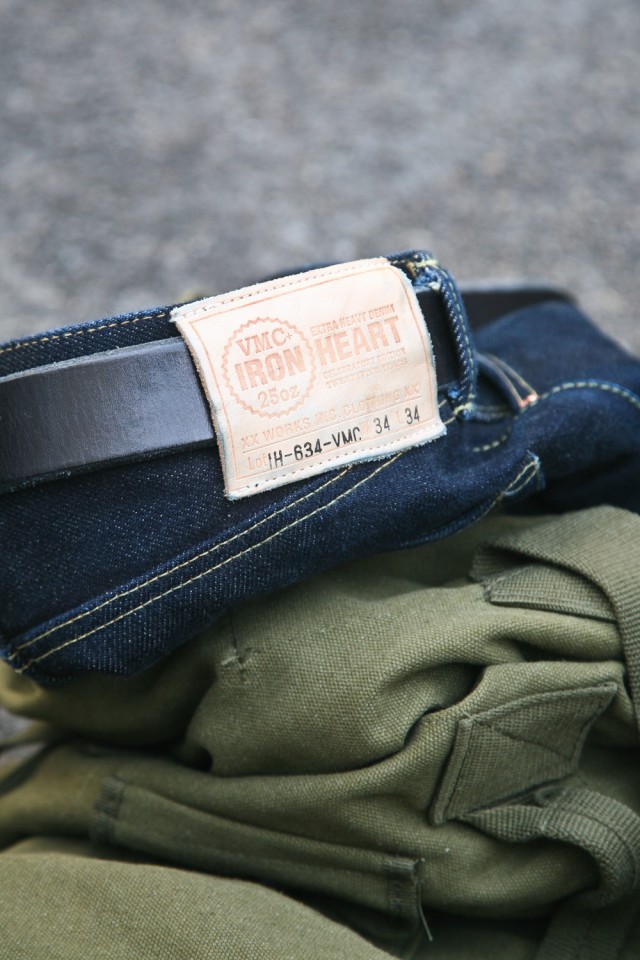 A lot has happened on the denim scene since I was young.
Before Lee entered the Swedish market as the first American brand in the early 60s, we only had "not so hip" jeans from Swedish manufacturers. It was exciting to be able to buy American jeans. And a few years later Levi's and Wrangler followed in Lee's footsteps.
Today there are so many brands.
I have stuck for Japanese. I've got an introduction to Japanese denim by co-owner of Meadow in Malmo, Christopher Åkesson, and bought a pair of Momotaros. Later, I've added a pair of Flat Heads from DC4 in Berlin and a pair of 25 oz. Iron Hearts from VMC in Zurich to my wardrobe. I've experienced first hand how Japanese jeans hold high quality standards, and it feels a little exotic to own and wear them. Not too many Swedes do, except for maybe Edwin jeans.
Maybe the Japanese feel something similar about brands like Nudie and Indigofera from a small country up north.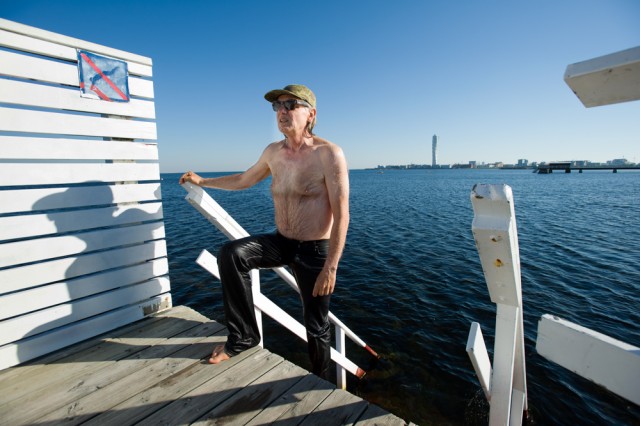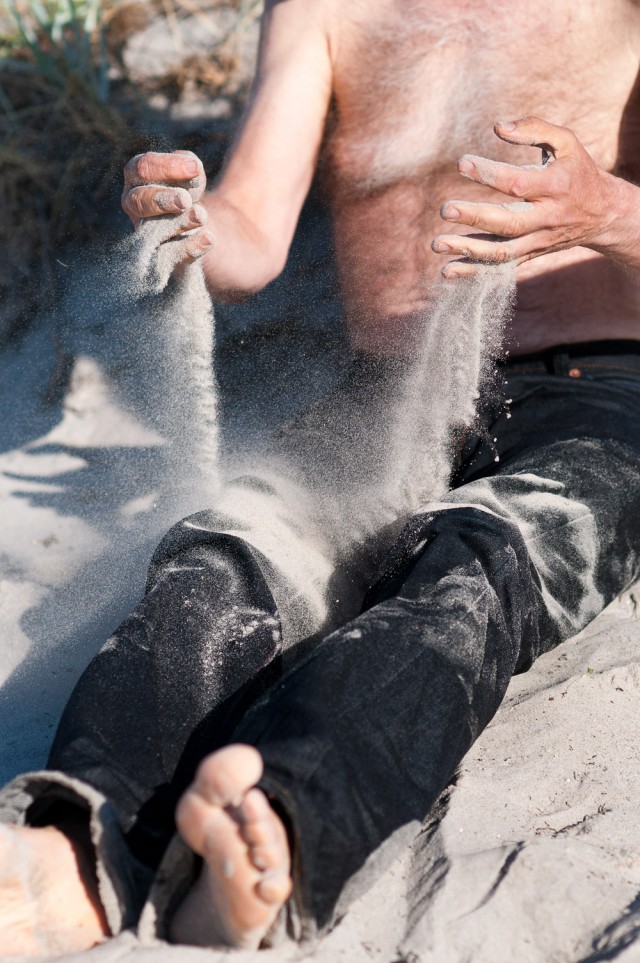 In my early teens I owned a pair of raw Lee jeans.
Along with friends I biked to the beach to swim in my jeans. We rolled around in the sand to create a "natural" wear. That was in 1963. This year, in early October 2013, I got an impulse. Why not do it again? It would be adventurous to repeat the same routine 50 years later.
Wearing my raw Momotaro jeans I cycled to the same beach and jumped into the 15°C water. I then sat in the sand and rolled around a little, rode back home in my wet jeans, and ran straight into the shower. I know, older middle-aged men shouldn't do these things, but the times are a-changin'.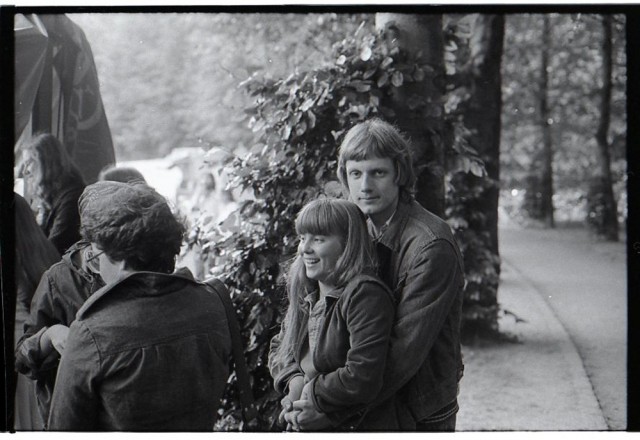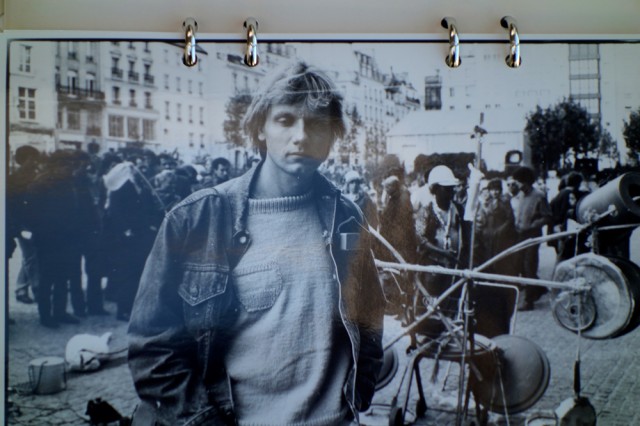 Though the denim community is global, almost everyone know each other. The common denominator for this subculture is passion. And in general, supporters are friendly and unpretentious.
This hippie still works as a copywriter, but not as intensively as before. I take time off to travel to trade shows such as Bread & Butter in Berlin and Gallery in Copenhagen. I do it for inspiration and to write articles about what's going on in the world of denim and workwear. And, not least, to meet nice people.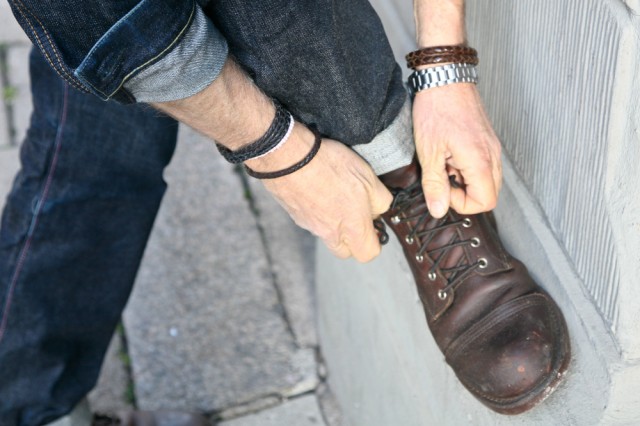 Clothes with a story are the most tempting.
I'm on the hunt for a pair of Viberg service boots, even though I really like my Red Wing Iron Rangers. I have met Brett Viberg, the third generation of the family to run the company, and he told me about his grandfather who emigrated from Sweden to Canada and started making shoes there.
The great thing about denim and workwear is that the garments generally look better the longer you wear them. Not so much the case with my previous wardrobe.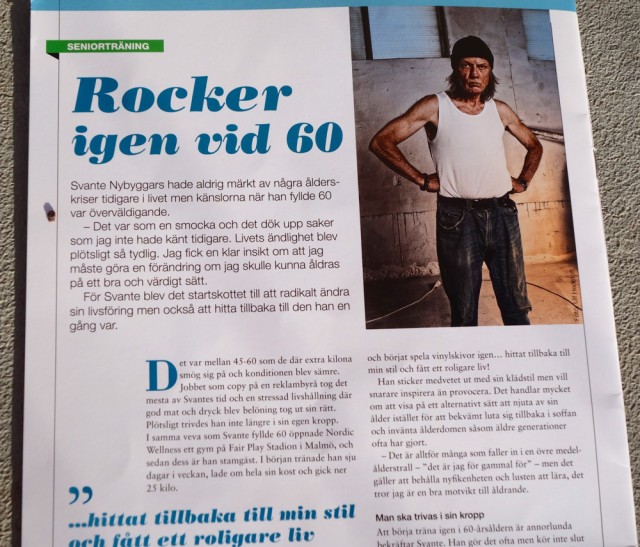 My transformation into The Urban Hippie has resulted in attention from newspapers and magazines, and a feature on Swedish television. Under my alter ego I also share my experiences on Facebook and Instagram.
This hippie is now 62. getting older doesn't have to be a drag. You can turn your life around today!
Photography: Klas Andersson, Christopher Åkesson, Peter Holst and others.