Brand Profile: Left Field – A True American Brand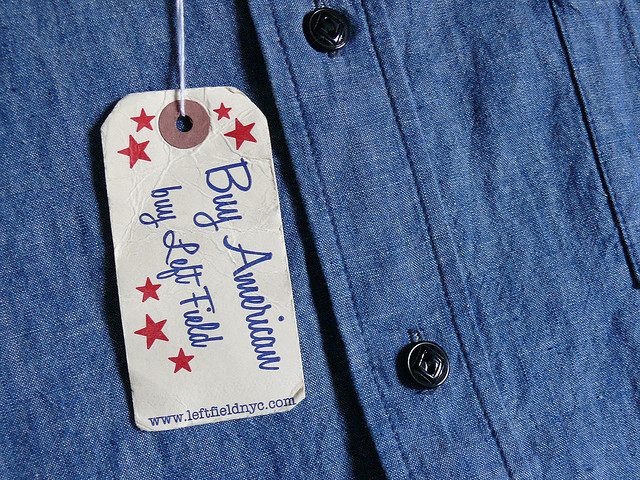 Left Field is a brand that embodies the true American spirit. Started in 1998 by Christian McCann, Left Field was built with the vision of making quality clothing that would stand the test of time and stand out from the crowd. Fifteen years later, Left field has gained a notoriety in the American denim industry by doing just that.
Since his younger years, Christian has always been interested in standing out from the crowd. He hated looking like everyone else so he strove to be different. This led him into the world of clothing. Over the years he was exposed to much more of the fashion industry and eventually found himself very intrigued with denim. He has since grown his brand into a well known provider of American made clothing that never disappoints.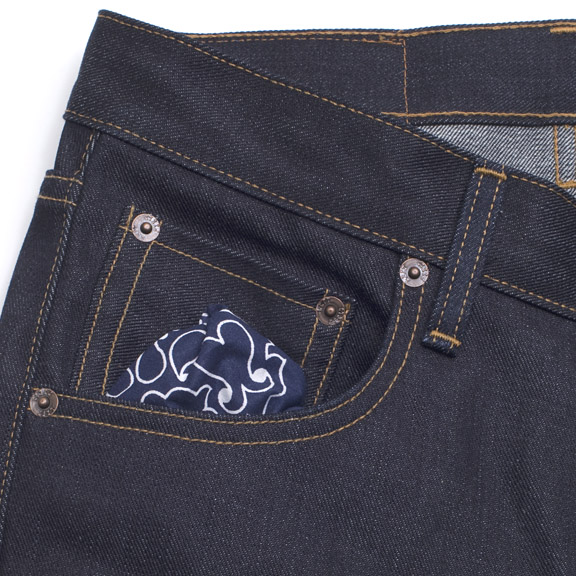 The brand is most known for their denim. The jeans are made in the United States while the denim itself is sourced from all over the world from mills such as Nisshinbo, Kaihara, Collect, and the infamous Cone White Oak mill. The denim comes in two fits; the Greaser, a classic straight leg fit, and the Chelsea, a slimmer modern fit. Each fit has a variety of unique fabrics. The green heather fill and the indigo selvedge canvas from Cone are two very interesting fabrics that are offered. Left Field doesn't just make denim, they make chinos, shirts, and sweatshirts among other things. The chinos come in an array of fabrics as well from duck canvas to tweed and even a Japanese military twill that is used for Japanese military uniforms. They also offer an assortment of other items that are made with the same attention to detail.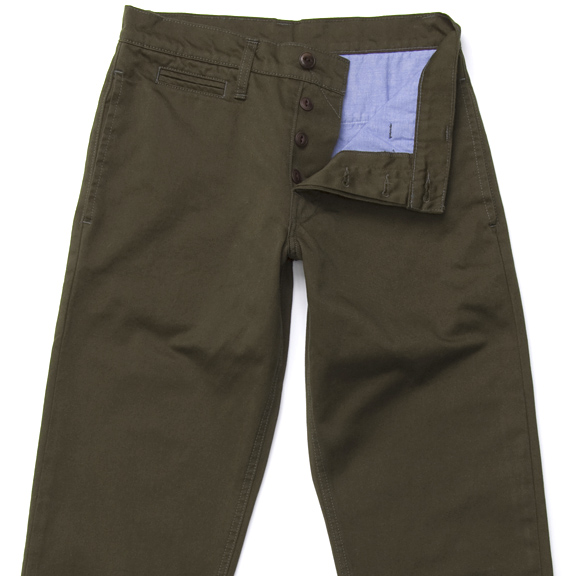 We had the chance to catch up with Christian and ask him some questions about how the brand began, how he treats his jeans, and where the brand is headed.
How did you passion for clothing begin?
"I always had my own offbeat style when I was younger, nothing crazy but didn't like to look like every one else and hated herd mentality. My parents were broke, we used to have to put our fall school clothes on layaway at Marshalls and we would go every once and awhile and pick out a few more pieces when we had money. So it wasn't like there was all this dope shit for me to pick from like now, no internet or fashion blogs just your own style with what ever you could find."
"I was obsessed with the 60s and Vietnam war and I used to rock an airbrushed Led Zeppelin II jacket, and make tie dies with Rit we stole from rite aid after school. I had some crazy multicolor tie die pants and Jimi Hendrix and Doors buttons on my jacket, black raglan concert tees with white sleeves, feathered hair and a mullet in the back, black and white vans slip-ons and an unbreakable comb in the back pocket to keep the wings straight throughout the day. So not really sure but, I think I didn't want to look like everyone else, and didn't fit in, so it made sense."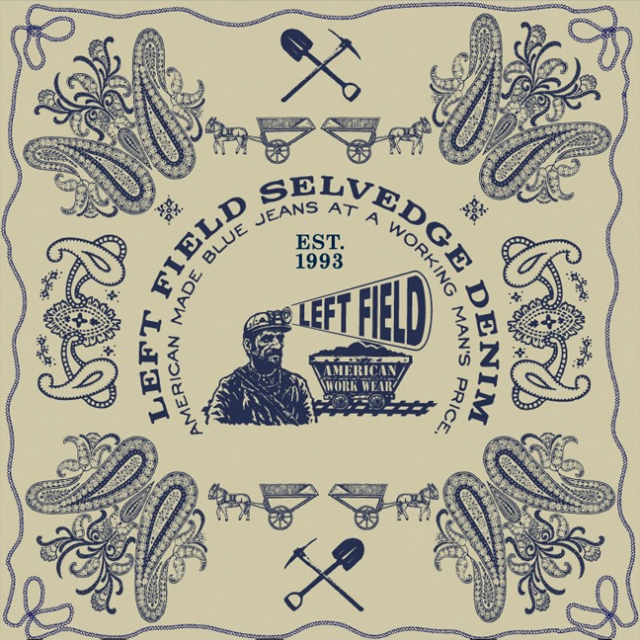 How did Left Field begin and how did you get into the denim business?
"I guess I started picking up Japanese fashion magazines in the mid 90s and was like "holy shit" where do I get stuff like this; we didn't have anything like that in America at the time. So the more I checked out stuff, I thought my take was different on Americana, mostly because I'm American and started coming up with a lot of ideas to do stuff and styles."
"I had hustled a job buying men's clothes for Anthropologie (had no idea what the fuck I was doing) and they decided to close the department because women's was doing so good, so I moved to NY. I thought I had a job with a brand that was into my ideas and when I moved up to Brooklyn with two months rent he hung me out to dry. I went on some interviews and was like, "I won't ever fit into corporate world of fashion." So out of desperation, I went down and applied for unemployment, got it and decided I had 6 months to start a clothing line before the money ran out. I didn't start out doing denim, I got an $11,000 line of credit and I had an American Express credit card to start the line. After I got my Japanese distributor, he helped fund a very small denim collection. I went to Okayama to visit denim mills and indigo dye baths, it was all really amazing and such a great experience. I wanted to incorporate a little local American history into the jeans, so I decided to base it on coal mining. Coal miners are about as hardcore as you can get and felt I wanted to capture that spirit in Left Field jeans. There is an amazing story about the first coal union started by the Irish called the Molly McGuires in Scranton, Pennsylvania. They got sick of all the abuse from the pit bosses and mine owners and took care of business by any means necessary."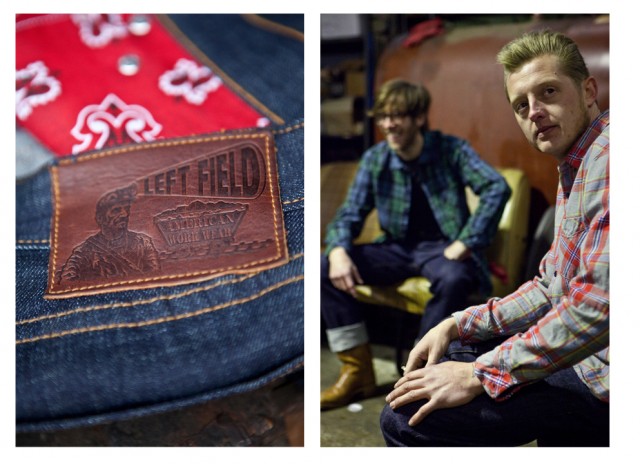 What do you love most about denim?
"I like real slubby denim with variegated colored yarns and deep dyed indigo yarns. I also love breaking in a raw stiff pair and having my hands covered with indigo, it's kind of like grease to motorheads I guess."
How do you wear and treat in your dry denim jeans – any special routines?
"I wear raw as long as I can, I don't understand why people buy raw denim and go soak them right away, and God forbid do it in hot water and bleed them. When they start to feel nasty I rinse them inside out in cold water in my sink with a little detergent and hang them on my shower to dry."
What do you recommend your customers to do regarding breaking in their jeans?
"Pretty much the same thing, but most importantly treat them like jeans not like an Italian suit, wear them to death and make them yours with your own fades and stains from your lifestyle. Don't buy finished sanded jeans, they are so tacky. Raw, stiff, and dark is my recommendation."
What's next for Left Field?
"Well, working on getting my chain stitch hemmer working so I can open up part of my studio in Ridgewood, Queens so that guys can come by try on jeans and get them hemmed with a cold beer!"