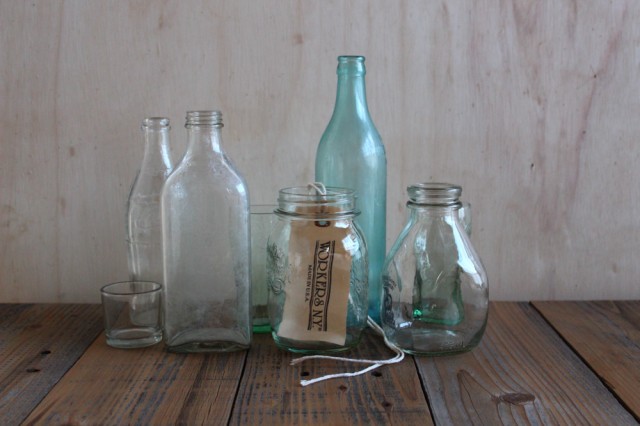 Since Workers N.Y. was first featured on Rope Dye 6 months ago founder and designer Christian Guernelli has been a busy man, and now he's ready with a few new designs. Since he moved from his native Italy to New York, Mr Guernelli has worked on his interpretation of the old-world, high quality, and solid construction history of the city by designing functional bags made for the modern man. Each bag is handmade in the USA of durable, waxed cotton duck canvas sourced from New Jersey and high-quality leather sourced from California.
When you need to pack for a long weekend, a holiday out of town, or carry your equipment to the gym, you can pack everything in the flexible E. Village Bag. A water repellent duffle bag made from sturdy waxed American cotton canvas. With a durable brass zipper and genuine leather tab closures with button studs the E. Village Bag easily expands from a medium sized duffle bag to a large carry-all duffle bag when you need the extra room. Available in three colours.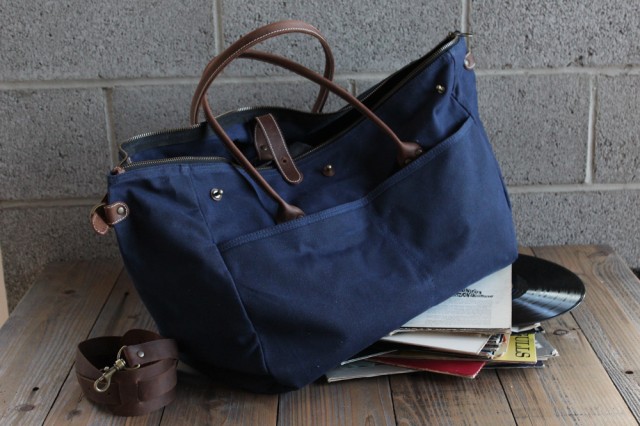 The Hell's Kitchen bag is inspired by vintage U.S. mail carrier bags; a slim tote bag that is ideal for carrying your essentials to and from work during the week. Large enough to carry your paperwork, and the interior pocket is designed to hold your laptop or tablet. Like all other Workers N.Y. bags it's made from waxed cotton canvas and proudly manufactured in the USA.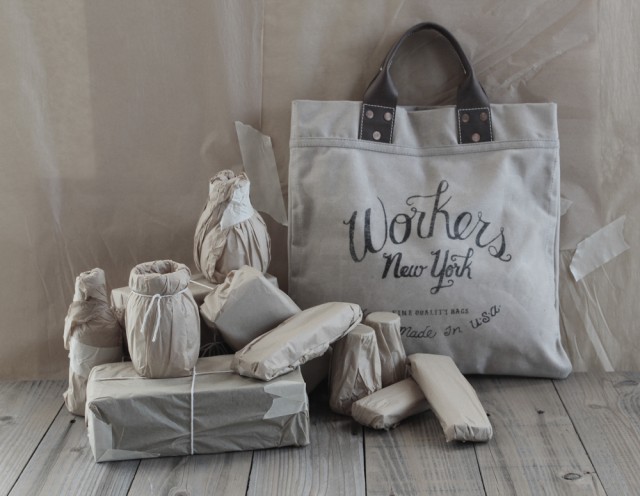 The tote comes in two version, one solid colour and one with a printed front.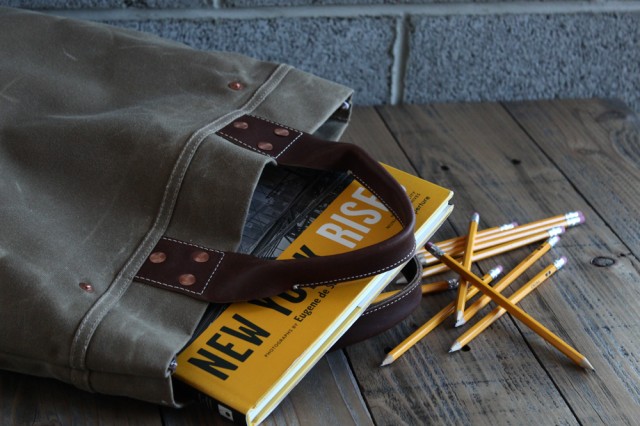 The Noho case is available in 2 sizes, one for iPad and one for iPad mini. It's a perfect women's clutch too.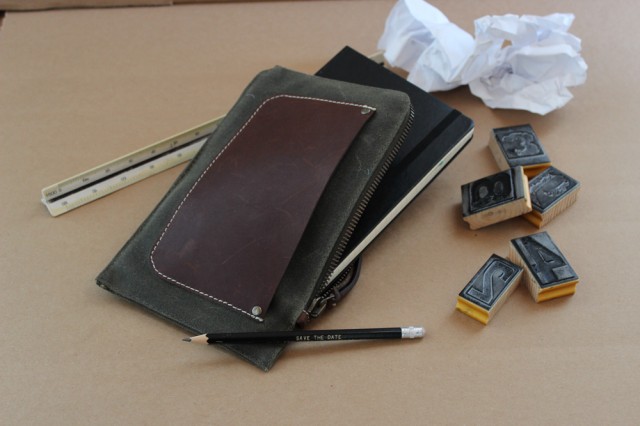 The Tribeca is a brand new style that hasn't even made it to the Workers N.Y. webshop yet. It's an updated smaller version of the SoHo, a crossover between a tote and a shoulder bag with an orange gym bag-like drawstring closure in combination with canvas and leather, a quite unique design in our modest opinion.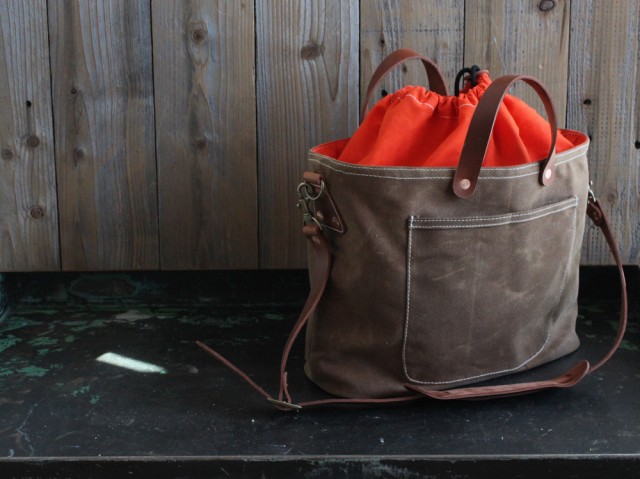 Get your new bag from Workers N.Y.'s webshop.