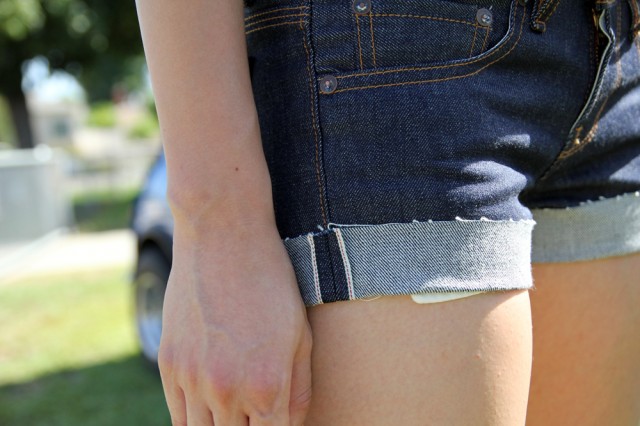 As much as we all love raw selvage denim, we have to admit that there are a couple of things that it does not cater for all that well. One being summer and the other being women's cuts. Women's cuts are growing in range and popularity however, with a number of brands slowly but surely introducing some very well envisioned contemporary styles that are proving more and more popular. In forums and message boards we are seeing some very nice fading examples from women's jeans with a year or more of wear. With the new offering from Railcar Fine Goods, summer is now also well and truly covered; introducing their Sonny X001. Selvage, cuffed, cut-off shorts for women.
Don't be fooled into thinking that these are simply a pair of their jeans cut down, not at all. It is a totally new cut with a slightly lower rise than the popular Viper cut from Railcar. They also feature wider thigh openings and slightly more room in the seat.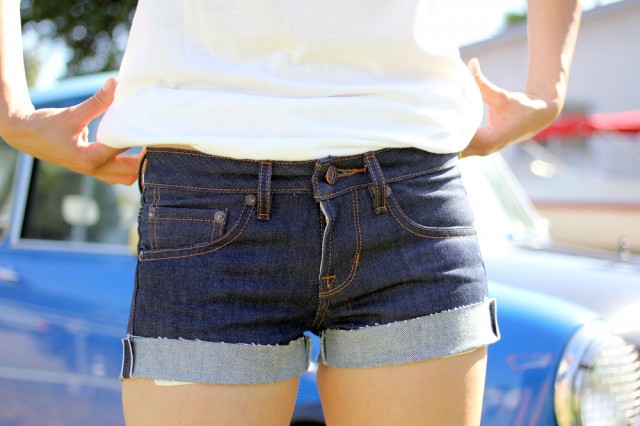 Other than that the shorts include everything that we know and love from Railcar. The 13.5 oz., 100% cotton American Cone Mills selvage known as the X001 fabric (from their X001 jean) with redline selvedge ID, triple stitched seat seams and triple stitched tucked belt loops. Double waistband with continuous chain stitching which is tucked into waistband. Branded hardware with traditional washer riveting. YKK zipper fly and raw leather Railcar branded patch. All of which is built (and we do mean built) in Arcadia, California at the Railcar Workshop.
You can see many fine examples of the fading possibilities from the X001 fabric around the web so these have oodles of fading potential.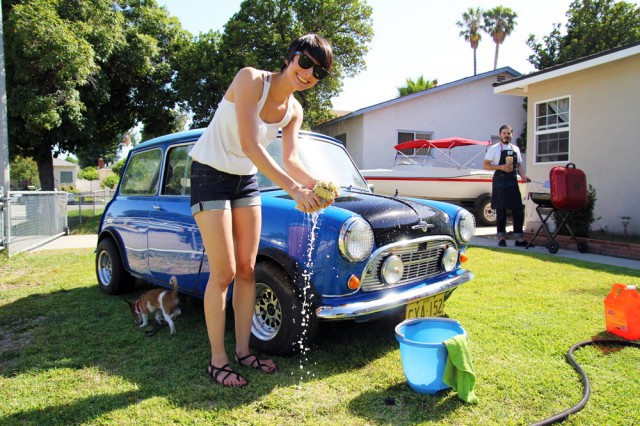 So, when the summer well and truly hits and you go to hand up your raw denims. You can now comfortably step straight into another project pair.
Proving that Railcar caters for more than just your jeans needs. The happy barbequer in the backgrounds can be seen wearing Railcars Type 3 Classic Apron. This, the shorts and many more fantastic items are available through the Railcar Fine Goods webshop. Learn more about Railcar Fine Goods and the Arcadia workshop in our profile of the brand here.