Despite huge improvements in working conditions and quality standards, the label "Made in China" still carries a certain stigma; one of questionable quality, questionable ethics and bargain basement production costs. In the world of raw denim the bigger fashion oriented brands choose to manufacture there and take advantage of the low cost of production and high production capability. However, there is no doubt that the craftsmanship, the environment and the production quality usually suffers as a result. Not to mention credibility amongst the diehard denim heads. Therefore, we were surprised to find that Tuckshop and Sundry Supplies, known to be decerning, carry the "Made in China" brand Red Cloud & Co 赤云, a brand who not only sew their garments in China they also proudly source the denim exclusively from China. But Red Cloud is the exception to the rule that "Made in China" always equals cheap, low-quality manufacturing; this could just as well be produced in Japan.
Tuckshop and Sundry Supplies is a store run by the guys behind Obbi Good Label. If you have ever seen a product from Obbi you will instantly see that these guys are uncompromising in their standards. They demand the highest quality from themselves and as an extension aim to offer the highest quality to their customers. A philosophy they carry over in the goods they sell through Tuckshop and Sundry Supplies.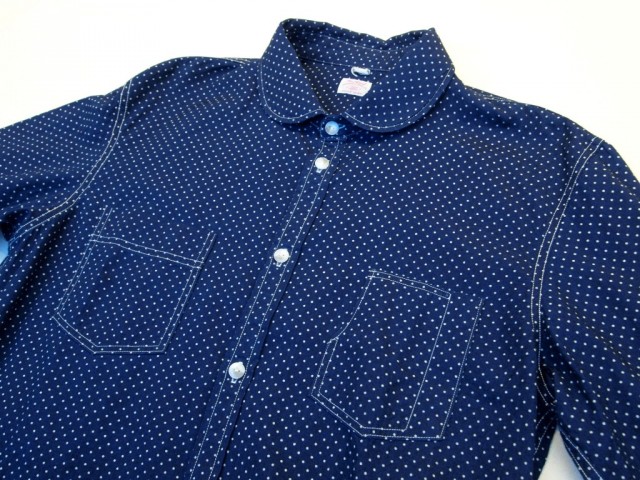 It was a particularly stunning wabash dotted shirt that caught our attention when we met James Dung from Obbi. It exuded quality and totally dispelled any of the above stereotypes. Right away we were very interested to find out much more about Red Cloud & Co 赤云, this mysterious brand from the East. Through English to Chinese and back again we had a chat with Raymon, the founder and owner of Red Cloud.
You clearly have a passion for clothing with history, how did it all begin?
"Initially Red Cloud started off as Red Banner in 1999. When I got involved in the raw denim industry that was when Red Cloud was born."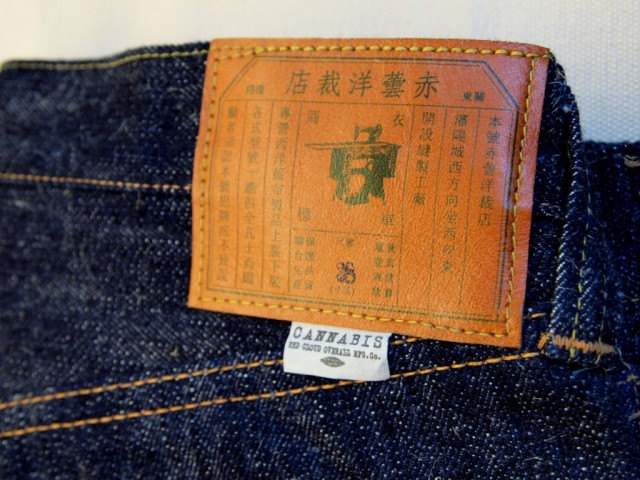 What is the concept behind Red Cloud?
"The concept of Red Cloud is to produce products that are timeless and long lasting. 赤芸, the Chinese name for Red Cloud has got a meaning. 赤 is Red, which commonly represents the Chinese. 芸 is a kind plant that can be found in Eastern parts of the world, commonly seen in China. This plant has the ability to resurrect itself. The idea is to present Red Cloud's strong character."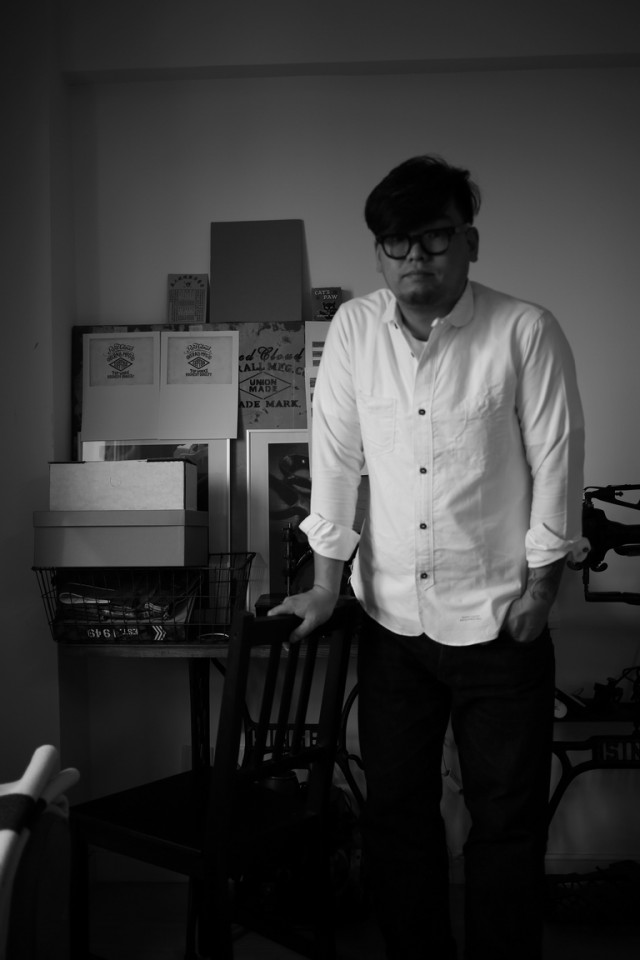 What is your background?
"I loved to draw when I was young and this helped a lot in my future development in designing. I grew up in the northern part of China that has a winter with temperatures of -30 degrees Celsius. But I love it. When I was 16, I moved to Shenyang for my studies. Majoring in oil painting, I left the university after I completed third year. It is during this time I developed an interest in sewing machines and was totally captivated."
What was your motivation to launch the brand?
"Well, it's not really motivation that gets everything started. It is a like a natural instinct that got me to start Red Cloud."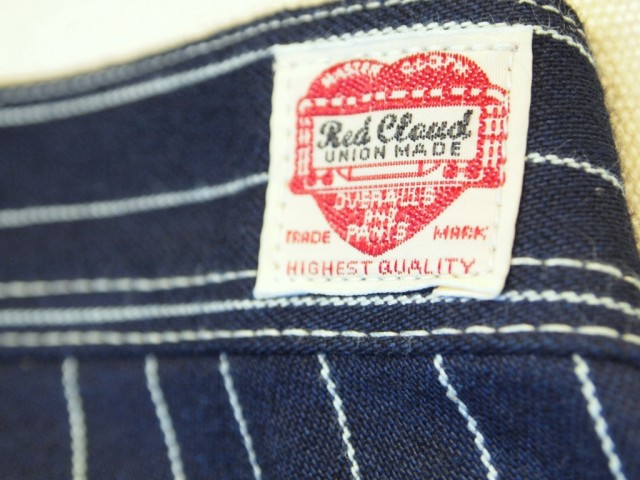 What inspires you when creating a garment?
"I like to improvise my garment to a perfect state because I believe continuously improving is a way of life. And I would like to put this idea into Red Cloud. At the beginning, my inspirations came from vintage clothing. Now, Red Cloud has developed into a brand that has got it's own style and details."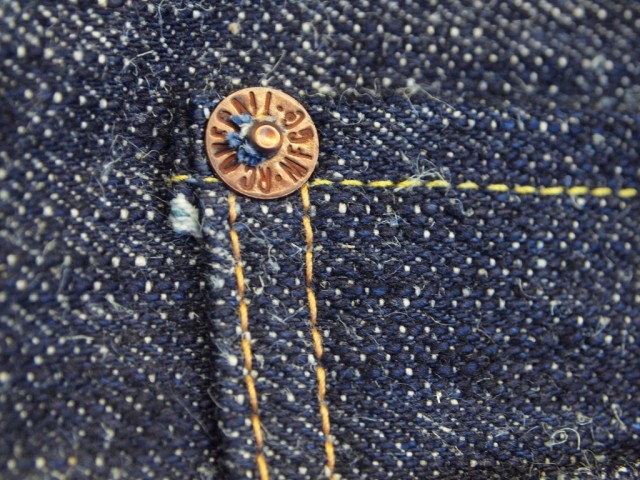 How did you get into the denim business?
"Quite simply, I love denim and want more people to know about denim."
Where are your products produced?
"Shenyang, northern China. However, I do not represent Made in China. Only Shenyang, I actually would like to be known as Made in Shenyang. There are so many reasons for me to prefer it this way; one of the main reasons is that I would like the world to know Red Cloud is a singled-out brand, using high quality materials with experienced garment makers."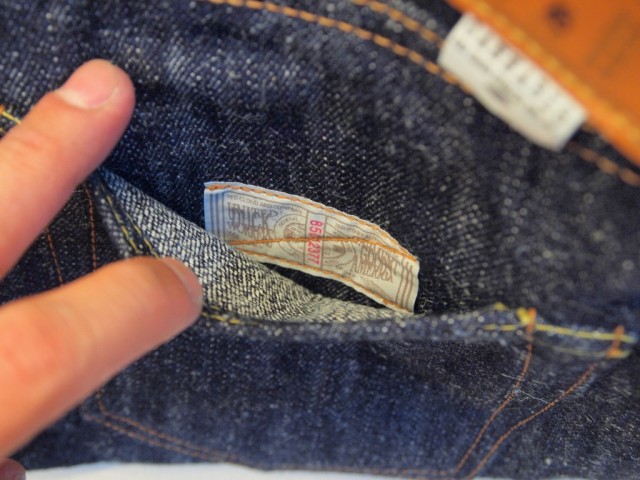 Where do you source the denim and hardware?
"Red Cloud denim fabric is from Xinjiang, China. Long-stapled cotton. I have worked with the fabric factory for a long time where we have mutual understanding of what I want and prefer exactly. This is very important as I need to have someone who can fulfil Red Cloud's stringent standards. The hardware is all from Japan YKK. One of the best factories to work with."
Why do you think denim has become so popular recently?
"I believe it is the changing of era. The world is slowly ready to accept new and interesting products."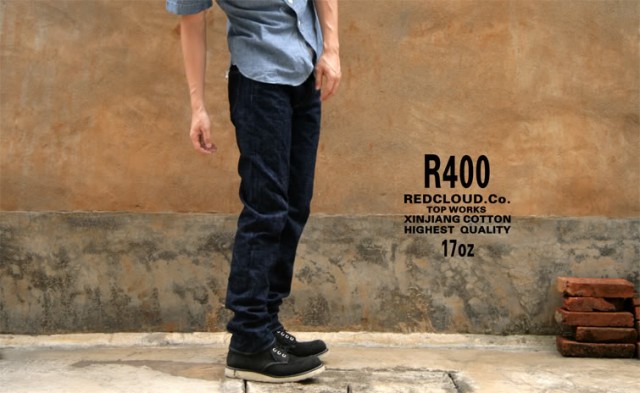 Is there a culture of raw denim in China or do you export most of your clothing?
"I will not say there is, as most of the raw denim in China is bought from Japan. China's exposure to raw denim started probably around 5 years ago, but the younger generations like it very much. So raw denim is largely popular with age range of 20s to 40s. Red Cloud is still at this point of time the first raw denim brand thus selling in the country is still going very strong."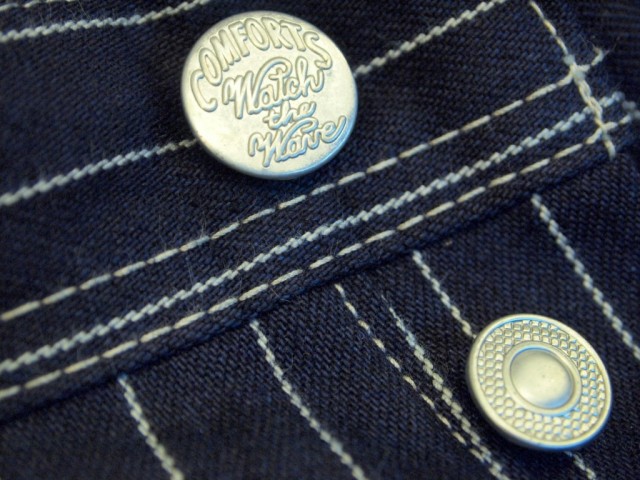 What do you love the most about denim?
"I can positively say that the fading process is what I like most."
What was the first garment you produced?
"It was 12 years ago, when I fell in love with an Eskimo-style leather jacket in a picture. Got inspired, I replicated it."
How do you wear and treat in your dry denim jeans – any special routines?
"I wear them casually daily. There are no rules or standards, just wear them like a work pant. Machine-washed when dirty, and then wear again once dry, as I only have one pair at a time. Due to my working lifestyle, my denim usually fades pretty much as I like it."
Do you collect anything, other than denim?
"Vintage sewing machines."
How many pairs of jeans do you have in your private collection?
"I'm not really a collector, but there is one pair which is precious – my first pair of denims made by myself. Only 1 person, one sewing machine. It is now in display in the shop."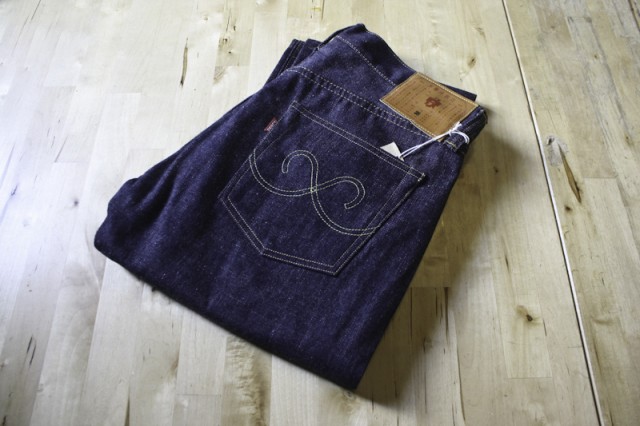 Which product are you most proud of?
"LOT R424. Because of the Wukong arcuate on the back pockets. For any Chinese, one look you will know it is a jeans from the East. The Wukong arcuates are the symbolic head crown of a Chinese myth – Sun Wu Kong (Monkey God)."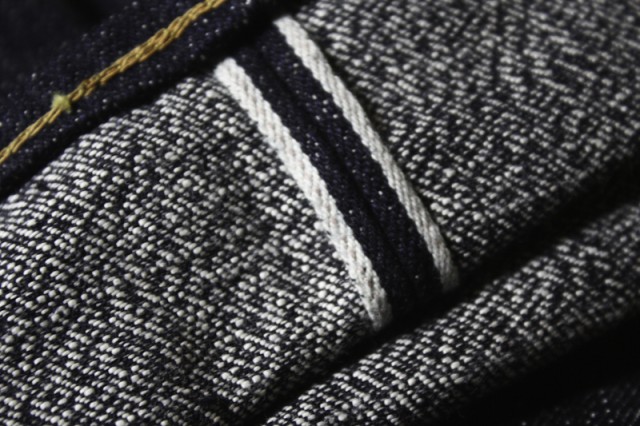 "Also, I especially like the R400, 17oz as the unique warp and weft twill is like a trademark of Red Cloud."
What's your favourite brand/fit?
"If I really need to choose apart from my own Red Cloud, I would say it is Fullcount's LOT0105."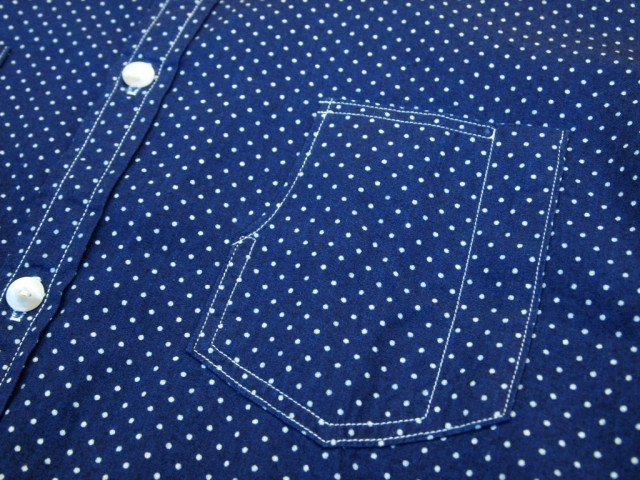 Where will Red Cloud be five years from now?
"It is difficult to foresee exactly what can happen, however, I guarantee that Red Cloud will go very far."
You can see many more items from Red Cloud on the Tuckshop and Sundry Supplies website here.
We would also like to take this opportunity to thank James from Obbi very much for the translation of this interview from English to Chinese and back again, no small feat and very much appreciated.