Denim by Première Vision Unites the "Gangs of Denim"
Get A Glimpse Into the Trends of Spring/Summer 2016 at Denim by Première Vision in Barcelona
Denim by Première Vision is the can't-miss seasonal meeting place for professionals of the international denim business. After 13 editions organised in Paris, the leading show for the upstream jeans sector relocated to Barcelona in May. On November 19 and 20, the international "denim gang" will once again meet in Hall 8 of the Fira Montjuic in Barcelona.
Denim by Première Vision has become known for its role as a initiator for change in the denim market. The show in November, which is themed "Gangs of Denim" is expected to bring together more than 4,000 international visitors representing high-end jeanswear, fashion brands, and major luxury brands.
And it's one of the only chances they have to meet and gather around a unique, creative, and rigorously selective offer that reflects the global premium denim market.
At Denim by Première Vision, the bulk of the global denim value-chain of denim production and manufacture, over 100 of the most influential companies, will be exhibiting their latest developments. Visitors get to meet the leading weavers, manufacturers, launderers, finishers, trim and machinery makers, spinners and fibre producers, and technology developers from every corner of the world to explore the trends for denim in spring/summer 2016.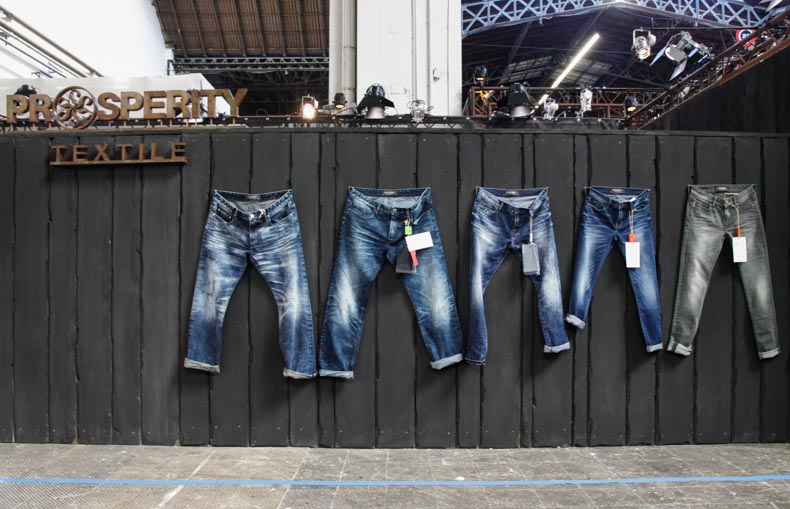 A Show For Professional With Creativity In Focus
The show is for professionals and doing business, creating synergies, making exchanges, and undertaking discussions are in focus. But it's also more than a show; it's a lively place where events within the event enthusiastically mix with festive happenings.
The new host city was chosen with clear intentions. Barcelona is stimulating and young; it's an inspiring and creative cultural capital for arts, fashion, and lifestyles that corresponds to the values and codes of the denim community.
In the heart of the Catalan capital, visitors can discover all the seasonal fit and trend developments and directions. Fabrics, colours, finishings, accessories, and fits are showcased in the Denim Trends areas.
A new partnership that will probably excite Scandinavians, and especially Danes, has just been announced; the Copenhagen International Fashion Fair (CIFF) organisation will have a dedicated space in Barcelona while Denim by PV will also be present at the Copenhagen Fashion Week in January, 2015.
Save the Date!
As mentioned above, Denim by Première Vision is held on November 19 and 20, 2014 in Hall 8 of the Fira Montjuïc in Barcelona. The show is open from 9.30 am to 6.30 pm on both days. Get more details at www.denimbypremierevision.com.