From the Miner Over the Mechanic To the Punk; the SJC Denim Cuts Are Historically Accurate
Let's just admit it, we tweak every detail of our lives to stand apart from the crowd. No one really wants to look like a factory clone.
To get the same stance and details with our denim is a whole other argument. With denim often being mass produced, it fails to solve this issue. Much of the time it never quite looks and feels as we would like it to, and what works for others may look ridiculous on you.
British designer Simon James Cathcart and his brand SJC understand this issue to the finest degree. He has created a collection of denim specifically embracing the movements and youth cultures of the 20th century with fit, cut, and historical accuracy in focus.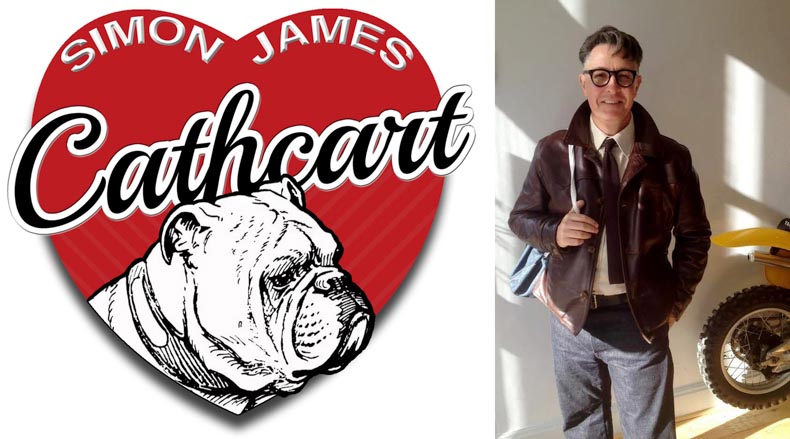 From Pioneers to Punks
Cathcart starts with 1920's pioneer denim chinos and works all the way up to a fitted punk inspired cut.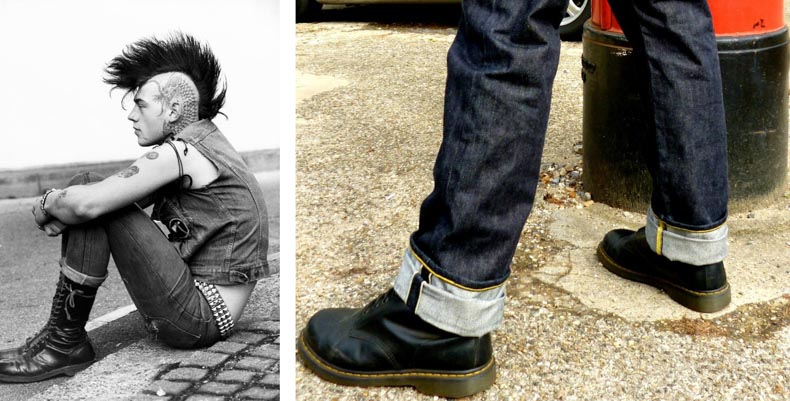 Fabrics Cut For Your Climate
The SJC denim jeans are cut from the toughest 12 oz. or 16 oz. ring-spun Japanese fabrics. So, depending on your climate you can find the perfect jean. The denim is dipped in indigo over 9 times for a lasting dark vintage fade – it's surely going to be interesting to see how these denims develop.
A Brave Undertaking With Women's Jeans
Cathcart has also braved the territory of raw denim in womenswear, addressing vintage jeans for ladies. Gone is the low-rise and flimsy lightweight mass produced junk. Guys, here's a great chance to get your significant other into a proper pair of jeans!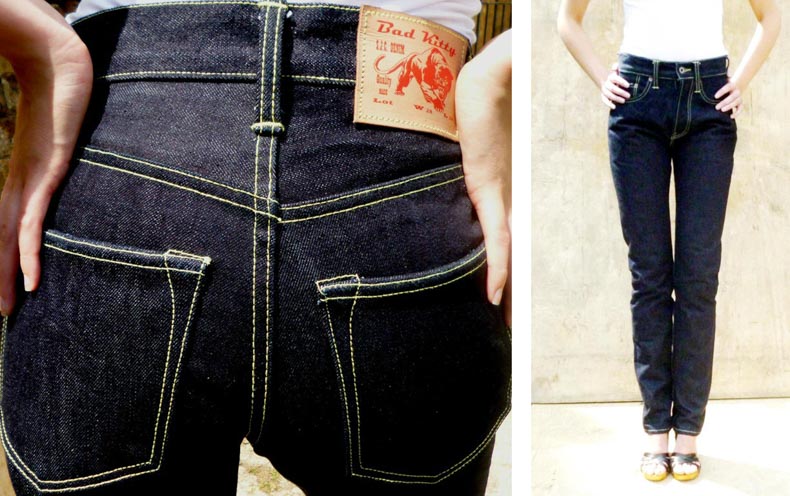 The Trip Down Memory Lane of Denim Starts on Kickstarter
To look through the new SJC collection is to take a trip through denim history. You cannot help but admire the keen eye that leads you on the journey. The cuts are historically correct all the way down to deep 12 oz. pocket bags. The list of features and accuracy to each piece in the collection is extensive, and let's just say that all the "right" details are there.
Cartcart will be launching his SJC denim collection on Kickstarter shortly with all manner of bargains thrown in. You can preview all the garments in this folder or sign up to get updates about the Kickstarter here.