One of Rope Dye Firm Favorites, Levi's Vintage Clothing, Has Always Gone the Extra Mile
With the inclusion of the line in the regular Levi's online shop, Levi's Vintage Clothing brings us a virtual overview of the evolution of the historic brand.
Although Levi's Vintage Clothing has always had, and still does, a strong, visually curated site, Levi's Vintage Clothing has now been brought under the umbrella of the main levi.com site.
As soon as you open the page and "Get Started" you are whisked through the decades of Levi's. Pieces from 1978 to 1878 are flashed past your eyes.
It may seem a little jarring at first, I did wonder if something had gone wrong on my computer. When it comes to a rest in the latter part of the 18th century you see why they did it.
It is a strong visual method of communicating the longevity of the Levi brand.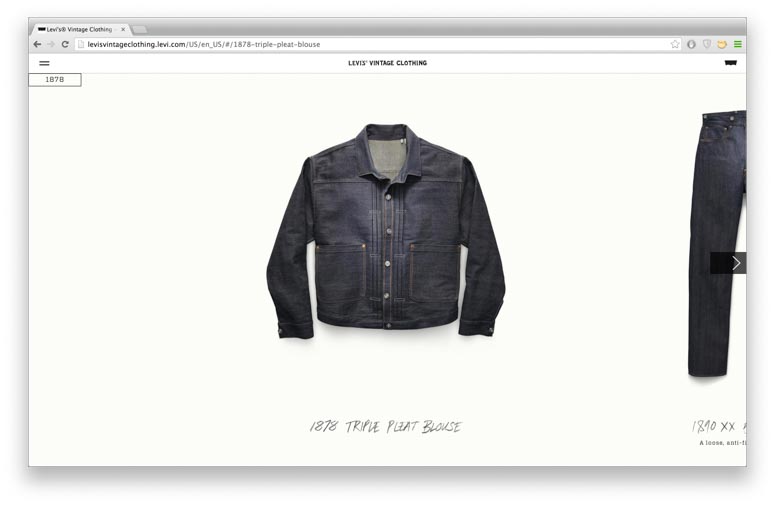 The site comes to a rest on the 1878 Triple Pleat Blouse. As you move the slider along the top you jump through the years; watching the brand evolve as you go. When you come across something of interest, a simple click and you can examine the piece in detail. Another click and you are transported to the store.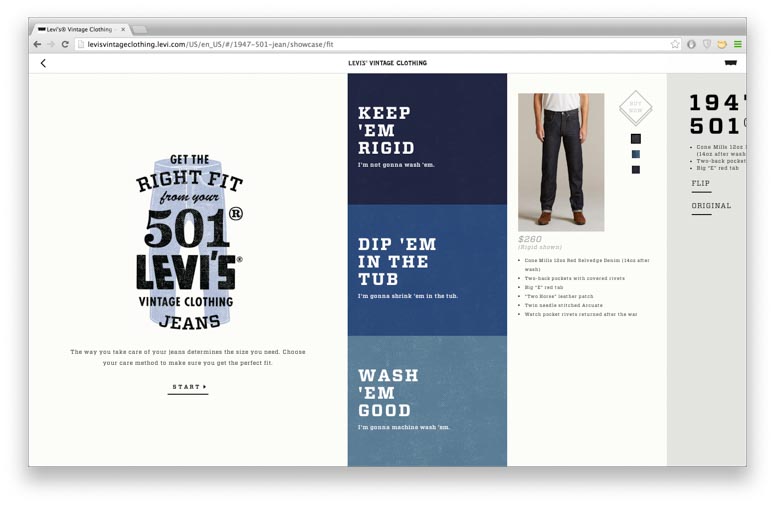 READ ON TO SEE HOW THE WASH GUIDES ARE INTEGRATED