If Kickstarter was a sports event, RPMWEST would certainly be one of the more popular attractions.
By "cutting out the middleman" with his Home Try On program, Founder Manuel Rappard struck just the right note with the thrifty denimhead.
Hot off the heals of his last successful campaign, he announces the new R | Denim line of jeans made with SpringTech technology denim – and available both in men's and women's cuts.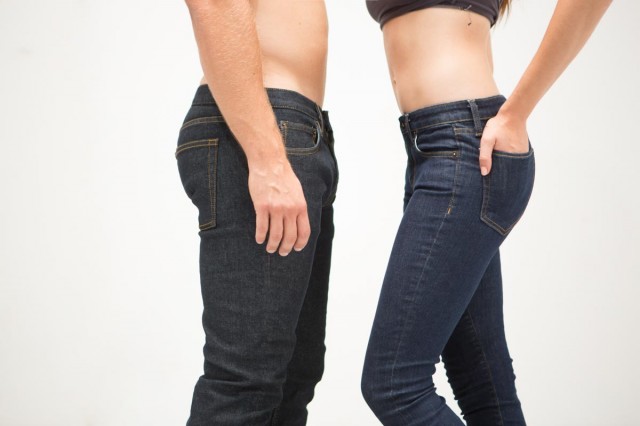 It is an achievement for a brand to achieve a level where they can develop their denim. Manuel has gone down the slightly more commercial route and developed a stretch denim. Whilst we are a little sad that he didn't go down the selvedge route we do recognise the practicality and comfort of a stretch fabric to the general public. RPMWest do still have a range selvedge fabrics in their core line.
Manuel worked for the last year developing a yarn called SpringTech™ Technology.
When I Skyped with him the day before the R | Denim line was announced, he explained:
"Every yarn is spun individually with a spring formation core and then woven into a traditional 3×1 denim fabric. This combines the look and feel of real denim with the performance of an activewear garment."
I was intrigued about the new denim and asked Manuel for more info.
"I worked for a year with the famous ISKO mills of Turkey who supply denim to 90% of the European brands. We came up with this super comfortable new malleable denim, which is then shipped to us in California and handmade into jeans."
Manuel ensures that the new denim fades just like the regular RPMWEST raw denim, which was important in developing it. The new denim holds the price point at $95 with delivery in the USA. International shipping is also available although don't forget about shipping and customs.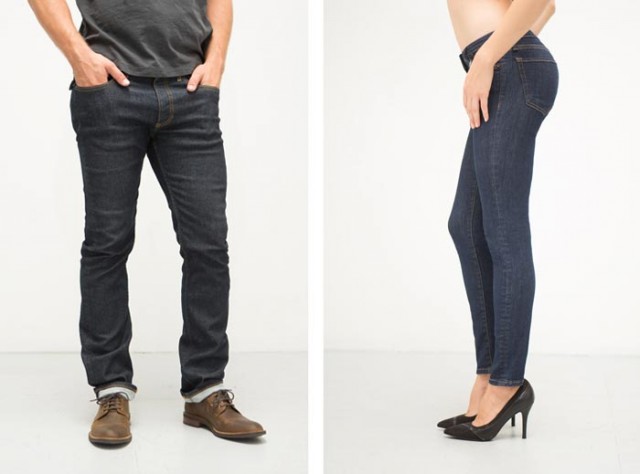 Straight leg and slim fit cuts in 13.25 oz. denim are available for men; for women boyfriend and skinny cuts are made in a 11.25 oz. denim. Manuel further explained about the cuts:
"These jeans will be of the classic vintage style, but in textural stretch denim, thus comfort is key, with no possibility of bagging out at the knees ."
The new Kickstarter campaign will offer a special low price pre-order program for the first 500 buyers with a bonus price of $85, and the jeans will be shipped in time for Christmas. Beyond the first 500, delivery will be in January.
Given that raw denim is a predominately male orientated interest. This could be the chance for you guys out there to get your girls some raw denims they will actually wear.
A first for RPMWest, this campaign allows denim stores or distributers to purchase 10 pair or 100 pair at a discounted price if they wish to resell.
Their "Perfect Jeans Delivered" campaign made RPMWEST the Kickstarter darling they are. A commitment like that is rarely fulfilled nowadays, but consumers clearly trust this brand. With their new SpringTech™ denim, they spread the net wider, ushering in more customers to the world of raw denim.
Go to Kickstarter campaign to watch the jeans in action.