PM Leather Belts Reveal Their Kinkier Side
Pete of Melbourne-based PM Leather got in touch recently to confirm that he finally going full-time with his leather belt business. From being a fun pastime, he is now taking the big leap and making belts for all sizes, all day every day, for Australia and the world at large.
Pete's belts are certainly the full beast. There are 330g of copper rivets, 3mm thick chrome-tanned New Zealand cowhide and gleaming steel in each and every one
That's an impressive bit of kit for holding up your jeans but closer inspection reveals that the PM Leather belt has an altogether raunchier side. It is an all-in-one toy box for when the lights go down and it's time to get kinky with your other half (or the neighbours or someone you just met on the subway – we're not judgemental at Rope Dye.)
See our photo essay and let let your imagination run wild…
Intrigued, we sat down with Pete to learn a little more about his background and how he got in to the leather-making business. It's an interesting tale and there's a bonus pic at the end.
Okay, well when I was 17 I joined a medieval re-enactment group in Hobart, Tasmania. One of the group's founders was kind enough to teach me some basic leather-working skills to make armour and belts. So I started making belts for my friends and loved ones, and slowly accrued some passable tools and skills. Within a few years I was making cuffs and restraints for my closest friends.

One of those friends, Jay, is a fairly rebellious fellow, and he pointed out to me that with a few twists of the wrists, he could break the lightweight rivets open.

So, I committed from then on to only use the strongest copper rivets that I could find, the very first ones I learned to use when making rugged, long lasting leather armour, combined with high quality belt leather cut straight from the cowhides.

By the time I was in my early twenties I had stumbled across the hobble belt, an old cowboy design used to stop your horse getting away overnight while you slept. It's still in use today on ranches and farms.

I slowly refined it for my own amusement and made a few for friends; by the time I was 30 I was selling one a week on eBay.

Eventually I set up my own website, www.pmleather.com, as well as the Facebook page. I was exhibiting annually at the Worn Wild alternative fashion expo here in Melbourne, and then received and invitation to sell them at the Fetish Expo each September.

That's where I really found my market and my kinky community, and the brand really grew from there. But I was still just a craftsman. It was only when I met my life partner in crime, Daniela, that I had someone with retail and marketing skills on the team.

The leather itself is chrome-tanned New Zealand cowhide. It's about 3mm thick, and that makes it incredibly resilient. It also ages so damn well. I have a belt that's well over twelve years old and it's the most supple, soft belt you could imagine, while still being a powerful restraint.
Retailing at a paltry AU$79.00 (around €53 and less than USD $60) with free worldwide shipping, we reckon that they represent stunning value for money. And, considering their multi-purpose, darker side, we think that Pete has the bones a hugely successful business on his hands.
These belts are available in black (1.5 inch) and in brown, either 1.5″ or 1.25″.)  Buy online at www.pmleather.com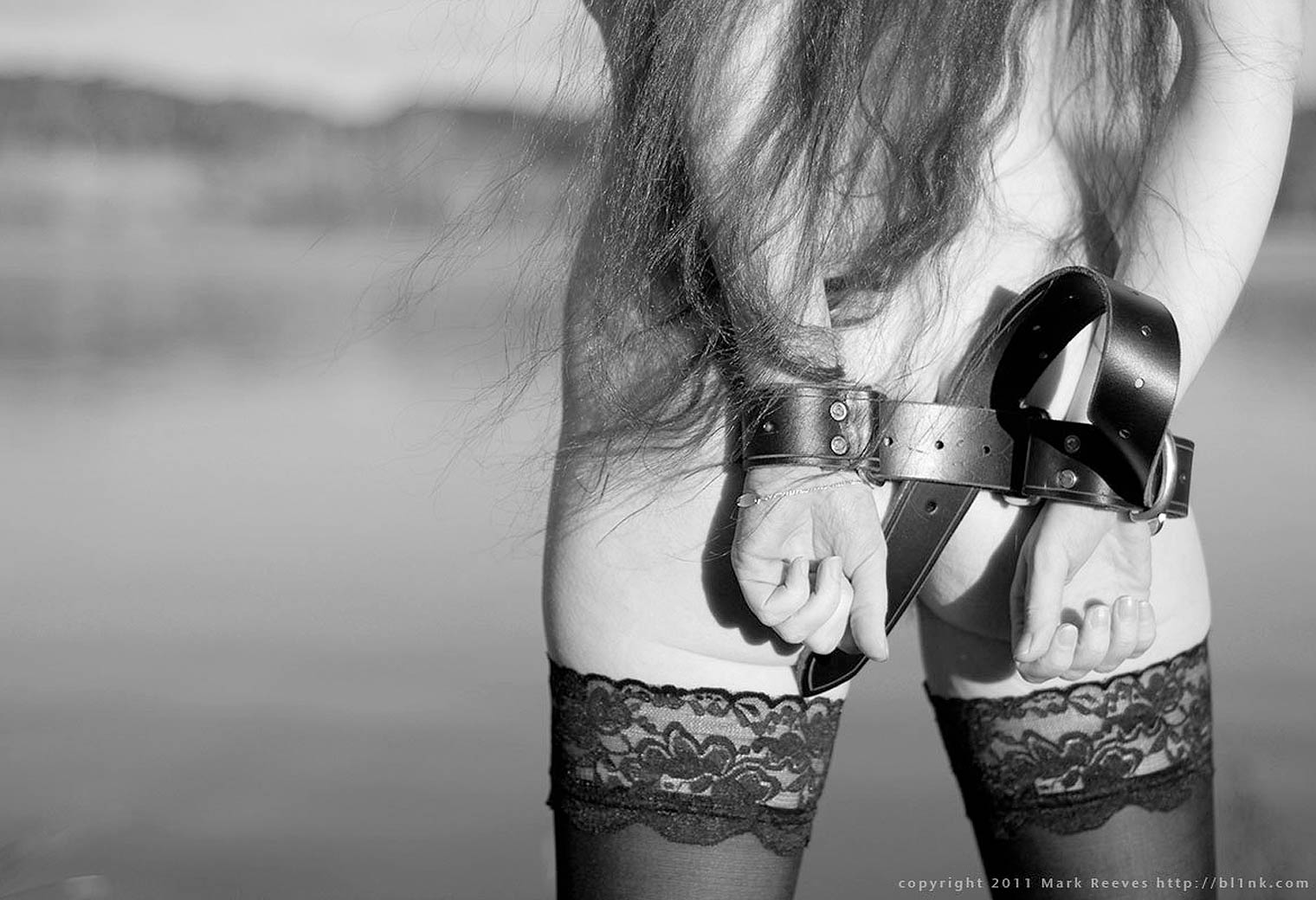 Slider images: PM Leather & JS Photo Australia